Many people aspire to start their businesses. Running one is however more complicated than it might seem. You have to keep track of your money, delegate tasks, manage multiple projects, and keep up with effective communication with your clients.
Especially when you scale your business as a freelancer, you have to handle an increased workload and many mundane tasks to administer your business all by yourself.
You can always choose to promote what you do on a website. And to have a quality and a highly-functional website, you should consider investing in a hosting platform.
We recommend reliable and affordable WordPress hosting. WPMU DEV is fast becoming one of the best choices on the web. Get 20% off any of their fully-managed and dedicated plans.
Technology is revolutionizing the world and all the activities that we do. This includes our businesses too. There are a lot of digital solutions available, and they keep on improving. Such include AI-powered tools and cloud-based solutions.
Are you looking for some outstanding #SaaS tools to improve your #freelance #business? Read on we've listed some of the best ones for you!
They improve the business workflows and enhance collaboration to come up with much better products and services. They help us know how to manage your business as a freelancer.
If you are a business owner as a developer, there is no excuse as to why you should not integrate such systems into your business. This is especially the case for those in the tech industry. Below are some of the best SaaS tools to manage a developer freelance business.
Payments and Invoicing
Getting paid and issuing invoices to clients is a real hassle to freelance developers as you may find them super time-consuming and mundane to tackle. Besides, making sure the invoices are compliant and you're getting paid on time are also big challenges when it comes to payments and invoicing.
One recommended solution to you as a freelance developer is to utilize online tools like Xolo which helps you get paid and automate your invoicing.

Xolo is a SaaS platform for freelancers and solo business owners. It brings together accounting, business compliance, and banking in one platform. You can be able to set up a freelance business in Europe and manage your business as a developer remotely.
Still, by helping you to invoice your clients, organize your finances and manage your tax reporting with ease, the platform will set your admin on autopilot and ultimately makes your life so much easier.
Project and Time Management
Management is the core of any business. It is quite a challenge at times to stick to deadlines. However, with Miro and Trello, you can avoid such predicaments. These are free-to-use tools that allow for easy management and organization of any software development project.
Miro is more inclined to be a visual learner. It provides a sheet where you can document your plans or schedule your projects. Trello on the other hand helps you to keep track of your business activities. This can be scheduling your tasks or your productivity metrics.
Broaden Your Skillset
One of the core things people are after in freelancing is independence. You can dictate your rates at your convenience. Uploading your CV and the relevant certifications helps you to even attract better clients.

Several platforms enable users to upload their certifications. Such include LinkedIn, Google Skillshop, Udemy, freeCodeCamp, etc. They also all offer coding learning courses that help you polish up your skills and become just more competitive as a developer.
Professional Website
Bridging the gap between freelancers and potential customers is critical. This is where a professional website comes in. It makes it much more convenient for clients to grasp the services that freelancers offer.
However, having your portfolio and blog in one platform can be beneficial to freelancers. There will be increased traffic on the site and even much more activity on the website. Squarespace and Wix also offer great web design templates. They have a variety of themes that can be tailored to meet your preferences.
The templates come at a minimal fee and there are a variety of payment options. You can also create scheduled posts from their blog features. Some websites allow freelancers to connect to professionals in their field.
ArtStation and Behance are examples of such sites. They are free and you can be able to show off your project work or view other works of professionals in your field. Furthermore, you just have to create a portfolio and your content will be matched with the right project and client.
Freelancing Websites
If you are looking for gigs, Contra and Taskshift are the tools for you. They are easily one of the best tools for freelance developers. Many websites offer freelancing services. However, their commission is not as friendly. Contra and Talkshift charge little to no money when it comes to commissions.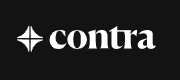 Contra does not take any commission, as long as 5 clients sign up for your service. This is best suited for freelancers with experience. It encourages even more digital professionals to use the website and build even better referral networks.
If you have just started, Contra is not the best alternative. We recommend trying out TaskShift during the initial stages. It only takes 3% of your commission. There are also no requirements needed when you start your business.
Using Social Media To Expand Your Reach
Social media has been growing over the last decade and does not show any signs to slow down. More people are being connected by the day and this is beneficial to all freelancers out there. This means that the gap between developer freelancers and potential clients has been cut by a huge margin.
Not everyone is taking advantage of online advertisements. A large number of jobs are not advertised. This is because it costs money to have your job posted. Clients heavily rely on social media and referrals to find the service they require.
However, SaaS-based tools like Hootsuite or Buffer will help you manage and automate your social media activities by scheduling social media posts, interacting with your audience on different channels in one place, and increasing your visibility.
Bottomline
SaaS is the best way to run your freelance business and help you handle the stressful admin side of being a developer freelancer.
As the number of SaaS businesses grows with an increased number of projects to handle, the demand for necessary business tools also continues to rise.
The tools in the article are well streamlined and ensure efficiency when you transition from freelancing to a small business.