WordPress is a great CMS on which you can base your website no matter what niche it is. It doesn't matter if you want to make a personal blog, an online store, or a WordPress presentation website. It will do a great job.
Need a hand with #building a successful #website? We have for you 9 #tools that can help you #succeed that!
However, WordPress is quite limited when it comes to the features it offers. To accomplish everything we set out to and get the features we need, we need to start using plugins and other tools to improve WordPress and make things easier.
Further in this article, we will describe the 9 tools you need to create a successful website.
1. WP Reset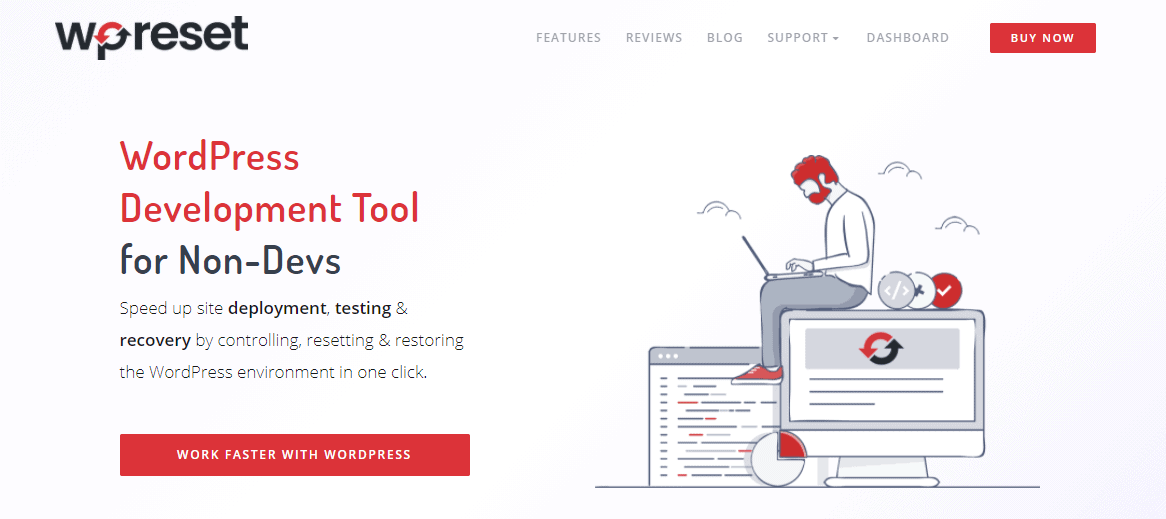 A habit of most WordPress administrators is that they like to test different plugins to find some that will give the best results. However, it is vital to mention that we may run out of server resources if we install too many plugins. Also, too many plugins can create conflict and cause our site to become inoperable.
Deleting multiple plugins one by one can be very tedious, but there is a solution to solve all the problems in just a few clicks. The answer is called WP Reset, a great plugin that must be on the list of any serious web administrator.
WP Reset is a plugin that allows you to delete most content from your pages in just a few clicks. You can delete plugins, themes, images, entire database. WP Reset will do a great job.
After installing WP Reset, you can quickly test any plugin or theme. Within this powerful plugin, there is even a possibility to take a snapshot (image) of your web pages. With these images in your back pocket, you can always return the pages to a functional state in just a few clicks if something goes wrong.
Each administrator has a collection of plugins that he uses on all pages. Installing one plugin at a time can be very tedious and tiring. WP Reset has a solution to this problem. Within this plugin, you can create a collection of the most commonly used plugins and install them all at once in just a few clicks.
Emergency Recovery Script(ERS)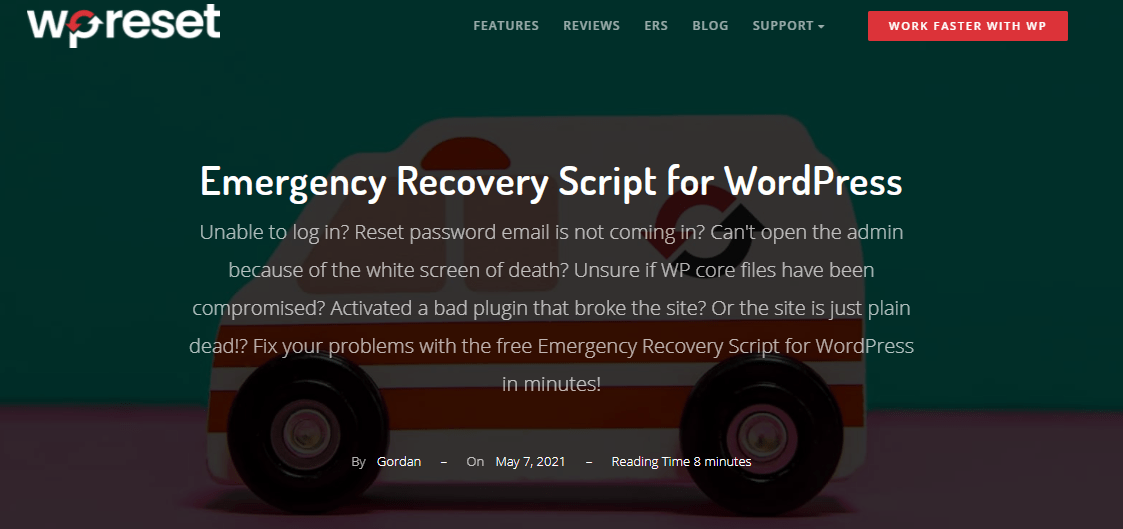 If the .htaccess file is ever damaged, a "white screen of death" will appear, and we will find ourselves without the ability to log in to the pages or access any part of them. However, with this plugin, you have nothing to worry about. WP Reset allows you to use a secure link to access the admin panel and return the portal to a functional state in just a few clicks. This option is called WP Reset Emergency Recovery Script, does not depend on WP files, and is always applicable.
After installing a new theme, we usually install demo data as well. With the help of the WP Reset plugin, you can delete demo content in just a few clicks. Afterward, you can fill the page with your materials.
If you administer multiple portals, it can become tedious to log in and work on them from a different location. WP Reset allows you to lead various outlets from a single control panel.
You can try WP Reset, the basic version is free, and you should have a PRO version that will keep your pages always working and functional.
2. Under Construction Page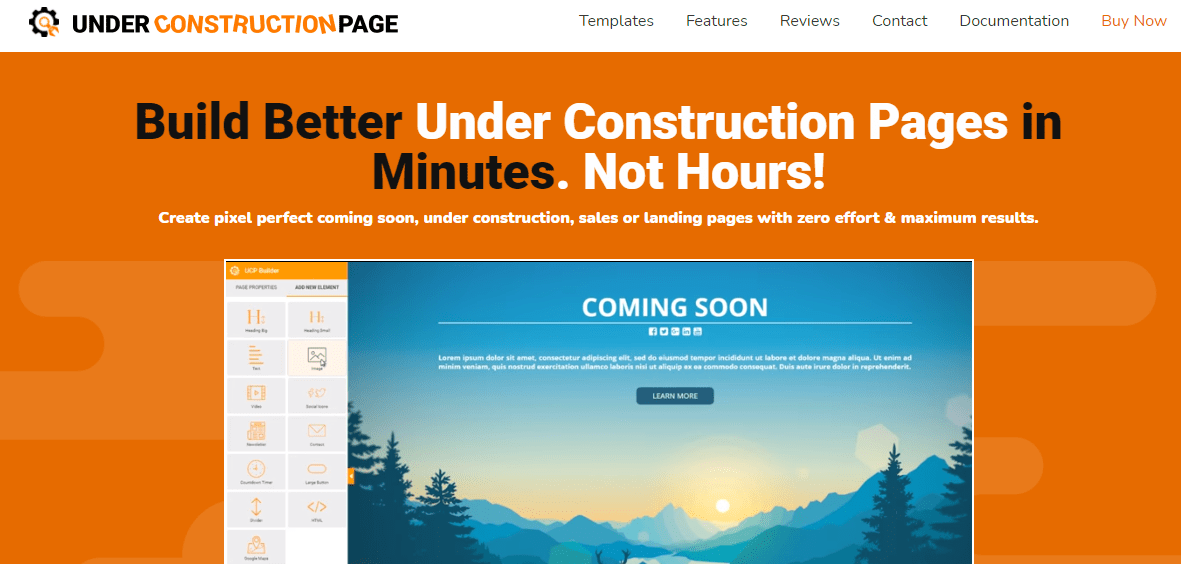 The Under Construction Page plugin allows you to create extraordinary under construction pages for your site. Also, it is known as a powerful plugin with more than 280 ready-made templates that you can use on your site. You should try this plugin as more than 500,000 users use it.
This plugin is entirely beginner-friendly and user-friendly. It has a beginner-friendly drag & drop builder to help you create UCP in just a few clicks.
If you are looking for the right image for your UCP, you don't have to worry. This plugin comes with over 2 million free and quality images ready to use. Can you believe that?
The collection of 280+ predefined templates will satisfy even the most demanding users. You can make your own UCP in minutes.
The use of this plugin is not limited to creating only under construction pages. You can create landing pages, sales pages, under construction pages, maintenance pages. There is simply no limit when it comes to this plugin.
Even the support is outstanding. It doesn't matter if you are using the free or PRO version of the plugin; you have unlimited support. The free version support comes through the forum, and PRO users can contact the plugin's authors for any kind of support.
There are two commercial packages on offer, the Agency package costs USD 250, and you can use it on up to 100 websites. And there is also the Pro package that costs USD 69, and you can use it on three pages.
3. WP 301 Redirects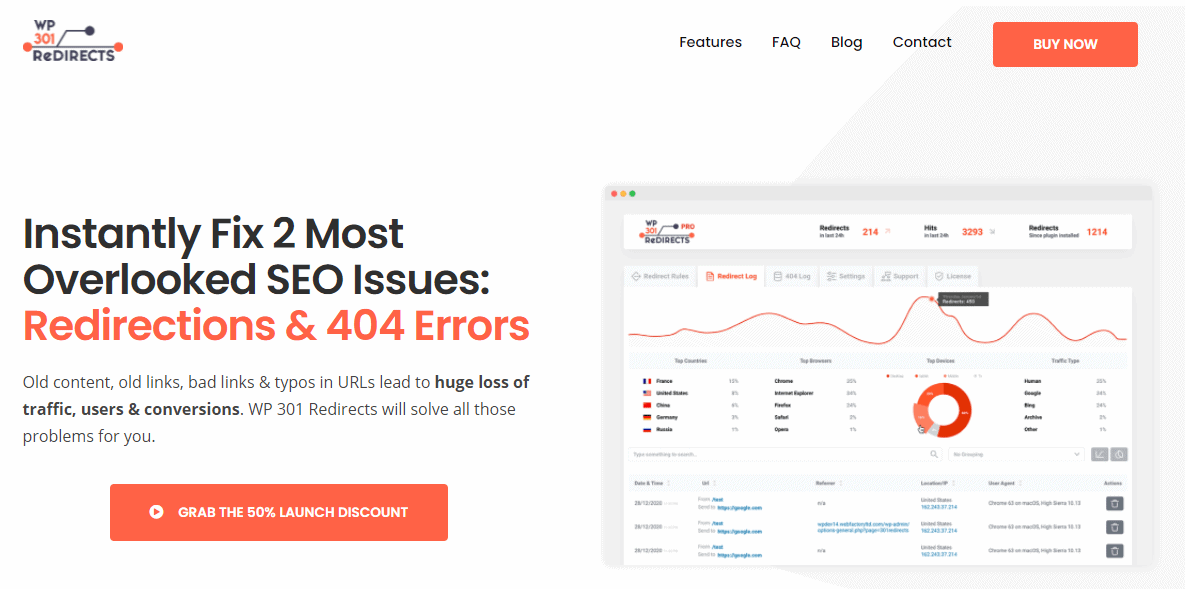 Once you have created your website and started marketing, many wrong and unforeseen things can happen. The last thing we want to happen is to show our visitors a "404 error." WP 301 Redirects is an excellent plugin to ensure that your visitors never get a "404 error" again.
Even if the page on your blog does not exist with this plugin, that won't be a problem.
This plugin has an excellent algorithm that will redirect and display the content the visitor wanted to see in the event of a non-existent page. Also, the plugin works on the principle of notifying search engines if there have been changes to the URL. That this way, the search engine knows where to find the content.
However, the plugin is reliable and compatible with all themes and other plugins.
Some of the best options of this plugin are:
Boost Meaningful traffic – users will always be shown content; they will never receive a "404 error."
Take control over redirects – if you have changed the link structure, the plugin will do the optimization, and all links will be available
Ignore bad traffic – with the help of advanced algorithms, this plugin knows how to block bad bots. All search engines will be whitelisted, and bad bots will be blacklisted.
Charts – a perfect control panel will show absolutely everything that happens and the actions performed.
Support – The plugin's authors give outstanding support
Also, this plugin offers you a free version that you can download from the WordPress repository. However, to use the PRO version, you must first download it and then install it.
Since the Personal Plan costs only USD 39, we advise you to get this plugin and try its advanced options.
4. Google Analytics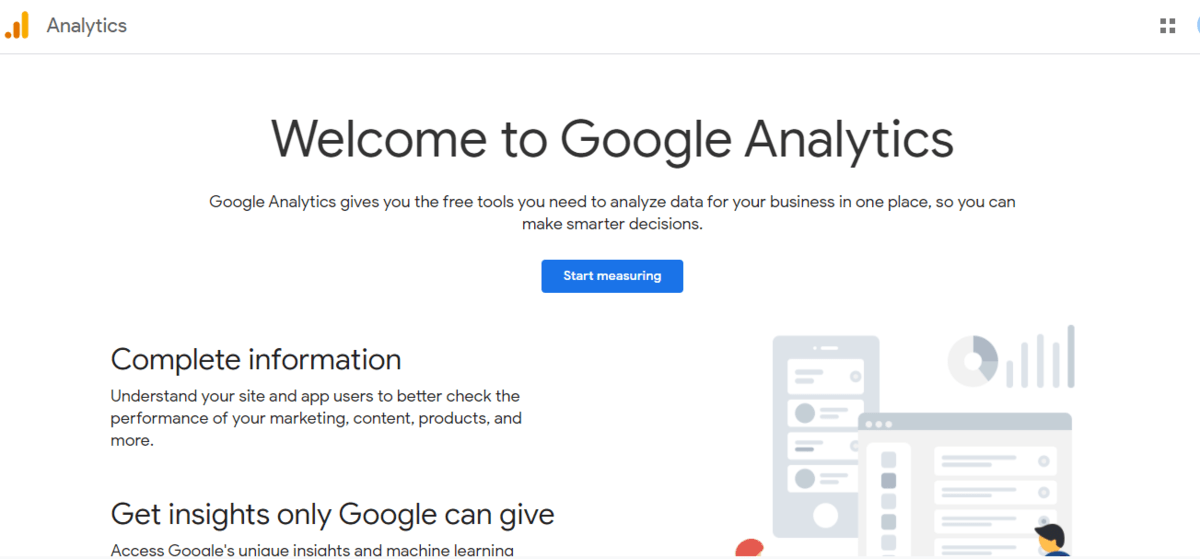 Google Analytics is a tool that we don't have to present in particular. It is a planetarily popular tool as one of the best for providing analytics and traffic tracking on your websites.
Google Analytics is a great tool to give you insight into how many visitors stay on your site and their interests. Using this tool, you can track traffic to your site. It will also give you the ability to group your visitors by traffic type, country of origin, or based on any other factor.
The service is entirely free, and we advise you to use it as soon as possible.
5. Google Search Console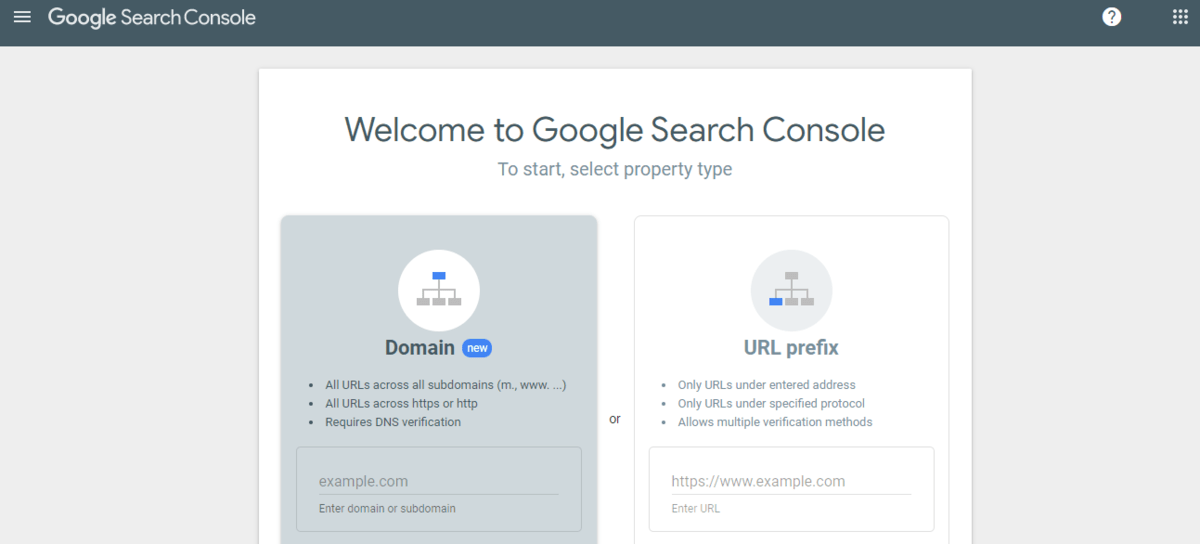 The Google Search Console is a great tool that will enhance your site in many ways.
Using this tool, you can see what your pages look like in search results known as SERP. In the process of designing your website, you want to see what your site looks like. Also, you want to make sure that the titles, URL, meta description, site links are correct. With the Google Search Console, you can see the results of your work the way a potential visitor sees them.
You can make HTML improvements within the Google Search Console. Define the correct Title tag, respect the hierarchy when it comes to title tags.
Also, there is a complete section of the Google Search Console dedicated to increasing traffic to your site. There are very many reporting options on how users respond to your site.
If any other websites have a link to your site, you will receive detailed statistics within the Google Search Console about what is linked to your site and from which source.
If your site has any issues, then Google Search Console will send a notification. Even if any irregularities or security risks are detected, you will receive a message almost instantly.
However, there are many more benefits. These are just some of them that we used to explain why you should start using this service. Sign up, and try it out; it is entirely free.
6. Seventh Sense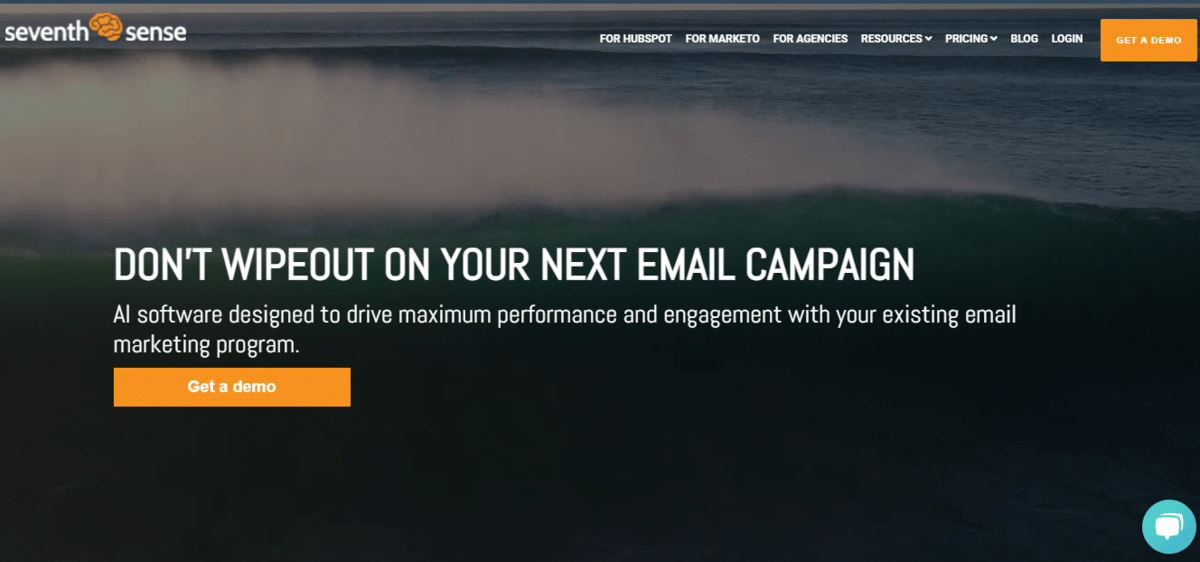 Seventh Sense is a great tool that you can use for marketing purposes. This tool has a special algorithm that will allow you to get more attention with your emails. Your audience will better notice your emails among the many emails within a user's inbox.
On this platform, you can send an email at any time of the day. And that way, you can specify how many emails to send to make your marketing campaigns as successful as possible. Although this service is not limited, we mainly use it among users of the HubSpot service.
This service is a bit pricy; however, for $ 140 a month, you can have a package of up to 20,000 HubSpot contacts.
7. Copilot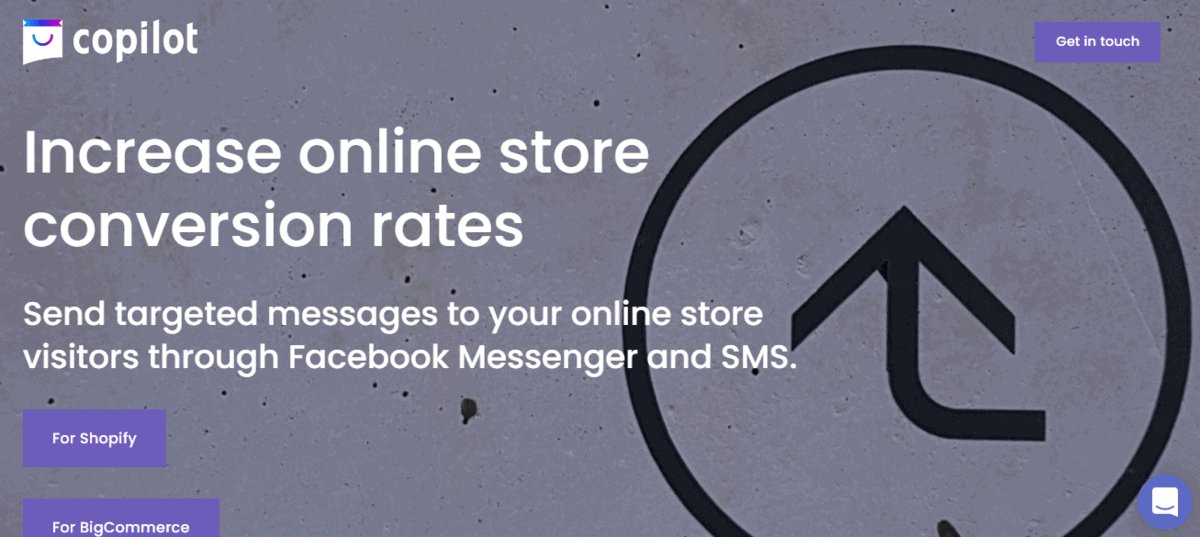 A Copilot is an excellent tool for direct communication with clients. By communicating with customers, you gain trust and more quickly turn visitors into customers. And that is one of our main goals, right?
If you have a Shopify or BigCommerce e-store, then Copilot is a tool you must have. You will easily integrate these online stores with Facebook messenger, and you will communicate directly with your customers.
The advantage of this tool is that it provides detailed statistics after each purchase. Still, you will also receive notifications about abandoned transactions and even reports about the order's status.
You can test the Copilot for free for seven days, and if you decide to continue using this service, you will pay USD 10 per month.
8. WP Keyword Suggest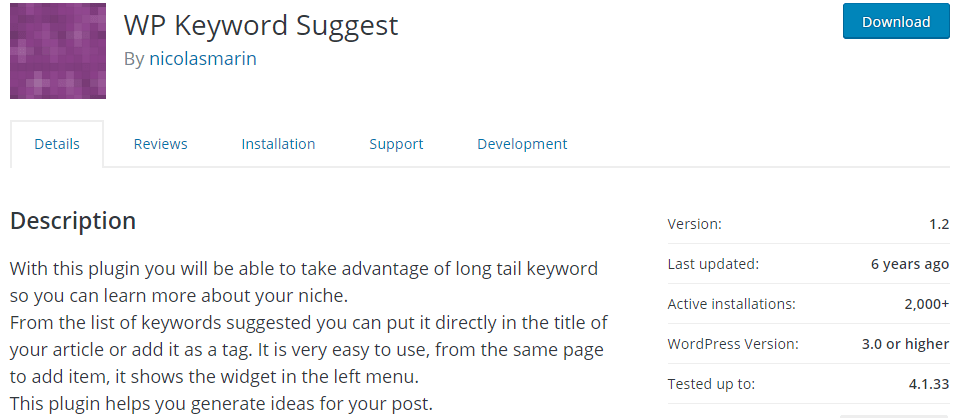 WP Keyword Suggest is one of the best tools when it comes to adding keywords to your content. We know from before that the right keywords are crucial for the SEO of our websites.
This tool has an excellent algorithm that delivers information from search engines, ensuring that you won't have problems finding keywords for your content in the future.
The tool is free, and you can download it from the WordPress repository.
9. Search Everything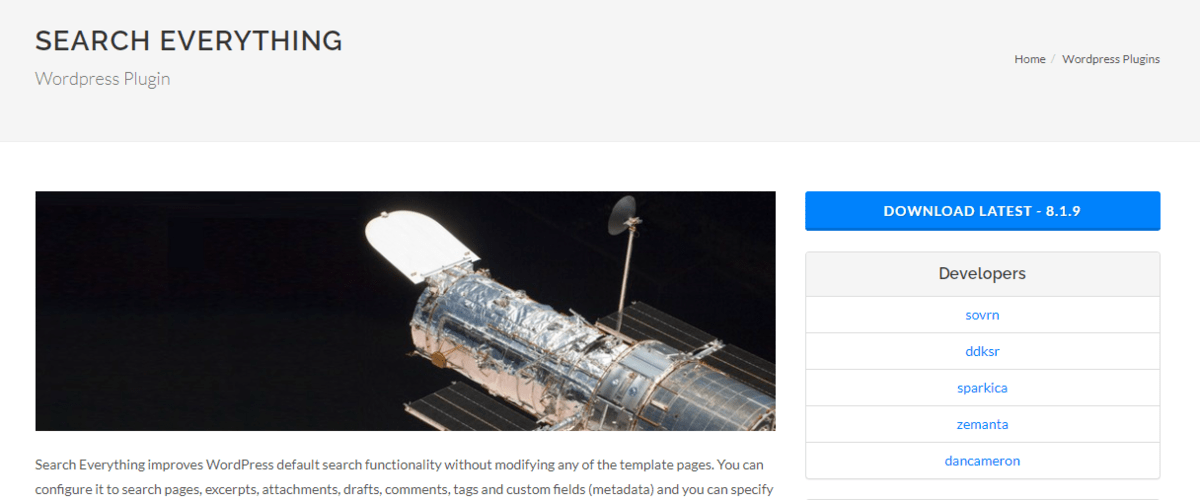 Search Everything is a great plugin designed to extend the standard WordPress search.
One of the great options within this plugin is known as "research everything." Its purpose is to search within posts and allow you to link content as you type.
This plugin will enable you to keep visitors longer on your site. Because also, this way, they will have the opportunity to see content similar to the one they are currently viewing. The basic version of the plugin is free, and you can download it from the WordPress repository.
Conclusion
This text has described some of the best tools to help you make a profitable and professional website. Some of these plugins are worth every penny that you invest in to purchase them.
One thing is sure. Once you try some of these plugins, they will change and improve how you maintain your website.
The plugins you should have and that we entirely recommend are:
WP Reset – keeps the website functional and always available
WP 301 Redirect – always displays the content of the page, "404 error" will never appear again
Under Construction Page – while designing your website, you can show visitors the content you want.
This way, you will leave a professional impression. You can use other plugins from this text in combination with the above to get the best results.