When coming up with your brand and domain name, it can take hours. And sometimes, it takes even days to come up with something unique and easy to remember while still representing your brand. But more often, when you think of a perfect domain name, it's already been taken by someone else.
Easily find a #name that will suit your #brand the best. Use some of these domain name #generators, and save yourself the trouble.
Also, this takes you back to square one, and the whole process restarts once again. It can get annoying sometimes. Fortunately, you can save yourself the trouble and make your job easier by using a domain name generator. A domain name generator can help you wholly develop your name that someone else hasn't already taken.
Domain name generators are listed in no particular order in the list below. To make your job easier, we'll be recommending quite a few of them in the remainder of this article. So, feel free to choose whichever you find best.
1. BustAName
BustAName is our top choice purely for how many different options and filters it provides. You can start by filtering keywords. These keywords are the words you want to include in your future domain name. There's also an option to choose the keyword positions such as "start" or" end." Also, this is a great way to determine if a specific name that you are looking for is unavailable. But there's more to this tool than meets the eye.
After the initial steps, you can set how natural you want the domains to look and choose a character limit. There's also a filter that will show unavailable domains, which can be pretty handy if you wish to.
This filter can be convenient if you're looking to purchase one through a domain broker and only checking for availability.
In addition, if you have no ideas whatsoever, you can generate random domains until something piques your interest. However, once you find the perfect one, purchase it from Namecheap or GoDaddy, as both of the companies are listed and have special deals with BustAName.
2. Nameboy

Nameboy is probably best suited for those who already have an idea of a domain name they'd like to use. They are only looking to see if it is unavailable or something similar is still up for grabs. Start by choosing up to two keywords.
Once you finish that, Nameboy will instantly come up with a list of available domain names. Also, a separate chart of extensions that are still available. For instance, someone might already take a .com extension, but a .org or a .net might not be.
This one is also useful if you're looking to purchase one that's taken as it comes up with a list of domains that are up for resale. You can also look for hyphenated suggestions or rhyming keywords. Quite handy if you're looking for something whimsical and informal.
3. Lean Domain Search
Lean Domain Search also works best if you have a vague idea of what you'd want your domain name to be. Further, type in the keywords, and you'll soon be greeted with a list of sometimes thousands of available domains names. Considering the sheer number of results that come up with this tool, it's also worth mentioning that you can filter through by popularity, length, or in alphabetical order.
However, if you're still in the brainstorming phase, it's also worth noting that this tool allows you to save items to the clipboard. And also, browse your search history. So, nothing will be lost if you're still figuring things out.
4. Domain Puzzler
Domain Puzzler can be a great helping hand in your way of success no matter what kind of website you're thinking of running. It offers three different search options the easy, the e-commerce version, and the advanced. To start with the easy, all you have to do is enter keywords. Further, choose the desired extensions and search for ideas.
A feature that sets this tool apart from the majority is that you can input many keywords into the search bar. And once complete, Domain Puzzler comes out with various combinations of those words that could be your potential new domain name.
5. Panabee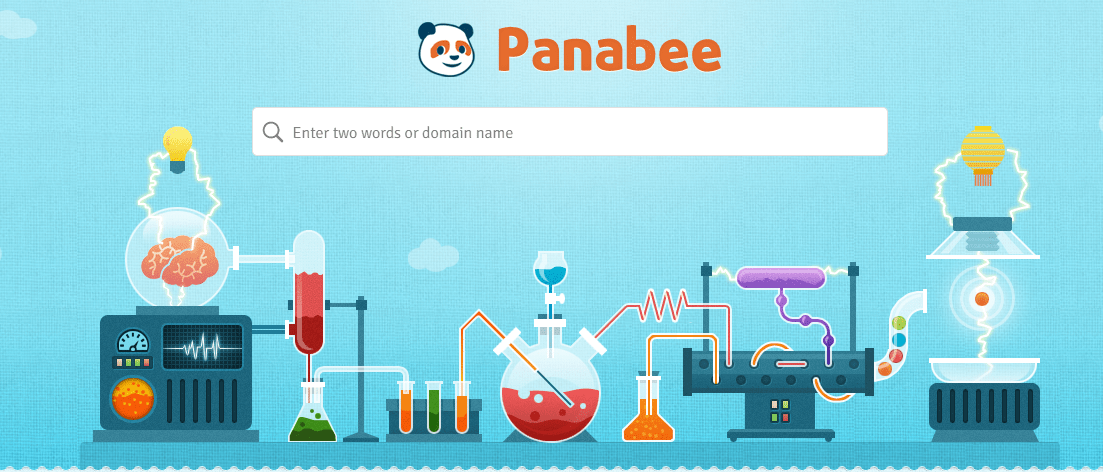 Panabee is not only a domain name generator but also a business name generator. So feel free to use it as you'd like. As is typical, you start with two keywords and search for domain anime suggestions. If it's unavailable, you can always visit other sites and check for additional extensions.
However, if none of the options works for you, you can search through related terms and choose an option from there in addition. Also, fantastic addition is that this tool includes a handy filter that allows you to merge words at either the first vowel or first letter. Further, this will enable you to get an exciting combination out of the two.
Another nifty feature of Panabee is that it shows you if the domain name you're after is used as a social media account name anywhere on the Internet.
6. Instant Domain Search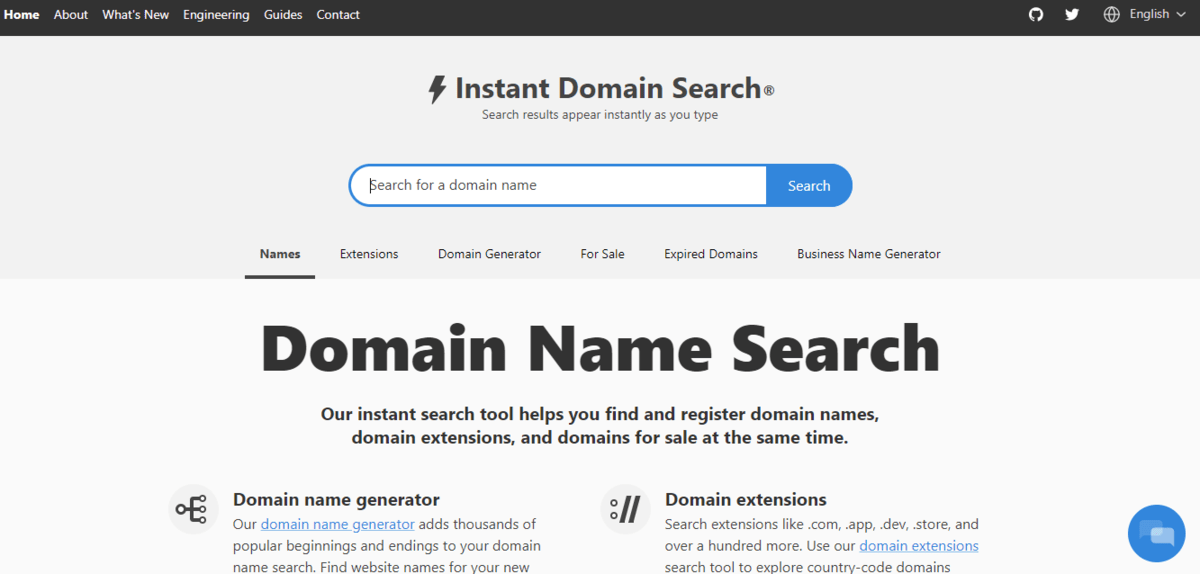 Instant Domain Search is excellent if you're already dead set on a name. It searches for available domains as you type and provides you with suggestions of available titles. It will also show you similar examples to your original query.
Assuming none of the free ones are of interest to you, you can also look for those up for sale. If there's one that you like, go through with the purchase via GoDaddy or a similar service. Links for site owners and domain brokers you can easily find on the website. So if you want to buy one, you can move straight from here.
Wrapping Up
Domain names are pretty important. They have to reflect what your business is all about. But, they also have to be creative and easy to remember. And those are just some of the reasons why coming up with one can be such a hassle sometimes.
Domain name generators can help you determine if the domain you desire had already been taken.
Also, they can find something similar that might work for you. And even guide you towards the purchase. Hopefully, this was of some help to you, and your perfect domain name is now only a few clicks away.