One of the best ways to promote your product or services online is via video, for sure. The videos are more dynamic than pictures or text. It is an easier way to engage your customers and improve traffic on your website. Also, when people see your video, some of them will share it on social networks, and your brand will reach more audiences.
Need a hand with picking the best social video-making #tool? Take a look at this article, and look at the #list of our #favorites!
Video marketing is one branch of digital marketing that gained importance and become most popular every day. Also, many things can influence the quality of your video. So, before you start with the video promotion of your brand, you should find out more details about video making.
For example, did you know that duration and content of the video should match the theme? Because no one watches long and tedious videos. However, if you are looking to start recording your videos, you should use some tools to help you.
Furthermore, in this article, we are presenting you with some of the best video-making tools. You can use them for making videos in your marketing strategies.
1. Pictory

This platform allows you to transform your long-form content into a fun video that your customers will share. Pictory is a platform for creating short social videos quickly and easily.
However, Pictory will provide you both, grab attention from your audience, and keep it. It is an excellent tool for Content creators, marketers, eLearning instructors, and everyone who wants to improve online visibility.
Also, using this tool is simple too. It is known as one of the most user-friendly tools.
First, upload your video and then enjoy all Pictory features. For example, you don't have to write speech text because the platform transcripts them. Also, besides the text, there are options for choosing stock images or attaching music and voiceover.
Price: All pricing plans are a one-time purchase and start from 59$.
2. VideoScribe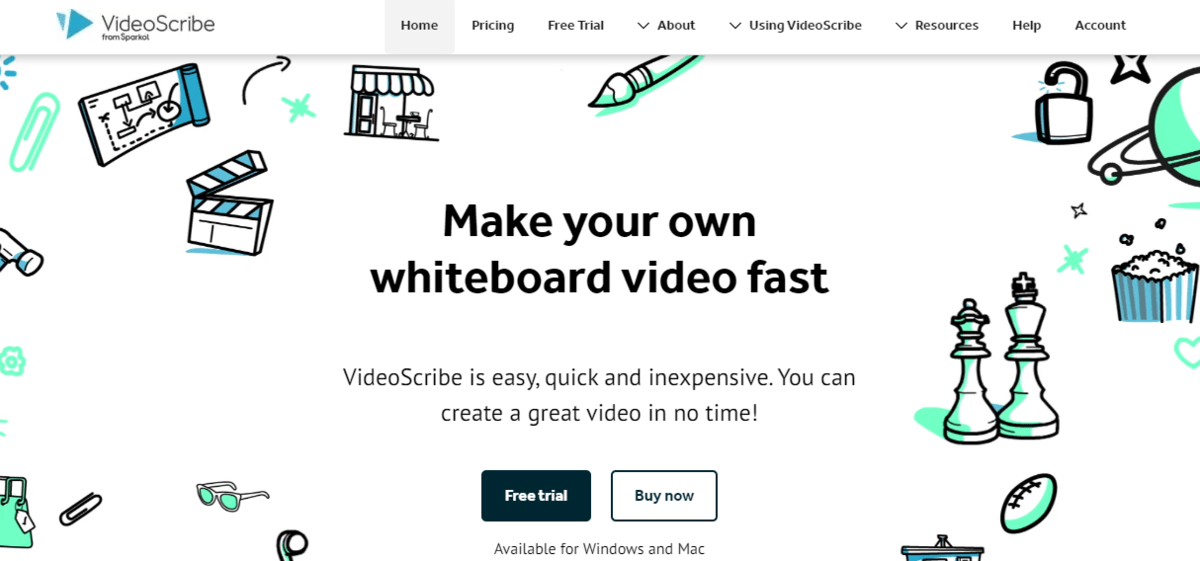 If you want to create a whiteboard withdrawing, then VideoScribe is right for you. Those fanny and creative videos help you engage your audience.
This platform provides different templates for creating videos. Some of them are business and marketing templates, celebrity templates, and educational. Chose that fits your brand best.
Also, you can put an animated text, images, music, or voiceover. With the combination of all these features, you are getting the possibility to create excellent materials for your students. Or, you can make a video for your business with whiteboard animation to increase your conversion and keep your customers involved.
Price: Three types of plans are available (monthly, yearly, one of), as well as a free seven-day trial. It starts from $35 per month.
3. Wawe.Video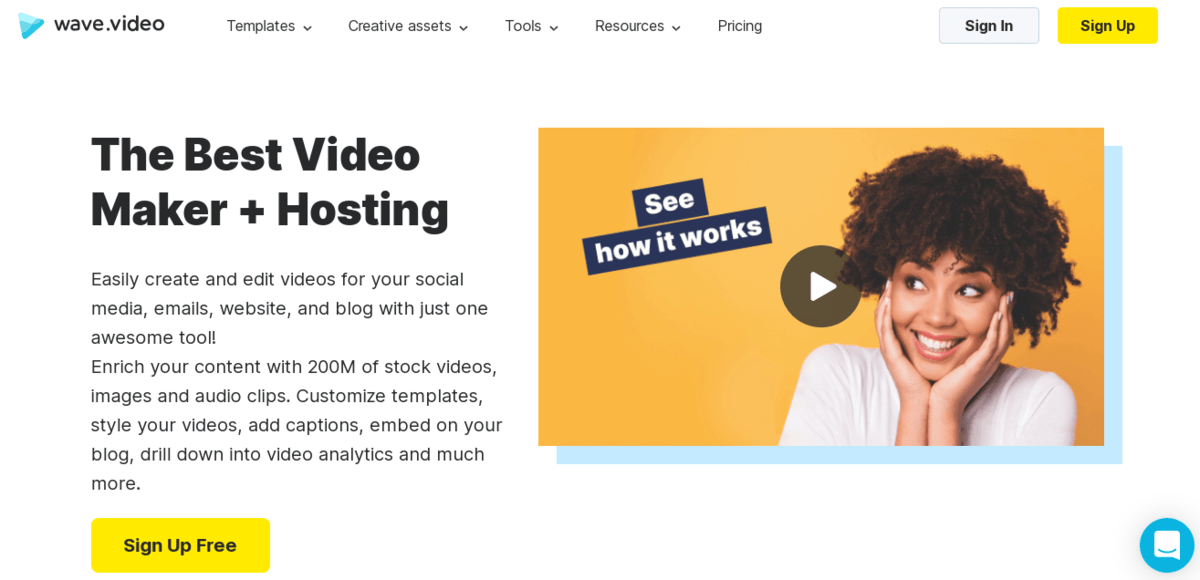 Here is another tool for easy creating and editing your videos. A hundred available video templates and about 200M of stock images are why this platform is one of the favorites among marketers.
Put a perfect video on social networks, and embed it into your website or blog. By providing your audience with an outstanding video, you will also offer them a great user experience. However, when you start working with Wawe.Video, you will also get many creative marketing ideas for promoting your content.
Also, another excellent feature of this platform is video tutorials. Review them and find out how to create and share videos or slow down and zoom up your videos. With ad-free hosting tools, embed and distribute your videos into your landing page and improve your business results.
Price: Chose one from the three available pricing plans: free, creator or business. With the creator plan, you will get some advanced video editing options for $24 per month.
4. Magisto
This platform offers millions of high-quality videos that will meet your marketing needs. However, no matter the industry and video purpose, the Magisto covers many of them and offers different templates.
With Magisto, you can transform your photos into videos and share them on your story. Also, different styles and templates are available too. If you create authentic video content, one thing is for sure. You will generate more leads and educate your potential customers about your brand in the best possible way.
However, don't forget that most of your users will watch your video on their mobiles. Due to that, the videos created by Magisto look perfectly on any screen, mobile, or desktop. This fact gives Magisto a considerable advantage and makes it incredibly user-friendly.
Price: Pricing plans are both monthly and yearly. The first starts at $4.99 per month, and the second (professional) provides a free trial.
5. Visme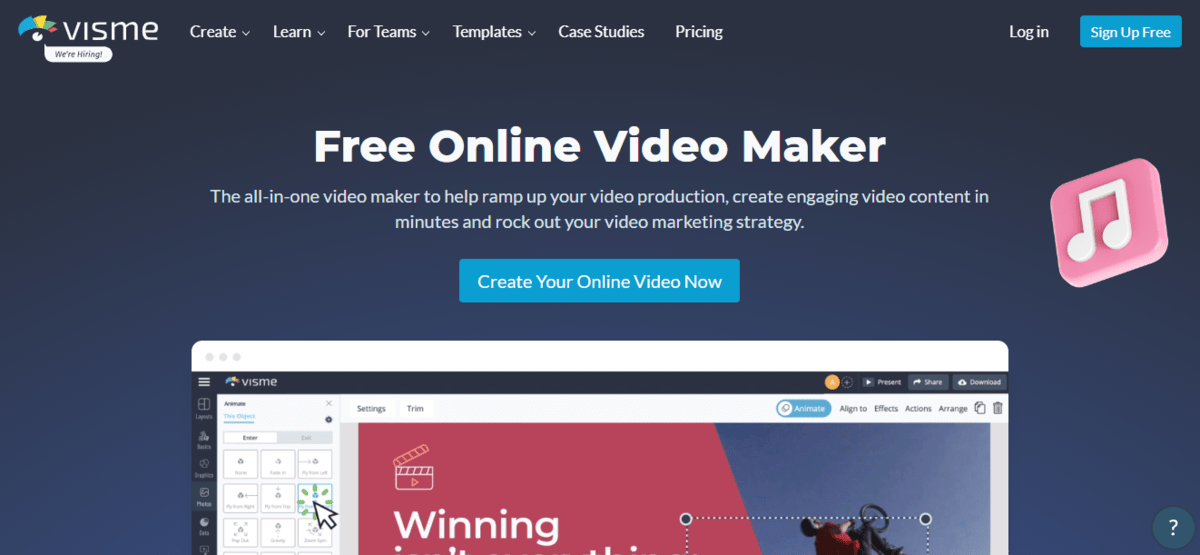 Visme is an online design tool that can help your campaign in many ways – designing social media posts, stories, banners, Youtube thumbnails, and much more.
Visme video maker is a simple tool for creating engaging videos from a simple template that you can customize to match the brand voice of your campaign. If you lack material, you can browse through a large library of stock videos and include them in your project – all on the same web page.
Explore different styles with icons, animations, music, effects, and create authentic content to engage your audience. You can save your video as MP4 or even as a GIF, or share it online directly.
Visme is available for free, but the paid plans (Standard, Business, and Enterprise) are offering a lot more in terms of download formats, access to a bigger stock library, and special animation effects.
Conclusion
As you can see, videos are one of the powerful ways of presenting your services online. Besides the most famous video channel, YouTube, you can find them on social networks, blogs, and other websites. The previous was about the four most favored platforms for video crating that can improve your marketing strategy.
Also, in video marketing, you can find many types of videos and many tools for creating and editing.
Often, some basic options are for free, but some additional ones usually require payment.
However, one platform that allows creating videos in just minutes and at a reasonable price is Pictory. Find out more about this platform's features and start with creating your videos today.