Depending on where you live, businesses and schools may have shut down for months on end. You may have had to postpone business events, attend others virtually, and find new ways to reach out to your regular customers. Perhaps the regulations eased a bit as summer nears an end and you're looking toward holding your first event since COVID-19 struck the shores of America.
Advertising #events during a global #pandemic is possible, and this article can tell you how!
The Centers for Disease Control and Prevention (CDC) recommend checking with local officials for state and local health recommendations during the pandemic. Different areas may be impacted in various ways. The lowest risk is hosting a virtual event, while the highest risk is from large, in-person gatherings without at least a spacing of six feet between individuals.
If you plan to move ahead with an event, there are some strategies you can use in your advertising to show you're taking every precaution and why you've decided to go ahead with whatever format you've chosen.
1. Offer a Substitute
If you've decided to forgo the event, for now, to help reduce the spread of COVID-19 in your community, there are other options you can offer. Let your regular attendees know what the substitute is and why it's still desirable. You should also reassure them you'll return to your regular, in-person events as soon as there is a vaccine or treatment for coronavirus.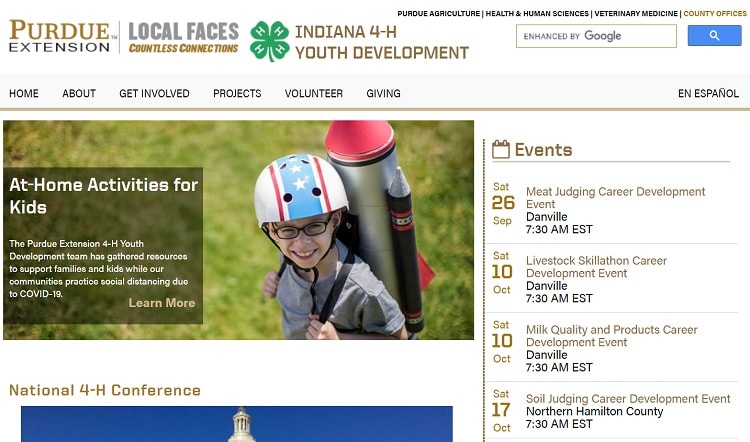 Each year, the 4-H organization hosts a conference for kids from all over the country. They canceled the conference for 2020 to keep their members safe. However, they have a highlight at the top of their home page stating they've come up with at-home activities for kids to keep them involved. They also list local events in the right panel.
2. Meet Expectations
People everywhere are tired of being locked in their houses with little access to family and friends. They may look forward to your event and expect you to come up with a way to host it even in the face of challenges.
Think about how you might still offer some of the same event perks you've always offered, but on a smaller scale.
Can you limit the number of attendees? Stagger when they enter various areas? How can you give users what they want without risking their health?
You may also want to survey your customers and ask if they have ideas of what would be a helpful change to the event while still paying attention to recommendations from experts.
3. Push the Date Out
The situation with COVID-19 is fluid. Numbers change from one day to the next, companies are on the verge of finding a vaccine and new treatments emerge every month. If you typically host your event in September, consider pushing it out to November or even into 2021. This delays the event but reassures patrons it is still happening.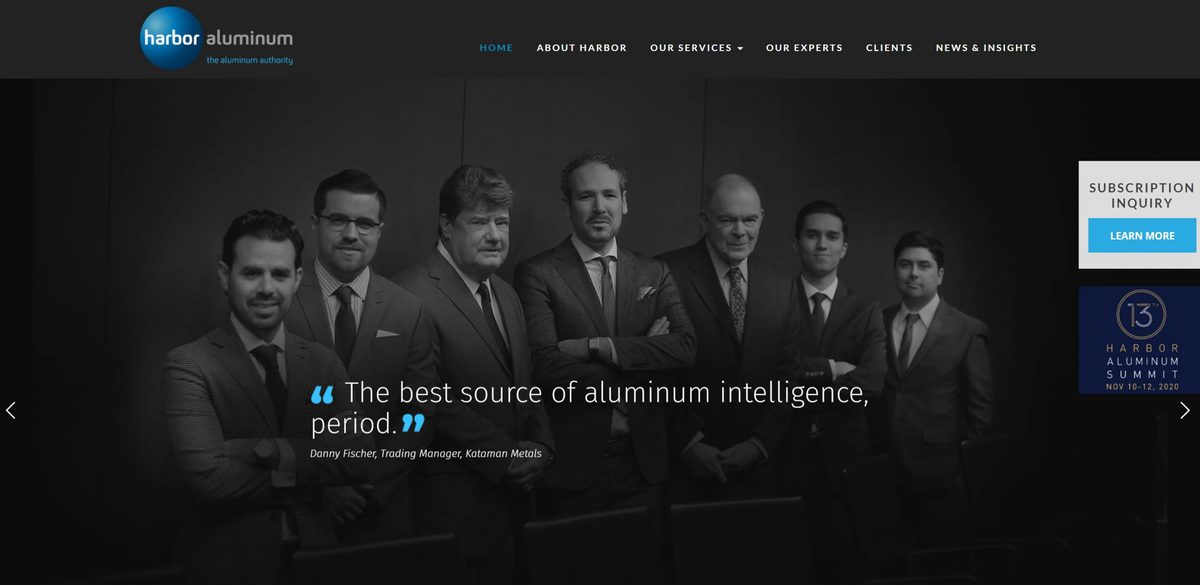 Harbor Aluminum pushed their industry event from July to November. To advertise the change, they added a sticky widget to the right of their landing page. This puts information on the conference at easy reach. They also added a horizontal bar at the top of the event page for details on changes due to COVID-19.
4. Tap Into Social Media
Social media offers an excellent way to communicate the changes you've made to your event due to the pandemic. If you're going virtual, you can explain the advantages and what will be the same and different about the conference. If you're hosting in-person, you can offer a virtual option where attendees can participate via live stream without leaving their homes.
5. Be Sensitive to Fears
When it comes to pandemics, people react differently. Some attendees may not change much about their lifestyle. Others may stay in their homes and use extreme caution. Your job as a marketing professional is to reassure those feeling uncertain about attending their first event since the virus struck.
Try to put yourself in the mindset of the person you're advertising to. What do they need to know to feel safe attending? How can you best communicate about your practices and which guidelines you follow?
The Society of American Foresters (SAF) hosts an annual convention. One way they're promoting their virtual event this year is by pointing out that you can be part of history in the making. For the first time in 120 years, the event is 100% virtual.
6. Vet Photos
When you promote your event, it's natural to use photographs from previous years. However, the world has changed tremendously in just a few short months. Images of people packed tightly into aisles or eating elbow to elbow with strangers isn't going to play well in advertising. Instead, seek out shots of individual, one-on-one opportunities.
7. Be Open and Honest
If you have doubts about the event, communicate your concerns with attendees about how you plan to navigate limitations. If you only want 12 people in any talk, then explain why you're reducing the number of people in a room.
Go over expectations, such as wearing a mask when attending a speech.
You should also make it clear what is different. If you're no longer having an awards banquet dinner, explain why and indicate if you've reduced the cost so people can make dinner plans on their own.
Offer Options
Allow your members or customers to determine if attending is in their best interest this year. Offer alternatives for those who don't want to risk being in a group of people. Stream your speakers and let users attend virtually. Think about how you can create a conference-like atmosphere at home and still meet the needs and expectations of your fans.