Online forms have become increasingly popular in the last few years, and their multipurpose function brings them significant popularity. You can create online surveys, contact forms, login, payment, and more. It is all a matter of your needs. In addition, you can design them however you want, which is one absorbing feature of online forms. You can change themes and colors or create graphical and complex reports.
Learn how to create #OnlineSurveys, contact forms, login, payment, and more with #OnlineForms
They function simply, whether you enter a couple of questions or drag and drop a couple of elements. In any sense, the job is done in a few minutes. Many of them have already prepared forms that you can immediately use or adapt to your needs. With the fact that they work online, you will avoid coding. We will list a couple of platforms for the best and fastest online form creation. Let's take a look!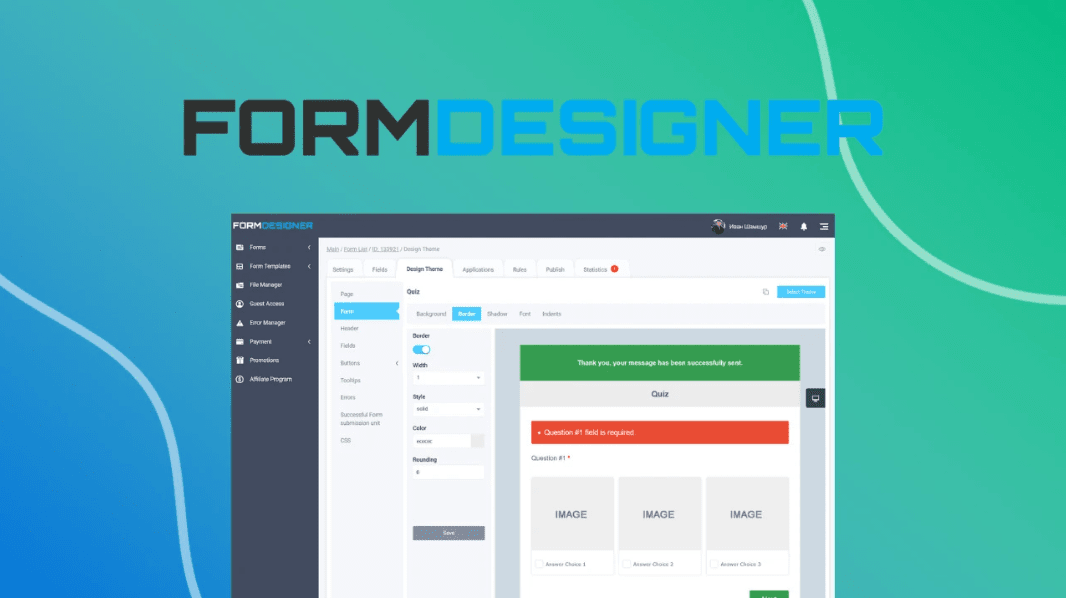 If you need a tool that can create multipurpose online forms, then FormDesigner will be the right choice for you. Whether you want to create a survey, quiz, test, or anything else, using this tool will make it possible. Also, FormDesigner offers the option to create forms for online reservations and appointments, which is a great option. Although it has many options, this tool is easy to use, so there is no need to worry. Without any programming or coding, you can create the online forms of your dreams with a few clicks to drag and drop.
Created forms look great on all types of devices. If you are not in the mood to design, you will find a template for you in more than 90 pre-prepared ones. Also, users of all tools want to know that they are totally safe, as well as their information and data, before using them. The FormDesigner tool offers complete security as it has built-in fraud and boot protection.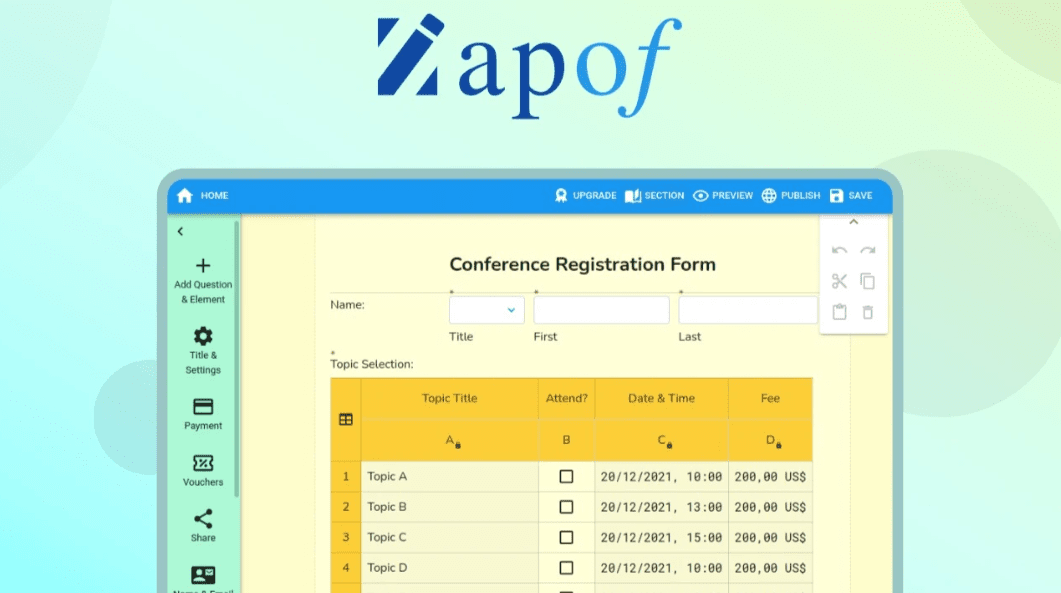 Although we agree that sometimes less is more, simplicity can be tiring. If you have come up with the idea of change, then Zapof Forms can be the perfect choice for you. In addition to bringing refreshments, it offers many functions. You can create perfect patterns with a few simple movements. Zapof From functions and options will delight even the most demanding. It is very flexible, and in addition to creating forms, you will also be able to choose pre-prepared topics. Zapof Forms has a spreadsheet that has over 500 astonishing Excel-compatible functions.
Online surveys are becoming an increasingly popular form of research and are being used more and more. If you focus on online surveys, you must find the right platform to create them and analyze the results. By using Formly, you can make your work easier. Create a study, collect data, and analyze it anytime, anywhere. Formly offers the option to use even if you are offline, so there is no more searching for the perfect internet connection.
Creating the perfect form that will attract attention is not always an easy task. How do we know what will attract people? How do we know if that design is right? Are the questions asked correctly? It is all part of the research process. However, so that you do not waste time on this research, Growform has already done it for you. Using Growform, you can create the best forms without a team of developers. It is fully customizable and flexible, so you can change the entire design – from the font to the background. The form you create using Growform will look great on any device, which is very important. Growform offers more than 20 templates, and you can customize each element separately.
Headlessforms is the perfect choice for any static website. It provides many useful options and functions and is very easy to use. It has a control panel, so you will have all the control in one place. Headlessforms is actually a background tool. Why? Because it makes it possible to receive respondents' submissions in real-time, all without coding or other functions.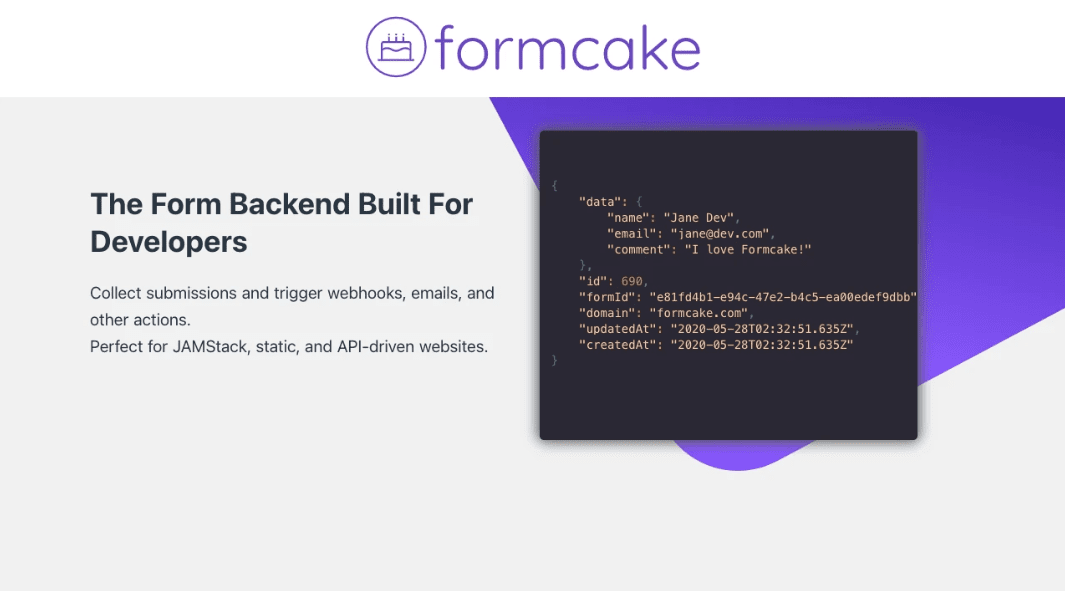 Formcake will allow you to create the perfect form in a few simple steps without coding. It is simple to use, so you can focus on the interface while Formcake handles the infrastructure. The original idea of Formcake was a platform from developers for developers. However, nowadays, everyone can easily use it.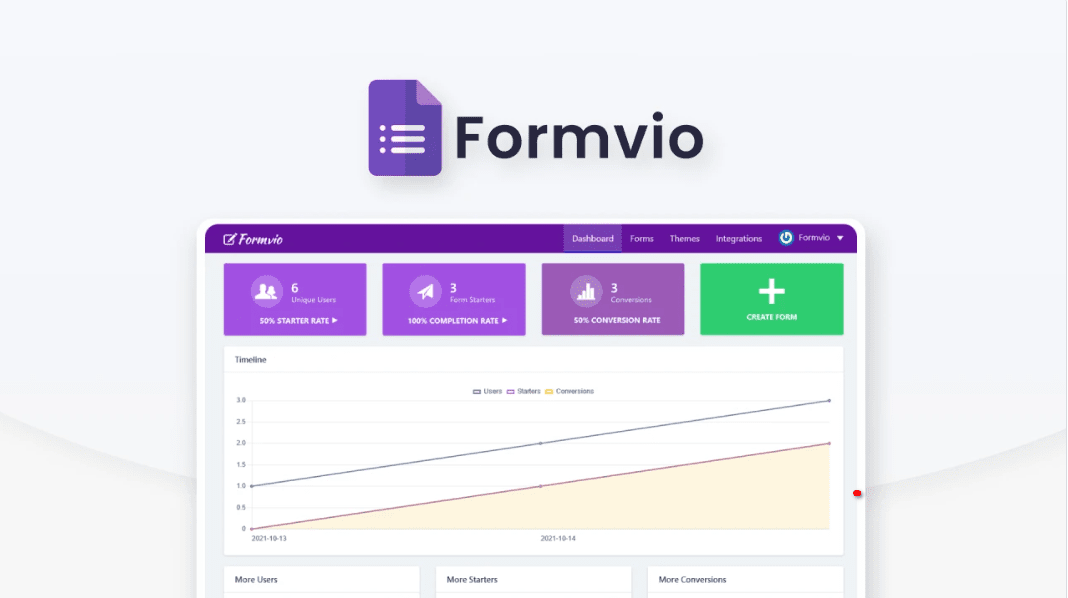 As we have already said, creating and designing forms is not always an easy job. Although many questions go through your head during creation, creating the form itself can take a lot of time. Also, if you have to include coding, the whole process can become tedious and make you want to give up. However, Formvio will help you get there without writing a single line of code.
You know – when coding is mentioned, we usually run away from such tools. However, with Formvio, all you need is imagination and will. The forms you create using this tool will look great on any device – from a computer to a mobile phone. It has an intuitive drag-and-drop interface, so the whole process will be completed in just a few steps. It also has the option of automatic data saving. You can set up e-mail notifications, so you'll know every time data is sent or received.
Final Words
Through this article, we had the opportunity to present you with a list of the best tools for creating online forms. Today, the market is very broad, so the competition is huge. However, these are some of the better tools you can find. Their flexibility and ability to save time will win you over. And with that, you will get better results than you expected.