Deciding to blog is a great thing. Especially if you are ambitious and willing to invest a lot. However, things do not always go as smoothly as they first seem. There is no worse thing than when adrenaline breaks down a problem for us. Are you investing and giving up a lot, and the turnover is still not increasing?
Guest #blogging would be like a magic trick that can help you bring in your target #audience
The catch would be that if your target audience still has not found you – bring it to yourself. How? This is where guest blogging comes into play.

Guest blogging would be like a magic trick that can help you. Although, at first, it may not sound perfect. Refers to publishing articles on websites not owned by you or working with guest bloggers on your site. The main thing is to refresh the content and maintain its quality. If you are a guest blogger on another website, you are presenting yourself to the general public. If you have a guest blogger on your site, you are securing new readers.
The main trick is mixing audiences with the hope that you will attract regular readers from every community of followers. The best part of guest blogging is an increase in your web traffic. The more members you have, the better for you in the long run.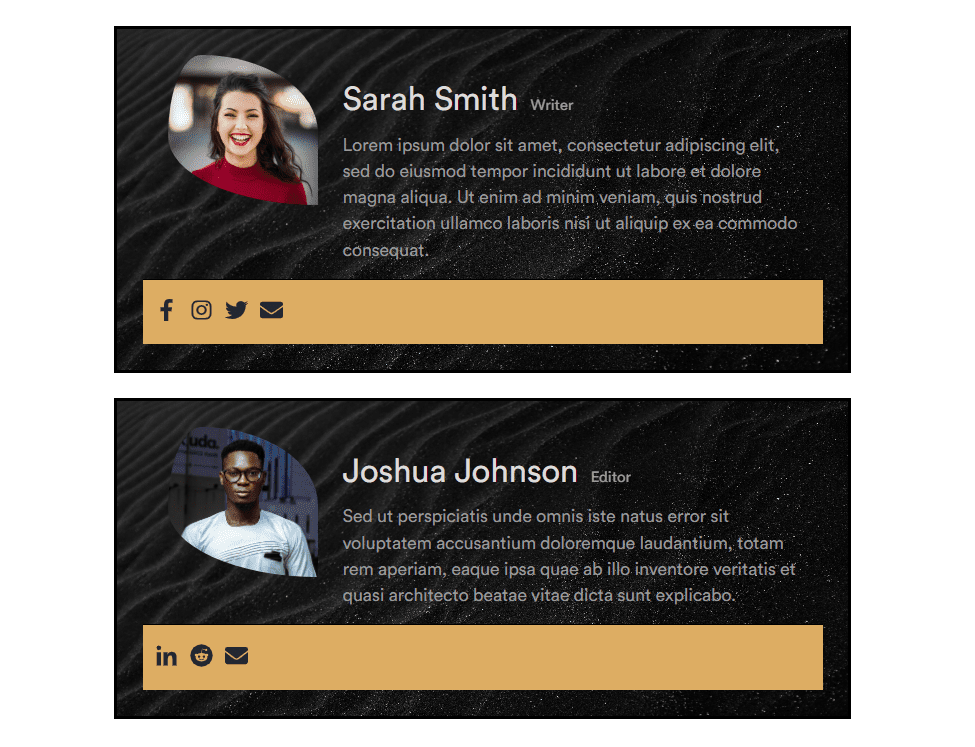 The main thing is to give credit to people who appear as guest bloggers on your site. Everyone wants to present themselves to the audience in the best possible light. But also, writers would like the public to get to know them. Want a customizable author field at the end of the post? We present you an ideal plugin that will make your job much easier.
Simple Author Box – an ideal plugin
As we have already said, this plugin will provide you with a customizable field for authors at the end of the post. Simple Author Box offers you an aesthetic look that is adaptable to all portable devices. You can also find many tools to help you create an authoring framework where you can find information about authors. It's not an empty story, but the Simple Author Box is not like other plugins.
The nice look of the frame will give the page a really new look. It also offers you more options. You can add guest bloggers to your posts without creating an account for them. Also, you can assign one article to multiple authors.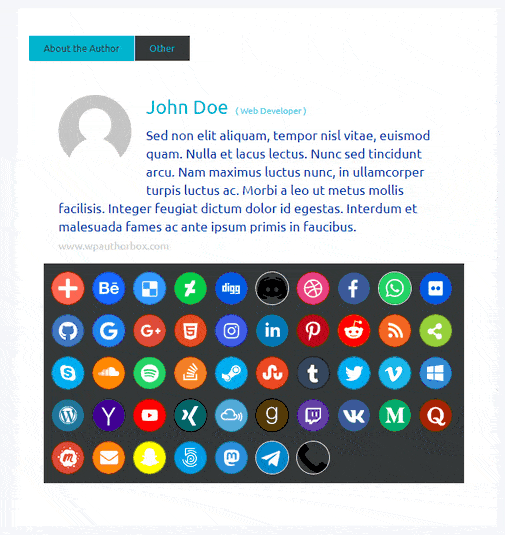 Key features:
• customizable responsive author box
• showing the author's name, gravatar, description, and much more
• easily assign posts to guest authors
• assign posts to multiple authors
• 50+ options to customize everything
• Link control
• Post-type support
Installation
Download the plugin (.zip file) on your hard drive.
Unzip the zip file contents.
Upload the simple-author-box folder to the /wp-content/plugins/ directory.
Activate the plugin through the 'Plugins' menu in WordPress.
A new sub-menu item Simple Author Box will appear in your main Settings menu.
How to add Guest Authors?
This is available on the Pro version of the Simple Author Box, and believe us, it is worth the money. You will be able to add authors without any problems and give them credits for their posts. You can also set them up as co-authors if you have collaborated with them.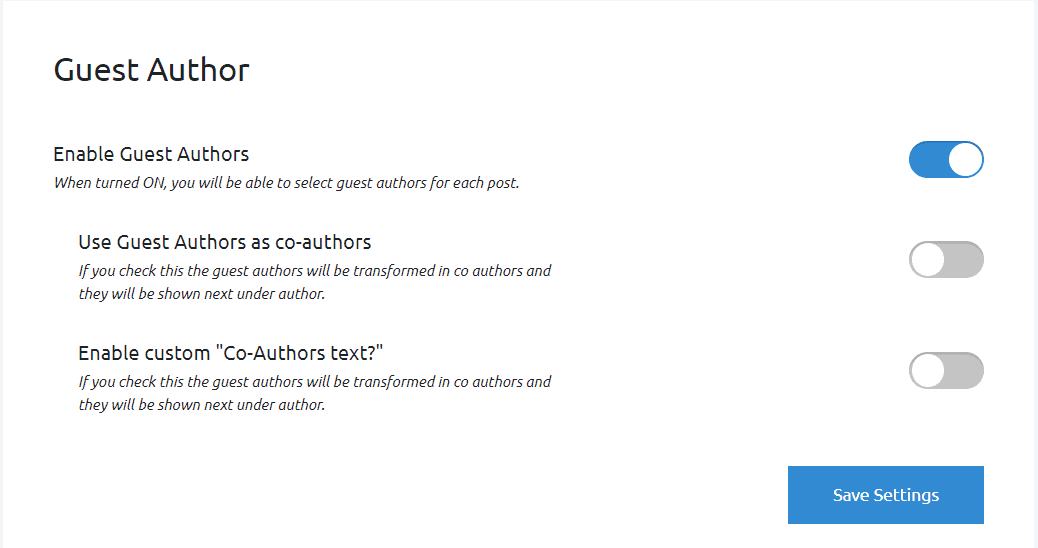 We believe you will agree that assigning authors has never been easier. Select the author from the drop-down menu in the upper right corner of the editor. And? Are we done so quickly? Believe us – we are!
Also, you can very easily add a new author if he is not included on your website.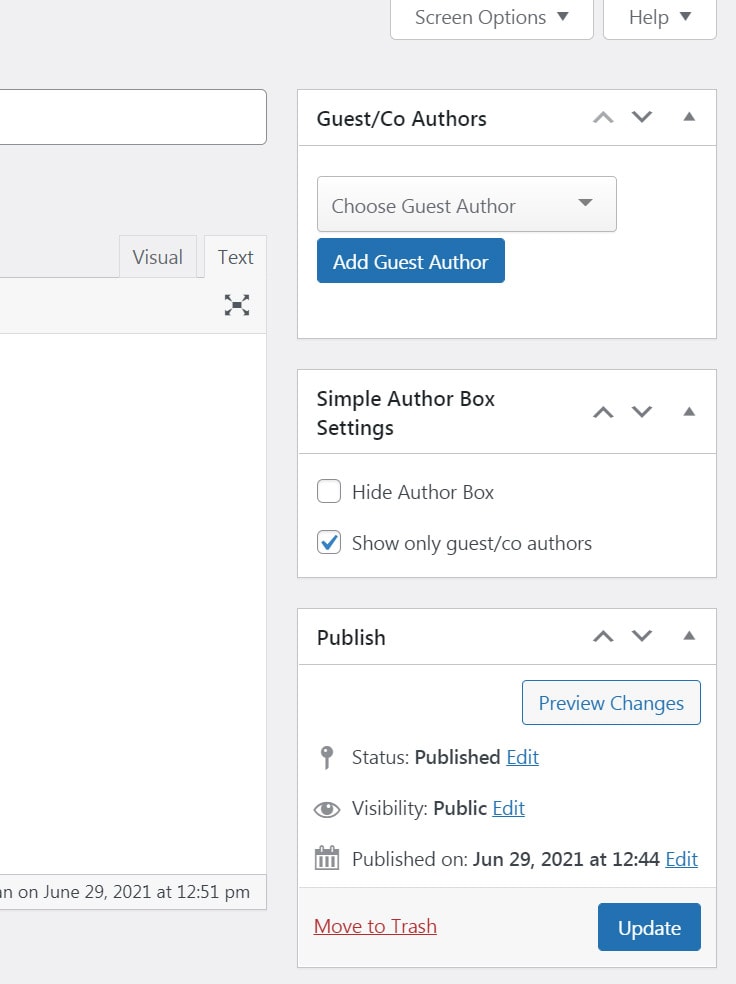 Conclusion
Simple Author Box will surely make your work easier if you have more guest authors. In addition to a beautiful and customizable look, you will save time. We have no doubt that this is the best choice for you!