If you want to achieve specific results in your social profiles, you will have to invest a lot of effort. From creating content for social profiles and posting them to monitoring and analyzing results. Especially today when standards in this area are constantly rising.
Keep up with the #standards and choose the best #management software for your #social #media.
Fortunately, all the fantastic social media management tools and software available today are a big help here. These tools will help you save time and ensure that you reach your target group in a fast and effective way.
Below, we will look at some of the tools and software you will significantly use while managing social media.
1. SocialPilot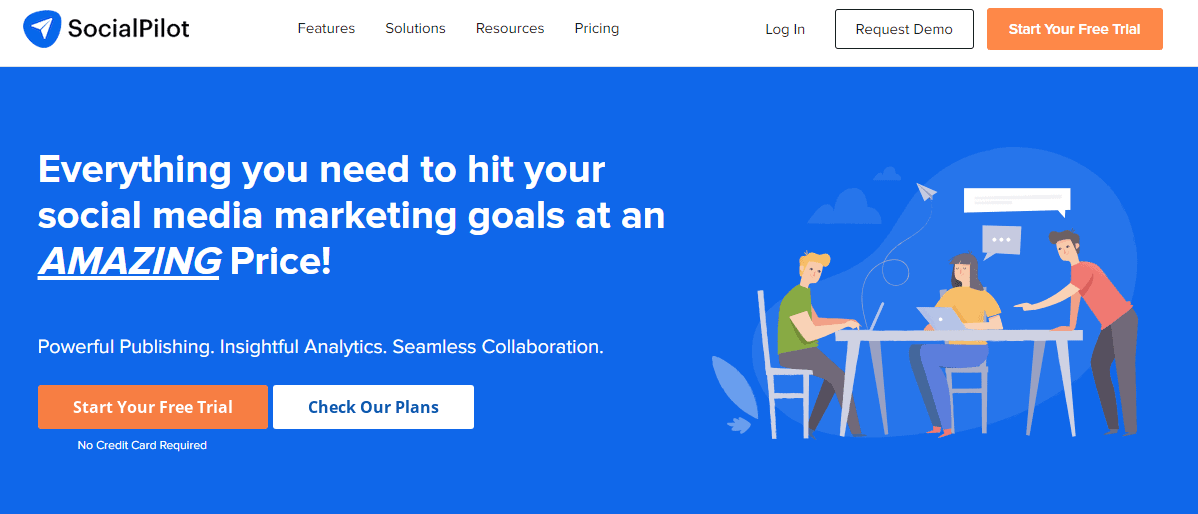 Connecting and managing over 50 social profiles from one single place sounds impressive, doesn't it? This tool, however, will enable you to do exactly that. SocialPilot is sure to make it easier for you to manage your entire social presence in one place. Given its wide range of social networks with which it is compatible.
This tool supports some of the platforms: Facebook, Instagram, LinkedIn, Twitter, Pinterest, TikTok, VK, Tumblr, and Google my business.
This tool covers a lot of features, and that includes:
Content creation
Publishing
Analytics
Social inbox
Team & client collaboration
Integrations and apps
Support & community
In terms of price, this software does not have a free plan available. However, there is a 14-day free trial available for each program.
Available plans include Agency plan, Studio plan, Small Team plan, and Professional plan.
2. Hootsuite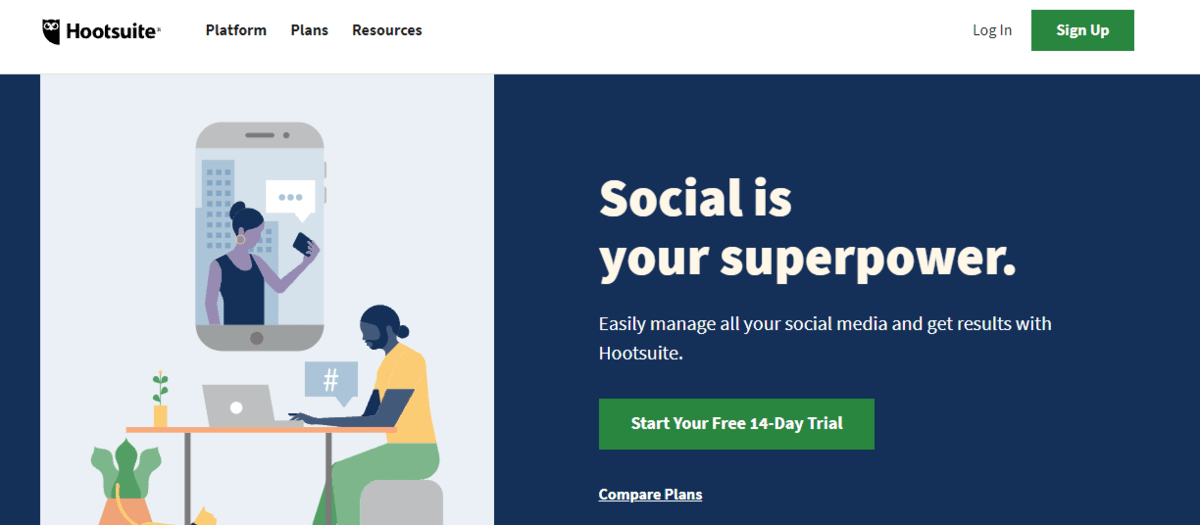 Hootsuite is another powerful tool that certainly plays a significant role in helping you manage your social profiles. With this tool, you will very easily manage your social media profiles, including Facebook, YouTube, Twitter, Instagram, LinkedIn, and Pinterest. And this can lead you to substantial results.
What this tool allows you, among other things, are:
Creating posts and the ability to schedule them,
Managing all your channels,
Effective planning of upcoming activities and campaigns,
Very easy maintaining interaction and managing all inboxes,
Analyzing the result and measurability of performance.
Also, one of the outstanding possibilities offered by this tool is its free plan with limited and essential features. But there are also more advanced and powerful plans that include a Professional plan, Team plan, Business plan, and Enterprise plan. Each of these plans offers a free trial period of even 30 days.
3. Buffer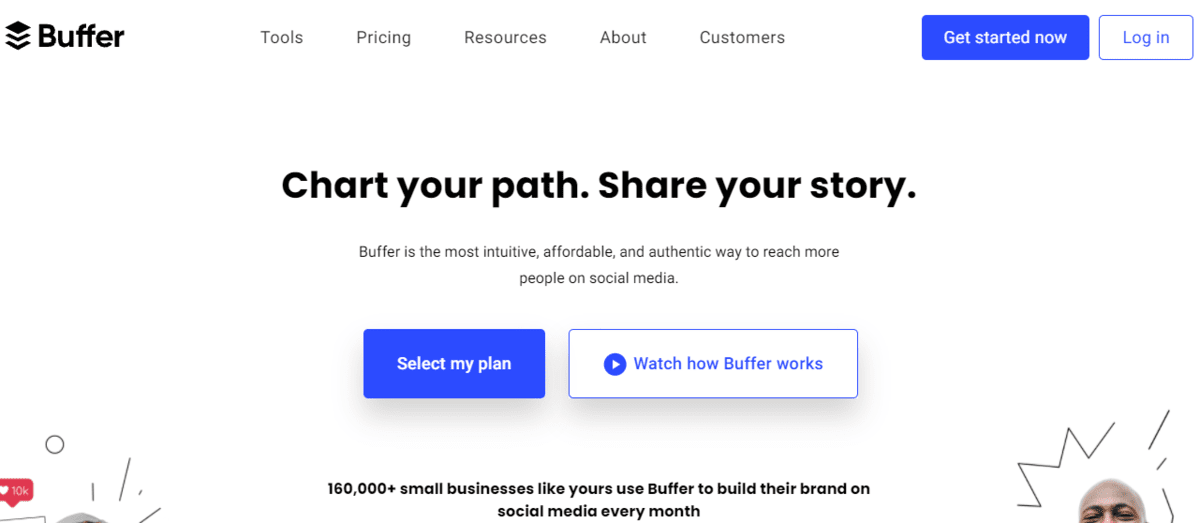 Buffer is a free social media management tool. It offers a lot in its free version, and at the same time, users say that it is a very user-friendly tool since it has an excellent interface. Even using the free version will enable you to post on Twitter, Facebook, LinkedIn, and Instagram. You will be able to have an insight into basic analytics. Of course, and as expected, you will need to subscribe to the Essential Plan for the additional and more advanced features that this great tool has. However, this plan offers a 14-day free trial period.
Support & Community feature is available within both plans. The free program offers some features at a limited level, while with the Essential plan, you get the complete following features:
Planning and Scheduling (Some of the items within this feature are also available in the free version),
Analytics, Insights & Reporting,
Engagement,
Team Management,
Integrations and Apps (Some of the items within this feature are also available in the free version).
4. Sendible
Sendible is one of the best social media management tools. It supports vital social networks like Facebook, Twitter, Instagram, LinkedIn, and Google My Business. What makes this tool suitable for many types of users is the ability to use it to create and schedule content from various platforms, including WordPress, Medium, Facebook Ads, and more.
In short, the features of this tool include:
Dashboard,
Publishing,
Collaboration,
Analytics,
Social listening,
Sendible offers the option of subscribing to 4 plans, depending on your needs: Creator plan, Traction plan, Scale plan, and Expansion plan. Each of these plans offers a 14-day free trial period.
5. Sprout Social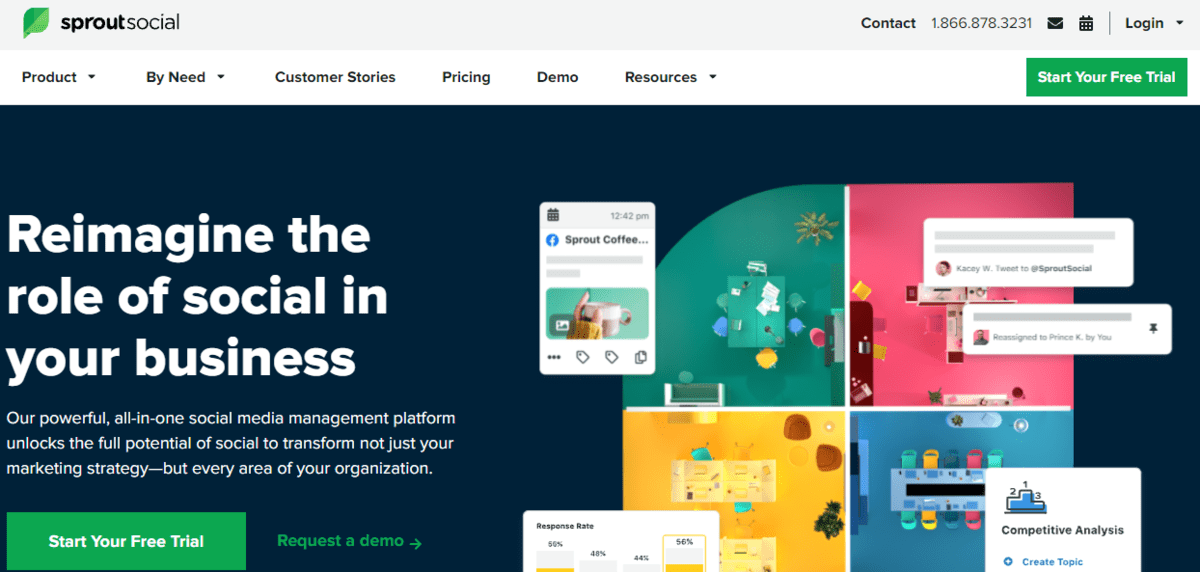 Sprout Social is another excellent tool. However, at the same time, straightforward tool for managing social networks. Designed primarily for companies and brands and used by 30,000 brands around the world. Its feature set is comprehensive and includes the following:
Analytics,
Engagement,
Publishing,
Monitoring,
It even includes Facebook, Twitter, Instagram, Linkedin, Pinterest, YouTube, Zendesk, and Google Analytics for integration.
Three subscription plans are available: Standard plan, Professional plan, and Advanced plan. Sprout social even offers you a 30-day free trial period.
Conclusion
Each tool is different and unique in its way.
Based on your preferences and needs, you should decide if any of these suits you and your requirements.
Also, this is of great importance because, with the right software, you will save your precious time and manage social networks effectively.