Because COVID-19 has affected our world rapidly, the usage of technology on a day-to-day basis has mainly increased. Considering this, businesses all across the globe emphasized their social media strategies and how to shift them to make their product sellable.
Grow your #business through social #media quickly. This article is bringing you several unique #tools that will help you in doing so.
But, even though this is an advantage, we have to point out that it requires lots of effort to tag along with everything. From analytics to the creation of the content and publishment, it can be pretty exhausting. But, we guarantee you it is all worth it in the end.
There is no better way for small businesses than to make their way to the top through social media platforms that have millions of users worldwide. So, how can we make this work without doing the majority of the work? Simple. We have conducted the top 6 social media management tools that will benefit you and your business.
1. Hootsuite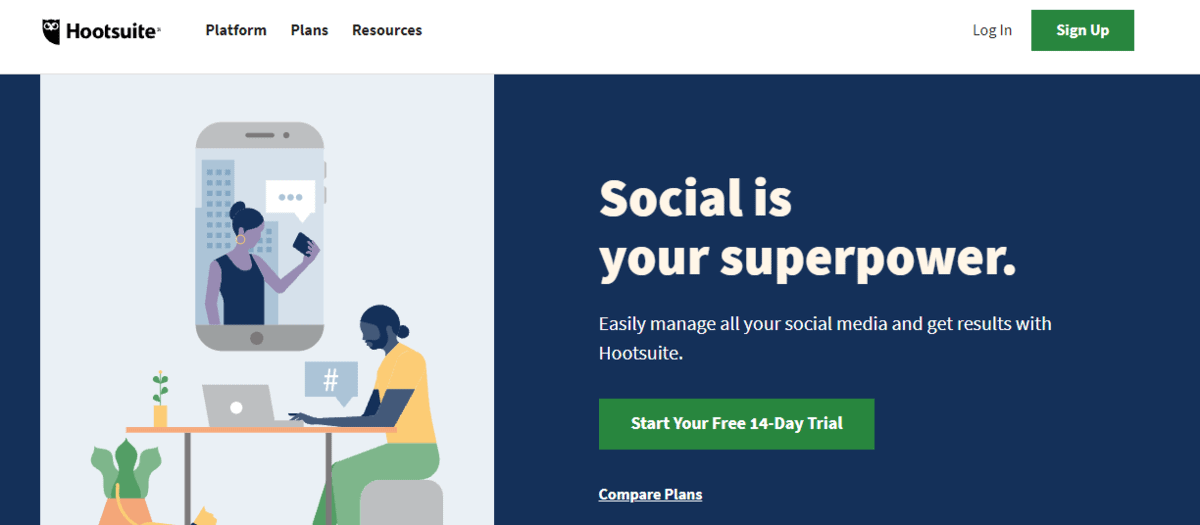 This tool is considered the most powerful social media tool because of its 18+ million social media marketers. With Hootsuite, you can manage all your social media platforms and get outstanding results.
People enjoy using this app, which can monitor all of your social media from one place. They have 1,572 five-star reviews, which pretty much says about their reliability. They have a free trial that lasts 14 days. This way, you can check everything out for yourself and decide if Hootsuite is right for you and your business.
Also, the fact is that they have pretty outstanding features, which are quite beneficial. You can automatically schedule your posts on all of your social media platforms in a calendar view.
Find out what your customers think about you and your work, and make yourself available to answer all questions asked. Track what is working and do more of it. Their annual plan is $19 a month.
2. Buffer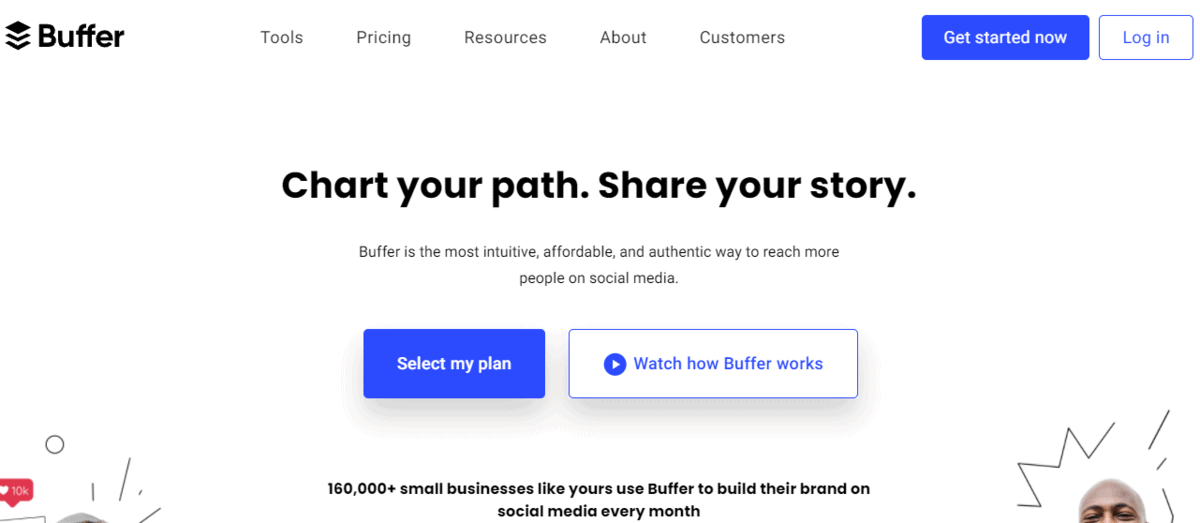 Buffer is great for small businesses that are taking their work to a new level. Also, when it comes to finding people, there is no better way to do so than through Buffer. Over 160,000+ small businesses are building their brand through social media platforms.
With these features, you can easily track what's best working for your brand and what content is interacting best with customers.
Like the previous tool above, with Buffer, you get the ability to schedule your posts. So that way you can have spare time to take a look at other essential things. See comments people make about your brand, and respond to them quickly. That way, you can be more reliable to your audience and engage with them.
Moreover, it is essential to mention that engaging with your audience will lead you to a more significant community. You know how it goes, from one happy customer to another. While we are mentioning them, take a look for yourself. They have loads of great reviews, an estimated of 521.
3. eClincher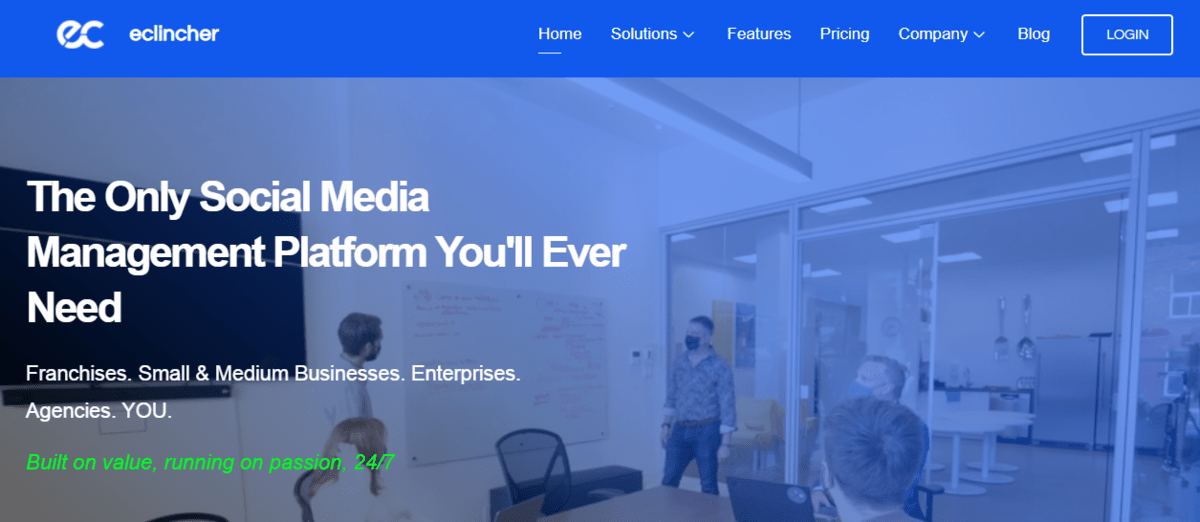 This tool is similar to the previous ones that we mentioned. All of them have a similar function, but eClincher has a slight difference.
Starting from their unique and outstanding slogan: "The only social media platform you'll ever need." All to the features of auto-posting with the smart queues and RSS feeds. They have an impressive media library where you can store your images.
Besides, you get access to many features, and we will list them all below:
Reputation management & brand monitoring
The publisher and visual calendar you need
Smart inbox
Analytics Dashboard
Keep in touch with your team
4. Ripl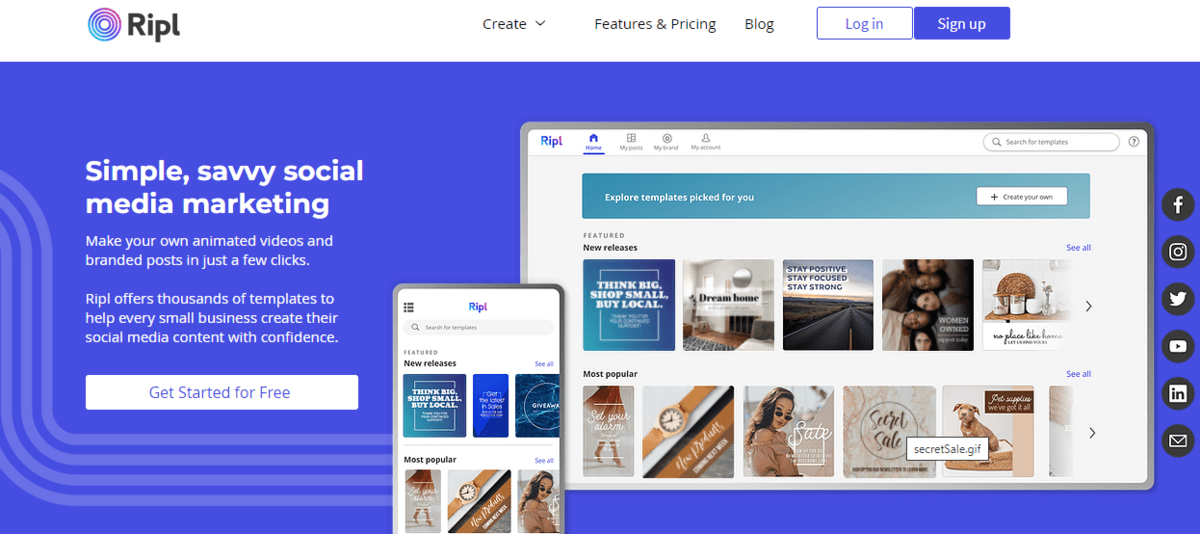 From the start, we will point out that Ripl is one of the unique tools because of its incredible work. It offers thousands of customizable templates, and they are most recognizable because of one fact. They offer you to stand out with an animated video.
You can easily create one and share it on all of your social media platforms. With Ripl, you can easily adjust your logo, fonts, and colors to suit your brand. They have helped over 3.5 million businesses. You can start your free trial today.
5. Semrush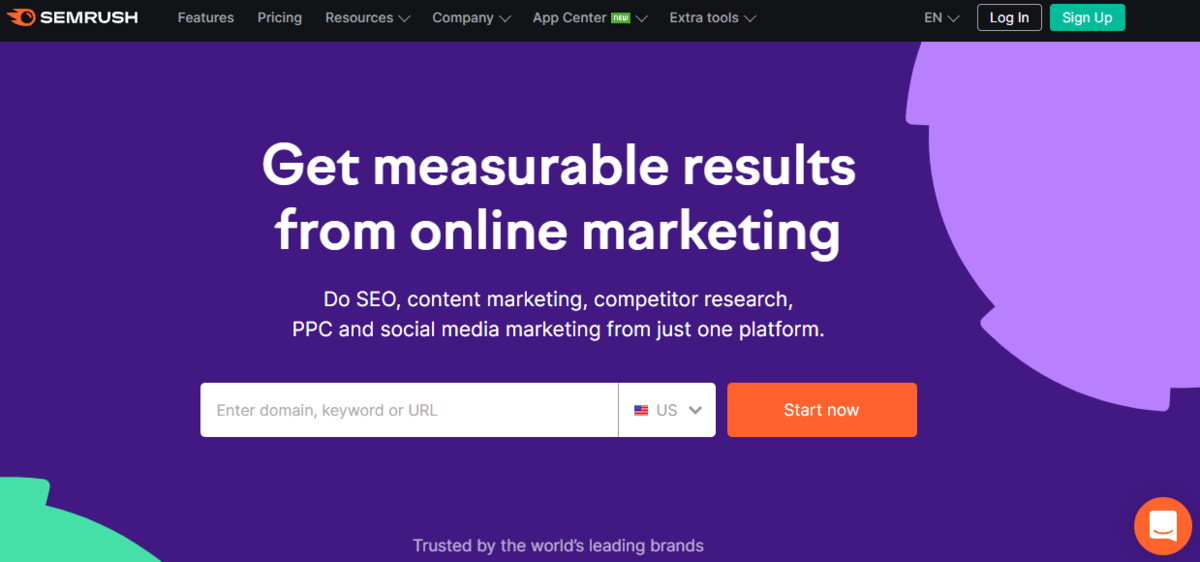 So, Semrush is mainly considered an SEO software platform, but this is not its only functionality. It has a UTM-builder, a link shortener for the customization of your post, editor for your images. You can run your technical SEO audits and track your SERP positions on a day-to-day- basis.
They have 14 international rewords; with this fact, all is pointed out, right? Check them out. Oh, you have the option of full access to all of their toolkits for seven days, and you can cancel any time.
6. Agorapulse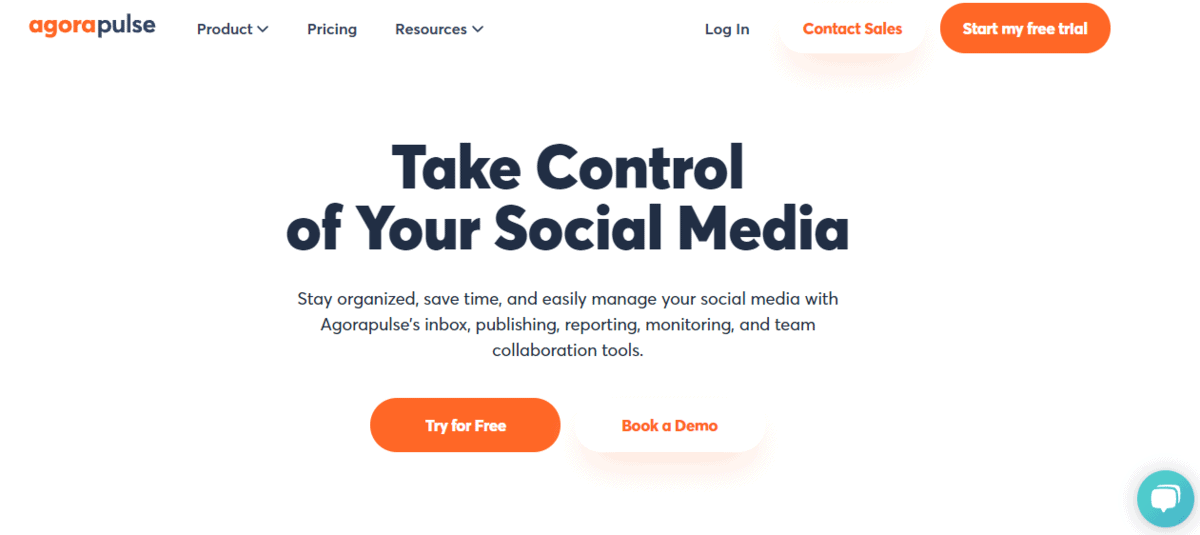 Agorapluse is the easiest way to stay organized and save time. With this tool, you can manage all of your social media by using their inbox.
However, you can even create and publish content and then review it with your team. And that is easily manageable with the team collaboration tools. On a day-to-day basis, over 31,000 media managers use this tool. Their pricing starts from $0, save up by buying their annual plan and get 20% off.
Conclusion
Using social management tools is how you grow your business.
By managing your social media, you can reach out and engage with thousands of people daily.
Because we care about you and don't want you to spend hours doing things manually, we gathered six social media tools that will benefit you.