Nowadays, SSL is widely used as the basis for the security of a website. SSL is a vital factor in every website's success since it does the necessary things to avoid hackers and unwanted visits.
Aside from that, it prevents any kind of viruses and other harmful software that may harm your online place. It is a shorter name for Secure Sockets Layer, and its only duty is to keep the connection secured between you and the website.
Read on if you want to #learn #more about #SSL and check out several amazing SSL #plugins we've listed for you.
Put another way; it prevents third parties and unknown systems from reading the personal and sensitive information shared during the process. It protects information such as private names, dates of births, credit card information, and other data that you don't want to share with everybody.
Having SSL protection is like having a good, anti-burglary door in your house that makes you feel more secure from unwanted visits.
How Does It Work?
When a website owner obtains an SSL Certificate, the whole website will go through rigorous tests and checkings. The certificate is frequently installed on the well-known 443 port, through which all network traffic passes.
SSL is nothing more than a set of virtual security keys exchanged between servers and end-users/clients who request to access a website hosted on the specified server.
It provides a key for encryption and a key for decryption – that's called Public Key Exchange. That is how a third person or computer cannot see the information shared during the access.
Today when every aspect of our life has been recorded online, when we do our shopping there, leaving our most sensitive information out there, it is essential to know to whom and what we are sending them.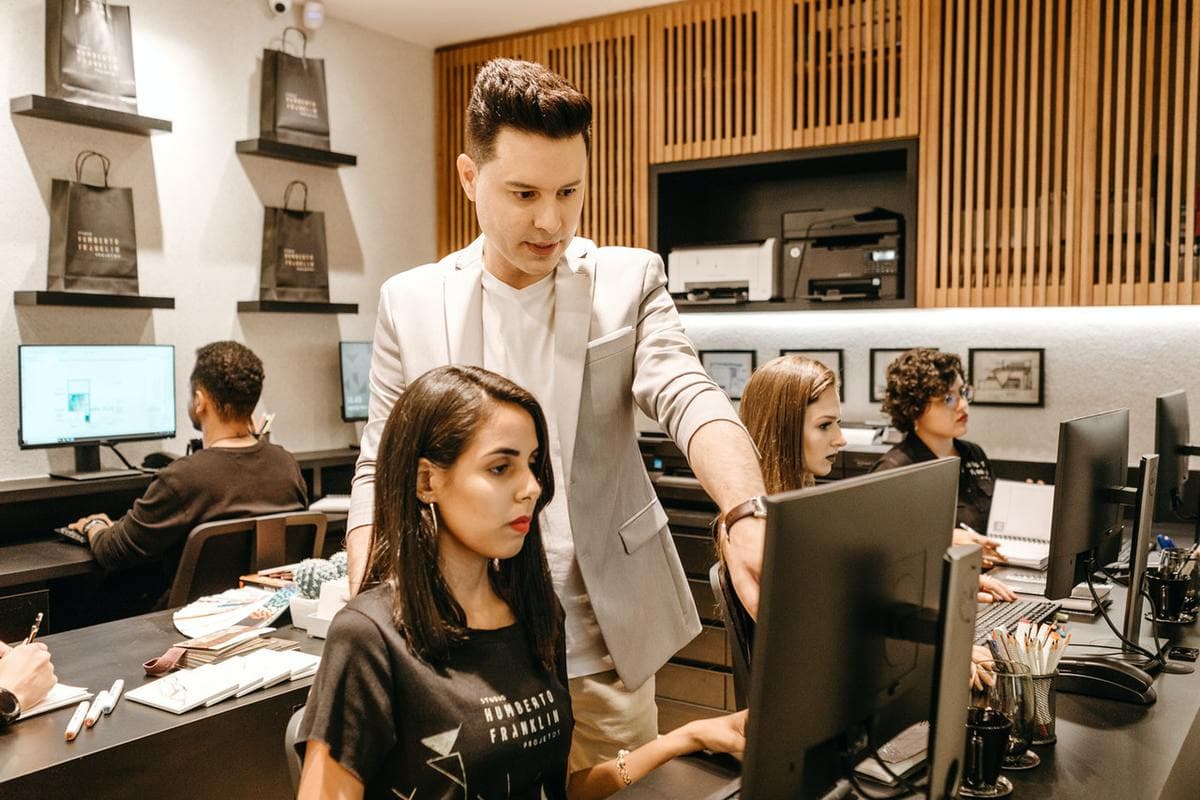 So, how can we tell which websites are protected by the SSL protocol? Simply put, if the website has a padlock icon, usually a green one, in the address bar and the 'https://' next to it, you are safe.
Website owners need to gain a digital SSL certificate that proves the connection is secure and encrypted. Third parties mainly issue these certificates, which confirm the website's security.
The relationship between the website and the server is secure, and the website's identity is also verified. Every organization that acquires sensitive information through its website needs to have this certificate. By sensitive information, we mean logins and passwords, personal pieces of information, legal documents, etc.
The SSL certificate is installed onto web servers, making browsing secure and transparent. When installed, every session on that website will be reliable as long as the certificate is valid (be sure you regularly extend your SSL license).
How that works is encrypting every data so the potential hackers or information hijackers cannot trespass this security barrier.
Now that we know what we can use SSL certificates for, we will show you the best SSL plugins on the market!
1. WP Force SSL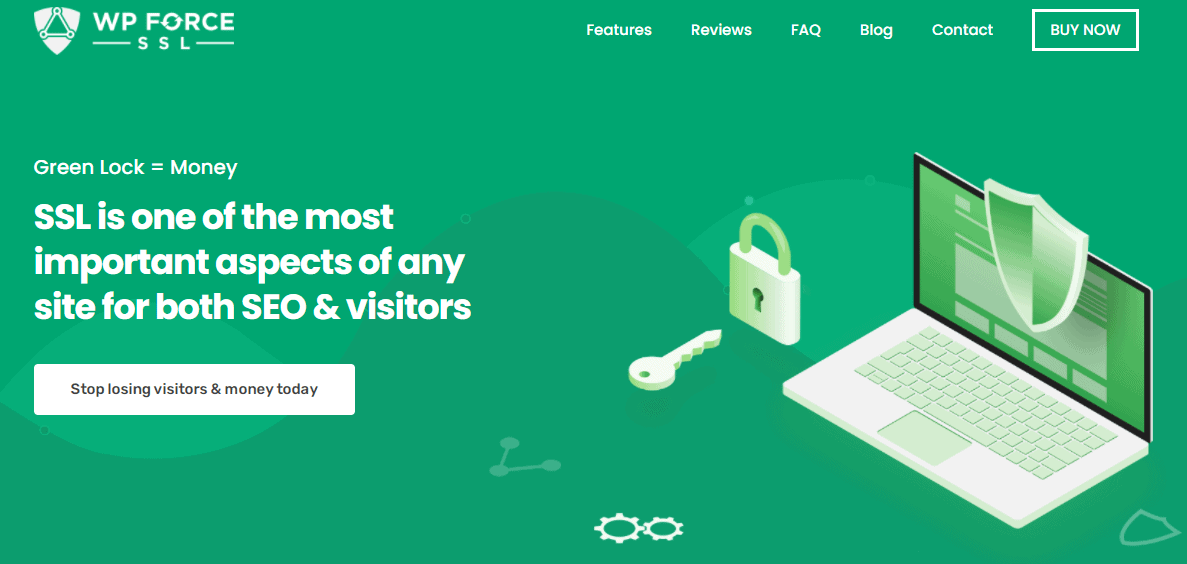 WP Force SSL is the software we recommend the most when it comes to managing SSL certificates, website security tracking, and so on! It is a highly modified and optimized plugin that won't slow down your page as everything happens in the admin dashboard. The front end of your page will be untouched, so you don't have to worry about fluidity.
When you purchase the plugin, you will automatically receive two emails with the purchase information and the receipt. The second one will have the details on accessing the dashboard, creating your license key, plugin link download, and more.
SSL Monitors

Aside from being the best SSL plugin on the internet, WP Force SSL is also very minimalistic and simple to use. When you launch the plugin, it will display the dashboard screen, including the necessary tabs. The first one is 'SSL monitors.'
What it does is it constantly watches and tracks your certificate license in real-time and via email informs you if something unfamiliar happened. It also warns you at the perfect time via email that your SSL license will expire.
That way, you don't need to memorize the date when you must extend it. Aside from these valuable features, it has options to see when it last checked the webpage, the certificate's expiry date, action buttons, and so on.
The next one is the 'SSL Certificate' tab, where all the information is stored. Here you can see the validity of the certificate, its activation date, and the expiration date. Every tab has its cool part and what is the best about this one is the 'Real-time SSL monitoring' toggle button.
This one is unique because when you enable it, the plugin will immediately notify you via email of any changes it detects. We already mentioned how cool and useful this plugin is.
Content Scanner

'Content scanner' is a specific tool that allows you to scan the whole website in search of any kind of errors through every page. The scanner can fix any mistakes found automatically or do it manually by yourself. If the option is turned on, the tool will resolve any issues
On the other hand, if you choose to turn off this option to the 'Settings' tab, the scanner will remain silent and work just when you want it.
This option is enabled by default because of the benefits it provides, which include reading and specifying the error, its short description, the location where the error was discovered, and the lengthy report.
2. Really Simple SSL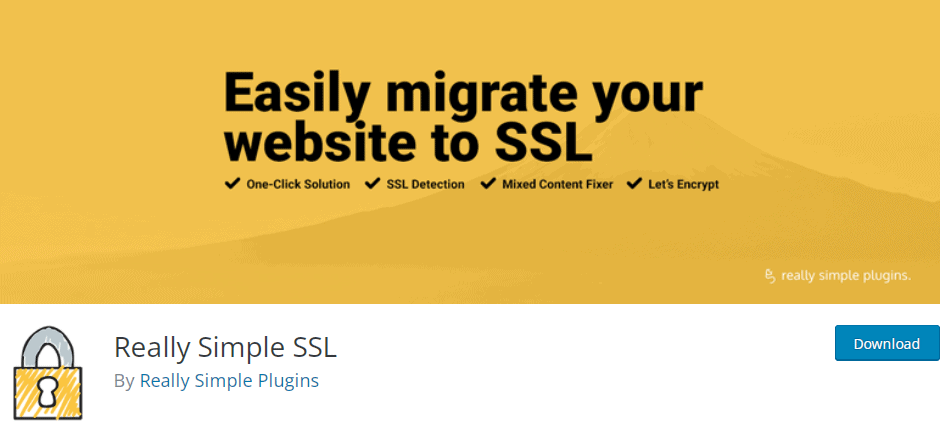 Really Simple SSL is indeed – really simple – to install and use as well! It all happens in just one click; all you have to do is find the plugin on your WordPress dashboard's plugin finder and install it. Now when installation is over, you need to activate it.
The plugin's dashboard will then appear, and that's it. You now have complete control over the SSL on your website! You'll see some options that must be configured on the dashboard, and that's all there is to it.
3. One Click SSL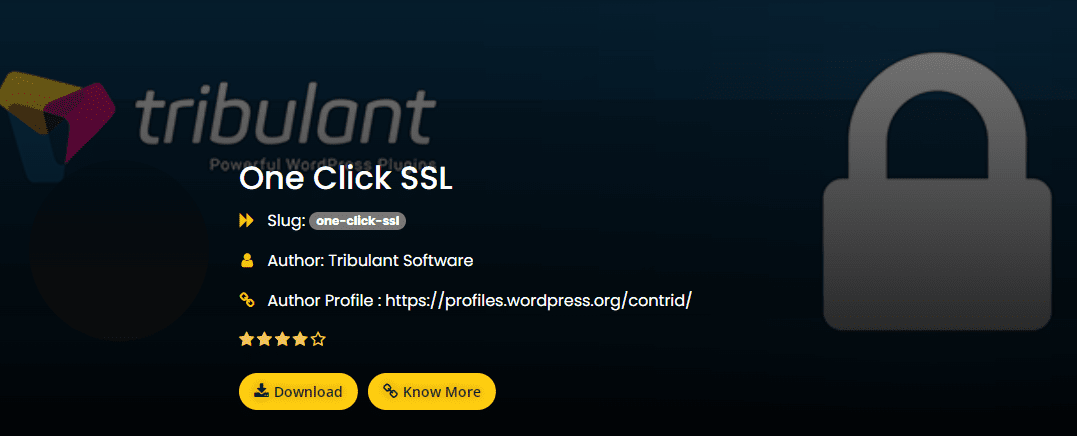 Another plugin that is easy to install and set up, the One Click SSL plugin will help you migrate all your HTTP URLs to more secure HTTPS. This one allows you to enable SSL with a single click (as the name suggests)! All you have to do is search for it in the WordPress plugin search bar, install it, and activate it.
After that, you will be redirected to a dashboard where the first step would be checking if your hosting is SSL supportive. If so, you can enable SSL, and that's all there is to it! There is an option in the plugin's settings to allow SSL on every single URL, as well as which parts of your website you want to switch from HTTP to HTTPS.
4. SSL Zen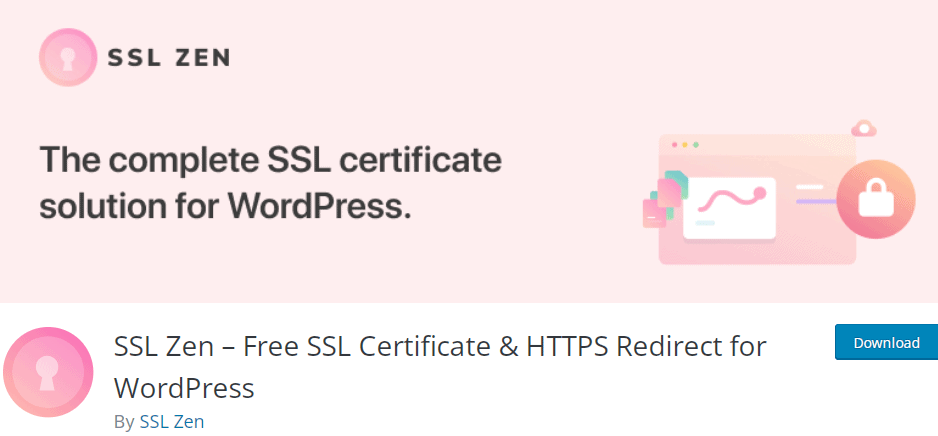 Zen is a mix of easy installation and manual data entry. However, it is one of the most accessible plugins of this kind on the web. After finding it on the WordPress market, you must provide an already obtained SSL Certificate, verify the domain, and install the plugin.
It comes with free and paid versions; however, the premium can widen your possibilities even more. With the free version, you can do the basics, such as moving your website from HTTP to HTTPS and moving the bunch of URLs to the new, more secure protocols.
On the other hand, the plugin will do every step for you with the premium one. We should mention that the paid version includes many additional cool features such as spam protection, a variety of protections from various types of attacks, and so on.
5. WC SSL Seal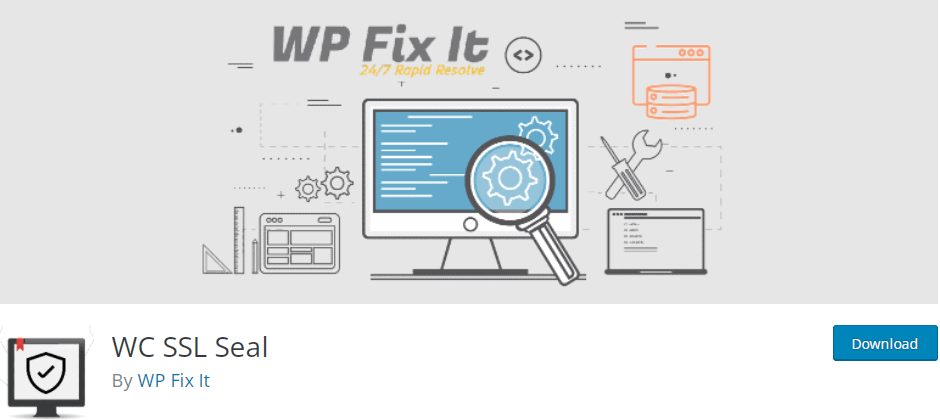 If your website traffic intends to sell goods, WC SSL Seal is the perfect fit for you since it is specially developed for WooCommerce stores. This plugin has a plethora of one-of-a-kind settings and options. When your clients and buyers see the green padlock icon next to the HTTPS word in their browsers, they will feel more secure.
Installation is effortless; simply go to plugins on your WordPress dashboard, then 'Add New', and under the 'Install Plugins' click on Upload, where you will upload the zip plugin file and, at the very end – activate the plugin!
6. Easy HTTPS Redirection (SSL)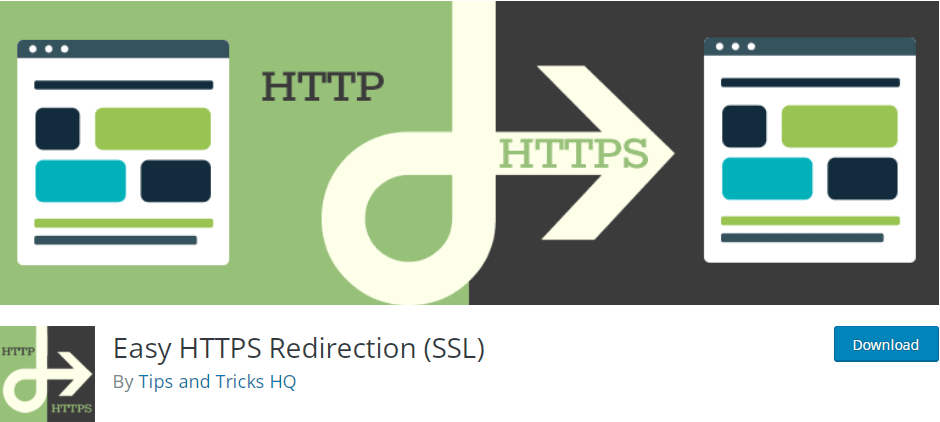 And the last plugin from our list is the Easy HTTPS Redirection (SSL). If you have purchased and ready an SSL Certificate, handling this one will be a piece of cake for you. It will be significant in redirecting all your pages and media to the more secure HTTPS protocol.
When someone tries to access your web page via the HTTP URL, it will automatically redirect them to the HTTPS protocol. Its goal is to force users to use the HTTPS protocol. Just like in the plugins above, with this one, you can choose whether you want your whole website to be on the HTTPS URL or just selected pages.
Conclusion
In this article, we have created a list of really great plugins for SSL certificate management but on top of our recommendation is indeed WP Force SSL which can match every need of yours.
Once again, before installation of any of this software, you should know that you first need to purchase an actual SSL Certificate before using the desired plugin to manage it.
You can gain it via your hosting provider, third-party (Let's Encrypt), or certificate authorities.
One wisdom for the very end – bypass the HTTP sites in the name of your online security.