The internet is a truly wild place. As the first piece of media that isn't regulated on a massive scale, the internet became a place of wonder and danger.
But everyday users don't see that and consider it a trustworthy oasis with no flaws. Users can feel safe while browsing due to the rigorous and extensive work that SSL and TLS protocols apply on every website.
In turn, this gives secure websites a boost in popularity as websites deemed unsafe or even worse dangerous are actively shunned and lowered on the search engine priority lists.
If you seek some #privacy #tools for protecting your data, then take a look at #this #article.
Security and privacy on the internet have always been important; after all, everyone is concerned about their safety. But since the early 2010s, such topics have become mainstream, and their importance gained popularity with the public.
So, if you're looking for ways to improve the security of your website and protect your data, look no further because we've compiled a list of some of the best protection tools on the market just for you.
1. WP LoginLockDown
When it comes to website security, one of the most critical aspects is protecting your login page. This is where WP Login LockDown comes in, offering an essential layer of security to prevent unauthorized access to your WordPress site.
WP Login LockDown limits the number of login attempts from a single IP address. This feature protects your site from brute force attacks, where hackers use automated tools to guess your login credentials. With WP Login LockDown, you can set a limit for the number of login attempts allowed before the system locks the user out. This feature ensures that only authorized users can access your site.
Another feature of WP Login LockDown is the ability to log failed login attempts. This feature allows you to keep track of any suspicious login activity, giving you an insight into possible security threats. The log records the IP address, username, and time of the failed login attempts.
WP Login LockDown also provides you with the option to whitelist trusted IP addresses. This feature ensures that you and your team members can still access the site even if you exceed the maximum number of login attempts.
Furthermore, WP Login LockDown is easy to install and configure, making it a great option for website owners with minimal technical knowledge.
2. WP Force SSL
When it comes to website security tools, one must accept a varying degree of impact between them. Some may have a significant effect on your safety, whereas others may be optional layers for specific tasks. However, no tool is better than those that provide SSL/TLS certificates.
One such tool is WP Force SSL; it provides you with all the necessary tools you might need to obtain your SSL certificate. Frequently to get it, you may need multiple different plugins that bloat up your website.
But with WP Force SSL, you can have all the requirements in one package while reducing bloat to zero. A proper content scanner is another crucial step in securing your website.
A content scanner can scan the entirety of your website to avoid mixed content, which can be a security risk. And the content scanner that WP Force SSL provides can examine your website in a matter of minutes. Also, it gives a thorough report on where you need to improve your security.
WP Force SSL includes an active SSL monitoring feature that alerts you when errors occur to ensure that your certificate does not expire. After all, keeping your website safe and secure is a never-ending process requiring time and effort. So make sure you use the best tool possible to ease your way through it.
Also, it is vital to mention that this plugin offers PRO and FREE versions.
3. Coming Soon & Maintenance Mode
Coming Soon & Maintenance Mode may seem like an odd one out when considering the specter of online security. The reality of online publishing and maintaining a website is that problems will arise at some point or another.
So to make sure that your visitors or customers don't accidentally interact with contaminated parts of your website. You can keep them and yourself safe by using Coming Soon and Maintenance Mode.
This tool can also keep your visitors engaged while dealing with problems, which can be helpful in the worst-case scenario. With it, you can quickly and easily create web pages that can represent your front page, all the while you're handling back-end issues to ensure online security for your website.
Lastly, same as the previous plugin, Coming Soon and  Maintenance  Mode offers you PRO and the FREE version.
4. CookieYes
Website owners aren't the only people who took notice of the growing importance of internet privacy. International governments have taken increasingly restrictive steps to ensure a safe and secure browsing experience for their citizenry. And to make sure your website can quickly adapt to those regulations, use CookieYes.
CookieYes offers GDPR and CCPA notices that you can embed in your website. Visitors from the EU or California will easily access your websites this way. With it, you can properly regulate all of your tracking and advertising, and you won't have to worry about the legality of your website's marketing processes.
5. Antispam Bee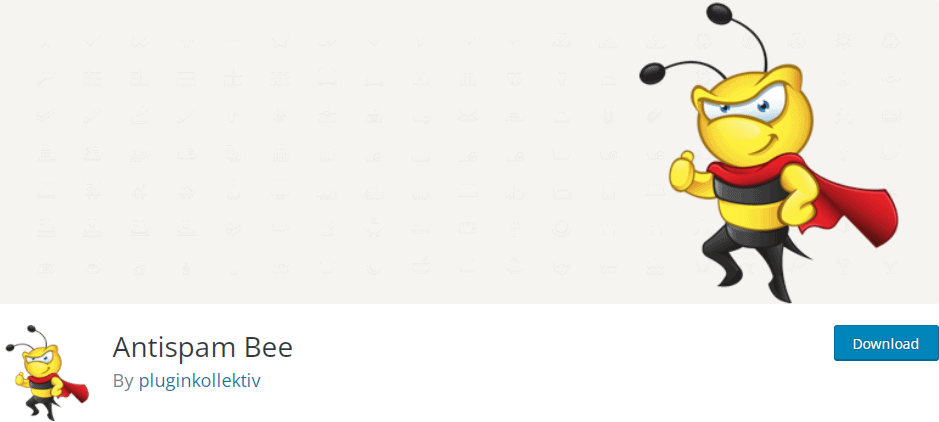 One of the greatest dangers to a website's frontend is an unregulated comment section. Comments sections can significantly impact your websites as they boost user engagement and customer interaction. But if left unregulated, it may fall into the hands of spammers, trolls, and unwanted advertisers.
Antispam Bee is here to combat such problems. You can block, moderate, and regulate all comments you receive on your website with it. That way, you ensure that the website won't get flooded with unnecessary content that hinders your growth and slows your website down.
6. Force Login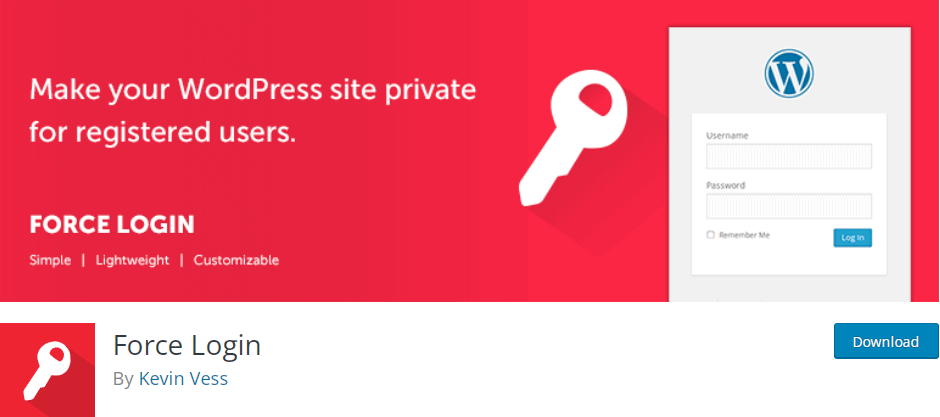 The best way to ensure that trustworthy individuals can only access your website is to make each visitor log into your website. That's precisely what Force Login does, as it puts your website under strict regulation that only privileged individuals may enjoy.
While this security method is quite strict, it is ideal for people who do not want to expose their content to a wider audience. Another helpful feature of this option is that the login may provide you with secure beta testers, allowing you to perfect the website before releasing it to the general public.
Conclusion
Building a website takes care and attention, and while new developers frequently focus on making it look beautiful, they miss out on crucial steps that ensure its functionality.
One of these features is the website's security, which can be severely detrimental if left unattended.
And while you can add some plugins after the fact, there must be a strong baseline for protecting your website. This is why WP Force SSL is perfect for website security, as it's a lightweight tool that covers all of your needs without a complex learning curve.