E-commerce has seen a significant boom in the last year since virtually no one could leave their house and shop at an old-fashioned brick-and-mortar store. While online shopping has been on the rise for years, it nearly exploded in 2020. If there was ever a proper time to run an online store, it's now.
Make sure that you always choose the best #WooCommerce #plugins for your store that will make your #job much easier and #safer for your customers.
But, to do that, you'll need the proper tools and plugins. It doesn't matter what you're selling if the store is buggy or the checkout doesn't work right. So, sit tight and read all about the best WooCommerce plugins that'll help you run your store smoothly.
WooCommerce Table Rate Shipping

WooCommerce Table Rate Shipping is a WooCommerce plugin packed with all kinds of valuable features. It's the kind of plugin you didn't know you needed until you got it.
You can create unique shipping method names and create advanced shipping rules based on weight or item count. And you can even force using shipping methods, etc. It's pretty much the only shipping plugin you'll ever need.
Having shipping in order is any shop's number one priority, as there isn't much anyone can do without it. If there's a problem with the shipment, don't anticipate a repeat customer. That is why plugins like this are so important, and this one contains everything.
Notable features:
An unlimited number of shipping zones and rates
The option of adding a handling fee to each order
Including as many methods as you want
Create shipping rules that apply to logged-in users only
Setting up shipping by country, zip code, etc
Change the shipping method labels and hiding methods
This plugin also comes with excellent and friendly assistance if you ever have a problem. Also, it's relatively inexpensive when compared to other plugins of this type. The annual fee starts at $79 per year.
WooCommerce Order Export

WooCommerce Order Export can send automated exports to your inbox. Exporting your data is typically complex, and to be honest, relatively a pain. That's why this tool is a lifesaver and can make what is usually a time-consuming ordeal quite simple.
Also, this is an absolute gem for dropshippers as this feature seems complicated to come by. It also allows you to reorder the columns per your own needs and monthly set up multiple automatic reports.
Notable Features:
Export data in CSV format
Exporting new orders only
Plenty of filters – Get only the data you need
Quickly and easily import settings from other WooCommerce stores
Exporting no longer has to be tiresome when it comes to data, as this plugin has everything you need. Remain unconvinced? WooCommerce Order Export has a 7-day no-questions-asked refund policy. Don't like it, get your money back.
Direct Checkout for WooCommerce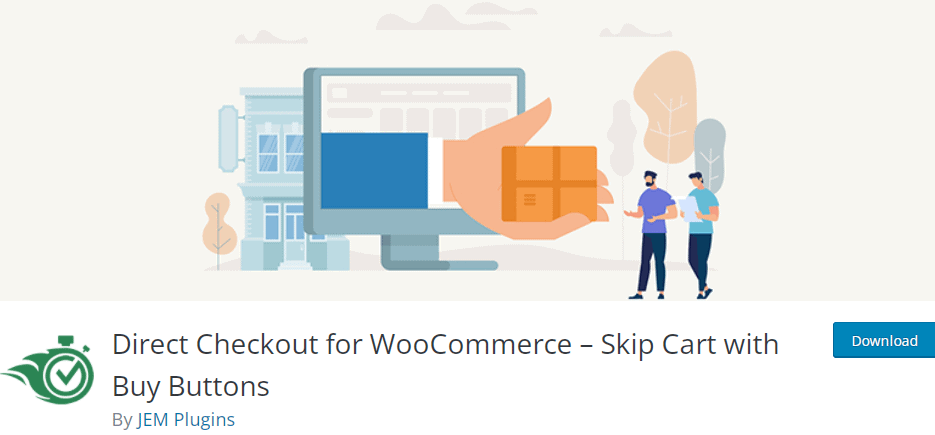 After two premium plugins, it would only be fair to recommend a free one as well. Introducing Direct Checkout for WooCommerce, a plugin that allows you to skip the cart and send your customer directly to checkout. In addition to just that, this plugin also comes with Buy Buttons.
These can be placed anywhere on your site. So, when a customer clicks the button, the item is automatically added to the cart, and the user is sent directly to checkout – skipping the cart. You can also customize each product's buttons and place them on your blog posts, widgets, and other places.
If you're a beginner in eCommerce, you might be wondering what this is good for? Well, skipping the cart adds extra friction to the buying process. Also, since most potential purchases get abandoned at the cart, skipping it could aid you in boosting sales and making your site more efficient.
Direct Checkout for WooCommerce allows you to do just that and completely free of charge.
YITH WooCommerce Wishlist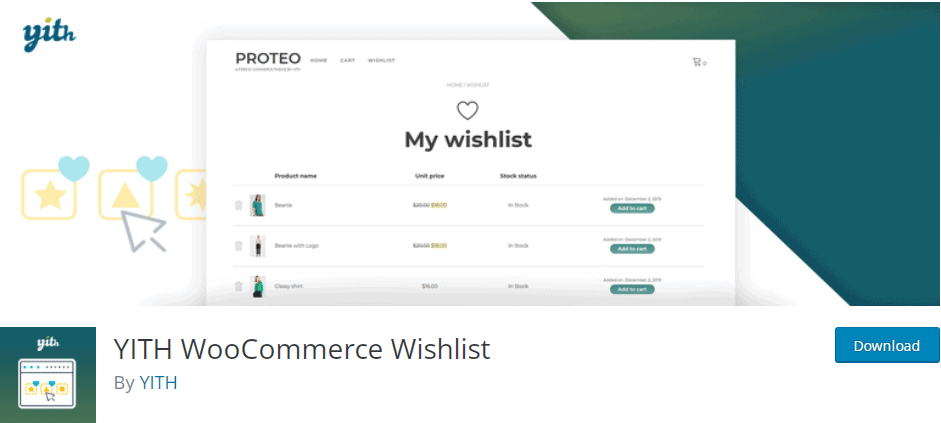 YITH WooCommerce Wishlist is your basic "favorites" plugin. We are sure that you've seen these around before—the most notable brands sport this feature. If you're unsure about a product, you "heart it," and that way, you will save it as a favorite on your profile.
However, this might not be suitable for every store, but it is good to provide customers with the option of saving an item for later. Often, a customer wishes to purchase more things at once to avoid higher shipping rates, but if one of them is out of stock, they won't go through with the purchase.
Allowing them to create a wishlist will remind them of what they want to get and are more likely to purchase again in the future. The wishlist formatting is highly customizable, and customers with accounts on your page can share their wishlists on social media for holidays or birthdays.
WooCommerce Multilingual
Most stores get a lot of traffic from non-English speaking countries. And while it is true that English is probably the best choice as a default language, translating is always a bonus.WooCommerce Multilingual can give your customers multiple language choices.
You can easily translate products and maintain the language consistently during the checkout process with this plugin. Too many of us have attempted to place an online order to discover that the checkout page is only available in Japanese. Well, no more. Use this plugin and cater to visitors from part of the world – cast the net as wide as possible.
WooCommerce Product Reviews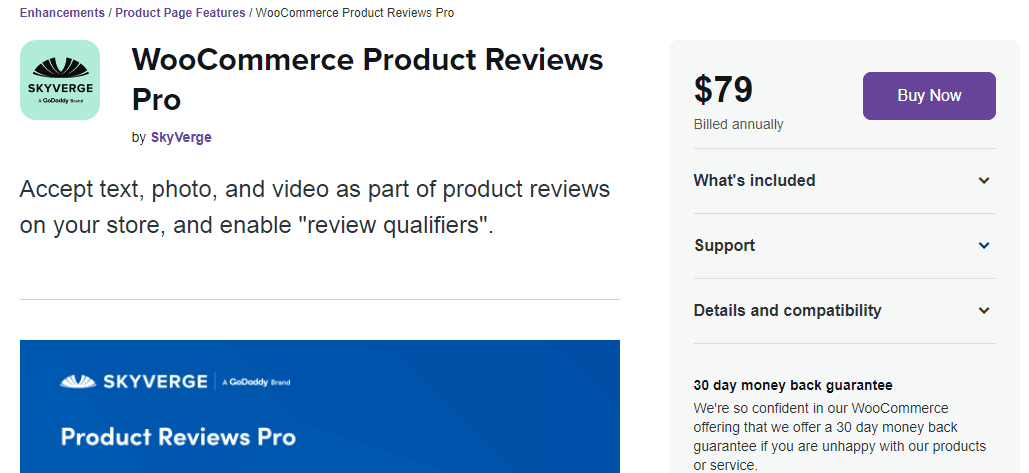 Customers trust each other way more than they trust you. It's a harsh truth every online retailer has to accept. That's why it's essential to create a space where they can leave reviews and find out more about your products. WooCommerce Product Review PRO will allow your users to leave a review in text, picture, or video form.
To make navigation easier, customers can also filter through the reviews and only see ones with images. Or they are, for instance, negative. Also, this is a great help for when your store gains some traction as there can be too many to go through manually, and visitors will be able to find what they want much faster.
Considering that over 70% of people look at reviews before purchasing, a plugin like this is simply a must-have.
Final Thoughts
Running an e-store can be made simple by utilizing the right tools. Don't be lost in the dark when there's many information available, some of it even for free.
Always be diligent about the inner workings of your shop if you want to be successful. It's the most crucial factor.
Furthermore, this is why the first two plugins we recommended are both technical. This is the foundation of your store. Everything else is secondary. Hopefully, you'll find helpful some of the plugins we recommended today, and your job as a small business owner will become at least a tad bit less stressful.