With a large number of built-in connectors, extensive reporting and analytics tools, and a relatively affordable subscription price, Zoho CRM has established itself as a one-size-fits-all solution. Users may easily examine the information on each client because all customer accounts are kept in one location. The software's objective is to assist sales staff in interacting auditory with clients and boosting sales. Every type of business may benefit from sales and lead management tools, and you can always stay in touch with leads and prospects thanks to the interaction features (online chat, VoIP, email, and social networks).
In summary, Zoho is a multi-channel CRM that is well-balanced and can assist you in managing your sales and developing an effective marketing plan. However, despite all of its benefits, this system's complexity may deter some businesses from using it. Here is a list of Zoho alternatives for 2023 if it doesn't meet your needs or expectations. They can offer you a fresh CRM experience in addition to a somewhat different feature set.
Here is a list of #Zoho alternatives for 2023 if it doesn't meet your needs or expectations
1. Billdu
This tool covers only one of the many features offered by Zoho, but it's absolutely the best in the business. Billdu was created exclusively with freelancers and small businesses in mind, and it makes professional invoicing appear simple. Invoicing is changed from being a bother to a quick, easy, and even pleasant procedure that will amaze clients.
Users laud its user-friendly design, and it offers many functions that go far beyond simple invoicing. The platform includes integrated sales and communication capabilities for a smooth user experience. Make reservations, give estimates, or even sell goods online using a straightforward store. However, you may make your process as straightforward as you need it to be because you don't have to add new features until you actually need them.
2. Insightly
Small organizations can halt their quest for a CRM at Insightly if they want to comprehend their customers, employees, and suppliers. In addition to pulling information from their social media sites or even business cards to complete their profiles, the system provides you a 360-degree picture of your contacts and discussions with them. Deal closure has gotten significantly simpler thanks to the automated allocation of leads to the most qualified managers.
Project milestones, automatic alerts, appointment scheduling, file sharing, and many more features are included in the task and project management capabilities. Your sales teams' tasks may be created and assigned, and you can monitor their progress as they complete them.
3. Hootsuite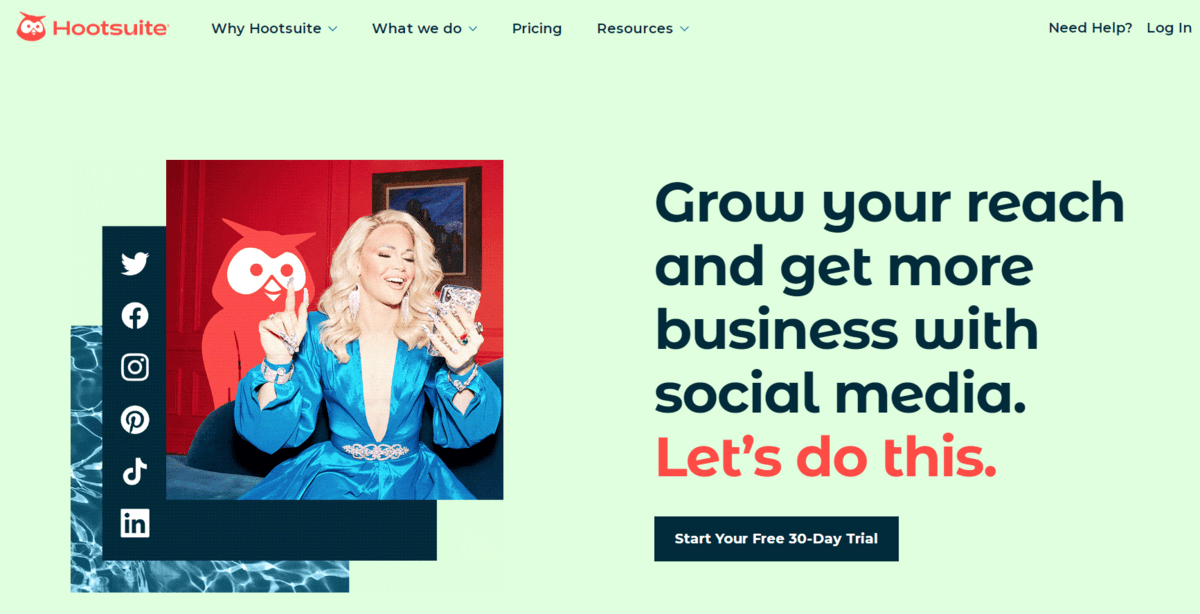 One of the most popular social media management tools everyone has undoubtedly already heard of is Hootsuite. It enables you to work on virtually every social network you can imagine, including Facebook, Pinterest, and YouTube. This software is a useful tool for boosting your internet presence because it also lets you collaborate with others.
Hootsuite is more than just a tool for scheduling posts. Additionally, it includes excellent analytics tools that may be used to enhance your content. It checks off a lot of the prerequisites needed to support you as you expand your startup or business. Hootsuite has a lot of features that may take some practice to master.
4. Agile CRM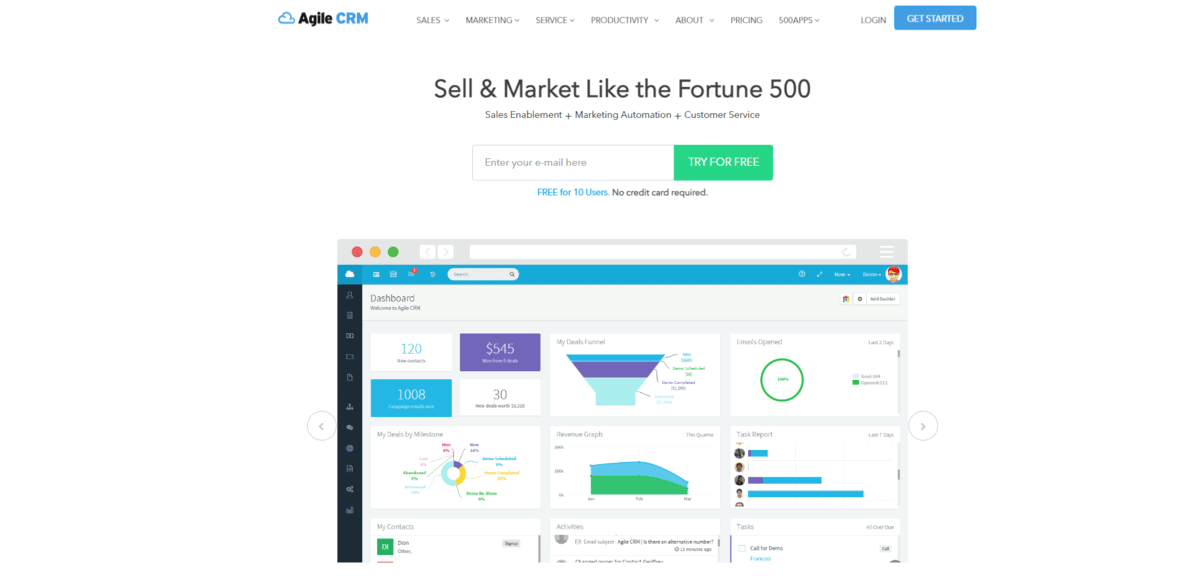 With Agile CRM as one of the Zoho alternatives, you can increase efficiency by converting leads into clients and increasing the rate at which deals are closed. It is intended to hasten the sales process, improve your marketing, and enable the organization to generate more revenue. The system's features include real-time notifications, tracking capabilities, project and contact management tools, automated processes, and online forms, among others.
You can obtain a comprehensive picture of everyone's activity, see project statuses, provide assignments to your supervisors, and make remarks. The updated information in client profiles gives your teams the tools they need to develop the best strategy for each customer based on their preferences. You may also check the date and subject of the most recent exchange.
5. DrumUp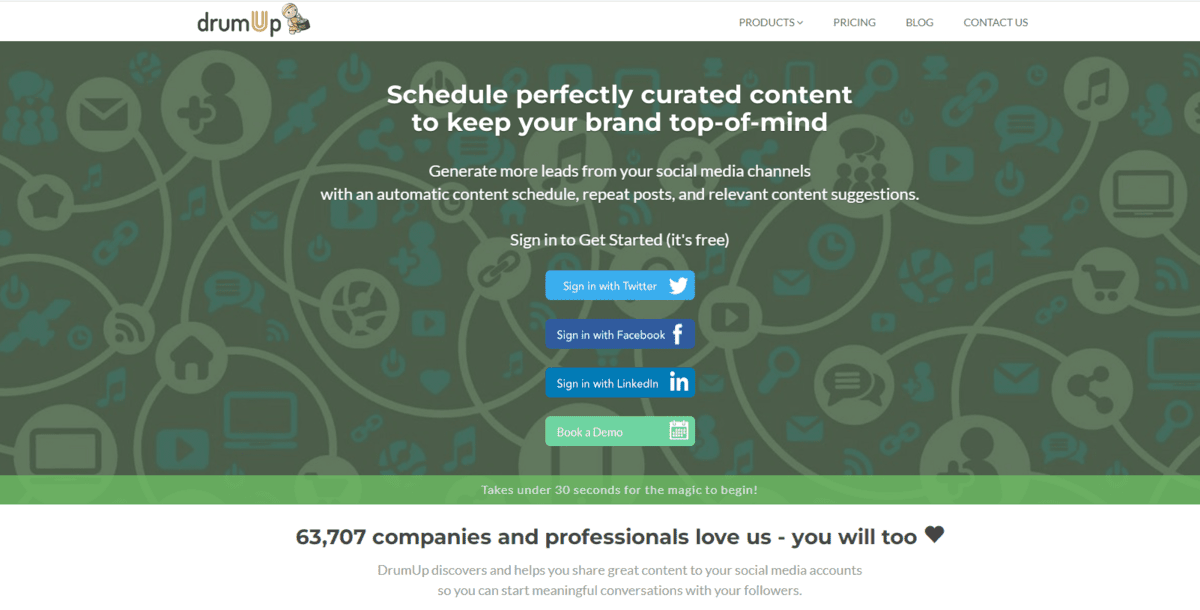 DrumUp is a tool that will assist you in managing your social media postings as well as in producing the greatest content possible. Only three social media platforms—Facebook, Twitter, and LinkedIn—can you connect with, though.
You may still collaborate with your group and link different accounts. For those who handle many reports on the same social network, this makes the platform ideal. In comparison to other platforms, the pricing are reduced.
After your two-week free trial period has ended, DrumUp does provide a free plan option. This is a terrific choice for those who are evaluating platforms in an effort to locate the ideal social media manager. Depending on the package you choose, it offers a wide range of features.
Final Thoughts
We hope that the list of Zoho alternatives above is useful to you. Please let us know if you believe we've overlooked a crucial Zoho option in the comments section below. And if you wat to know more about similar topics check out other articles on our blog.