If you don't know what SaaS applications are or want to know more about them and explore their options, you are in the place. So, let's start with the basics first.
SaaS (Software as a Service) is a way of delivering applications over the Internet as a service.
Usually, you would install #software and maintain it, but when it comes to #SaaS applications, you can simply access them over the Internet, which is so much simpler.
SaaS apps work on a multi-tenant model, which means that multiple customers share a common code base and infrastructure. The provisioning of them with the services is automated, and the apps can be easily customized to fit your business processes.
Furthermore, SaaS apps are subscription-based, meaning you can stop using them whenever you want. Pricing varies from provider to provider and is based on the number of features. There are fixed pricing plans and ones that charge a per-user fee.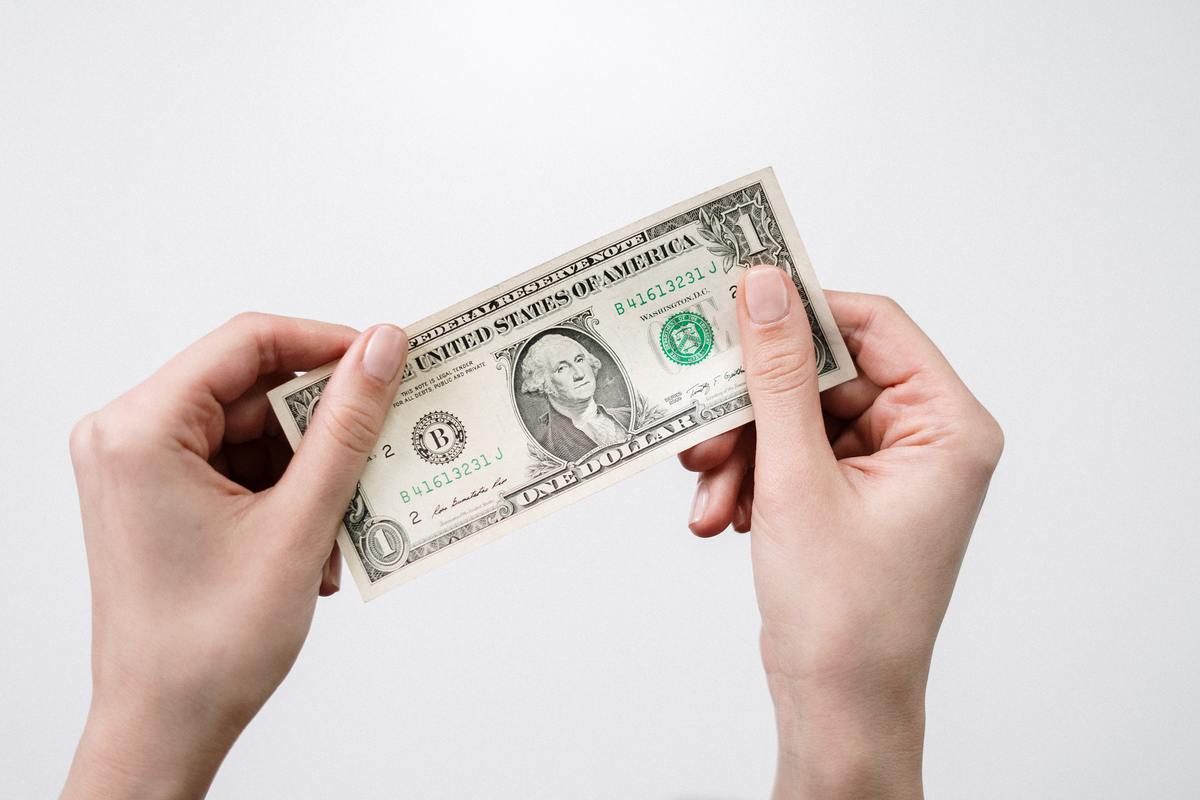 There are many great things and benefits attributed to SaaS applications. They offer constant accessibility; they can run on Internet browsers no matter what operating system you are using, and they eliminate all initial costs.
Another great thing is that upgrades are made automatically and do not affect the users' business operations. They are able to grow alongside your business, are flexible, and provide you with lots of data and analytics on business performance.
So, it comes as no surprise that SaaS applications are gaining more and more popularity. With them, you don't have to go through the trouble of installing and managing software, and they are easily accessible to small and large businesses. Not only are they affordable and easy to use, but they also take over the manual work, thus minimizing room for error.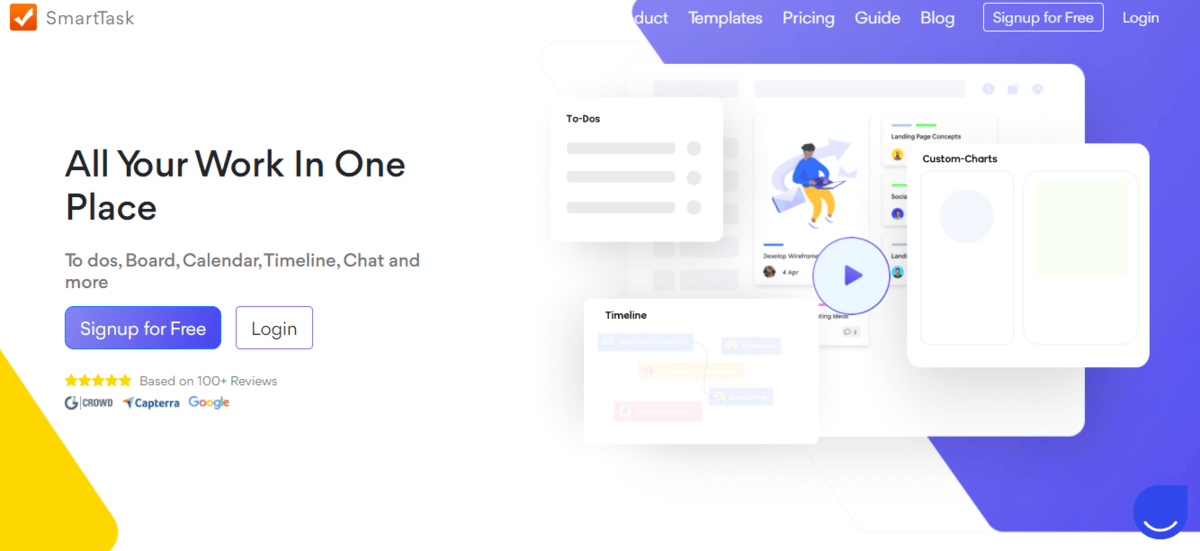 SmartTask is a tool that will help you with all of the things that are essential when running a business; those things are project management, task tracking, and CRM. Along with that, internal communication, scheduling, and work management are all important to a business. That is why SmartTask has what it takes to streamline your workflow and keep everything in check.
When it comes to task management, you get all of the options necessary to keep track of who is doing what and by when it is supposed to be done. You can track progress and get immediate notifications for comments and updates.
Customize tasks however you want to make them more visually appealing and invite guest users to collaborate on projects. Project milestones allow you to keep track of any big progress as well as order action which needs to be done in order to meet those milestones.
To keep an eye on every sale, track the sales pipeline, get sales predictions and manage customer interaction.
You can sync all of your work to have it on multiple devices, track custom fields and make custom charts. If you need something to be done within a certain time frame, you can log time for individual tasks and projects as well as use tags and project templates.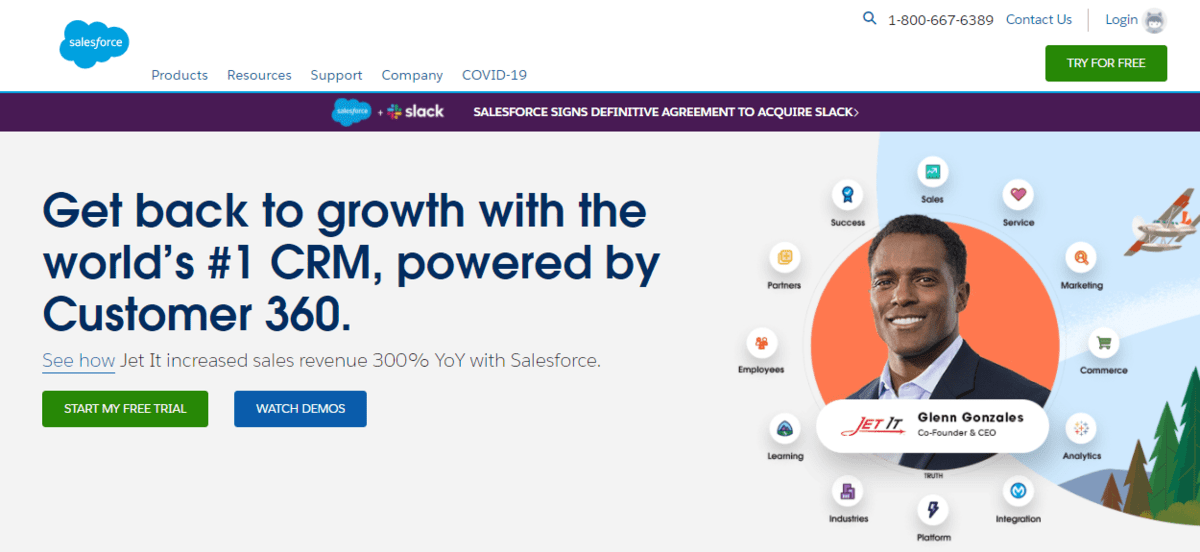 Salesforce is an integrated CRM platform that works hard to bring your company and customers together. It unites different aspects of your business, such as marketing, sales, service, and commerce, to gather data and feedback to make sure you and your team can create connections with customers.
Salesforce puts the customer first in marketing and offers AI-powered interaction in ads, email, social media, and more. You gain real-time insights and actionable analytics to optimize performance. You can get to know your customers through relevant messaging by connecting all of your data.
Watch your sales increase with powerful data and smarter predictions. Get a faster return on investment and learn how to increase rep productivity and grow revenue through intelligent data-driven selling.
You want to have a good relationship with your customers; that's why you have to attract and engage customers on their favorite channels. With Salesforce, you can recognize what your customers want and evolve with it. You can connect the shopping experience to marketing, sales, and service, as well as build personalized campaigns.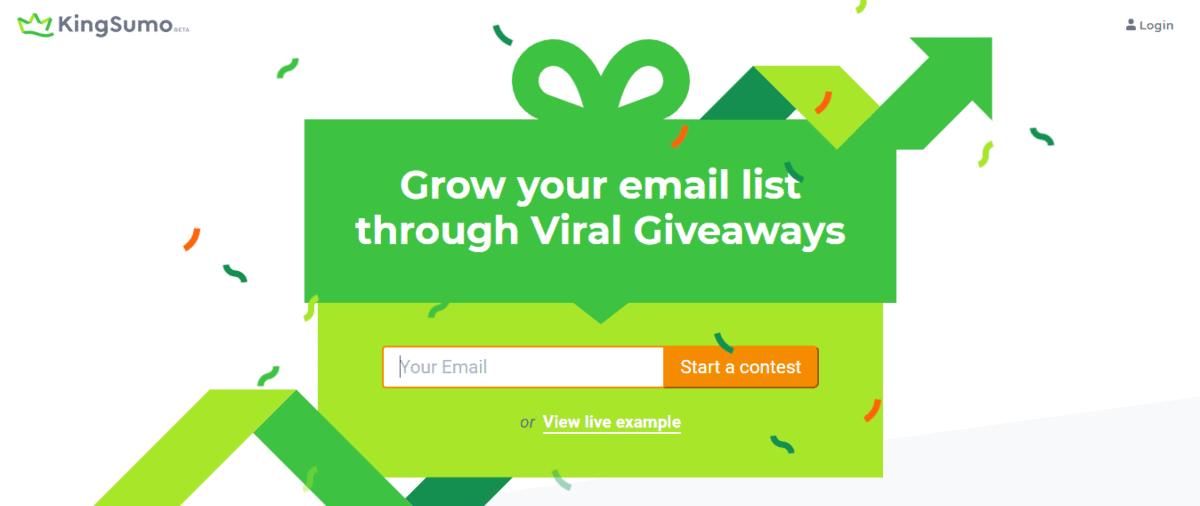 KingSumo is the tool you want to have if you are planning to do viral giveaways, which will grow your email subscriber list, have prospects take additional actions, and, most importantly, give you a fresh and bigger audience.
It's super easy to get started, there is a simple editor, and everything you have to do is write something quick about the giveaway and choose how many winners you want to have. Also, there are absolutely no restrictions on what you can give away; it might be a physical product, PDF, virtual good, or a bunch of smaller prizes.
Your audience that enters the giveaway can also do some extra steps, such as share the giveaway on their social media accounts, visit your website or follow you on social media. That way, they are basically sharing your work with everybody else. If your audience is a small one, you can however buy followers for Twitter for a better user engagement.
You can program your giveaway to give bonus entries every time someone does an additional action.
To ensure you get what you want from your giveaway, you can embed a widget or the full giveaway anywhere on your site, send emails during the giveaway, have mid-giveaways, and a final 24-hour reminder to encourage more sharing.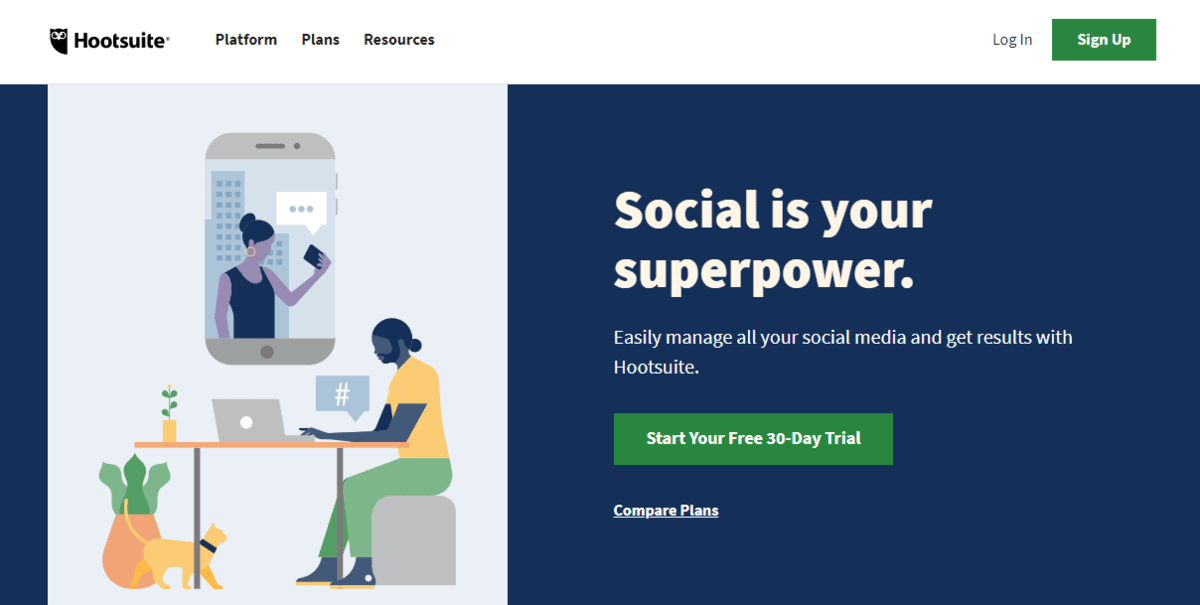 Since we are living in the age of social media, it would be a shame if your business was not on there. I am going to assume you are on social media and need a tool that will allow you to easily manage all your social media and get great results. You can also contact a social media aggregator platform to create your shoppable Instagram.
With Hootsuite, you can schedule and publish content to the right channels at the right time, track how effective your posts are, and improve the content.
To make planning incredibly easy, there is a calendar where you can view and manage everything. Automatically schedule posts to appear in your calendar and create beautiful and engaging content.
Being connected with the audience is a big part of the game. You can engage with the audience on both public and private social channels, monitor activity, and improve response quality with a shared library full of content and assets.
When you are working in a team, it's important that every member has a role. You can align and secure social organization with smart team management, assign tasks to a specific team or region and provide training and certification.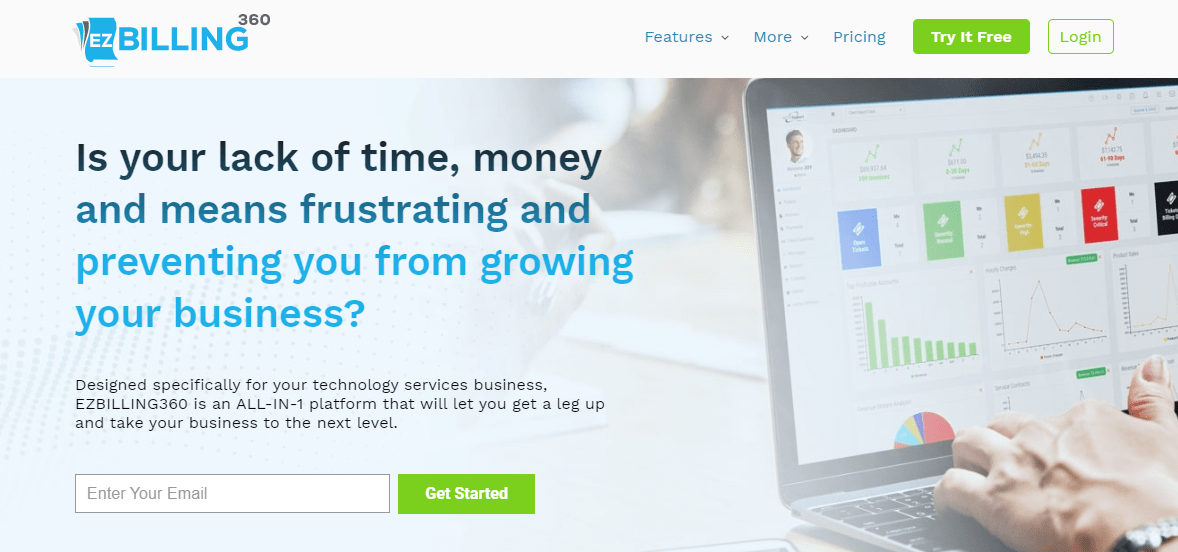 When you have a business that is doing well, and you have your new clients and your regulars, the next thing you have to do is get paid for your work. It can be tough when you have to do it all by yourself, track hours, calculate totals and create invoices. Everything that I just mentioned, EZBILLING360 can do for you.
With it, you can send out an invoice instantly using one of the 8 templates or set up monthly invoices that will be billed automatically. There is also a notification system that will tell you when the clients have opened the invoices; that way, there are no misunderstandings.
From the dashboard, you can track sales, accounts, expenses, revenue streams, spot sales opportunities, and get insights into your business. The dashboard can be customized to your liking to let you see where you are, what you need to do, and what needs more attention.
A handy feature is the one for inputting your hours or letting the time tracker keep tabs. The ticketing system will monitor your communication and issues, as well as how much time it took you to complete a certain task. You can even see your client's complete history and allow them to manage and pay accounts themselves.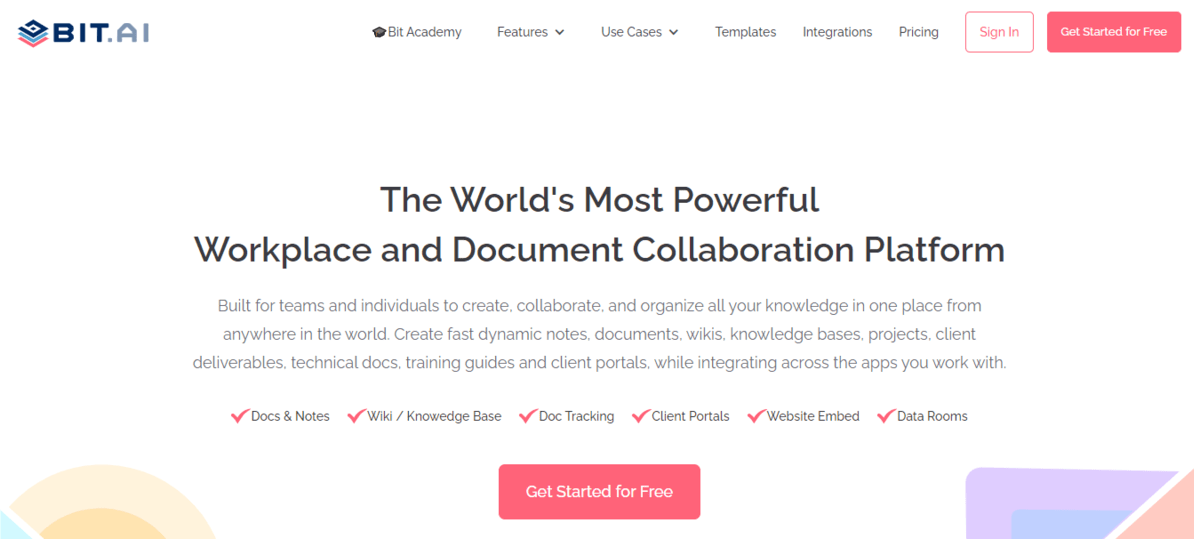 I am sure you have a lot of documents that you have to take care of and keep your eye on. It can be difficult to manage everything without help. Bit.ai is a workspace and document collaboration platform which will organize all your knowledge in one place. With it, you can create dynamic notes, documents, wikis, guides, and more.
All of your work will be organized in one place, and you can collaborate in real-time with your team, clients, partners, or students.
You have a template gallery at your disposal as well as a smart editor to edit any text you want and choose the color and design of the theme. You can also create different workspaces for different projects, clients and themes, share and store knowledge, get notifications, allow guest access, and more.
It's also great that you can create live interactive documents which can include different links, media, videos, and more.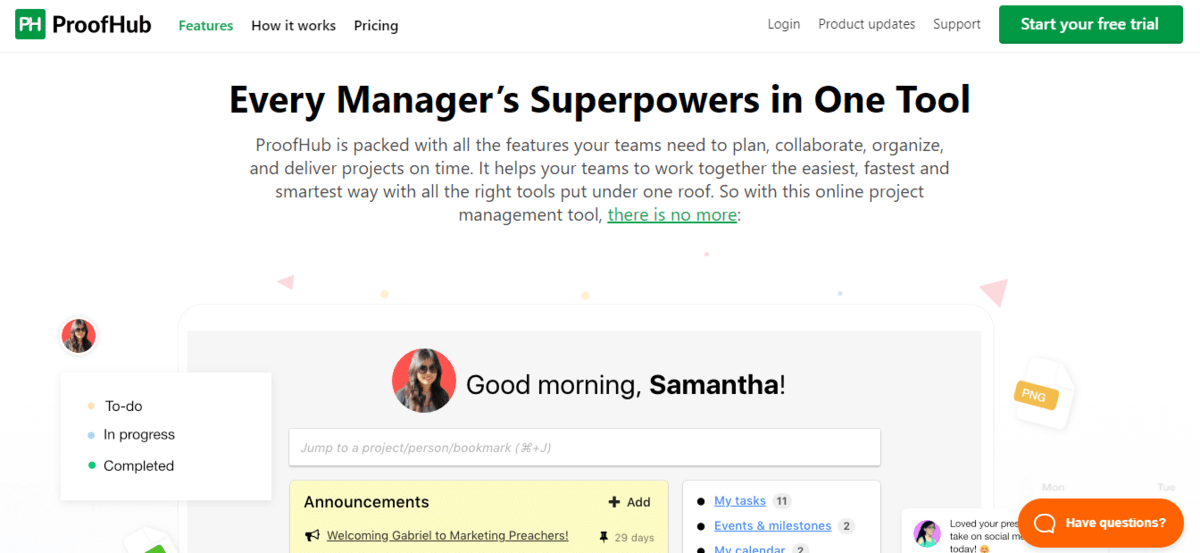 ProofHub is another great project management platform that has all you need for planning, collaborating, organizing, and delivering projects on time.
You can create discussion topics and share ideas, files and documents without boring email threads. You can also add comments, mention people and bring your team together in one place.
All important tasks are visible and in one place; plus, you can create personal tasks or assign people to certain projects. You can also break projects up into pieces, add labels, set start and due dates, set time estimates and attach files.
To make sure you never miss a deadline again, in the calendar, you can keep all your events, tasks, and milestones. Set up automatic reminders for events and milestones and see all calendar data across all projects.
All of your files are kept in one place, and you can even keep multiple versions of the same file. Finally, you can define custom roles, assign certain members to certain projects, as well as send direct messages and get quick replies.
HubSpot is a platform designed to make you grow, build your email subscriber list, collect leads and attract visitors. You can create content specifically for the audience you want to reach, and it will be fully optimized for search engines.
Build multi-channel inbound marketing campaigns and start targeting users by knowing exactly which ads you need to convert them.
You can create beautiful landing pages and forms that will match your website, look great on any device, convert visitors into leads, as well as collect valuable lead intelligence.
HubSpot allows you to automate your workflows to scale your growth and not spend time on tasks that can be automated. You can segment your leads based on their contact information and build marketing personas for custom persona-based reports and communication.
Furthermore, you can get important data and insights into which marketing activities are driving the highest ROI, as well as monitor your social media growth and the performance of your emails through the delivery rate, open rate, and click-through rate.
Finally, you can monitor your own team and organize them to get the most out of teamwork.
Time Doctor is the perfect tool for improving focus and productivity by accurately tracking how much time you and your team members are taking to complete a task. You can track how much time was spent on various activities each day.
There are automated screenshots to help you keep track of certain activities as well as detailed reports and timesheets.
You can see which websites and apps are being used and put up alerts to avoid wasting time on websites/apps that will not help your business, such as personal Instagram accounts and so on. Users may utilise Instagram apps to gain followers but monitoring the overall performance is much required to enhance productivity.
There is also an option to track breaks to ensure you are the most efficient. Time Doctor will create a synopsis for you of the time spent on each task, client, and project.
Slack is a business communication platform that has a lot of great and useful features. It includes both private messaging as well as group discussions backed up by privacy protection and encryption security, where you can share all types of files.
You can make different channels for different aspects of your business and follow along with everything related to a certain topic. You can easily search for and see everything even if a project is no longer active and the team members are new.
There are also video and voice calls, as well as an option to connect with other companies.
With the workflow builder, you can easily automate routine actions as well as communication and integrate the platform with many different applications.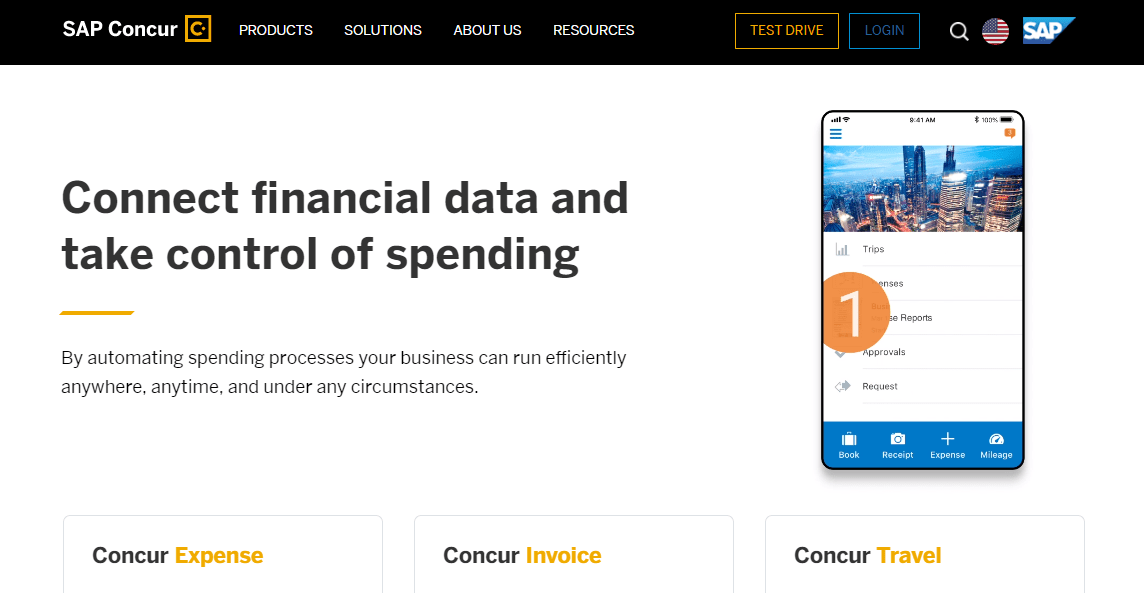 Concur will help you streamline and manage traveling and expenses with complete automation. You can control your expense sheet digitally and view different charges, such as hotel rooms and airplane tickets.
By automating and integrating expense management, you can make smarter business choices and capture spending from different sources.
With Concur, you can easily see all of your expense data in one place, enforce spending policies, capture receipts, and reimburse employees quickly. You can stay on top of your spending, issue invoices quickly and easily, streamline purchase requests, and automate approvals.
When it comes to travel management, Concur allows you to capture all data as well as easily book accommodation online.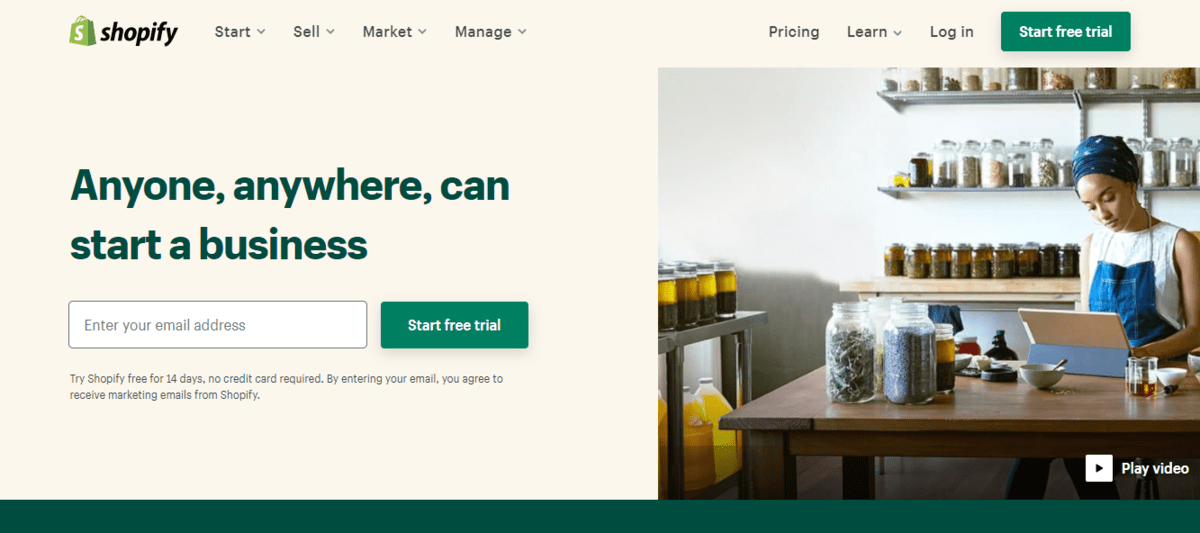 Shopify is your number one platform if you have products to sell. Shopify offers flexible plans for different businesses, which allows them to create a simple or complex eCommerce website.
You can use the platform to sell your products to anyone anywhere, in person or online, through social media, your website, or online marketplaces.
The platform provides you with built-in marketing tools that will help you create, execute and analyze marketing campaigns. It also gives you an insight into your progress, what needs to be improved, orders, shipping, and payments, all in one dashboard.
13. Indy
Indy is an adaptive, all-in-one management software that helps freelancers and small businesses track everything from proposals to payments. Indy makes organization and time management easy, letting its users focus on their work. This platform features a library of proposal, contract, and form templates to make getting clients easier.
The task tracking system allows users to assign individual tasks to larger projects or categories. As users work on tasks, the time tracker tool logs and categorizes time spent on each task, making it easy to balance multiple projects and create invoices. When it's time to get paid, use Indy to generate a detailed invoice to send right to clients: in return they get peace of mind knowing that Indy uses the web's top payment methods, like PayPal and Zelle.
With other tools like Profiles, Drive, and Client Contacts, Indy's features make it a versatile and reliable addition to any creative team.
FAQ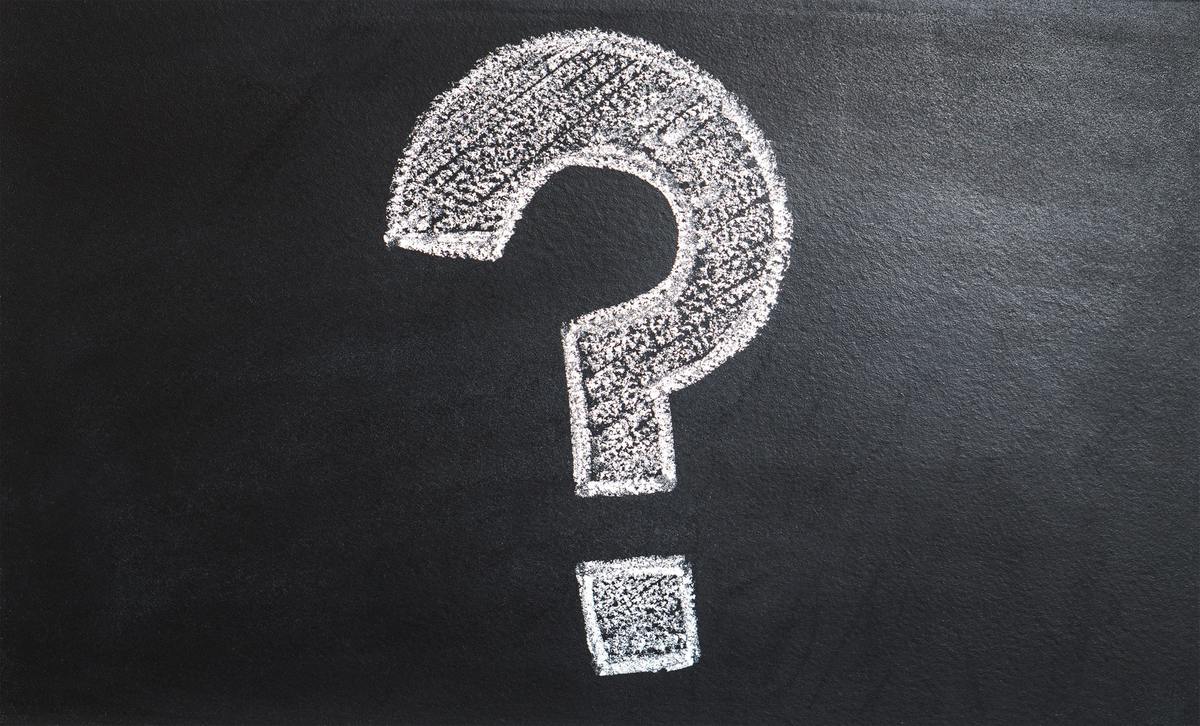 1. What are SaaS applications?
SaaS applications are tools that don't have to be installed and managed on your computer and are accessed through the Internet. They have lots of benefits, including flexibility, accessibility, and cost-effectiveness.
2. What can SaaS applications help you with?
They help you with many different aspects of your business. Whether you use them to improve your CRM, marketing techniques, or sales, they are upgraded automatically and won't disrupt your business activities. SaaS tools can also be used to help analyse your data, check out our recommended Syslog viewer to discover more on this topic.
3. How much do SaaS applications cost?
The cost of different SaaS applications depends on their provider, on how many features they offer, and how big of a business you have. They are definitely more affordable than standard software that you have to install and manage.
Final thoughts
SaaS applications are amazing tools that can help you in many different areas of your business, and it comes as no surprise that they are getting more popular. They can help you with different things, such as managing your sales, collecting leads, and building email lists.
Utilizing SaaS applications minimizes room for manual error and automates routine tasks, which gives you more time to focus on important parts of your business.