In order to have a successful business today, a well-designed and properly functional website is a crucial element. In fact, in the majority of businesses, 90% of the actual business is done through their website. Building that site nowadays isn't too difficult of a task. Whether you decide to do it on your own or hire a developer, with all the available templates, plugins, and other features, it shouldn't require too much effort to build a website, just a purpose for it and some creativity.
After you or your developer have successfully built that site, is that where the job is done? No. On the contrary, that is where the real work around the website starts.
You can't build a website and then just leave it like that without upkeeping its appearance and functionalities.
Upkeeping a website makes sure that the website is online, secure, stable, and backed up. It can prevent you from losing uptime, data, and, most importantly, the trust of your customers.
Why "Set it and leave it" is not an option
Maintenance is necessary for everything, especially a WordPress website. WordPress is constantly changing and updating, the content management system itself, and also its plugins, features, and themes. Malicious hackers are very aware of this and won't hesitate to attack any website that isn't up to date. Some of you might be thinking, "My site is definitely the least interesting one for any hackers," well, that's where you are wrong.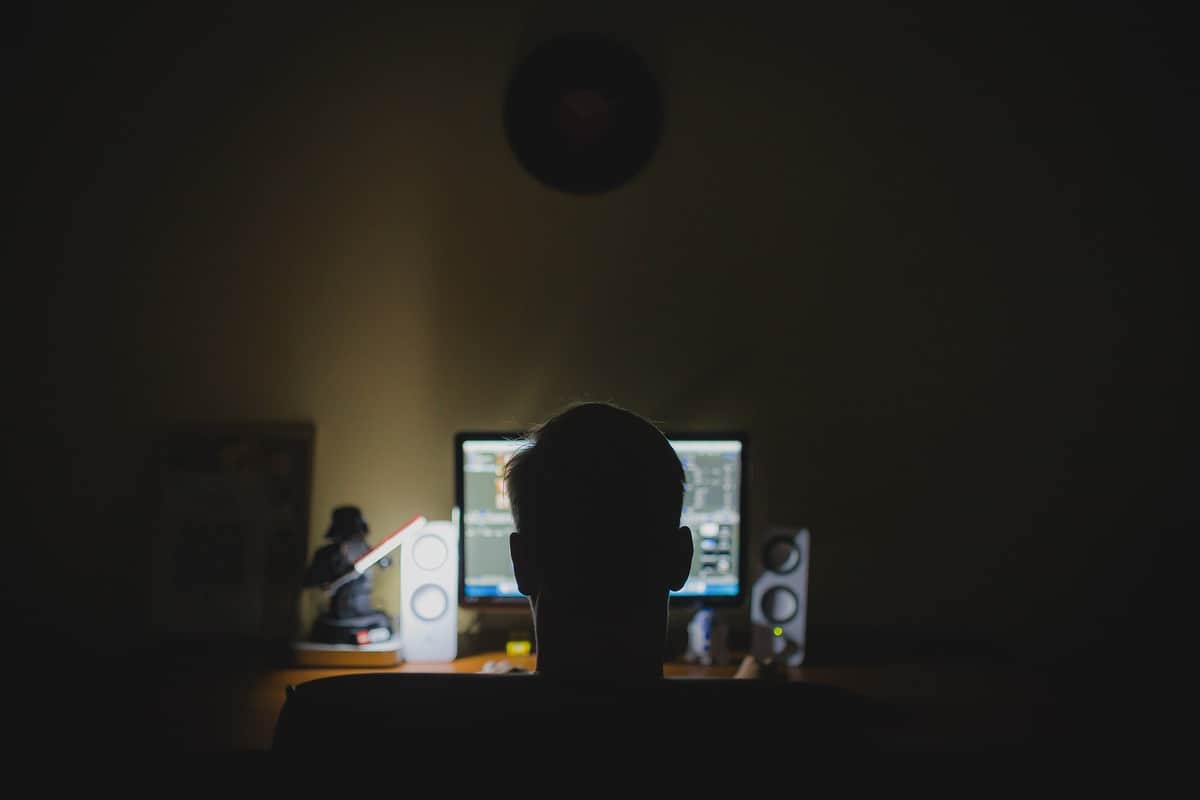 An attack can happen to anyone's website since most of them are automated, not targeted, looking for any vulnerable site. Often times the attacks can be so sophisticated that you aren't even able to detect them. That is why keeping your site updated and safe should be your number one priority.
One thing about maintenance that causes it to be overlooked by a lot of people is that it is preventative, and a lot of people don't act on an issue until it actually happens. People don't believe that something can go wrong until they see it go wrong. Even if they are aware of the possible risks of an unmaintained site, they might be of the belief that fixing an issue after it happens will come at a lower price than being subscribed to a monthly maintenance plan.
They don't think about the possibility that resolving that issue might come at a hefty price, much more than what the sum of their monthly subscription fee would be, or that the damage caused by the issue could be irreversible for their website and their business.
Even if the damage is done can be reversed, and your site is able to go to its initial form, think about the money you lost in the time you were attempting to bring it back up yourself.
An eCommerce business, for example, loses thousands or even millions in revenue by being offline and is basically at a standstill till the site is back up and running. If the downtime is too long, it could hurt the business greatly, causing it to lose customers and business partners. Let's face it; none of us wants to do any kind of business on an unstable and unpredictable website.
If you are just now realizing this, or you were already aware of the importance of maintaining your website, there is another thing you should know. You shouldn't be doing that maintenance on your own.
DIY Maintenance?
A lot of sites and tutorials will tell you that it is absolutely possible to do it on your own, and it is, don't get me wrong. You can read all the articles and follow all the tutorials available in order to attempt doing in yourself; you might even do a decent job while covered by an under-construction page or a coming soon page. But the maintenance you do on your own will most likely be much more subpar and faultier than when it is being done by a professional.
Another aspect to think about is your time and effort. An average monthly price for a WordPress maintenance plan will vary based on a number of things, the company, the type of website, the scale, and a number of other factors. No matter the price of the maintenance plan, it is most likely not worth as much as your time and effort.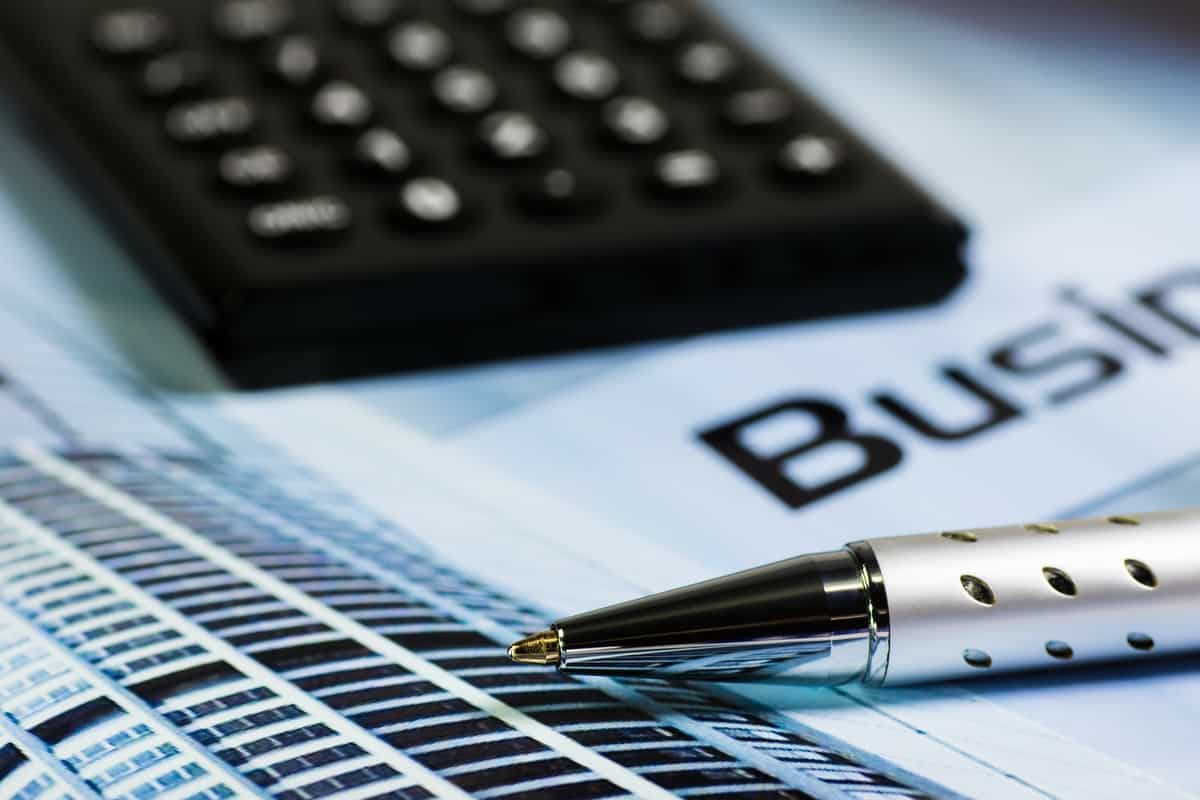 If you don't possess the right knowledge to provide your site with adequate maintenance, then you most likely shouldn't even attempt at doing so. And even if you do, is that really your job? Is it your profession, or something that is bringing you the majority of your revenue? Probably not. The business that the site was made for is what should be your main focus.
Having a maintenance plan can come with more than just the technical aspects.
Maintenance aspects can often be somewhat of a care package for your site, including the help in understanding your analytics, developing a strategy for the further expansion of your website, and more.
Such a plan is basically coaching you how to use your website to the advantage of your business in the best possible way. In fact, most companies do offer more since it is hard to differentiate them from one another and make a decision on which one to choose based on just the technical aspects of maintaining a website. Every company offers a unique plan, and you should be able to find one appropriate for your site and your business.
To help you in making that decision, here is a comparison between the maintenance services offered by some of the most prominent companies in that field.
Maintenance companies service comparison
Maintenance service packages from every company usually come with a set of the same services included, and then each company adds something different to their package. Also, the packages come in different types, from long-term subscriptions to one-time fixes and with different price tags depending on the package.
By looking at the offers from 10 companies which offer maintenance services, those companies being: 24×7 WP Support, AndiSites, Barrel Roll, BitofWP, ClickWP, Coversine, FixMyWP, FixRunner, Go WP and IvyCat, I noticed they all had offers with a number of similarities, and those were:
Updates
Updating elements from WordPress itself, its plugins and themes, other features, and functionalities. All companies promised updates to be done on a regular basis.
Backups
The backups were promised on a daily to weekly basis, depending on the company. Some companies offered backups of everything, others only backups of the site, and then the backups of the database at an added price. The backups are to be made automatically, offsite, to cloud storage, and usually during nighttime or when the traffic on the site is low, so the users wouldn't feel a reduction in performance.
Malware protection
Your site is to be scanned for malware, and in the case, that malware is detected, the owner is alerted, and the malware is removed in the shortest possible period.
SEO optimization
The majority of the companies promised to help your site be more SEO optimized by fixing broken links, improving your SERP ranking and optimizing the load speed of your pages.
Uptime monitoring
Your site will be monitored 24/7 for any downtime that might occur, and just like with malware protection, you will be notified, and the problem will be dealt with immediately.
Migration
Not every, but most of the companies offer assistance in case you wish to migrate your site, whether it be changing from a different type of site to WordPress, migrating from one hosting provider to another, or domain name migration.
SSL certificate integration
Every site will have an SSL certificate integrated, and any warnings that might be causing the "not secure" notice will be resolved.
Company-specific services
While the above-mentioned services were the general ones offered by most of the companies, each company had services offered that were specific to them.
Here is a little rundown of those from each of them.
24×7 WP Support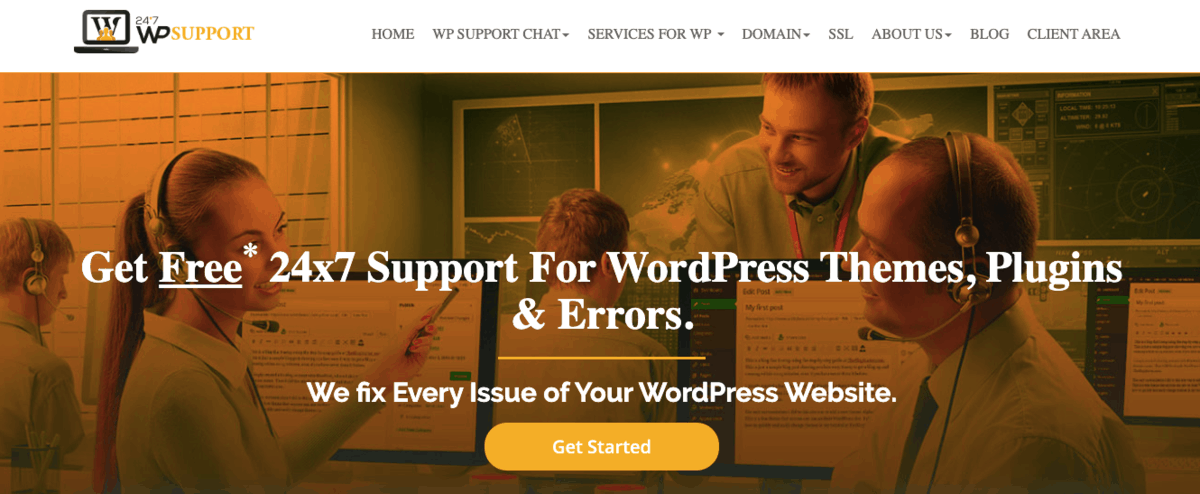 24×7 WP Support offers 24/7 support via telephone, live chat, or mail and promises that a usual time to fix an issue is 30 minutes. It offers help in cases of website-down errors, trouble establishing a database connection and database management, issues with exhausted memory, internal server errors, and a variety of other errors. Website evaluation using performance reports and help in setting up website analytics. Help in further expanding your website with web development and integrations with various WordPress services.
AndiSites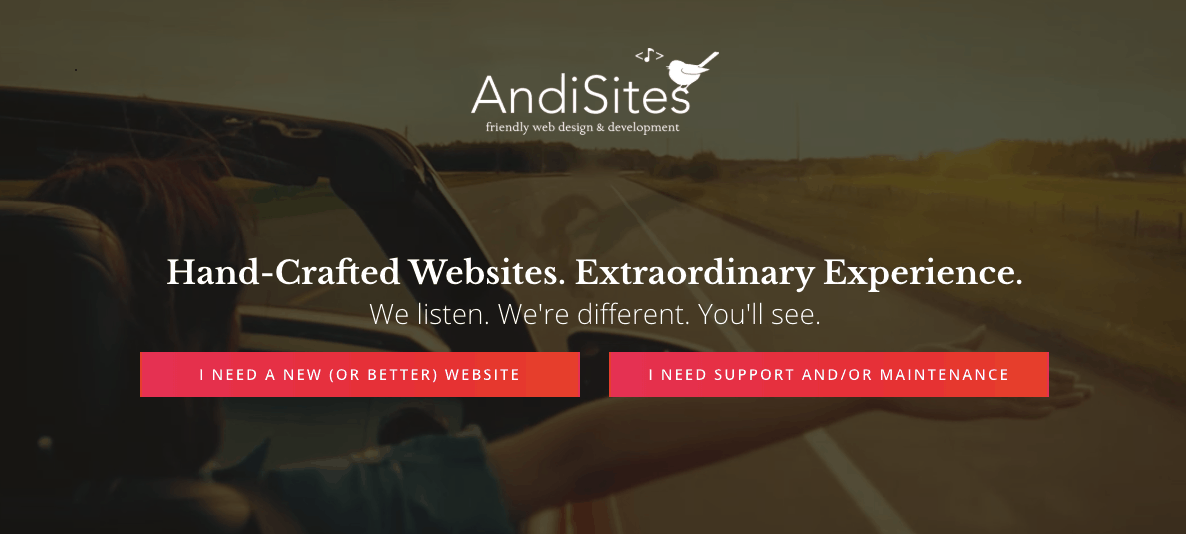 AndiSites operates using a ticket system for contacting the helpdesk. Does backups from task reminders to full disaster recovery and spam comment removal.
Barrel Roll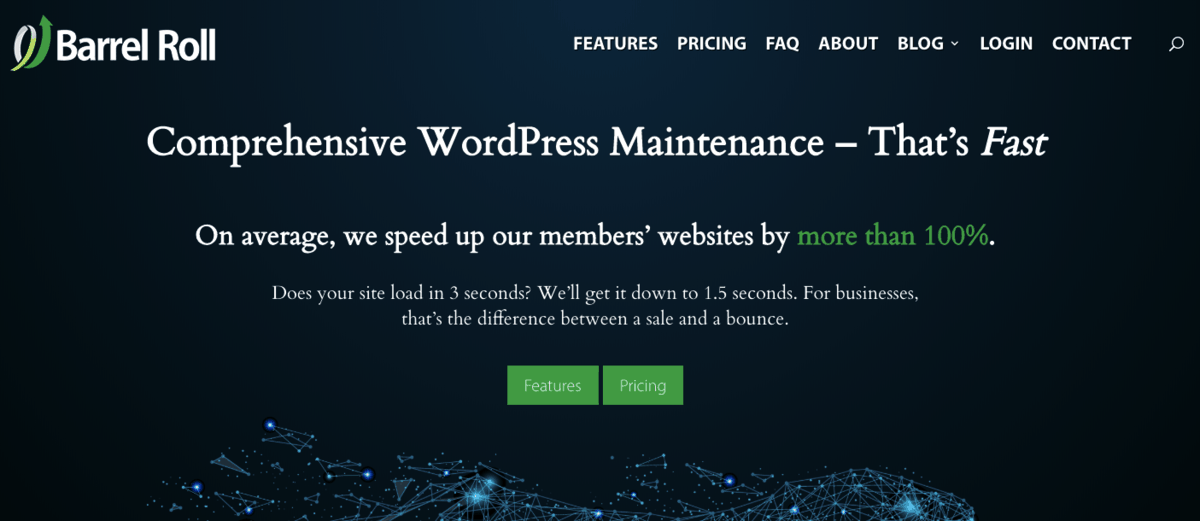 Barrel Roll offers performance optimization by enhancing the user experience, reducing the bounce rate, help in increasing page views, all this including the SEO optimization mentioned earlier.
Like 24×7 WP Support, they do development services in order to help your site and business grow and offer expert consultation on any business-related issues.
BitofWP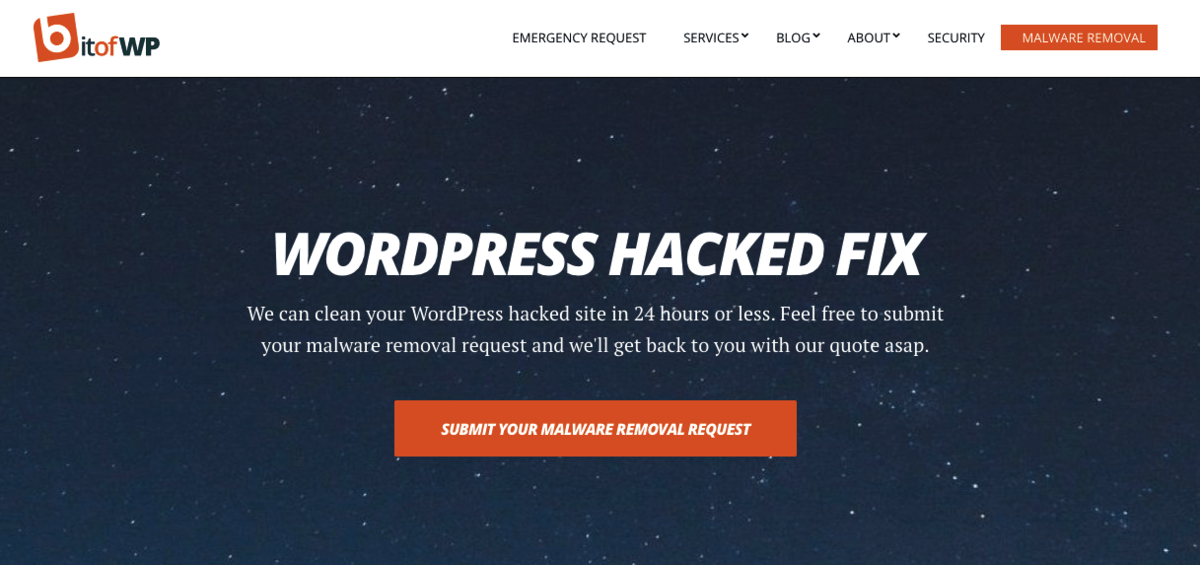 With the help of BitofWP, you can clone your non-WordPress website into a WordPress one with no downtime. They can do content, post, and page updates for you, leaving you to worry about less tedious aspects of running a website.
ClickWP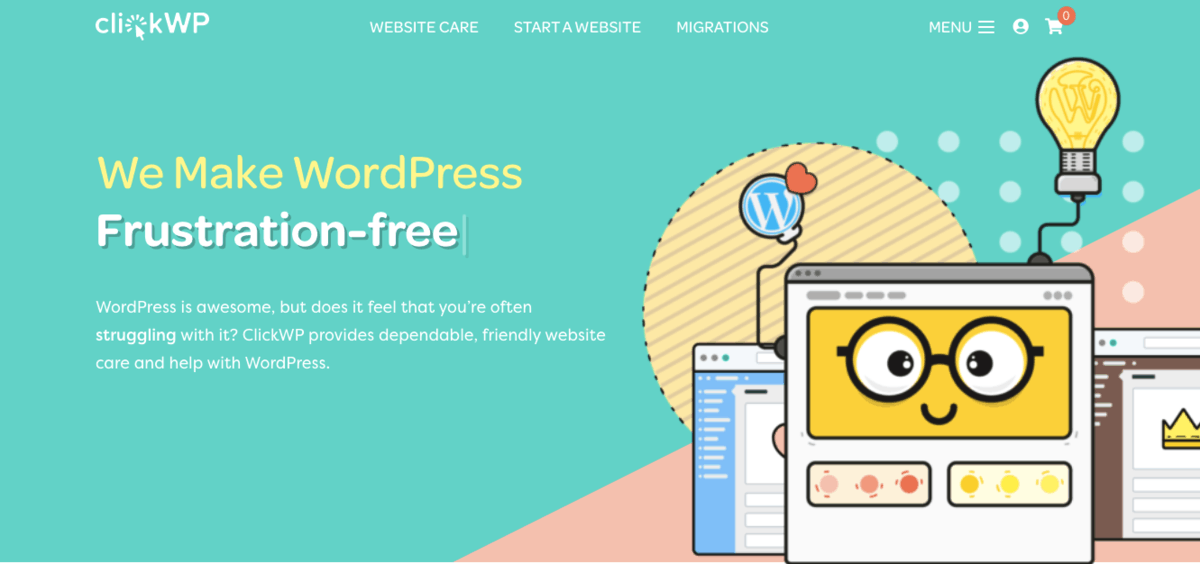 ClickWP can help you with pushing and formatting content, plugin setup, connecting forms, email lists, and payment processors to your site. They offer website and email hosting services and constant email support.
Coversine

Along with regular protection with Coversine, you will receive DDoS protection. They also provide creative services, whether it be logo design, graphic design, style changes, creating content article writing, and also advising services for any business-related questions you have.
FixMyWP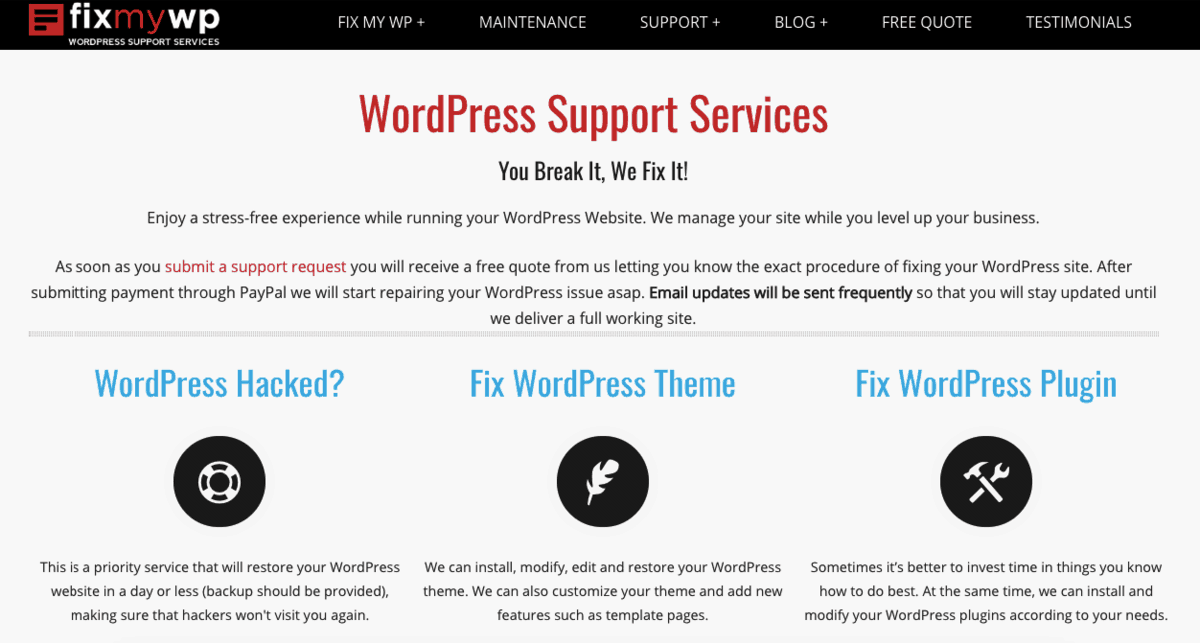 FixMyWP will provide you with 24h email support, home directory backups, hacked website cleaning, and spam cleaning.
FixRunner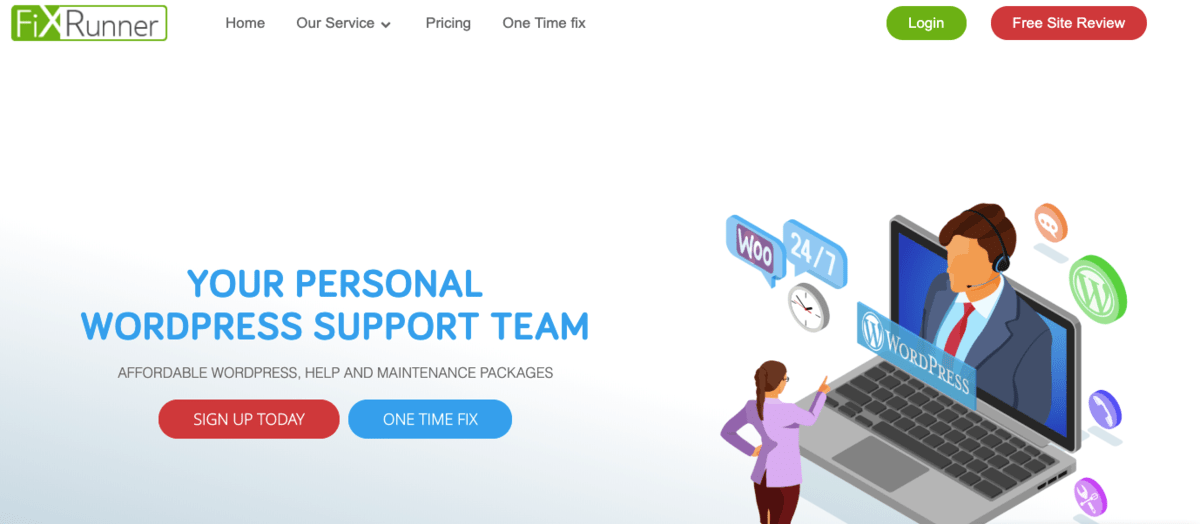 If you prefer personal support, then FixRunner is the company for you because they will provide you with personal assistance regardless if you need help with development or with fixing an issue.
Go WP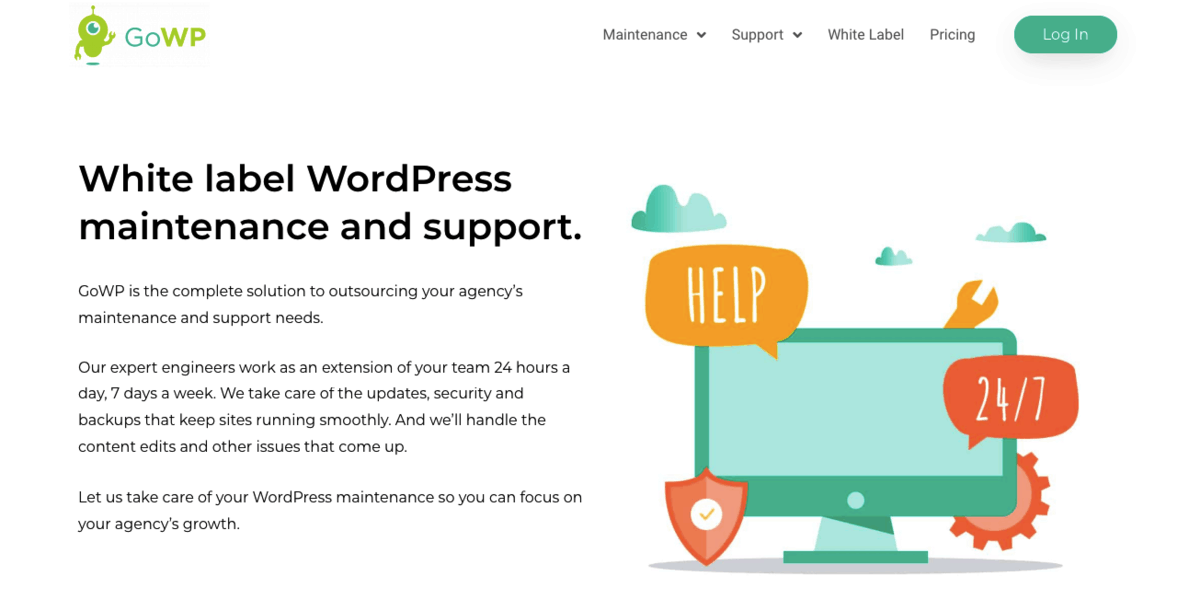 GoWP offers dashboard plugins that will give you and your visitors the ability to see the day-to-day maintenance done on your website. Also, if you are in need of content edits or help with more complicated issues, Go WP can be of assistance.
IvyCat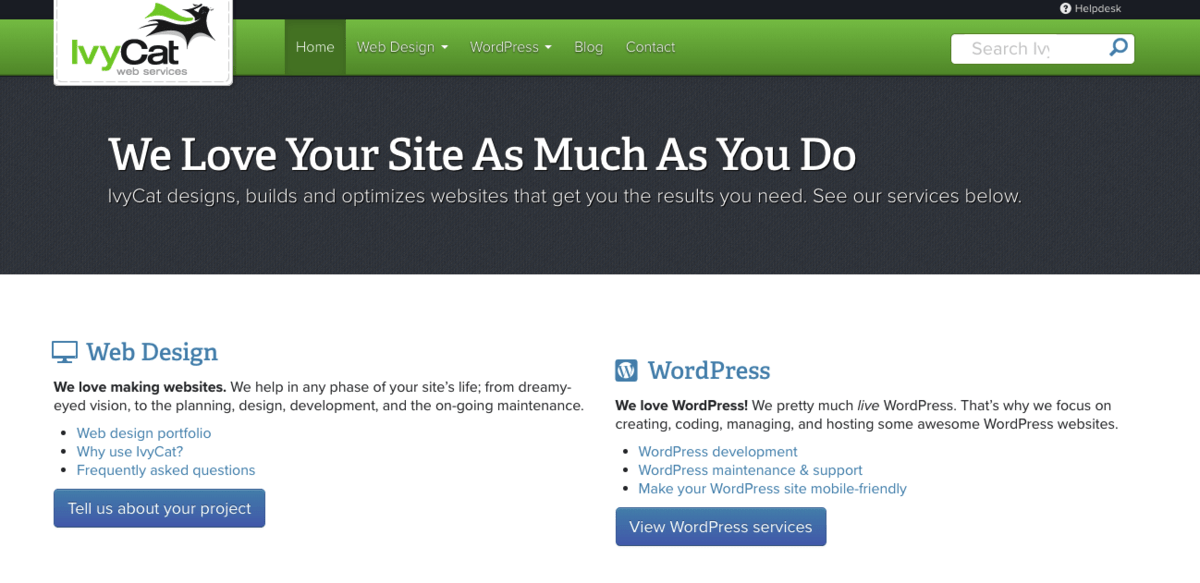 Any issue that you might encounter after updating WordPress, some plugin or theme, IvyCat will help you to troubleshoot them easily.
You can also use the list of the best 50 maintenance services including the ten mentioned above, where you can make a comparison of their prices for monthly fees and one-time fixes, their response times, communication channels, discounts, and all the other things they have to offer by exploring each of their websites and maintenance package offers. With so many great options, you are more than likely to find one perfectly suited for your needs.
Conclusion
Hopefully, after reading this article, you are aware of the importance of a well-maintained website, and you have somewhat of an idea of what would be the best option for you. Whichever choice you do make, just make sure it is not to do the job yourself or to be without any plan at all because updates don't happen on their own.
Having someone to do it for you represents somewhat of a safety net for your site and leaves you certain that your site is being taken care of regularly and is ready to handle any challenges that might come its way. Restoring a backup takes a lot less time and effort than trying to rebuild something that is gone and irretrievable.
Also, if you have a site that isn't functioning properly, it will make any visitor think like your site or your business aren't reliable and will probably divert them from doing any business with you. You want your website to be credible in your visitors' eyes. It isn't news to anyone that poorly maintained websites perform poorly in general.
So, invest in a maintenance plan and look at it as more than investment in your site but also an investment in your peace of mind. You might not see the benefits instantly, but in the long run, you surely will.