Pay Per Click (PPC) advertising is a concept that implies that advertisers pay for each click/entry on their ad. This way, no money goes to waste, making it one of the most used advertising methods nowadays.
All the effort you put into #advertising your #company will pay off with these incredible #tools! Read on.
Whether you are already using PPC advertising or considering it, now is the time to start planning how to enter 2022 more prepared, with even bigger goals. How? By applying some of the best PPC tools and becoming a pro.
1. Ruler Analytics
Ruler Analytics is a data-driven marketing attribution software that unites your marketing tools with sales. It even provides a clear understanding of where your leads come from and how much revenue they generate.
This tool allows tracking of every visitor and many different marketing variables. When visitors convert into a lead, their information is matched with previous marketing interactions and sent to your CRM.
Also, this tool will extract the revenue data and send it to your marketing analytics tools when a lead is converted.
Using Ruler Analytics, you'll spend a minimum amount of time managing reports and more time focusing on improving your outputs and saving money.
However, this tool is focused on tracking visitor behavior and revenue generation. It follows three simple rules: Track, Evidence, and Optimise, by which it should track customer itineraries and match closing revenue to the source.
Features
Marketing attribution,
Opportunity attribution,
Offline conversion tracking,
Customer journey tracking,
Live chat tracking
Pricing: From £199/month
2. Oribi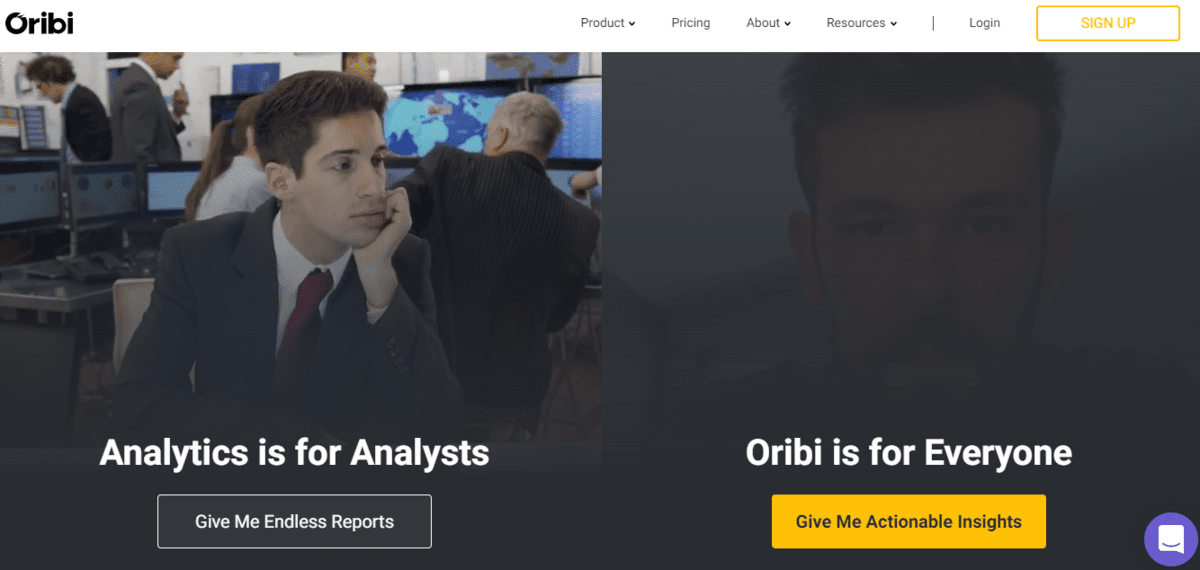 If you're wondering if there's a tool that can give you a complete picture of your marketing efforts and conversion rates, you've come to the right place. Oribi is a complete solution for your marketing needs that makes confusing analytics straightforward.
Furthermore, it has an easy setup that makes the hours spent going through the reports into a child's play in a mixture of spot-on features and smart algorithms. Once you complete the setup, this tool has automated monitoring of your site. It even provides you with a notification system that will warn you about any significant change in your data.
Clear insights provide just the correct information for you and emphasize what needs your attention to turn any data into action. Oribi also offers customer tracking across multiple sessions and domains, allowing you to understand their behavior better and provide more accurate revenue guidance.
Features
Insights & Trends,
Event Tracking,
Funnels,
Correlations,
Visitor Journeys, and more.
Pricing: Oribi offers three kinds of plans:
Business Website,
eCommerce Shop,
Marketing Agency.
So to get exact pricing, we advise you to visit their website and build a plan that suits you the best.
3. Adbeat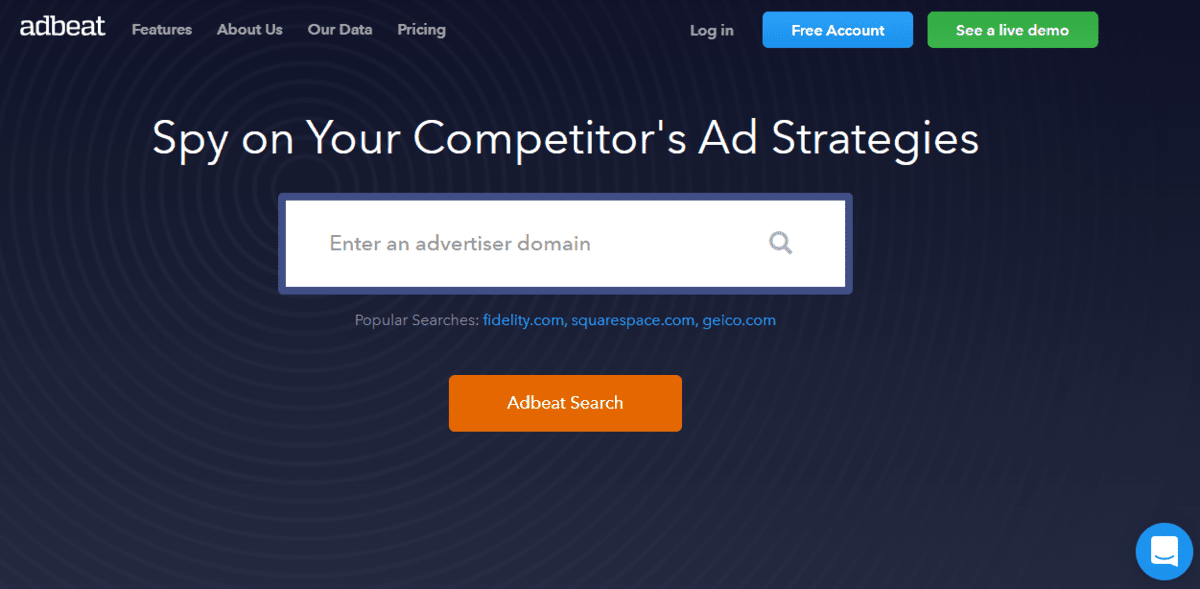 Utilizing a combination of Intelligent Crawlers, Raw Ad Data, and Simple Data Visualization, Adbeat manages to turn raw advertising data into competitive insights.
This tool also provides an insight into competitors' traffic and strategies. Data is collected hourly or daily to give you an edge on what is working in your industry with precise data.
Crawling many websites and ads, Adbeat helps you determine the accurate spend estimates for your campaign with the best possible outcomes.
Features
Competitive Monitoring,
Sales Prospecting,
Reporting,
Competitive benchmarking
Pricing: Starts at $249/month
4. Ubersuggest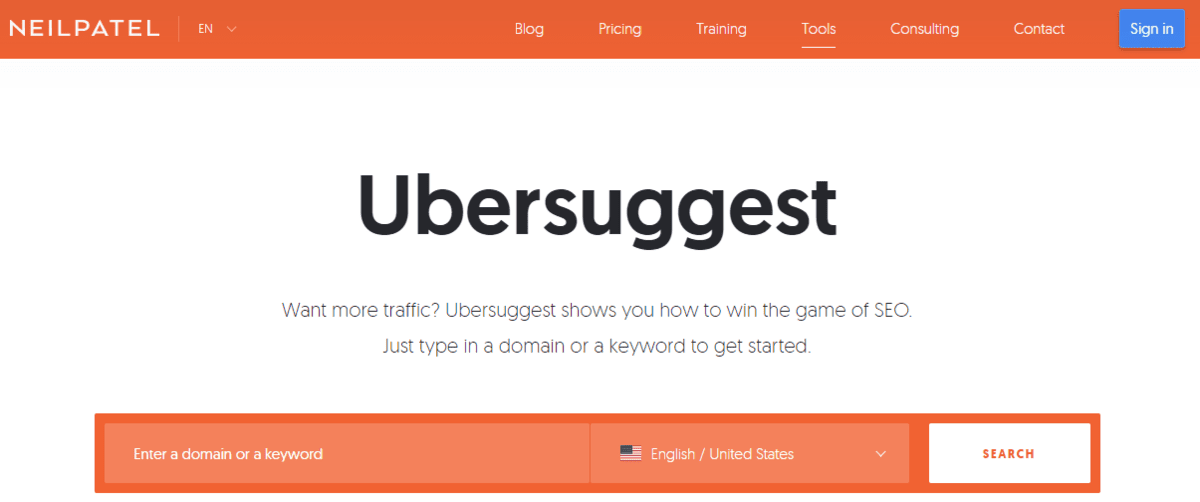 Did you set up your marketing campaign, but the traffic on your website is still lower than at your direct competitors? Ubbersuggest leads the way in a game called SEO optimization.
This tool allows you to get insights into what strategies your competitors utilize and provides the ability to adapt and improve them. Using Top SEO pages, you can determine which competitor pages are popular and the keywords or phrases that influence them.
Ubbersuggest has valuable features that can generate new keyword and content ideas for your website based on what is successful in your industry. However, it is also determined by what people type into search engines.
Features
Domain overview,
Top SEO Pages,
Keyword suggestions,
Content ideas,
Backlink Data
Pricing: Free
5. Optmyzr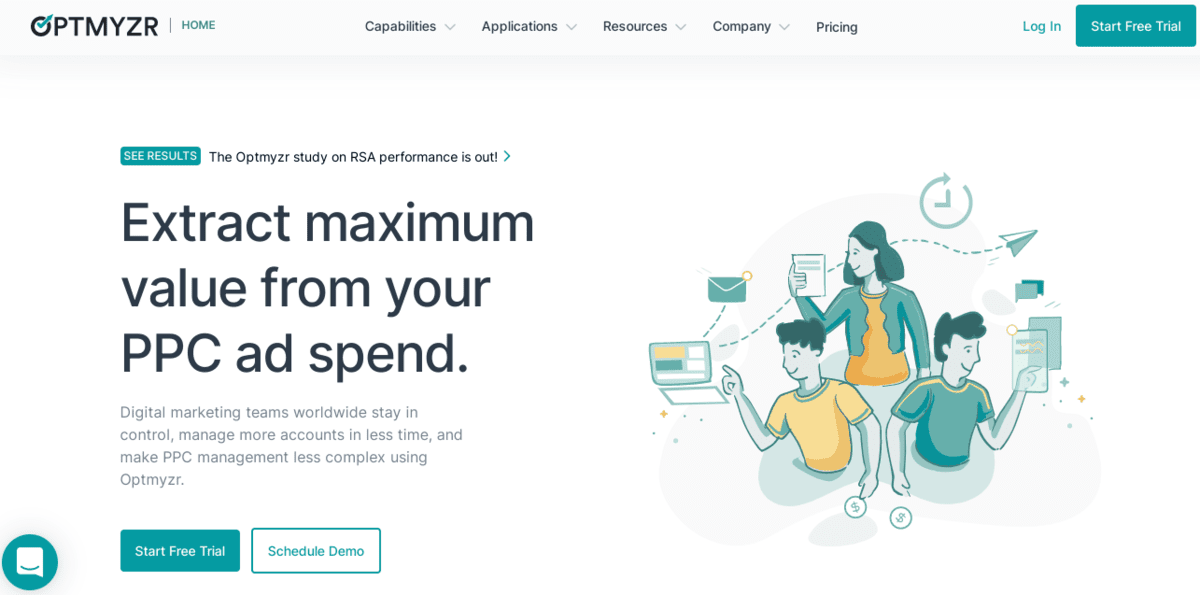 Setting up your PPC campaign and optimizing it is time-consuming, so Optmyzr offers a solution through their automated software to deliver the best results in only a fraction of the time.
With Optmyzr, you can ensure the right keywords are used for search optimization. You can also optimize manual bids to get the most out of your budget. However, you can even create additional shopping campaigns aligned with actual corporate objectives.
This tool utilizes cutting-edge ML Techniques to provide a more thoughtful way of PPC management by automatically creating campaigns based on your preferences.
Features
One-Click Optimizations,
Reports & Monitoring,
Account Blueprints,
Enhanced Scripts,
Budget Optimization,
Shopping Ads,
PPC Insights,
Bid management,
Campaign Automator,
Slack integration
Pricing: From $208/month
Conclusion
If you want to increase the performance of your website, then this is the article for you. We closely explained what PPC is and listed some of the best tools to use.
Increasing the visibility and revenue of your company on the Internet can be a very challenging and never-ending process.
So, overcome those challenges with these PPC tools and surpass the results and performance of your business in 2021.