When it comes to running a business, especially one so reliant on software engineers, you need to take special care when hiring your (future) employees.
After all, no business can thrive if its workforce is unskilled and unmotivated. However, to make sure you can hire your software engineers as quickly as possible while maintaining a high standard of the required skills, you need to utilize Code Assessment Platforms.
Take your assessment #process to a whole new level with these fantastic code #assessment #platforms.
The most basic definition of Code Assessment Platforms is that they are tools and programs that automate code assessment. The evaluation process can be time-consuming if we do it by hand. Especially since we know that we will remove a large number of those assessments from the priority employment queue.
So, to make your job easier, here are some of the best platforms that take the assessment process to a whole new level.
1. CodeSignal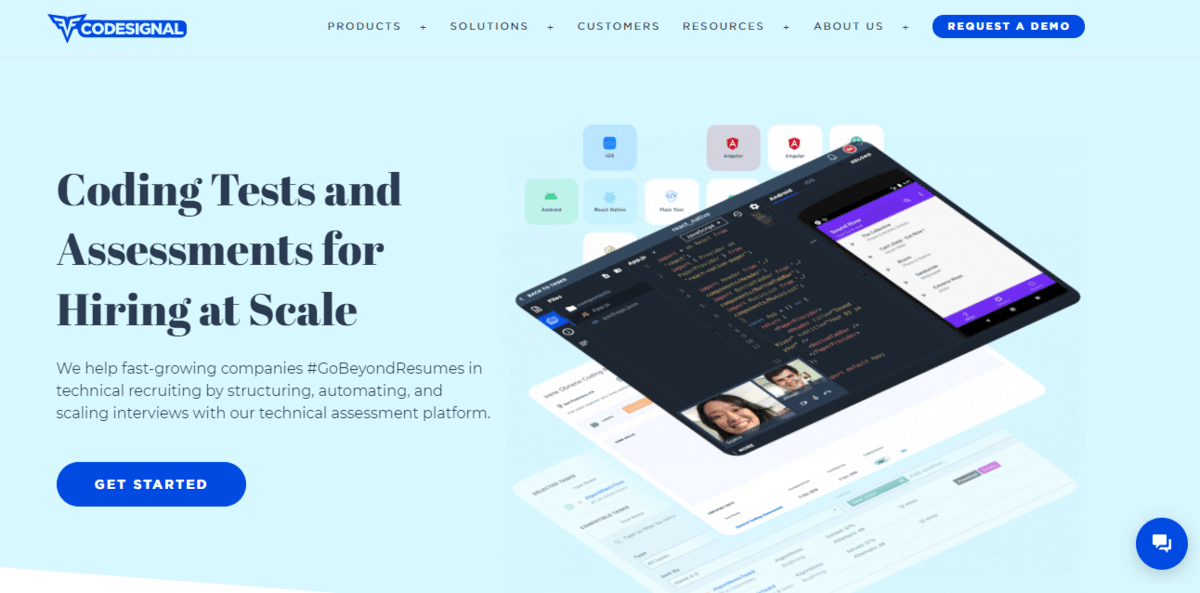 If you're looking to grow your company, you should consider CodeSignal as it is the best platform for focusing on growth and expansion. CodeSignal ranks at the top of user experience charts because it emphasizes providing a complete experience for the entire assessment process.
Multiple multinational companies already utilize CodeSignal and, as such, are trusted members of the code assessment community, which is quite vital information.
Since it advertises itself as a complete package, CodeSignal allows for interviews and separate projects to be utilized as well. Unfortunately, demos and pricing are only available upon request. But, given how intuitive and user-friendly CodeSignal is, this isn't much of a problem.
2. HackerEarth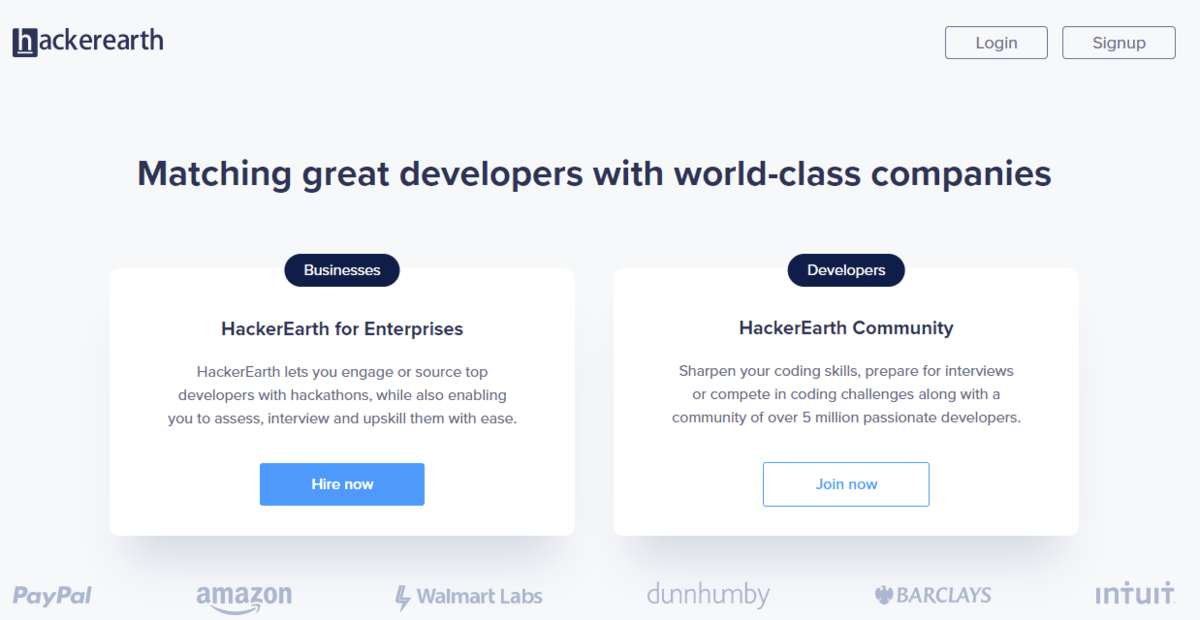 If you're looking for a well-balanced product, check out HackerEarth, which is regarded as one of the best platforms in terms of price to service ratio.
Thanks to its combination of enterprise and self-serving pricing packages, you can adapt HackerEarth to your business style and conduct your assessments at your own pace. Furthermore, because it provides group assessment experiences known as 'hackathons,' it's ideal for situations requiring a large upscale of your workforce.
Also, it's worth mentioning that HackerEarth offers quite rigorous anti-cheating software. So you can be sure that the results you're getting are legitimate and fair. That being said, such a feature can be interpreted as a breach of privacy because often, the methods are pretty invasive.
However, if you and your candidates are willing to risk everything for success, HackerEarth is the ideal solution for you.
3. CodinGame
Sometimes a general code assessment platform isn't enough, especially if you're looking for a highly specialized field such as video game development. Also, this is why CodinGame might serve you perfectly, as it's fine-tuned for the needs of a video game developer.
CodinGame safeguarded itself against cheaters by abandoning the old hiring process in favor of an assessment process centered on potential hires. This way, solving game-based problems makes the offer even more appealing. That way, you keep the attention of your potential employees while skipping the boring part of reviewing plain code.
The best part is that you don't have to worry about creating a game-like test. Instead, you set the parameters and let CodinGame do the rest. This does have a drawback in terms of cost, as it can be pretty pricey with only a brief free trial. Overall, CodinGame is your best bet if you're looking for a fresh take on code assessment platforms.
4. Codility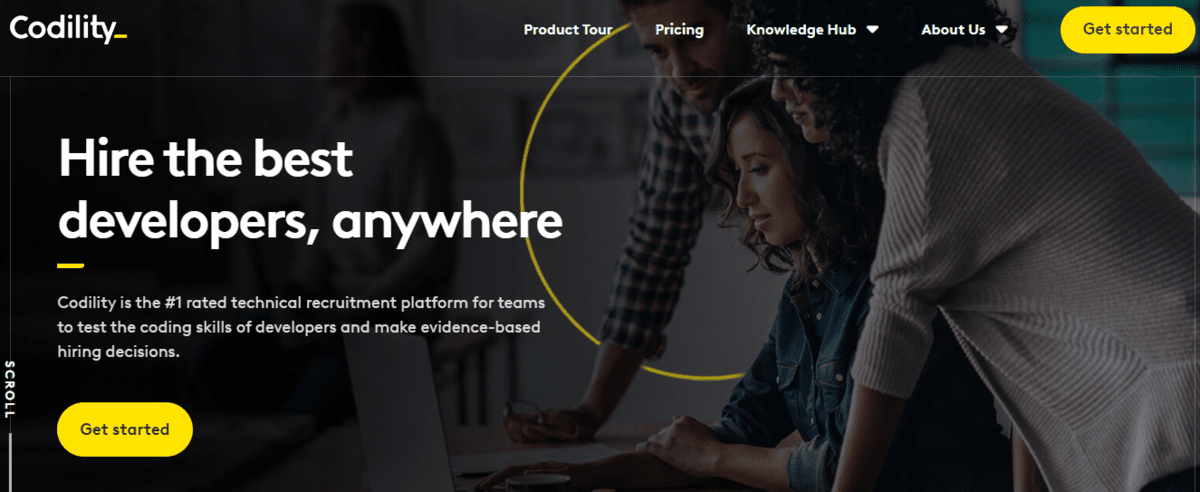 There's quite a clear difference in code assessment platforms catering to small startups and large corporations. So if you don't want to limit yourself to a small-scale platform accidentally we have a perfect solution for you. Codility is ideal for you since its features focus on accommodating growing enterprises' needs.
Codility is an all-in-one assessment platform that leads you through the hiring process from the initial assessment to the final interview. And while you can create all the challenges you require by yourself, Codility offers extensive premade challenges in its library. That way, you can focus your energy on more specific or complex tasks.
It also has a 'CodeLive' feature that allows you to assess a potential hire's skills. But also to see their thought process come to life as they work through challenges with you via video call.
Conclusion
With these platforms, you can ensure your employees are qualified and eager to work, which is the first step to success.
Utilizing Code Assessment Platforms is the perfect way to streamline the entire process of screening and interview your potential new hires.
And while these platforms can vary in their capacity for customization, each platform offers a specific niche that can help you achieve greatness.