Did you know that LinkedIn has over 550 million users and is one of the best platforms for generating leads in 2023? It's also the largest professional network in the world. Most of the platform's users are business-minded entrepreneurs or highly skilled professionals making it the best business-oriented social media site out there.
This establishes it as a top platform for generating leads, increasing website traffic, and maximizing content marketing. But for many marketers, doing it right can be challenging. That's why we came up with a list of the best LinkedIn tools to grow your business.
Nimble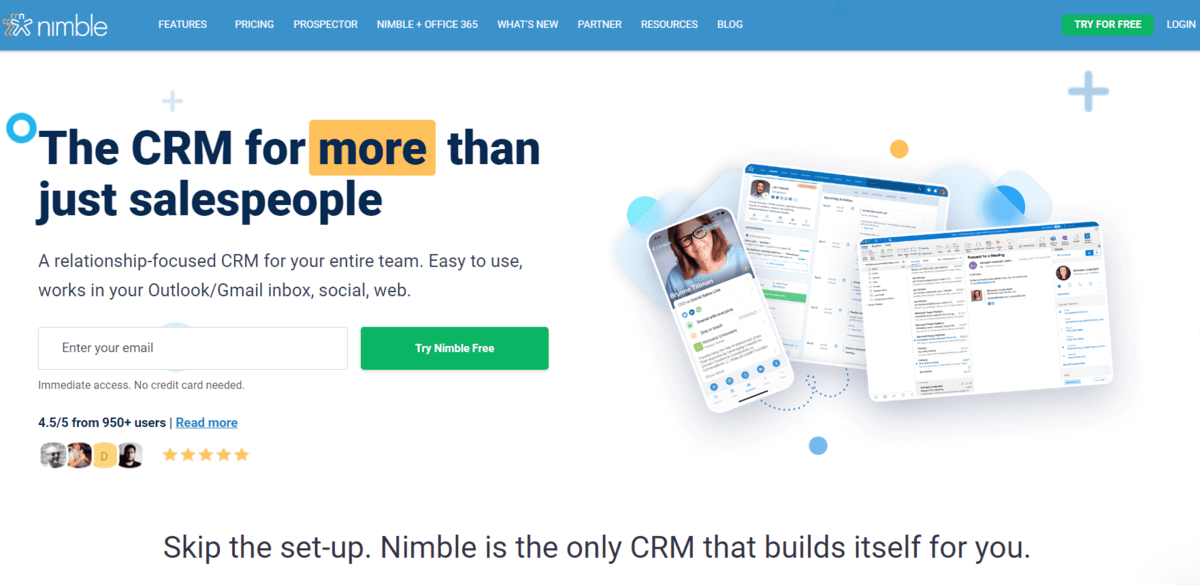 You can get Nimble, a social CRM tool that offers a ton of extremely useful features, for about $25 per month. It is by far the most cost-effective CRM system available, and it can greatly help you with lead generation on LinkedIn.
Additionally, the Nimble Contacts Widget enables you to quickly store contact information on your Nimble account while on LinkedIn. After that, you can contact them, write notes, or tag saved profiles. It isn't a lead generation tool in the classical sense, but it can be very helpful nonetheless.
Expandi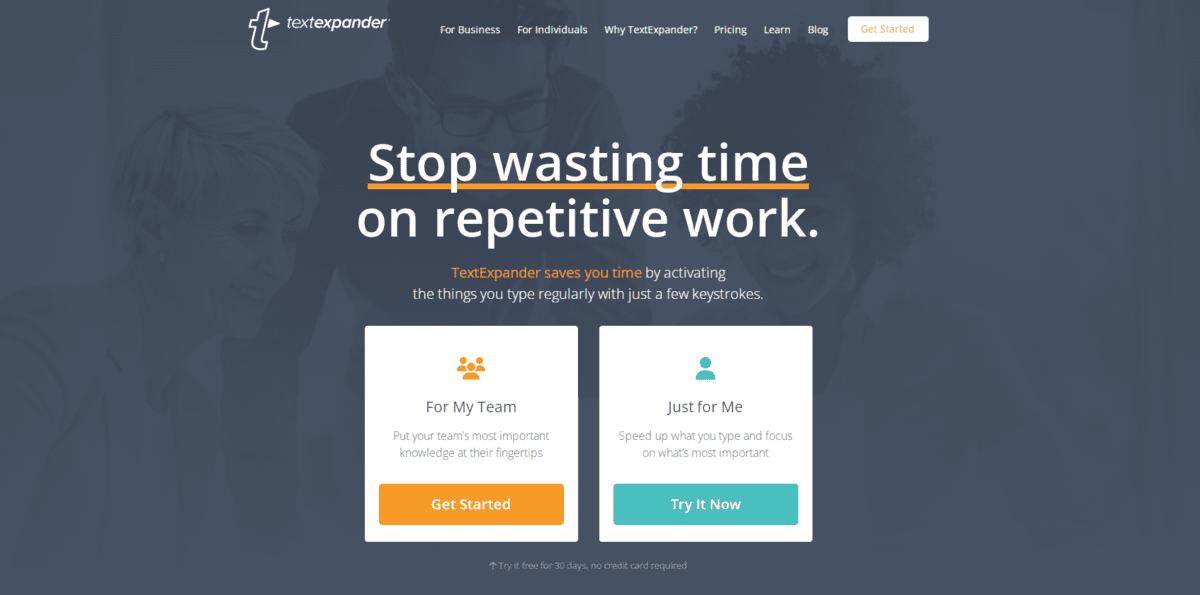 Users can easily develop and manage LinkedIn outreach programs with Expandi, a LinkedIn automation tool. Small businesses and individuals can utilize the service to take advantage of their LinkedIn presence and find new clients or consumers.
Additionally, since Expandi is cloud-based, there is no need to switch on the computer. Depending on your preferences, it can operate continuously in the cloud or only at specific periods.
Shield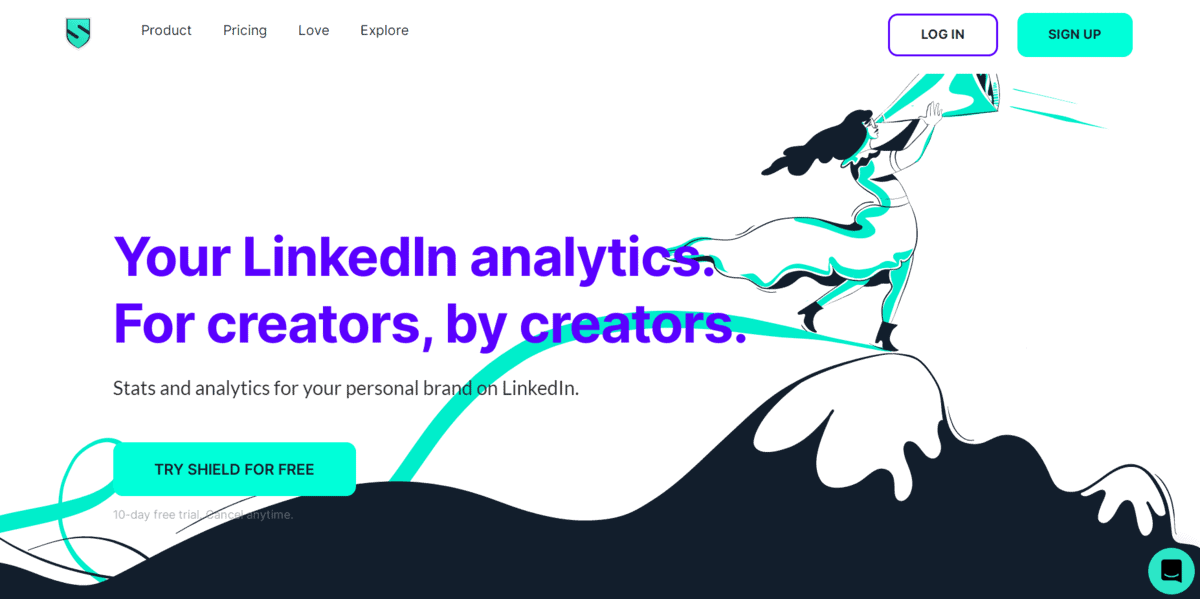 When it comes to determining whether your material is connecting with your audience, Shield is one of our favorite methods for analyzing the performance of a personal LinkedIn profile. You can pull past data as well as track data going forward.
Because it doesn't contravene any of LinkedIn's policies or best practices, this won't lead LinkedIn to restrict or shut down your account.
Discover.ly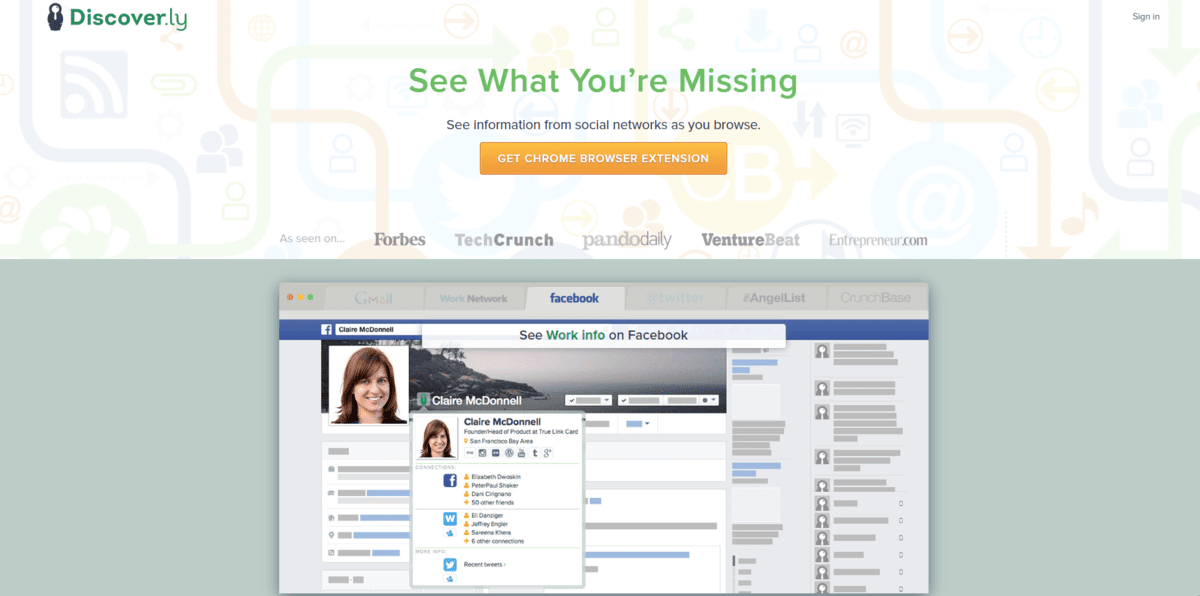 Continuously scrolling through profiles on LinkedIn could cause you to miss crucial data from other social media sites. Discover.ly makes that information easier to see. With the aid of this clever Chrome plugin, you can use LinkedIn to discover more details about a person. There is a "green" icon on their profile that gives you access to their Facebook and Twitter information.
LeadGrabber Pro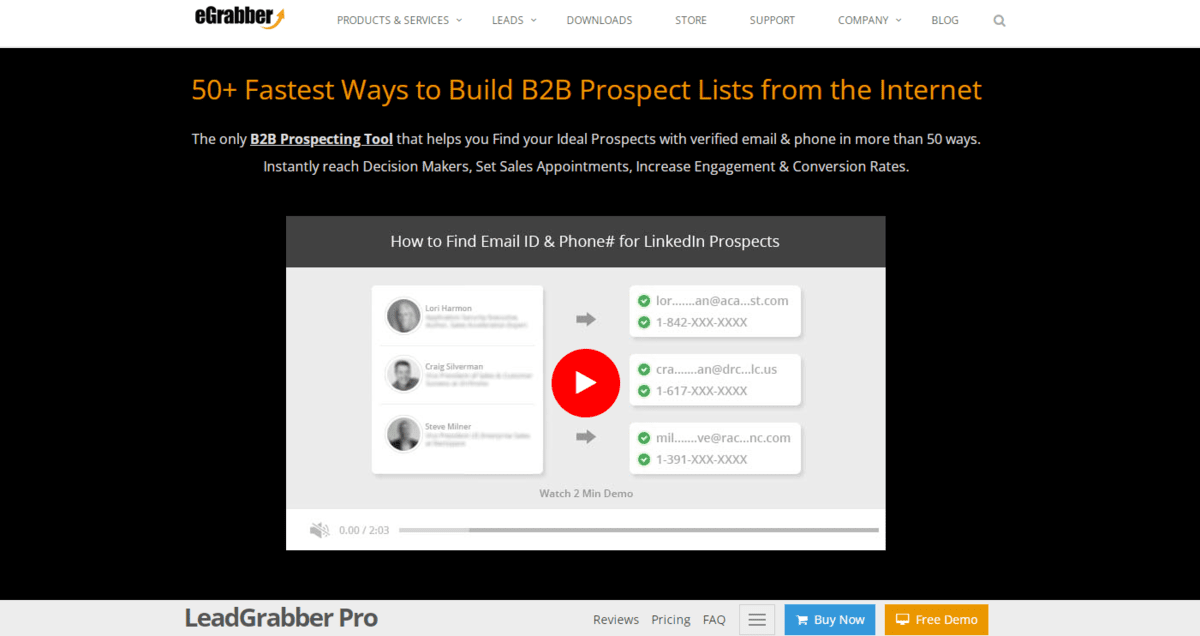 You can get the contact information of your LinkedIn contacts with the help of LeadGrabber Pro, a terrific tool. It has list-building capabilities that can help you save a ton of time and crawl the internet to collect public email addresses that people have provided. Although it's a little pricey, if you use it to help your sales efforts, it can end up paying for itself many times over.
Demand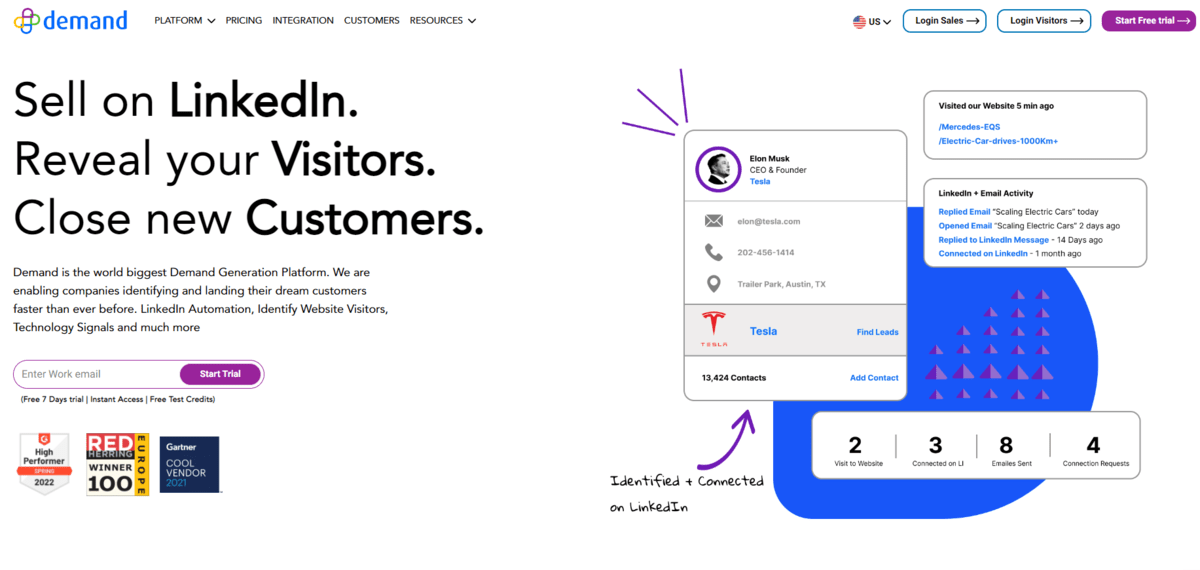 Using Demand's sales engagement platform, you can effectively manage your sales outreach from beginning to end. You can use Demand to find leads on LinkedIn, send emails and automated messages, communicate with potential customers, and track your progress in one location.
In order to simply keep everyone informed, this tool also integrates with your CRM, marketing automation, and Slack. Therefore, Demand has you covered whether you're a small team just getting started or a large company looking for an all-in-one solution.
Text Expander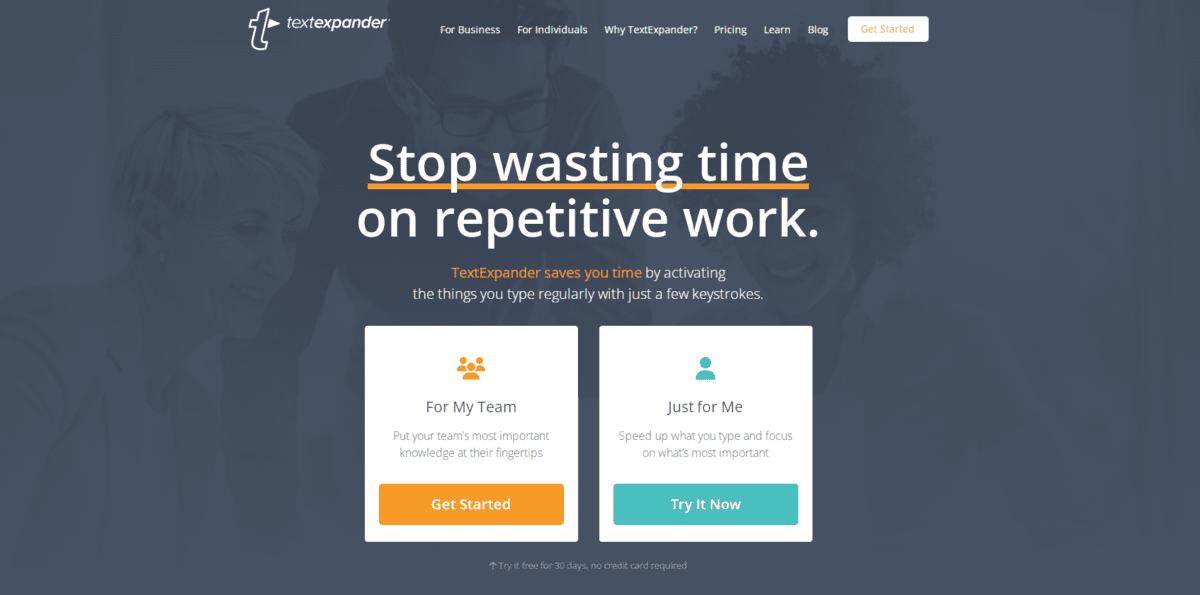 Text Expander is a terrific snippet tool where you can save all your best templates and enter a keyboard shortcut to use them to send messages on LinkedIn. This greatly simplifies outreach and saves you plenty of time. But don't worry. There is also room for customization, so you can make sure that any message you send is personalized and will get a response.
Leadfeeder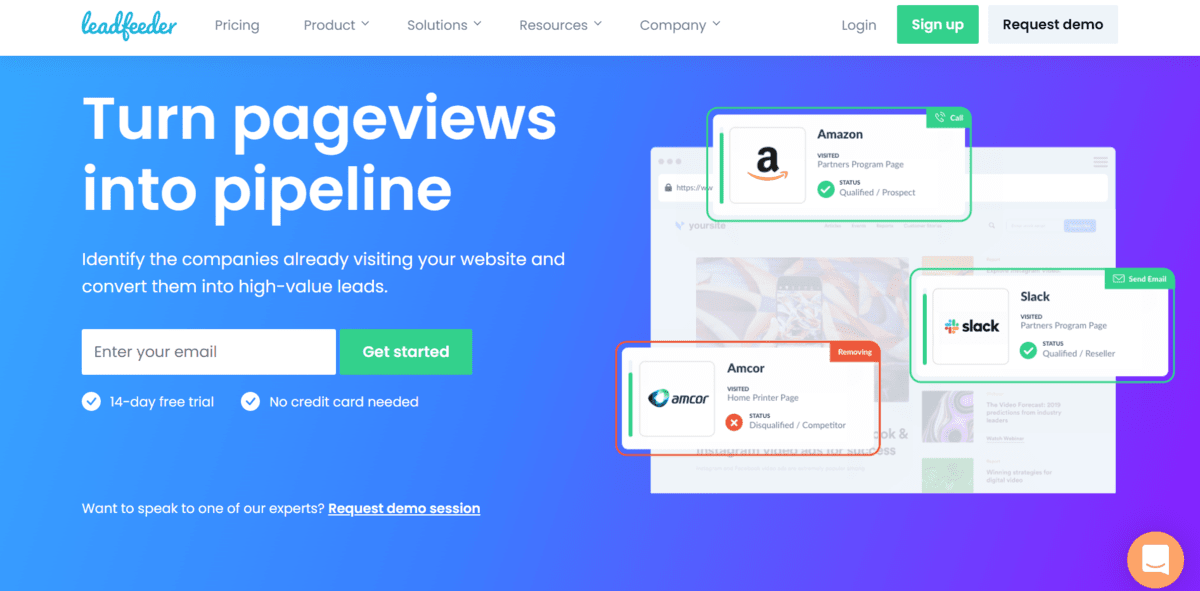 You can see which businesses are visiting your website and what interests them thanks to Leadfeeder. As a result, it ranks as one of the finest LinkedIn tools for locating easy-to-convert B2B prospects. All you have to do to start using is link it to your Google Analytics account. When a target business views your website, it will let you know.
You can generate sales leads with this incredible LinkedIn tool when potential customers are actively looking for you. So, with all its capabilities it can be a great replacement for your former lead generation tool.
TexAu
TexAu is here to make your daily dealings on LinkedIn a lot simpler. To make things simple for you to start, TexAu includes a ton of templates that are fully customizable and have all the actions set up. Additionally, it also offers a LinkedIn automation tool that can connect you with new customers. It is an excellent solution for anyone looking to automate their web-based workflows to save time and money.
LinkedFusion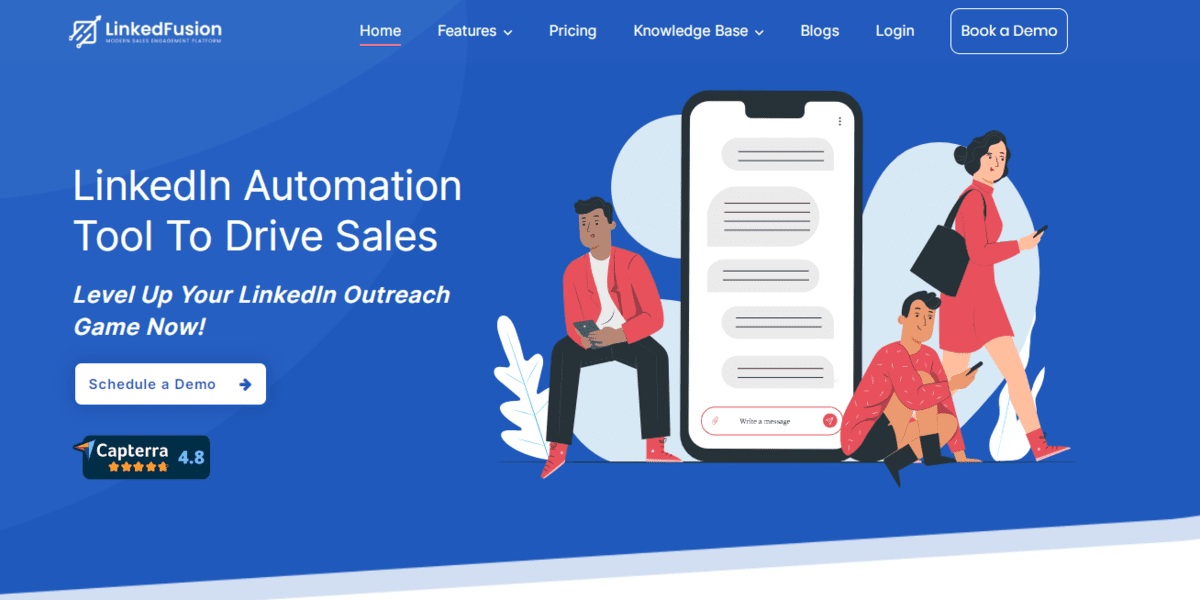 Professionals in sales and marketing that want to generate leads and close more deals will find LinkedFusion to be the ideal LinkedIn automation tool. Based on the requirements of various market niches, time zones, dedicated IP, and measurement of several campaigns, LinkedFusion can design various campaigns that can be measured to learn more about LinkedIn prospects.
Final Thoughts
Have any other questions or recommendations? Feel free to share them with us in the comments section below.