Lately, websites have become only more popular, and orders are piling up. Sometimes, it can be pretty tricky to keep up with all of that demand since many people today prefer to do their shopping online instead of in a physical store. An eCommerce store's interface must be both clean and functional.
As a result, your customers will have an easier time shopping and will be more likely to return to your site. This, however, should also apply to the work done behind the scenes by a web store. Meaning you can have a highly efficient system of one of the essential parts of an eCommerce site: orders.
Make your job much easier and consider using some of these incredible #WooCommerce #order #management #plugins.
With the help of these few completely free or perhaps the upgraded premium versions of plugins that would assist you in this cause, you can save a lot of time and effort. Instead, you should then focus on running your business the right way. All of the tools on the following list can help you with your WooCommerce Order Management.
1. WooCommerce Order Export – PRO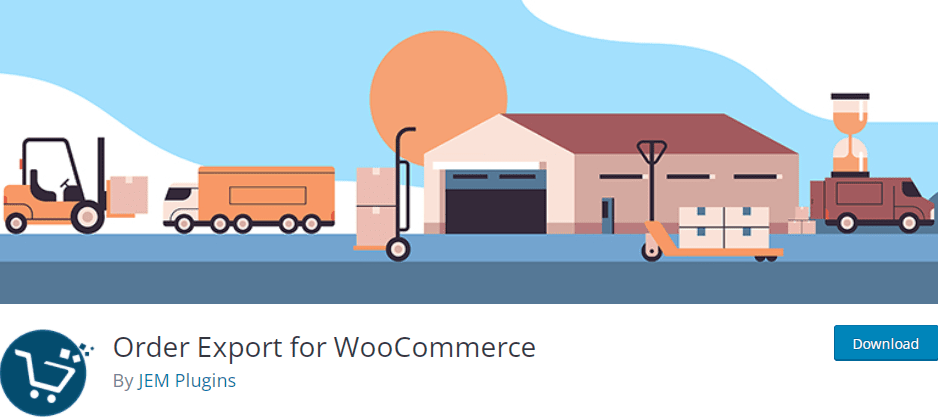 Order Export for WooCommerce is entirely free. It is highly user-friendly, with installation and utilization being a piece of cake. It offers filters for your orders, a single-click download of your data, and a drag-and-drop feature to sort your columns. You can export from your eCommerce store straight into Excel or CSV format.
There's also the premium version of the same plugin, WooCommerce's Order Export PRO. With its help, exporting is a dream. One of the features that make the entire process easier is using multiple filters, which allow you to access your information quickly.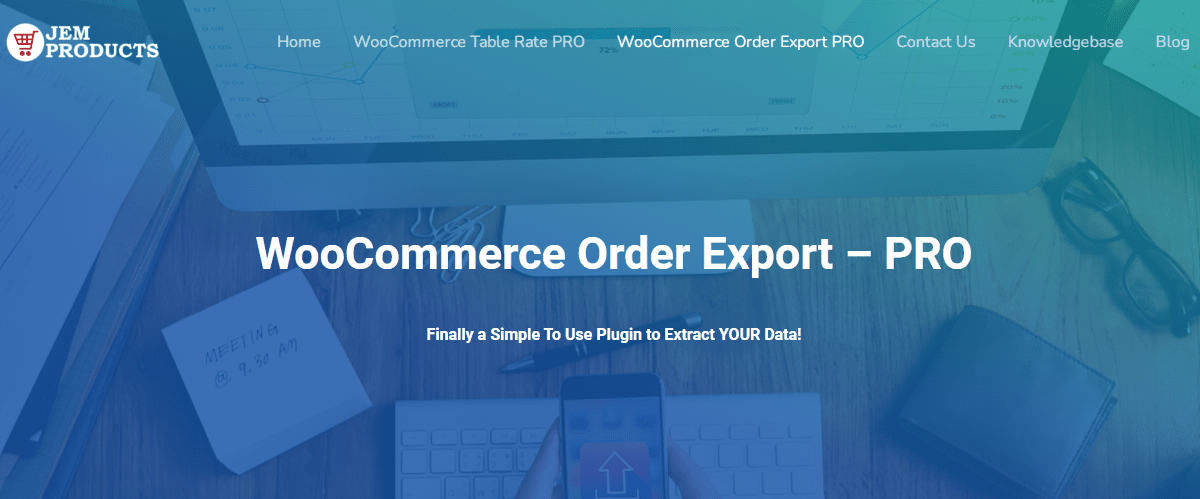 Additionally, you have the option of instantly transferring the data to Google Docs. It also tracks the orders you have already exported and updates you on the most recent ones. There's also the option to introduce multiple automated exports and forward them to various places such as your inbox and your employees, as well.
This plugin makes it simple and easy to organize multiple scheduled exports simultaneously. You can also export tags, categories, and coupon data. You also have more room for orders.
2. Autocomplete WooCommerce Orders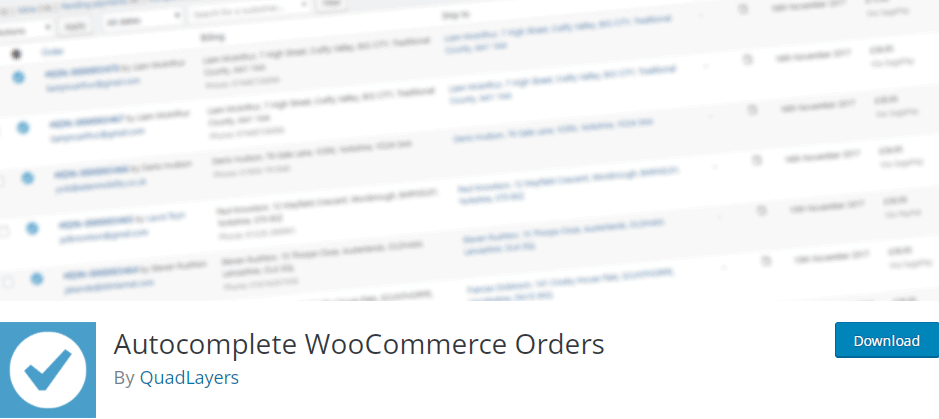 The second WooCommerce plugin on the list to help you manage your orders is Autocomplete WooCommerce Orders. You can use this tool to have your orders completed automatically. If you enable this plugin for all orders, the user will view the product before paying for it.
Also, if you select the mode "All paid orders of any product," even the physical orders will be marked as completed if the payment is successful. If you choose the "Paid orders of virtual products only" mode, you will meet all orders containing "virtual" products once payment is received.
You won't have to worry about it not being compatible with the most significant payment providers such as PayPal, Stripe, and SagePay and with WooCommerce 2 and 3+, as well.
3. Sequential Order Number for WooCommerce
With the Sequential Order Number for WooCommerce plugin, you can reorganize or shape your new or already existing order numbers into either a consecutive or a linear format. You will get sequential numbers for orders every time you use this tool. The free version includes several valuable features. Just some of them are:
Custom prefix for order numbers and order dates,
The option to set a custom length of an order number,
A preview of accessible order numbers,
Enabling admin search of orders
It is WooCommerce 5.9 PHP 8 compatible and supports subscription orders.
4. Purchased Items Column for WooCommerce Orders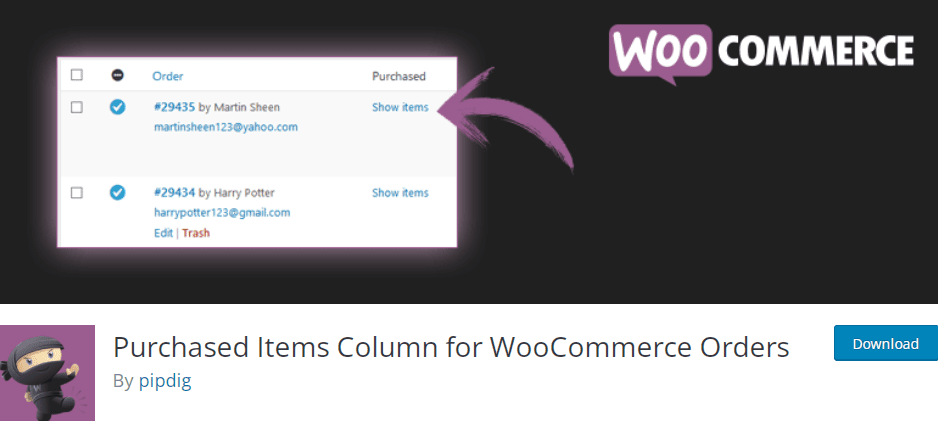 The fourth one on the list is the Purchased Items Column for WooCommerce Orders tool. It reinstates the "Purchased Items" column from the orders list that we lost with the 3.0 version of WooCommerce. Ajax is used to load order information when a single button is clicked.
As a result, this tool operates so that it only queries the order data when the "View Products" command is clicked. Furthermore, once clicked, it will save the product name and the quantity of the product for an order.
5. WooCommerce Order Navigation

Finally, there's the WooCommerce Order Navigation plugin, which can be used by shop managers and the shop's admins. Its user interface is relatively straightforward and eases its control over WooCommerce Orders.
Specifically, it simplifies the use of the edit screen used for orders and eliminates the call for returning to the listing screen containing orders, so the tool saves you quite a bit of time and clicks. Assume you have hundreds of orders that you need to go through and analyze one by one.
In that case, this makes your job easier and more organized because you always have the order you need to edit when you return to the screen of all listed orders.
This tool doesn't get any simpler or more efficient than having two commands: next order and previous order. They're impossible to overlook because they're located directly beneath the button used to update the order. This means you'll have more time to focus on growing your business.
Conclusion
You can say goodbye to troubles with your Order Management.
Every single one of these plugins mentioned above is an easy fix for your WooCommerce Order Management organization.
They are simple to install and use, do not require any experience or skills, and still make your work much more manageable.
And, without a doubt, the best one on the list is with good reason on the number one spot: WooCommerce's Order Export PRO. Its numerous and worthwhile features are of great assistance when exporting your orders, and see how much time it can save and how easier it makes things will blow your mind.
If you would like to learn more about WooCommerce, check out WooCommerce Connector: Multichannel Integrations & Top Plugins For Your Business.