Bookmarks are usually associated with literature and books. Those little pieces of paper or stings help you find your way around all of those pages. The internet, on the other hand, has a tendency to use everyday things in their own unique way. The same thing happened with the concept of bookmarks.
Bookmark is a method that allows you to save a page you are on, so whenever you need it, you will be able to find it.
By pressing Ctrl+D, you will bookmark the page you are viewing. Bookmarks are equally useful on the internet as they are in real life. Still, there are differences. Internet bookmarks have different management tools, five of which we are listing here. We believe that those are the best bookmark management tools.
1. Raindrop.Io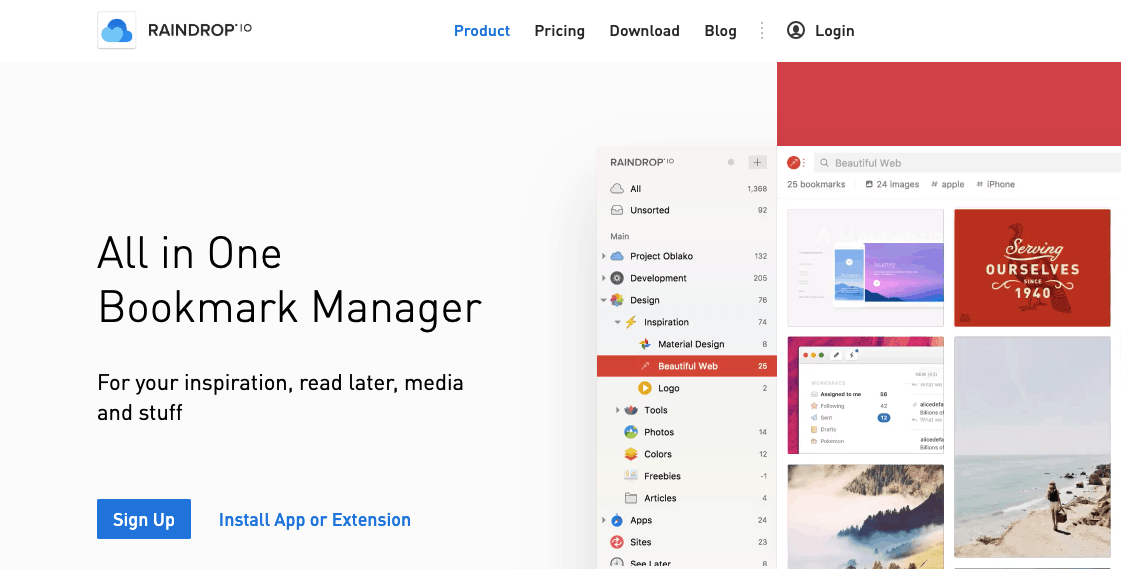 Raindrop.io is a powerful bookmark app, and its design is even better. It allows you to display all of your bookmarks in neat lists. It allows you to choose your view. You can choose a headline format, cards formate, and mood board format. The card and the mood format help you to easily find the items you are looking for. All you want from these apps is to help you organize your pages, and ultimately to find them. Raindrop.io allows you to organize your items into collections and folders. You can add tags and ultimately clean your folders from unwanted or broken links.
This app enables you to save pictures from the web and upload them as well. The good thing is that the URL of the picture is saved, so you can trace back the source if there is a need for that. Another positive aspect of this app is that you can customize it by adding icons that help you or just suit your personality or imagination. You can make keyboard shortcuts and more. Its key features are quick to capture of bookmarks, support for and tags, dropbox backup. Platforms supported: Web App for Desktop (Chrome, Firefox, Safari, Opera), native Mac App, iOS, and Android.
The basic version is free, and the premium is charged 3$ a month.
2. Bookmark Ninja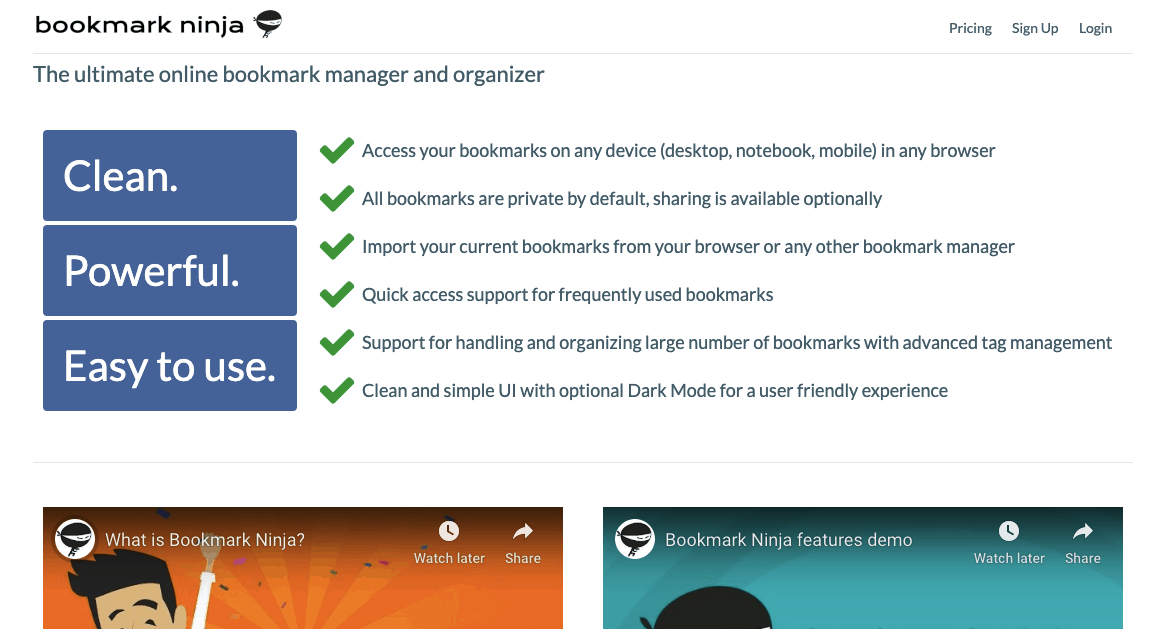 No one can deny that this app has a powerful name, "Bookmark Ninja" itself puts a lot of expectations before this app. But, you should be sore that this app will not let you down. This is a feature-rich app, and it is meant for users who have to deal with large amounts of bookmarks. Whit this app, you can access your bookmarks from every device you are using. All of the bookmarks are private, but there is a share option. It allows an easy import from other services. This app is an organization ninja because it allows you to create different folders. Each folder has its own lists, which are easily changed. You can drag and drop from one list to another, which means that the reorganization is also very easy.
Adding a bookmark cannot be easier; you just click on the "Add to Ninja" button, and the bookmark will be captured. Finally, there is a quick search feature, so you can easily find all the bookmarks you need. If you are a professional and you need a powerful bookmark management tool, then this app is something you should take into account.
There is a free 30-day trial, latter you pay $1.99 a month (it is paid annually).
3. Save to Pocket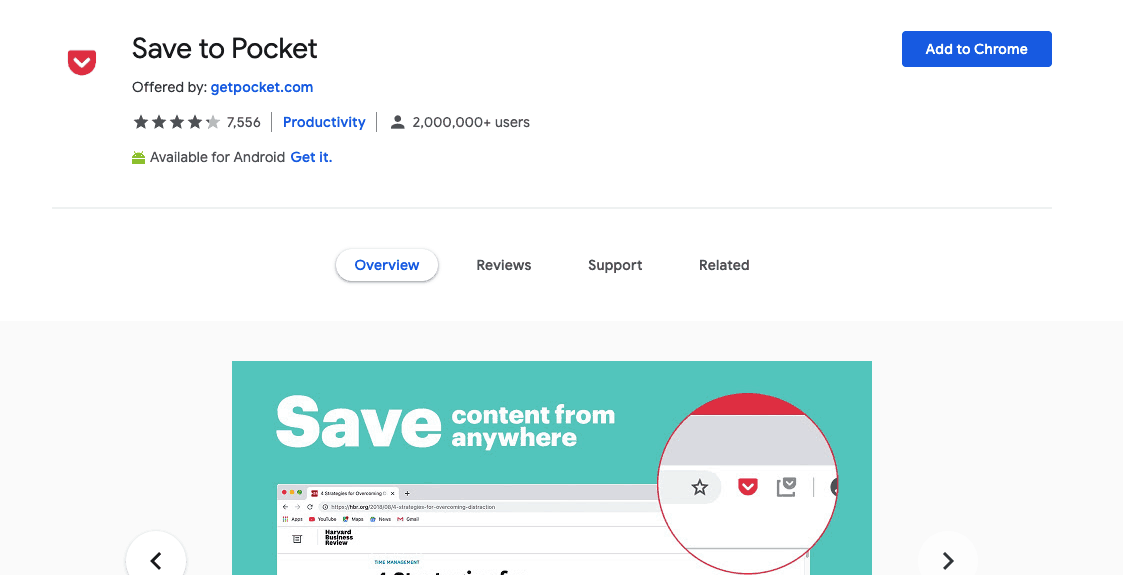 Save to Pocket is a comprehensive tool for managing your bookmarks, no matter which device you are on. Pocket's web capture tools are available for Google Chrome and Mozilla Firefox, when you hit the "tick icon" of the Pocket in your browser, the link will be automatically saved to your profile. It also features a web-based interface that allows you to see all your bookmarked pages; those pages can be categorized by favorites, articles, tags, images, videos, and more. iOS and Android versions allow you to manage your bookmarks on the go. This is one of the most widely used on the popular tool for managing bookmarks. There are a free version and a premium version that charges $4.99 per month.
4. Diigo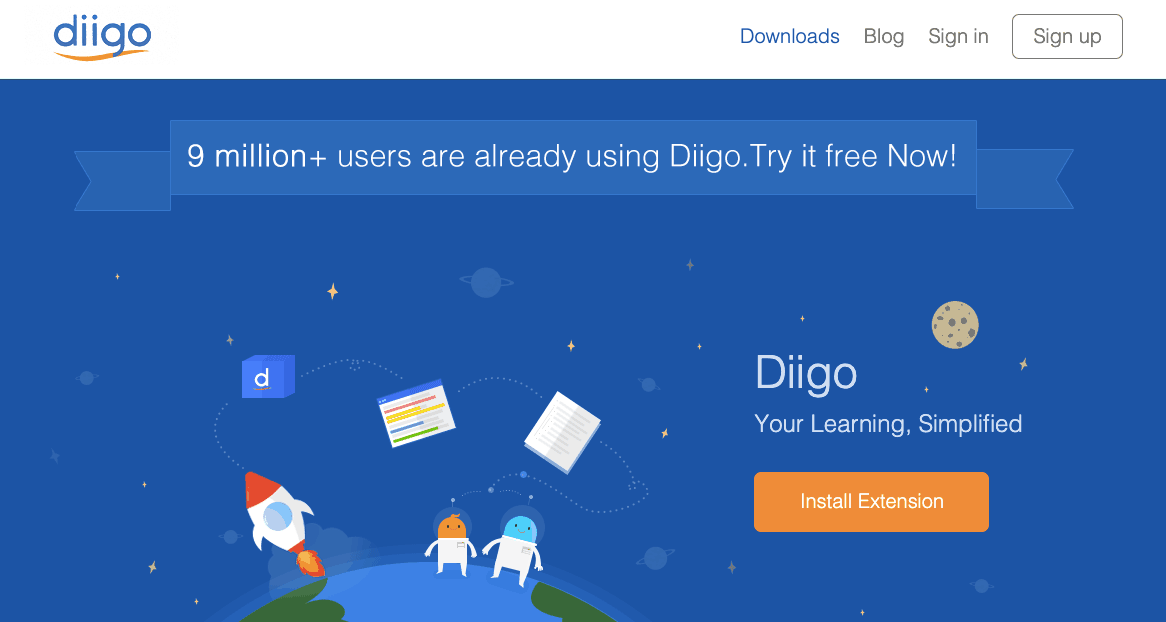 Diigo is a versatile and powerful bookmark management tool; it offers a lot of tools and ways to be connected to their service. One of the key features of this app is that it gives you an ability to add an annotation to your bookmarks. It allows the user to highlight relevant content by using the "Annotate" option. It allows you to save a webpage to read it later or take a screenshot of the webpage. The "Read Later" feature saves the webpage to the archive, and there is no more danger of losing a webpage due to broken links. It offers web browser extensions for Goggle Chrome, Mozilla Firefox, and Internet Explorer. It also acts as a social bookmarking network; this lets you discover content shared by other people. The price of this app is $40 per year.
5. Google Bookmarks

Google bookmarks is a standalone cloud-based bookmark manager tool that was developed by Google in 2005. Google bookmarks come as a browser extension for Google Chrome and Mozilla Firefox. This tool adds ads a webpage to your Google Bookmark account, stored on a cloud server. It allows you to add web pages with added labels and notes than it saves them to your Google Bookmark cloud account. Saved bookmarks are accessible from a Google Bookmark account; you can choose to visit links, edit labels, links or notes or remove them from your cloud storage. Your bookmarks will be saved even if your browser fails because this is cloud-based storage. This is a free management tool.
Overall
Bookmark management tools are more than useful they help you to save and manage your website so that you do not have to always spend time finding them. These tools help you to manage and organize your bookmarks. Your web will no longer be disorganized. Most of these tools offer a free trial period or are completely free.