Blogging is a passion where constant improvement is the only style to embrace from your first day of entering the game. Every field needs to be caressed and sharpened in order to reach your objectives that rank in the diamond league. Content that swoops the audience off their chairs, careful planning, and optimizing the SEO, impenetrable page security, useful and versatile plugins, breathtaking designs… all of those and many more are vital pieces that eventually complete the puzzle titled "amazing blog. " It takes time, experience, and a lot of hard work to fit all of the pieces, but with the proper gadgets, that expedition doesn't have to be so spiky and booby-trapped.
If you want to improve your site, probably the essential factor is having full control and insights over your website, activity, users, and all other aspects to guide you.
By tracking user activities, you will gain extremely valuable information with whom you will discover:
Where are the visits coming from
Are there any bugs on your website, and if so resolve them in a timely matter
Insights on all currently active users
Insights on what are your users doing at the moment
Any potential threats and hackers that you can manually terminate
Filter activity by the user
Basically, you will get all of the reports and data, which will make your website work more smoothly, give you an additional layer of security and help you get a better understanding of your website by gaining info on which articles are doing best, what attracts people the most and so on. If you are in a rough spot because you don't know how to exactly receive those insights and get top-notch tracking, I'll gladly present to you the top tools in snatching that data:
1. Activity Log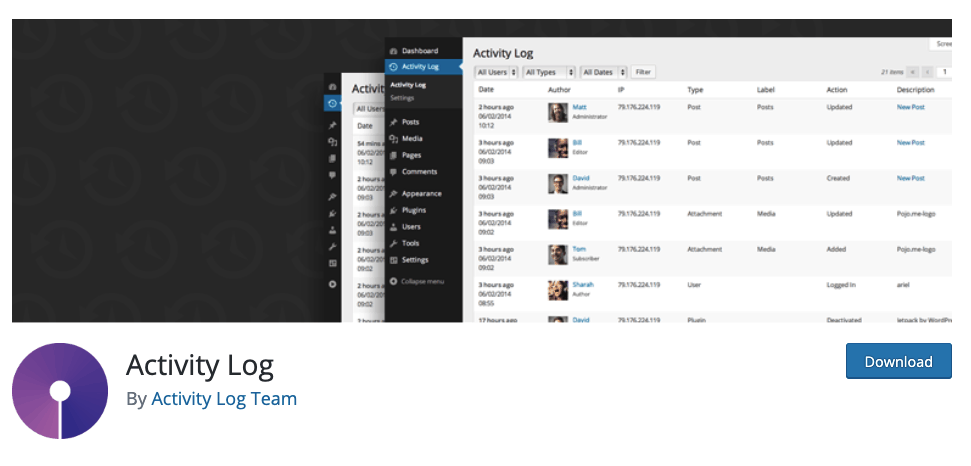 We start off the list with a simple, straightforward WordPress plugin with over 100.000 downloads and an average rating of 4.5 stars, which confirms a delightful user experience. With Activity Log, you will be able to see exactly what are the users doing on your site, including publishes, plugin activations, suspicious activities, tracking log of all user activity, with the ability to log posts, pages, media, themes, widgets, settings and so much more! With its careful development, it won't slow down the speed of your website, so you won't even know it's there, but when you install it, you won't know how you lived without it.
2. Clicky
Monitoring, analyzing, and reacting to traffic in real-time is Clicky's number one objective that it accomplishes every day flawlessly. By installing it, you get detailed insights on every segment of every individual visitor and page view in real-time! Heatmaps sorted by visitor, page or segment, on-site analytics, uptime monitoring, bots blocking are just a few features that you unlock by purchasing this ultimate software. Give it a look, but I can't promise you won't love it!
3. WP Security Audit Log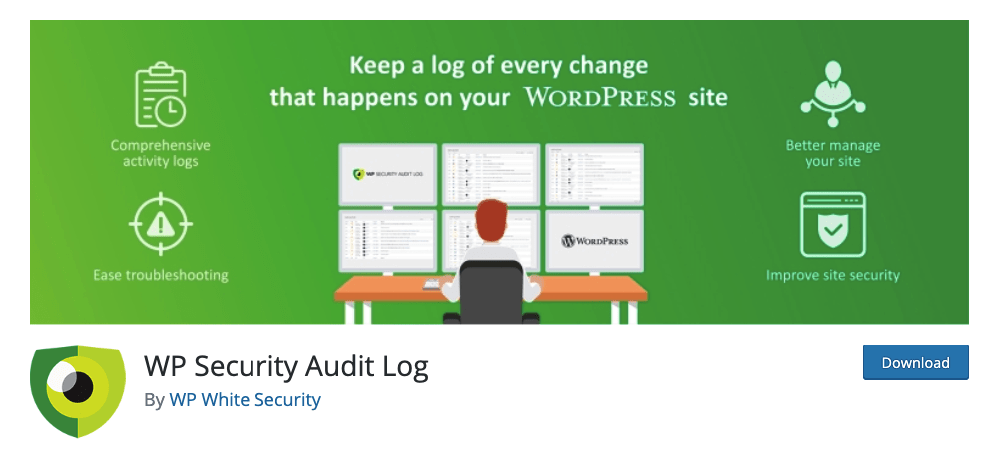 Another great service for real-time audit log and tracking is the WP Security Audit Log. It offers real-time login reports, with the option of terminating suspicious sessions or idle user sessions remotely. You can generate any type of user activity report from the WordPress audit trail. Add to that an easy search to find a specific activity, managing the WordPress activity log database, integrating it with third-party services, and you've got the ultimate tracking partner that will accompany you through your entire journey.
4. Simple History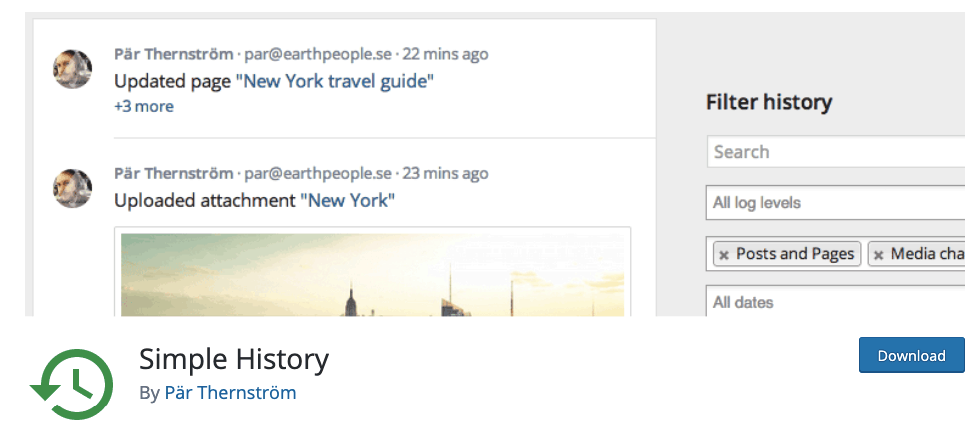 Audit trail records the user's actions and brings the info back to you in the form of a log. When your dashboard gets engaged with recent changes made within WordPress, you know that this tool did exactly what you wanted. With Simple History, you will be able to see who added, updated, or deleted a post or a page, attachments info, user logins, and profiles, failed logins for better security, privacy page, and many more features that make this plugin exceptional. An average rating of 4.9 stars and over 100.000 satisfied users send a strong message – try it out!
5. User Activity Log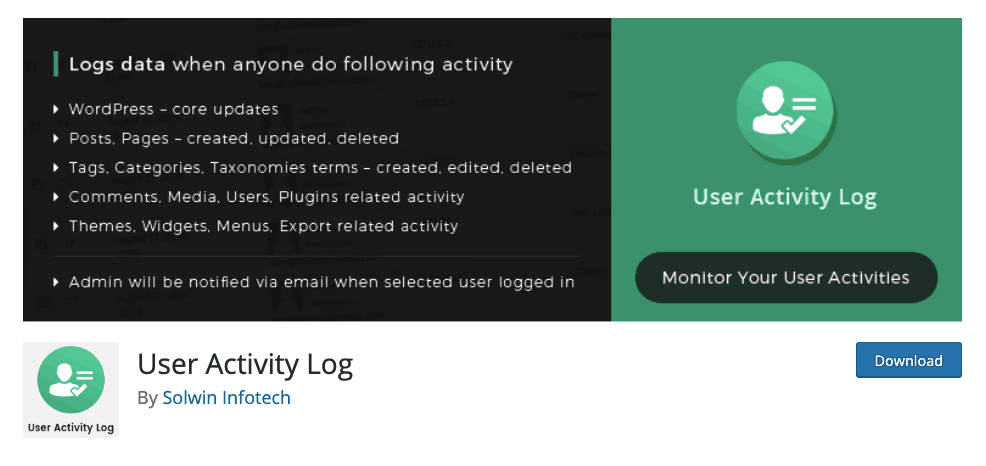 When the name of the plugin includes all of the keywords to fulfill your needs, you know you have to give it a test run. Tracking users' activities, WordPress updates, posts, pages, media, comments, menus, and so many more features are at your disposal by giving this service an install. With additional security measures and correspondence with multiple plugins, using the User Activity Log will be nothing but satisfaction.
6. Stream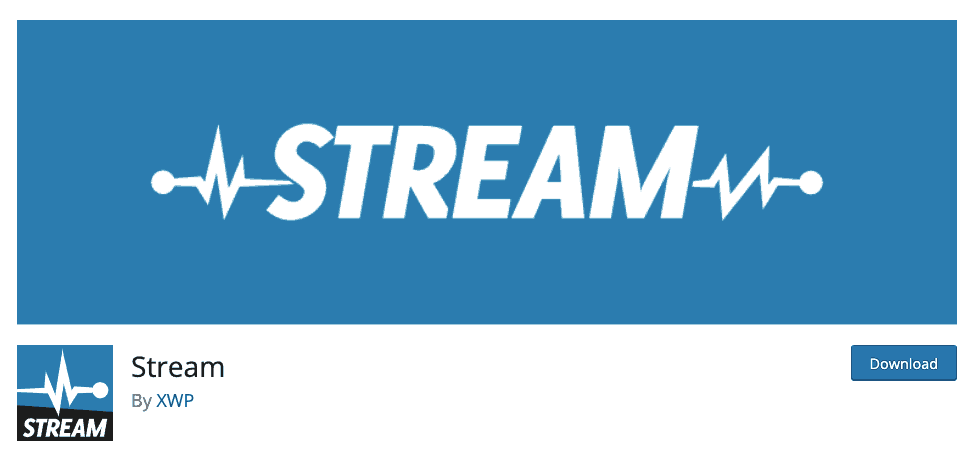 Not a single user can hide his/her action with Stream's sharp eye monitoring every move they make. Every respective user is present in the database, filtered by fields: User, Role, Context, Action, and IP address.  Only a few of the many features this plugin has include tracking of posts and pages, users, themes and plugins, widgets, core updates, settings, and many more. In addition, you can limit who can view user activity records by user role, export the Activity Stream as a CSV or JSON file, and all kinds of other elements that you will love from your first usage.
7. Crazy Egg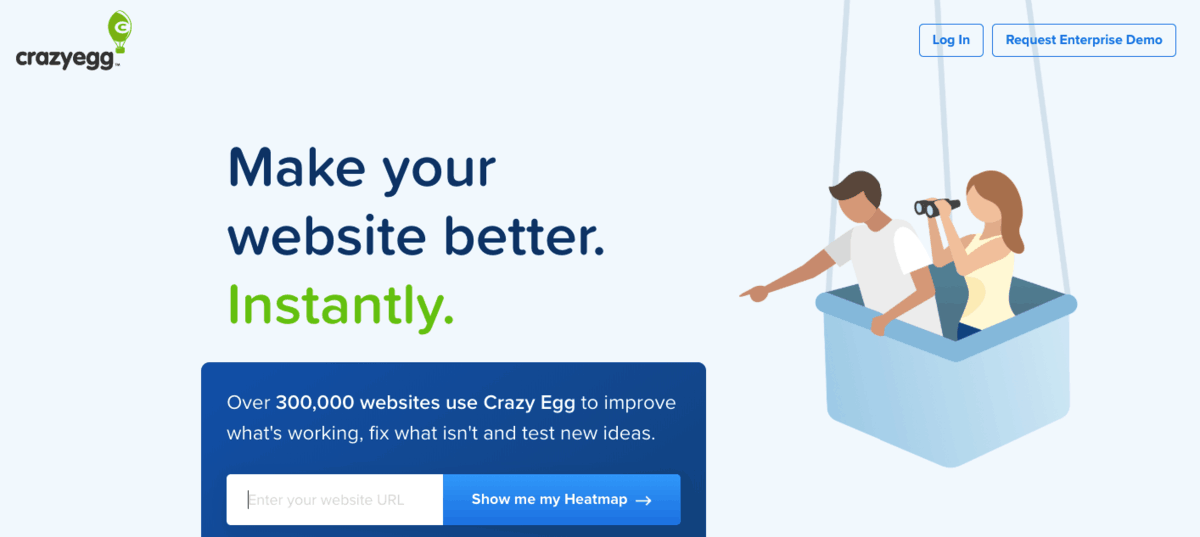 Always know what your audience loves the most, which posts get the most interactions and gain heatmaps with all of the data you require by using Crazy Egg. The entire sessions of users get recorded, where you discover the patterns of how your site is browsed, and the full interaction process gets delivered right back to you. Simple interface, click reports, heatmaps, and relevant data. All under check!
8. Jetpack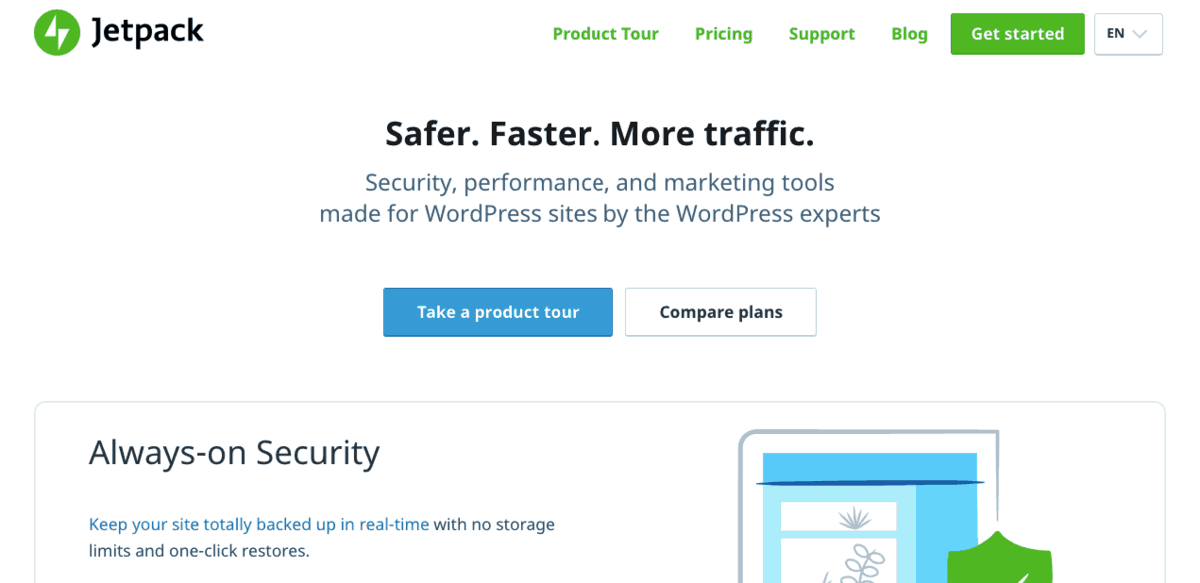 Keeping your content safe, performing on the top level, master traffic, management, and design features… Are you not entertained?! With Jetpack, you obtain complete site stats and analytics with enhanced distribution. Bulk site management is its middle name with a special focus on performance and website security. With countless tools and features in the marketing, design, and security areas, you get the full package that perfect software should offer for an affordable price and remarkable results, without exceptions.
9. Simple Feed Stats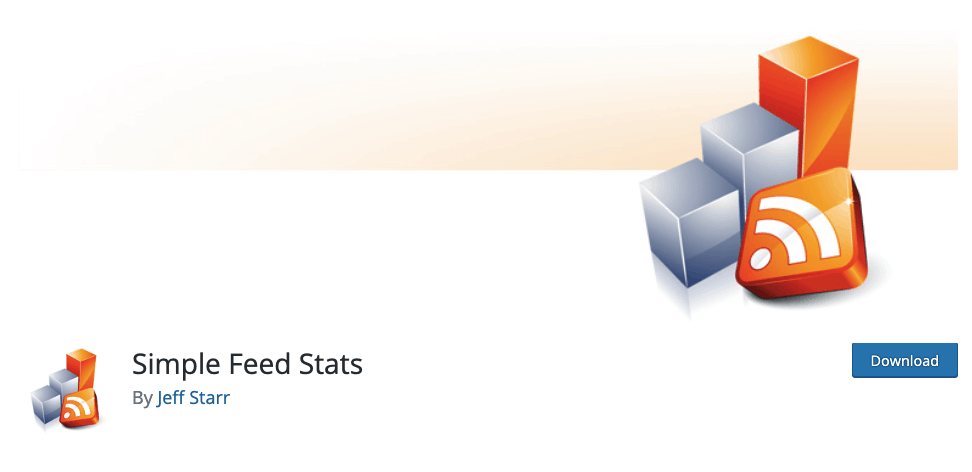 We complete the list with another great plugin that tracks your feed automatically and provides you with all of the stats and tools you need. Simple Feed Stats is fully compatible with WordPress Multisite, offers various types of tracking like via URL request, embedded post image, embedded feed image, or your own custom image. With multiple tracks for each feed request, every relevant stat will be displayed to you on a simple interface in a matter of seconds.
Conclusion
Regardless of your blog's theme and goals, insights are a crucial part that will unveil all of the secrets you must acquire in order to step up your game and reach the top of your field. Some of these plugins are suited better for different thematics, and the only thing left for you to do is to browse through, find the one that suits you best and enjoy your online adventures with the company you will never let out of your sight again.