As most of you know, you do not just publish your podcast immediately after recording because it needs to go through a post-production process.
I think it is safe to say that nobody likes poor-quality #audio, wouldn't you agree? That is why audio #editing is a must if you want to look professional.
If you've been looking for services or tools that can help you with post-production for podcasts, broadcasts, radio shows, movies, screencasts, etc., then you've probably run into Auphonic, a service that uses algorithms when processing audio. To make use of it, all you need to do is upload an audio file, and it will do the rest (post-production).
It is a decent service that can quickly optimize your audio, but it does have some downsides. It can be quite expensive if you wish to do a lot at once, and worst of all, you do not have full control over the sound quality as it uses a fixed algorithm to process audio. Thankfully, there are alternatives to Auphonic that might be a better choice for you, so let's check them out, shall we?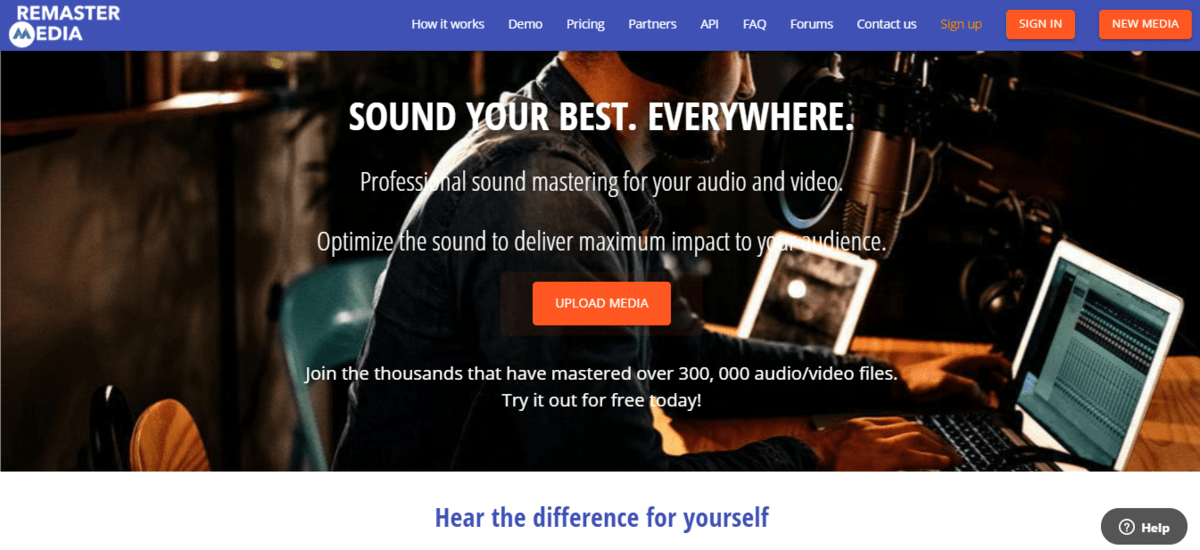 ReMasterMedia allows you to quickly optimize both audio and video files and deliver top-notch content. Simply upload a file, and you will have it optimized professionally in almost no time. Can it be any easier than this? I don't think it can.
Also, unlike Auphonic, ReMasterMedia allows you to choose from multiple different audio enhancement profiles as well as noise reduction profiles and has the option to automatically level the audio to perfectly match your content.
So, configure it to fit your needs and be done with post-production within minutes.
Features
GDPR compliant
60-day money-back guarantee
Same features included in all plans
Up to 14 sound enhancements
Upload and optimize any type of audio or video file
30-day history log
Pros
Easy-to-use
Quick & professional
Allows previews
Allows remote work (mobile devices)
Multiple enhancement profiles & noise-canceling options
Perfect for podcasters, musicians & most content creators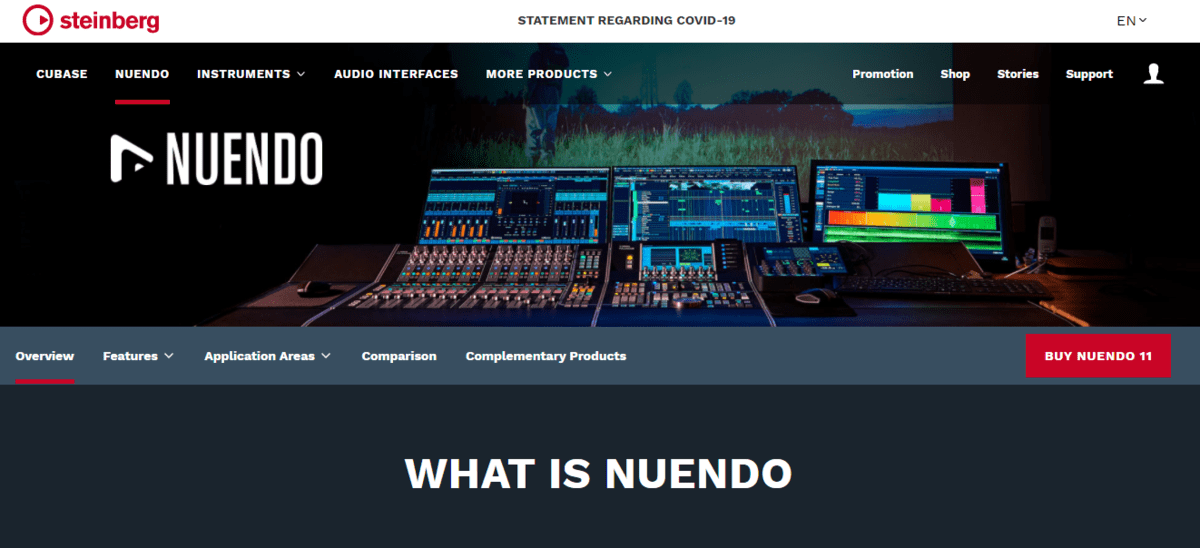 Nuendo is a tool that helped create the soundtracks for many high-profile productions. It receives regular updates along with new features, improvements, and user-requested functions.
Nuendo strives to fulfill all expectations for a dedicated audio workstation, comes with a free trial, and is available for Windows and Mac.
Features
Audio editing & effects
Batch processing
Export multiple audio file types
Record live audio
Record multiple simultaneous tracks
Virtual instruments & mixing
Voice changer
Pros
Premium audio quality
Advanced mastering techniques
Automated dialog replacement
Perfect for TV, game audio, film, and music industry professionals
Discounts for educators & students
Alitu is a simple podcast editing tool for when you are in a hurry. It is a web-based tool that helps you optimize your raw recordings and turn them into quality content. You can use it to convert and clean up your audio, remove any mistakes, add your own music, add fades, as well as save precious time.
With it, you don't need professional help to have studio-quality content.
You can upload your main content from anywhere. Simply use the drag-and-drop feature and click a few buttons to get your audio in perfect shape. Their custom episode builder and editor can move your clips around, trim, cut, add clips from your library, and of course, set up fades.
Features
Audio editing
Audio effects
Automated technicalities
Upload multiple recordings simultaneously
Merge, cut, or trim recordings
Fades from music to voice
Add music
Pros
Automated clean-up and audio conversion
Effortlessly remove mistakes, add music, and fades
No learning curve
A fully-professional audio workstation that allows you to create, mix, and design sound effects with the best digital audio editing tools.
It includes multitrack, waveform, and spectral display, which is what you need to create, mix, edit, and restore audio content.
It is one of the industry's best audio cleanup, restoration, and editing tools. Furthermore, its workflow is fully compatible with Adobe Premiere Pro, and its Essential Sound feature helps you achieve professional-quality audio without the need for any assistance.
Features
Sound editing tools
Audio effects
Batch processing
Export multiple audio file types
Live audio recording
Record multiple simultaneous tracks
Virtual instruments
Virtual mixing
Voice changer
Digital audio workstations (DAW)
Video editing
Video capture
Video stabilization
Pros
The most advanced editing tools
Superior audio compression & restoration
Integrates with Adobe Premiere
Pristine sound quality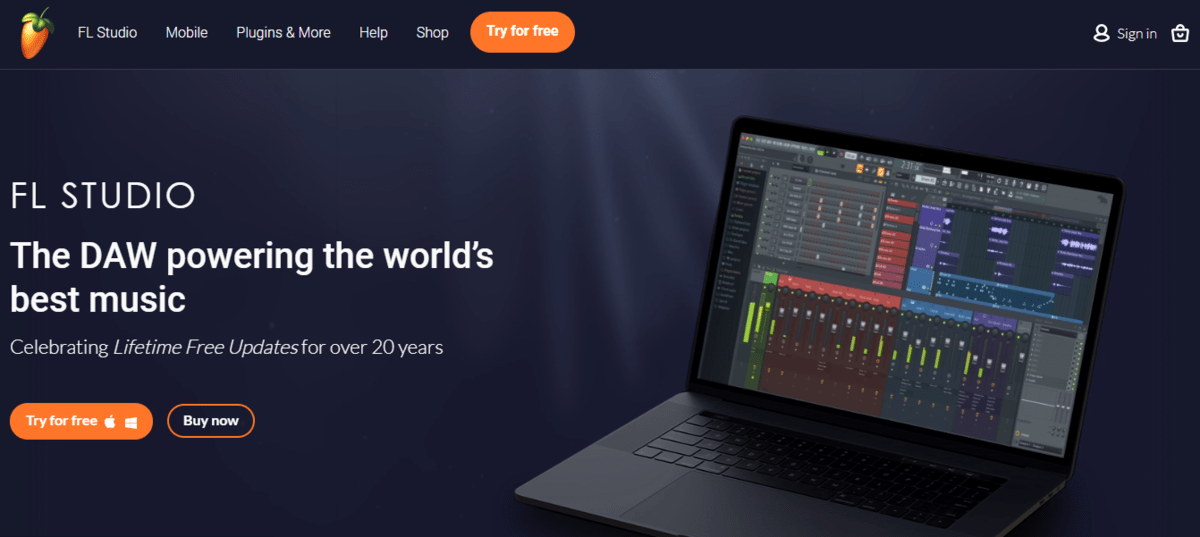 FL Studio is one of the world's most used music post-production tools. Lots of famous DJs use this tool to create their hits, and there is even a (limited) trial version, which allows you to create, save, and export projects in different audio formats such as MP3 and WAV.
It includes most features that you would need to create even the most complex tracks. Also, the team behind it promises you will get all future updates for free no matter which version you buy. Not a bad deal, don't you think?
Features
Sound editing tools
Sound effect chains
Advanced automation
Batch processing
Export multiple audio file types
Live audio recording
Record multiple simultaneous tracks
Virtual instruments
Virtual mixing
Voice changer
Plugin delay compensation
Pros
Not very hard to master
Has great features
You can save time with automation
Professional sound quality
Perfect for musicians & DJs
Conclusion
I am sure you already know that there are loads of tools/services that offer the same options for less or more money. Therefore, do your research and pick one that best suits your needs and budget.
Sometimes, the easiest and quickest solution is your best bet, but then again, if you want full control and advanced features, you'll need to get involved with some serious editing and production tools/services.
Whichever tool/service you do choose, keep in mind that you can always switch to another one if you are displeased for any reason. I suggest you take advantage of trial versions to test out products and see which ones work best for you.