If you have any experience with WordPress, you are probably familiar with the term backlink. A backlink is any link that leads to your site from an external source.
They are important because a good positioning in web search results depends on them.
Of course, SEO parameters change constantly, but backlinks have somehow remained among the top criteria for top ranking in search engine results.
In the past, the number of backlinks was what mattered. However, once the Penguin Algorithm got updated, there was a major switch in the SEO priorities. Still, backlinks remained among them, but now it was their quality that was valued, and low-quality links were no longer an SEO plus.
So, the current criteria say that only high-quality backlinks can improve a website's credibility and boost its ranking. There is an easy way to confirm where your site is when it comes to backlinks. Just check out our list of some of the best backlink checker tools currently available.
SEMrush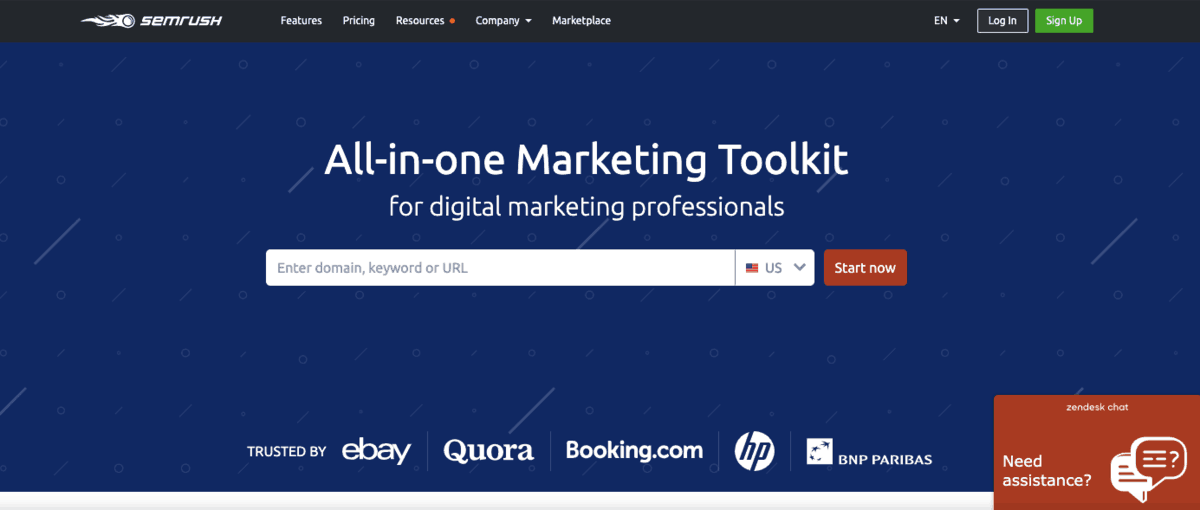 SEMrush has only a paid version, and it is designed to help the clients boost their online visibility and provide them with valuable marketing analytics.
This software is frequently updated with useful features and can easily be classified as a complete SEO tool. Besides backlink checks, it offers advertising and keyword research, traffic analytics, as well as for analytic reports for organic growth.
Going back to backlinks, it has a comprehensive database that is being updated on a daily bases. Hence, you can safely rely on the info you gather from it regarding your site's backlink status. In addition, SEMrush tells you how many of your site's backlinks are follow and how many nofollow. On top of this, you can see the bad links and put them on a disavow list, thus resolving the bad SEO. Additionally, you can see your backlinks divided into text, frame, form, or image links. This tool also groups backlinks depending on their TDL authority and distribution and shows you the origin country for the majority group.
Finally, SEMrush allows you to do the same backlink analysis for your competitors and see where they stand. Or, you can opt for a comparative analysis of your and a few other competitors.
All things considered, this software is truly an all-encompassing tool, and will probably turn out to be a worthwhile investment.
AHrefs

AHrefs is another paid software, which also offers a cheap 7-day trial period for any plan. During this time, you'll be able to access all the features that your chosen plan includes. The large database is constantly updated, so the analysis results are completely reliable.
In short, it provides you with a complete analysis of your website's backlinks and related anchor text. Moreover, it gives you a full SEO picture of your website, thus helping you save some time on fixing negative SEO, which was the result of the recent Penguin update.
Going further into details of this software's services, we can see many useful features, such as anchor text distribution and domain rating. Additionally, it offers the number of organic keywords, the statistics for organic traffic, as well as traffic value.
When it comes to the backlink analysis, it gives you info on referring domains, and even the number of times a certain domain shared a link to your website. On top of this, there is another valuable feature that shows you the list of new, lost, and broken backlinks, together with follow and nofollow links. All these analysis results can conveniently be exported onto a PDF or CSV file.
In summary, AHrefs is not only detailed but also extremely helpful when it comes to maintaining the quality of your website's backlinks.
OpenLinkProfiler

OpenLinkProfiler is a free backlink checking tool that offers detailed analysis and is quite easy to use. Its numerous effective features include a detailed report on the site's SEO, backlinks, as well as backlink analysis of individual pages or the whole website. All research results include the freshest links together with those somewhat older, but not older than 90 days.
Some of the more convenient pieces of info this tool offers include the total and the number of unique links. In a separate slot, it shows the number of links that lead to your homepage, and beside it, there are data about follow and nofollow links. Still, the top option in this tool is the LIS analysis. Standing for Link Influence Score, this section measures the power of your backlinks via various parameters and calculates the actual values those links add to your website. In addition, we can mention another two convenient features – one of which lets you filter out results according to the industry, while others let you export up to 1000 freshest backlinks onto a CSV file.
All in all, for a free app, OpenLinkProfiler can do a great job of backlink checking, and can easily be classified as one of the best free backlink checker tools.
Moz Link Explorer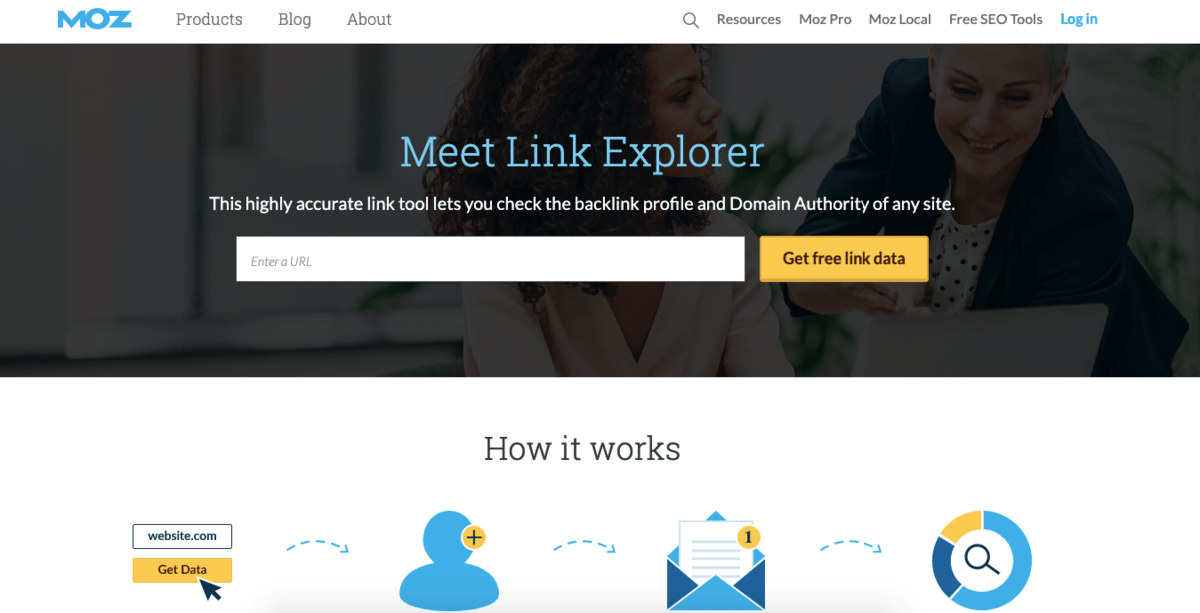 Moz Link Explorer tool is among the oldest of this type. Still, although the oldest, it has various useful features, and you can choose between the free and paid version.
The goal behind this checker is clear – managing the analysis quickly and facilitating better link building. This is done in three ways: analyzing backlinks, spotting the corrupted ones, and discovering link building options.
Now, if we dive into the details, we'll see that this tool offers a keyword and link explorer, domain analysis checker, and location audit tool. Link explorer overview dashboard will give you a quick insight into where you stand with backlinks. Conveniently, each backlink comes with details such as anchor text, page and domain authority, and spam score. Additionally, it enables you to track your online presence.
One is certain – this checker tool will not let you down.
Conclusion
Checking your backlinks is essential if you want your site to be among the top search results. As of recently, the quality of these links is the only thing to focus on. Hence, you need a detailed and reliable analysis software. We have listed just some of your options that we see as the most effective and user-friendly. Some of them require certain investments, so try to figure out what is the best solution for you. We hope these tips can help you pave your way to success.