Like any other business, running an e-commerce one requires specific marketing strategies to grow the business. Marketing is not something that is accomplished overnight. It takes a lot of time and patience, along with knowledge and experience.
If you want to achieve better #success in #marketing, you need to pay attention to several aspects.
It is desirable to have an adequate e-commerce platform that will have a significant impact on the success of your business. It is also crucial not to forget to do SEO to increase traffic and attract new customers.
Every company needs to monitor the way customers participate in its e-commerce. Knowing and using analytics tools gives you the ability to grow and identify potential problems. Social media activity and email communication are the parts without which no business could achieve great results. And to make it all easier and save time, the introduction of automation as part of everyday tasks is the ideal solution.
If you choose the right tools to help you manage each of these segments, you win with a bit of luck. So, in this article, we present you with the eight best tools that can be of great help.
WooCommerce
The primary and initial thing to think about is the use of an adequate tool to improve the functionality of e-commerce. WooCommerce is the only WordPress plugin on the list of the best e-commerce platforms. It allows the creation of visually appealing and functional online shops within an existing website. It is easy to use, and you can fill it with all types of products.
It is flexible, adaptable, easy to integrate with other applications, which is why this platform is an excellent option for any e-commerce store.
It includes all the essential elements. You can customize the look of the store and add product pages as needed with the addition of images and product information.
It offers different shopping cart and billing options with payment systems that adapt to global sales and payment methods.
To these essential functions, we can add secondary functions such as digital download management or analytics.
PursueApp
With the activation of PursueApp, you receive instructions with detailed guidelines for using and achieving the desired results. Cold marketing is a great way to attract more potential customers and introduce new products or services.
You can set up contact options, book appointments with clients, or start a conversation with target customers, only with one email. With this tool, you can also create personalized campaigns that will be 100% organic and directly targeted at your potential customers.
PursueApp also uses a robust system that tracks the client's response to a received email and automates the next steps. You can customize it to any CRM, website, or ad campaign.
It is possible to send cold emails to all services like Gmail, Outlook, Microsoft Exchange, etc. You can also send marketing messages in combination with intelligent Google Workspace or Gmail systems, which will make each email unique. This way of marketing can be highly effective and beneficial for many companies and their business.
Canva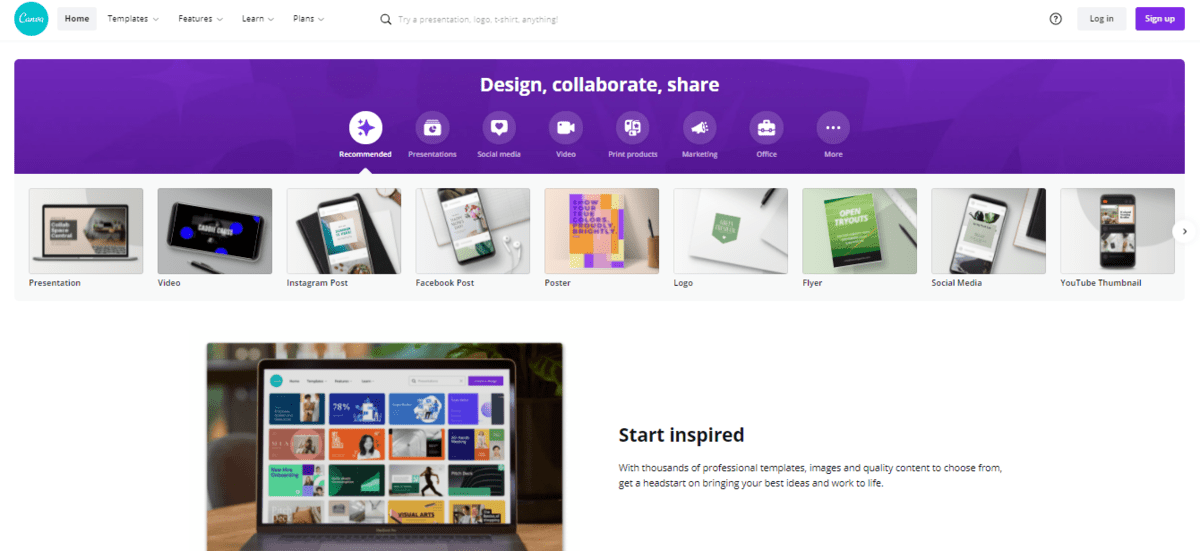 Content and internet marketing are some of the critical factors for a successful e-commerce business. It is well-created content that sells your products and attracts new customers. For this purpose, a tool like Canva provides endless possibilities.
It is an excellent graphic design tool intended for all people, regardless of their previous knowledge and experience.
In addition to being completely free, it offers a host of features for photo design, font customization, adding filters, labels, icons, etc.
Companies can also use this tool for creative purposes, like creating infographics that can have educational content. You can create invitations, flyers or choose from over 50.000 free, professionally crafted templates from various categories.
It is also often used to create content on social networks, as well as create logos or marketing newsletters, which can further enhance the impact of marketing in your business.
Ahrefs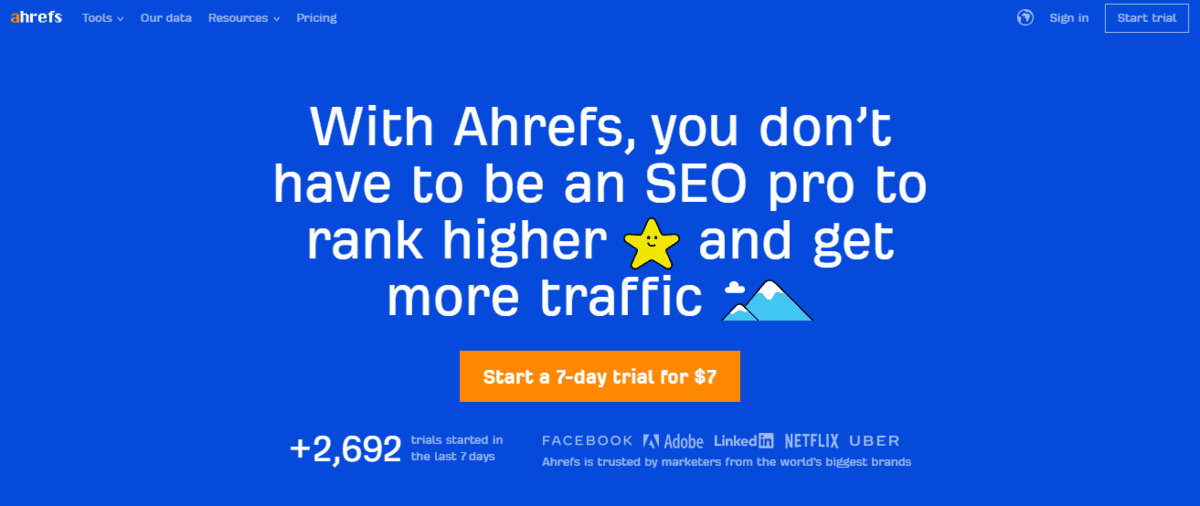 If you do not have enough experience in creating an SEO strategy, you can learn all about it through this tool. In addition to offering the basics for SEO with all the necessary information, Ahrefs also provides many tools needed for successful process management.
It allows you to increase search traffic while also tracking your niche. With the help of Ahrefs, you can research the best keywords on Google, YouTube, or Amazon, analyze competitors, and identify SEO issues that you may not have been able to locate before.
It also contains a unique feature designed to display the required results sorted by traffic value.
Whether you own a smaller company or an SEO agency, this tool can be the ideal solution for an optimized website.
AdEspresso
From now on, you can follow the management of advertising campaigns on social networking platforms in one place. Whether it is advertising on Facebook, Instagram, or Google, you can track and analyze everything with the help of AdEspresso.
It lets you share campaigns with your customers with live campaign previews. Creating campaigns with this tool is very simple, comprehensive, and provides flexibility that is ideal for more complex processes.
You can also create your Google Ads campaigns, add the keywords you need, create dynamic product ads, and choose the audience you want to show your ads to.
Everything you've previously selected for a particular campaign, ad combination, or target audience can be saved and used for a new campaign.
Google Analytics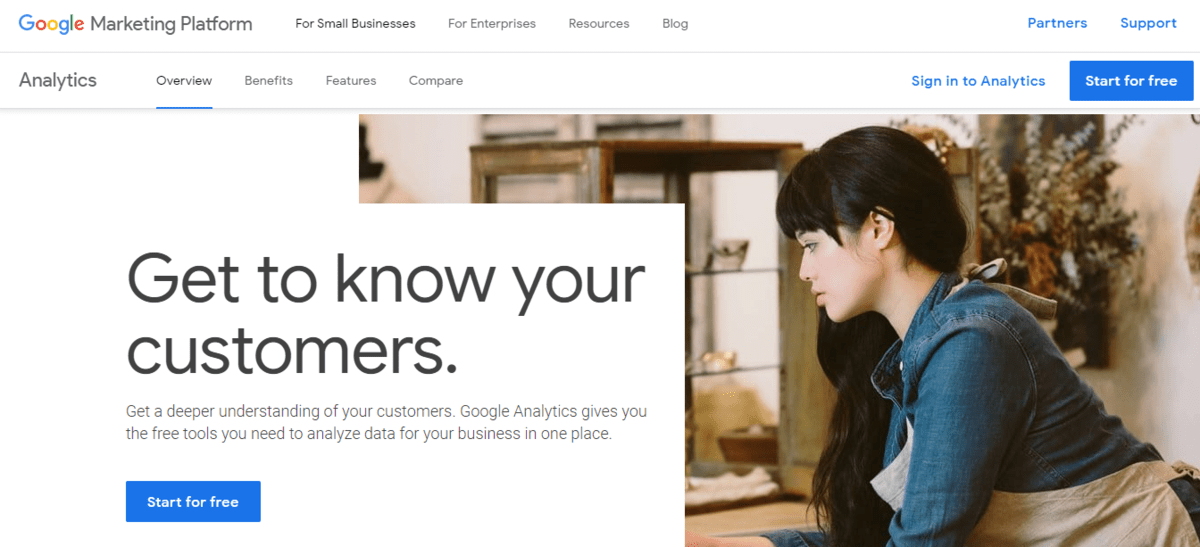 One of the most widely used analytics tracking tools on the market is Google Analytics. With this powerful tool, you have insight down to the smallest detail. It is ideal for assessing your market, content, products, campaigns, current trends, potential areas for improvement, and to better understand your target audience and potential customers.
No matter what the industry, Google Analytics makes it much easier to understand customers and interact with them to achieve better results.
It provides a quick insight into your company's business, organization, visualization, and data management for making better marketing decisions based on the data collected.
Without any difficulty, this tool works in combination with other Google products, saving time and increasing efficiency.
Zapier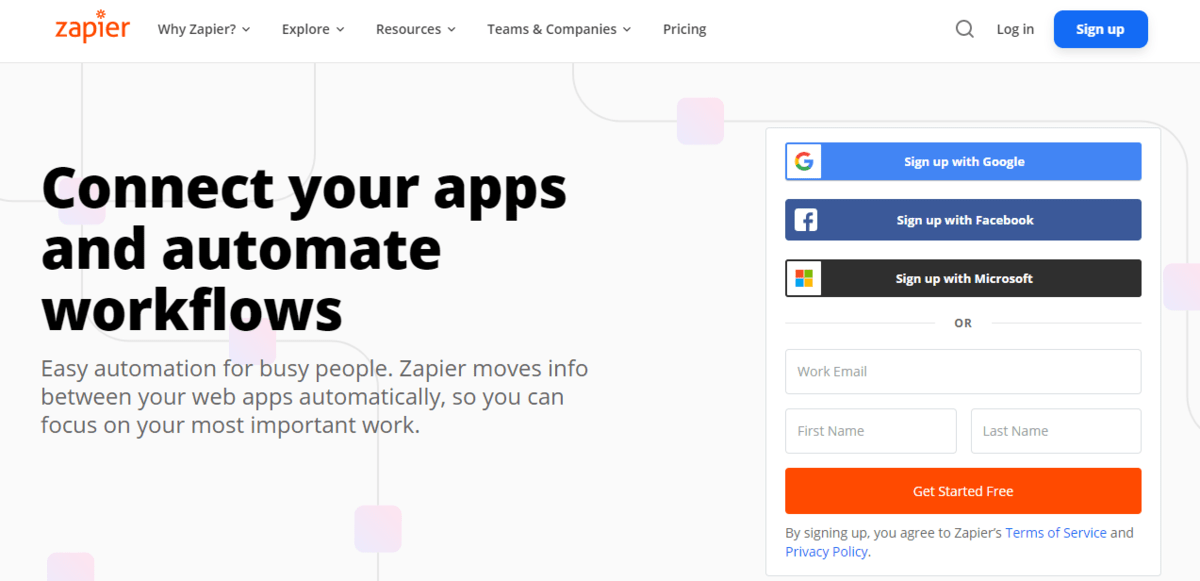 Zapier offers automatic data transfer among hundreds of related websites and applications to facilitate the entire process of moving data. This tool works as a channel for various services, from those for automation to those for updating spreadsheets with new purchases.
It works with the help of so-called "zaps" that send information automatically. You can speed up the flow of your business with the many features that this tool offers.
After setting up automation, you can focus on other tasks that are more important for the whole business.
Zendesk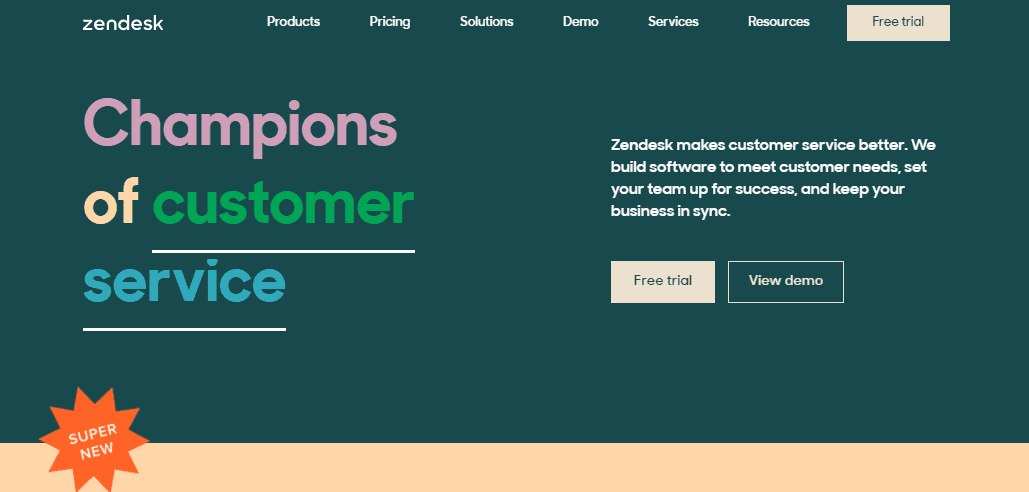 Zendesk provides customer support allowing you to work smoothly. Precisely when it comes to e-commerce, there can be significant disruptions if customers do not have a place that provides them with all the necessary information.
Your customer will have great feedback through this tool no matter which channel they choose; email, social platform, or messaging via WhatsApp or WeChat. If you select the live chat option, you will directly connect with customers via the web, mobile phone, or messaging.
If the customer's problem is not resolved using one of these ways, the Zendesk Talk option offers an agent who can conduct a conversation with the customer.
The tool can also analyze, collect, measure, and improve the overall user experience. And with the help of the Zendesk Gather option, you can create customer forums where they can share their experiences, ideas and give support to each other.
Conclusion
E-commerce marketing is a segment that will always be insufficiently researched because every day, there are some new ideas and innovations that are better than the previous ones. And of course, technology is always on the rise.
That leads to the conclusion that there are many tools to help you do the best possible marketing for your business.
With a well-chosen combination of tools to improve the e-commerce user experience, you will achieve great results. We have presented only a few tools that can help you, and it is up to you to choose the best ones for you.