Do you want to stand out from the crowd? Today, the most important thing regarding the presence on the internet, no matter what the subject is, is the uniqueness of your content.
The other side of the coin is that it is difficult to achieve it. Because unique and quality content can be created only by talented, capable and experienced writers. Regularly creating quality content daily or any other basis needed by the blog owner requires many resources that should be invested to get attention-worthy content.
Looking for a #writer to help you with creating #content for your blog? These #platforms will help you to find a perfect match.
In today's world, the internet is a place where you can find everything you need, all sorts of subjects, images, videos, etc. Also, there are many places where you can find writers who will generate excellent content for your website and blog. They will also deliver you content that will meet all your needs efficiently and in the shortest period. Isn't this handy detail to know?
Below are just a few platforms we consider the best platforms for finding content writers for your blog.
1. WriterAccess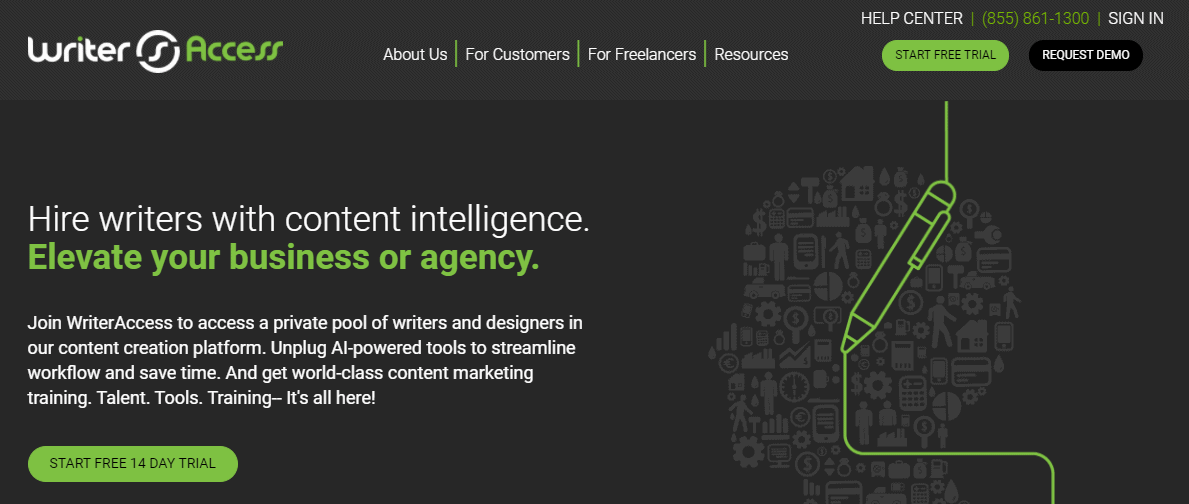 This platform will help you find freelance talent that will make the content for your site precisely the way you want it. WriterAccess also offers many features and capabilities, but we will list only some of its features below.
You can find writers easily through the dashboard of this platform, where they offer many options for finding talent. If you opt for advanced searches, you come to many filters to help you select. Many categories are available depending on the specialty to find the talent that best suits your needs.
After filtering everything possible, this platform suggests writers who have met your criteria. You then decide who to choose and with whom to start collaborating.
Also, another possible way to find the ideal writer for your site is the AI Search option. It allows you to enter your text quickly, and this platform will offer you all those writers whose way of writing best matches your writing style.
There is also an option to create a post where you post your project with all your needs. With this option, talents can apply by themselves, which means they don't get matched to you automatically, but you will have to wait for them to find you.
If you opt for this software, there are three package options where you get even more advanced features with each larger package:
License Tier 1 – One Time Purchase of $ 49.00
License Tier 2 – One Time Purchase of $ 89.00
License Tier 3 – One Time Purchase of $ 149.00
2. ContentFly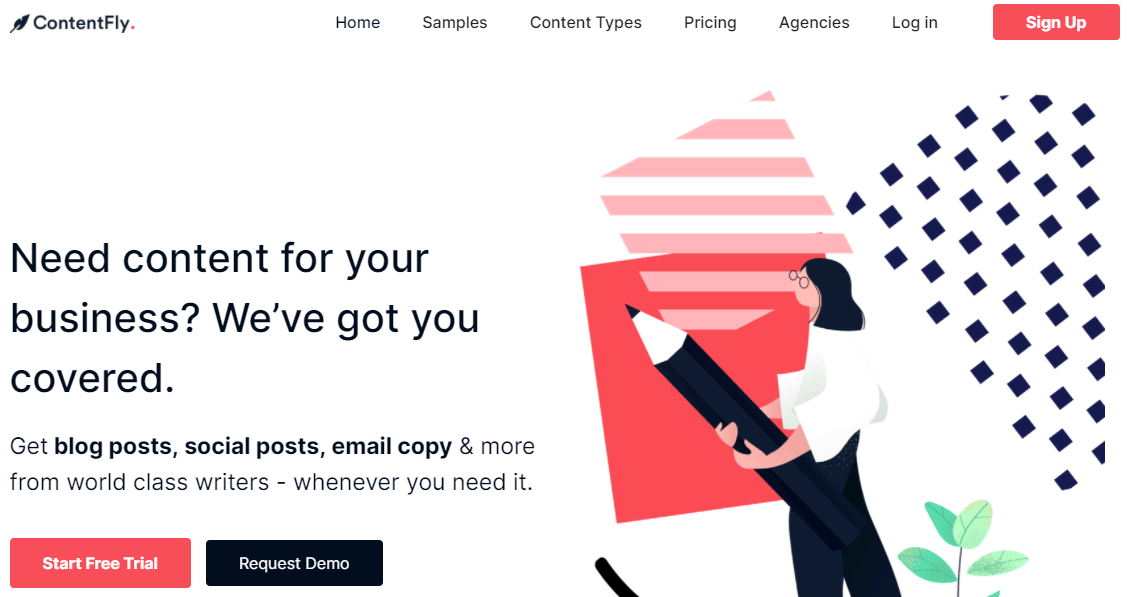 ContentFly allows you to easily access the dashboard of this tool from where you start searching for your ideal content.
Namely, it works on the principle that you enter the number of words you need. After that, you start creating your summary, whether you want to describe something in detail or present the topic. Based on that, ContentFly will do some research and then find the ideal writer for you. When it's all over, your content will be delivered to you. Content that contains 1000 words usually takes five business days to be delivered.
ContentFly writers can easily write about anything since they specialize in different types of content. Still, the primary orientation of the ContentFly platform is creating content in the form of marketing emails, blog posts, social posts, web page copy.
3. Crowd Content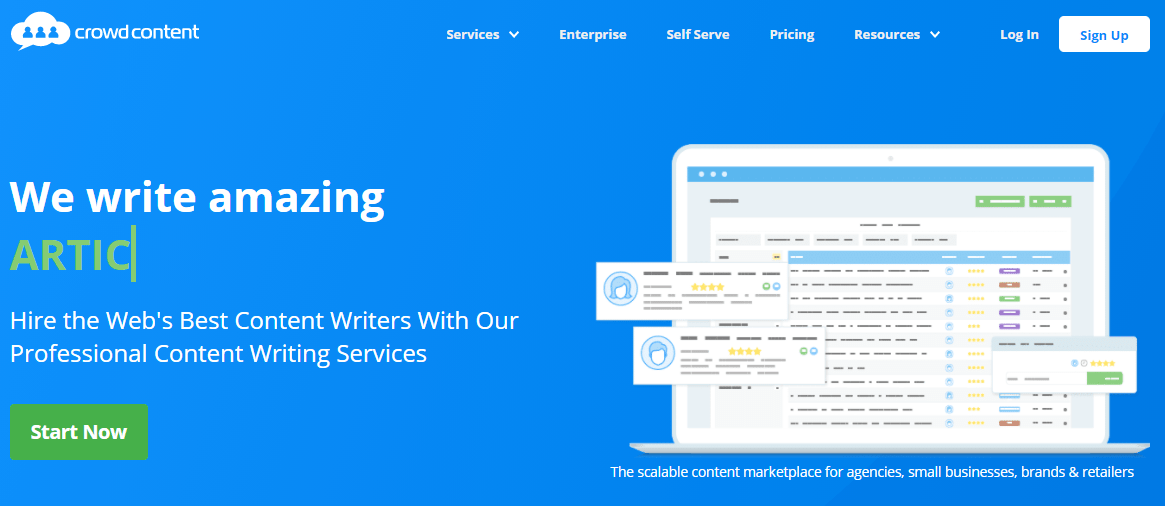 Crowd Content is another platform whose role is to connect writers with those who need quality content.
Firstly, you fill out a form in which you answer essential questions about the criteria that content must meet your needs. You can specify different things that you want to consider when creating content for you.
After you complete that step, qualified writers will make the best possible content for you, and all you need to do is publish it. Can it get any simpler than this? It is important to note that you can either use instant chat or request a revision to precisely get the content you need.
4. Freelance platforms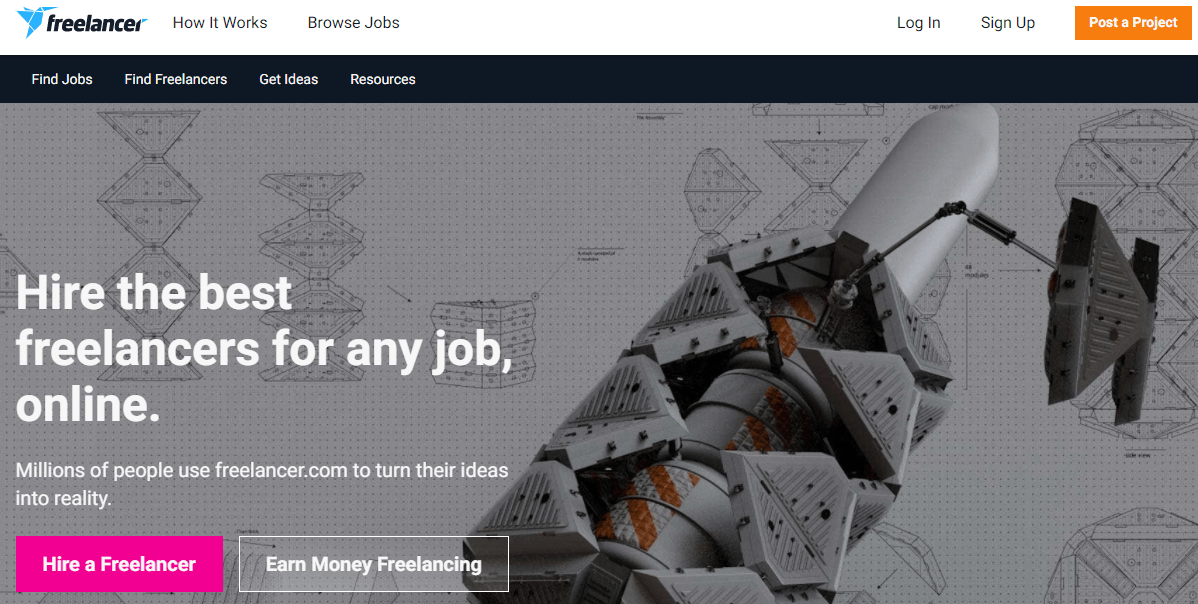 Easy way to connect writers and clients is freelance platforms like Fiverr, Upwork, Freelancer, etc. As someone who needs quality content, you can find the person you think could deliver the content you need.
However, by looking at that person's previous work and qualifications, you can publish a project with all the details and wait for the writers to reach you. If they are interested in the job and if they consider that they are qualified for the same.
Conclusion
Today, a vital resource that we invest, in addition to effort, in any quality content, as we already said, is time. As much as someone has talent, ideas, and likes writing, sometimes there is simply no time to create the necessary content regularly. Also, if someone does not have the skill and cannot make any meaningful content finding the right person who will write your content may be tricky and complicated.
If you don't have time to create content for your blog, then consider hiring a writer who will write for you unique and quality content!
The previous list shows a solution for any situations you could find yourself in a while trying to find a perfect content writer. Simply connecting with writers via, say, the WriterAccess platform. As we have seen, this platform offers countless opportunities and the highest quality writers. It also allows you to get quality content speedily and bring your blog to the top. The possibilities are endless; it is up to you to decide what you want or does not want to do for your blog.