Online shopping and general existence on the Internet feel quite impersonal, and honestly, that is true. Sure, the Internet does offer opportunities for parasocial relationships in a lot of cases, but what about when you're shopping? If you're unsure about something, IRL, you'll just turn to an employee, ask them and get your answer in no time. It's a different story online.
Too many businesses only feature #email customer #support, and that's very isolating and lacks that much wanted personal touch.
To combat that, how about you try implementing live chat? Not only will you be able to communicate with your customer base more efficiently, but you'll also boost conversions and brand loyalty.
If you want to create an online survey with livechat mode, you can freely use a WordPress survey plugin that has that functionality and go ahead to writing down your pre-thought questions.
So, check out our list of the top 5 WP plugins for the job.
1. LiveChat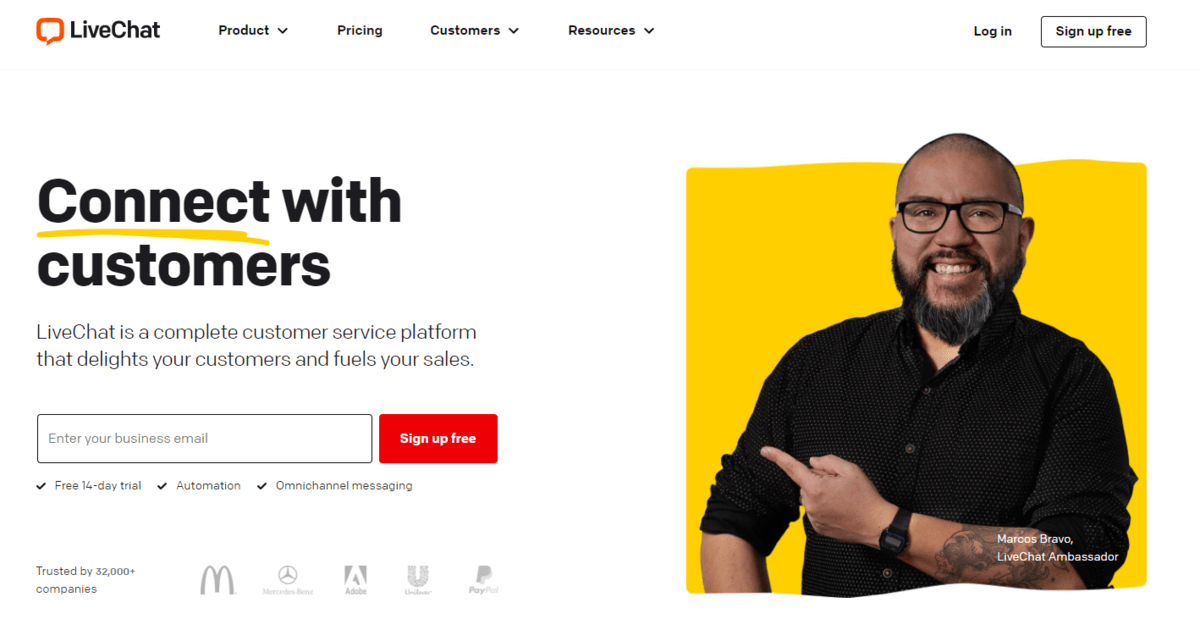 LiveChat is probably the most famous WordPress live chat plugin, and it's no wonder why. It's beautifully designed, very easy to set up, and integrates with many tools you're using already, like Google Analytics. Its unique trait is that it elegantly balances AI, and with a personal touch, all customers appreciate it.
A welcome chatbot greets customers and offers help right from the get-go. It answers simple questions as well as redirects customers to FAQs so that simpler inquires are handled swiftly. If a human touch is needed, the customer seeking help is transferred to a human customer support agent that can help them right away.
It's mobile responsive and allows you to add surveys before or after the live chat session, so you can always know what your customers are feeling.
Pros:
Loads super fast
Integrates with many third-party tools
Allows for pre-written answers that lighten the load for your CS agents
Cons:
It can get a bit pricey if you want all of the advanced features
No automatic chatbot for when a customer is about to leave the page
2. Olark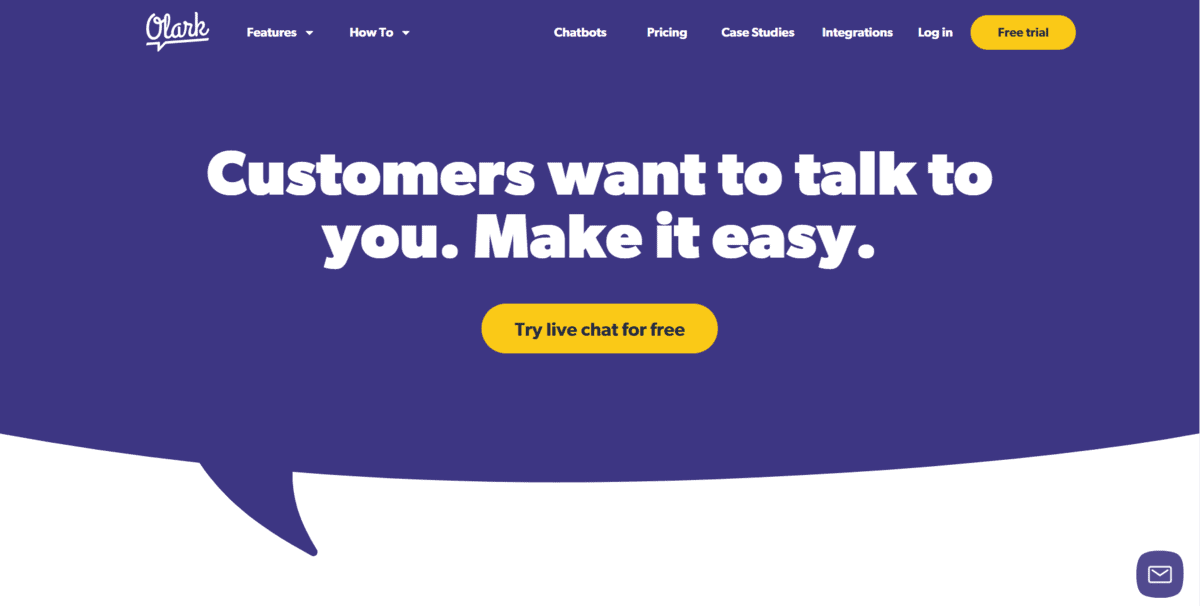 Olark's primary purpose is to make communication with customers as easy as possible. In their own words, their chatbot feature is a chatbot for people who hate chatbots. It can start and end conversations, route leads to suitable agents, automate scheduled calls, and most importantly, the chatbot knows when a human agent is necessary.
Olark gives you a choice to use it as a plugin or input a code snippet to get your chatbot. Its other interesting features include monitoring visitors live, as well as real-time reports on chat volume. You can use these reports to see which team members handle most chats and how visitors are rating them.
Pros:
Easy to use
Great chat options
Real-time monitoring and reporting
Cons:
Some commands require a bit of code
3. Zendesk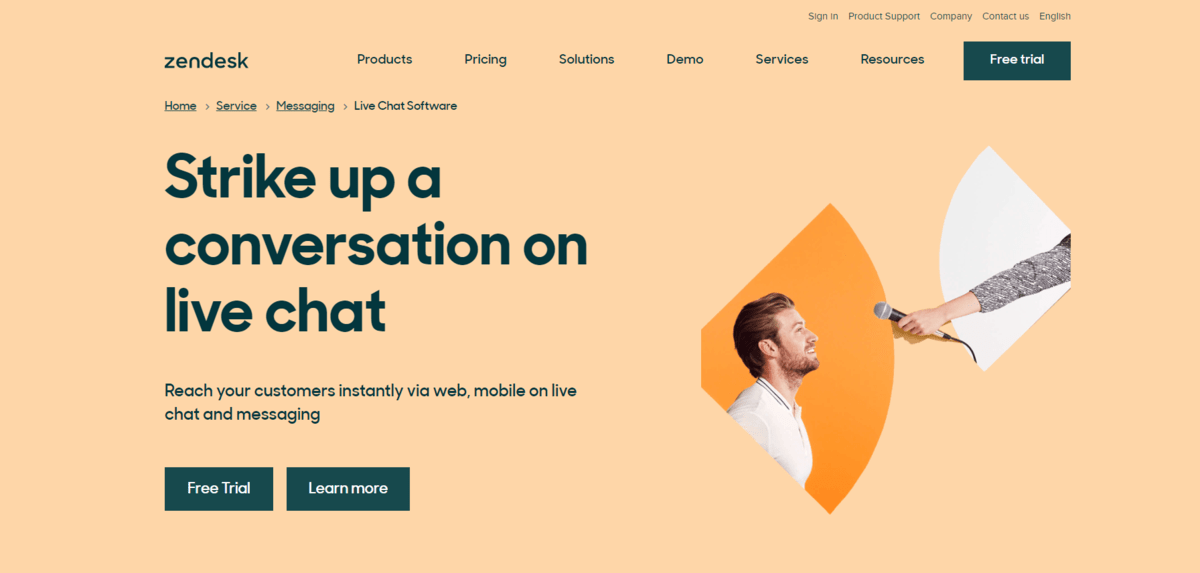 A great advantage of Zendesk is that it has slightly different plans based on the type of business a client plans to utilize it for. So, if you're running an online store, you'll be getting something catered to your specific niche. This tool also works great with others as it integrates with WordPress, Salesforce, etc.
Suppose you're very concerned about the aesthetics of your site. In that case, Zendesk might be just the tool you're after, as it offers plenty of interesting and beautiful templates for chatbots that can take over the grunt work while your agents are unavailable.
This tool also comes with some pretty advanced analytics, so you can learn how to advance customer support through the help of data. They do offer a free trial, so you can try things out before committing.
Pros:
Provides many useful integrations
Offers advanced analytics
Cons:
Reporting only comes with more expensive price plans
4. Conversational Cloud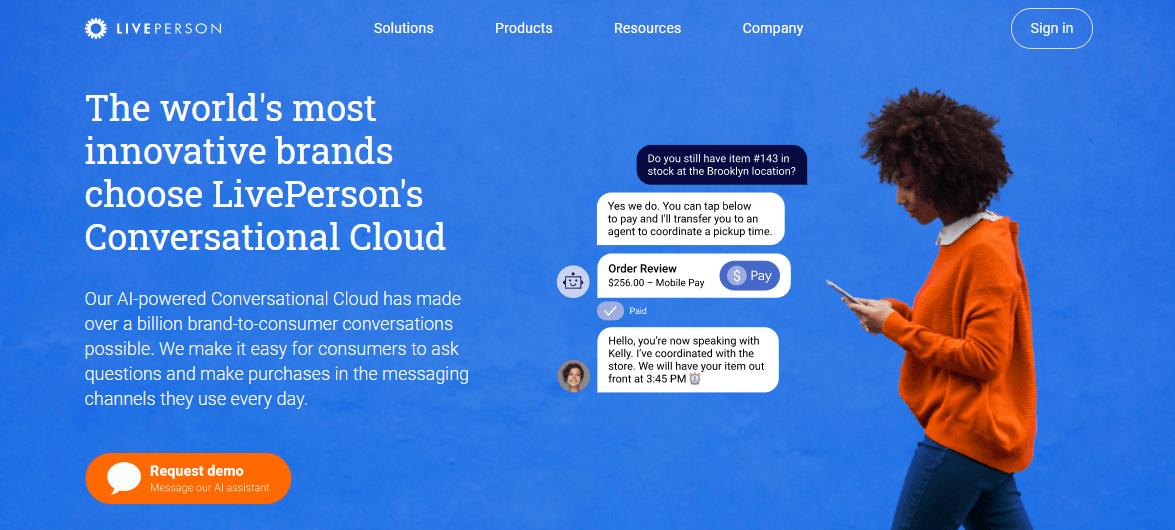 LivePerson's Conversational Cloud is an AI-powered tool that makes it easy for customers to ask questions and communicate with businesses. This tool offers a vast array of communication channels to utilize. Using Conversational Cloud, you can add messaging on your brand's website, on your website, or you can use social messaging, email messaging, and even third-party messaging like WhatsApp.
If you happen to have a larger team and some coders on hand, there's also an option to customize the tool to your heart's desire. Another thing worth mentioning here is that Conversational Cloud puts a special emphasis on security, so you never have to worry about it again.
Considering the many solutions and plans it offers, Conversational Cloud can be suitable for most businesses, including small startups and industry giants. Just browsing through their many offers, you'll be able to find something suited for your business in no time.
Pros:
It offers plenty of chat options
A wide variety of solutions for different business types
Customizable
Cons:
To find out the prices of their products, you must request a quote
The reports it provides are somewhat limited
5. Sendinblue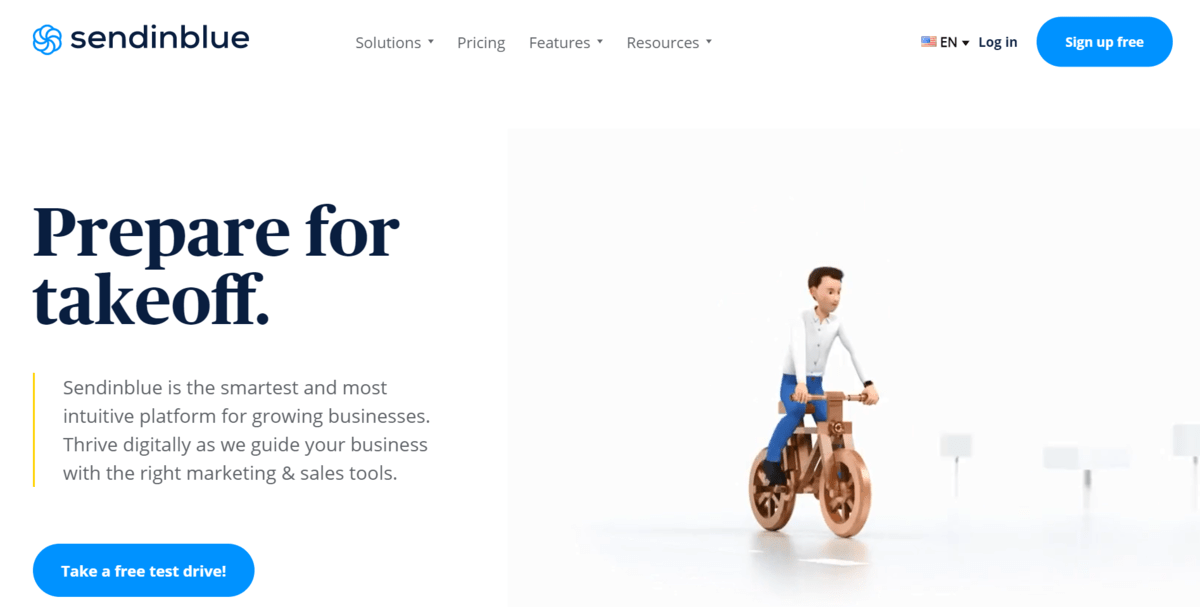 And for the last entry on our list, we decided on a tool that provides many features in terms of marketing, and live chat is only one of them. So, if you're looking for a complete marketing solution that just happens to involve a live chat feature, Sendinblue is it.
As it is a well-rounded marketing tool, next to a chatbot, you'll also have access to features like SMS marketing, email marketing, marketing automation, and signup forms. Plus, you can also utilize Facebook ads and promote your business even further.
As far as the chat feature is concerned, it is super beginner-friendly and easy to implement. You won't be having any trouble trying to navigate it since it comes as a part of a more comprehensive tool.
Pros:
Easy to use
Complete marketing solution
Cons:
The live chat feature is only available in high-tier pricing plans
Which One Is Right for Me?
The answer to that question greatly depends on the size of your company and the type of business you're in. If you own a smaller or mid-sized business that deals with sales, LiveChat is probably the way to go. But, if your business is larger and you require a hyper-specialized product catered specifically to your niche, then we'd recommend something like Conversational Cloud.
Hopefully, our article helped you find the perfect live chat plugin, and you're now ready to start efficiently communicating with your customers.
If you have any further questions, feel free to let us know in the comments section below.