As of right now, WhatsApp is the most popular messaging app in the world. With its stunning growth over the last few years, it swept the competition off of its feet. Hence, it really is no wonder why WordPress plugin developers decided to make plugins dedicated to WhatsApp.
For those that need a bit of a refresher, WhatsApp is a free instant messaging app with which you can message, voice call, and video call other users and even communicate within groups. It allows for the exchange of texts, images, and videos near instantly.
WhatsApp works with Android and iOS devices, but recently it also became compatible (through a specialized app and web page) with desktops running Windows.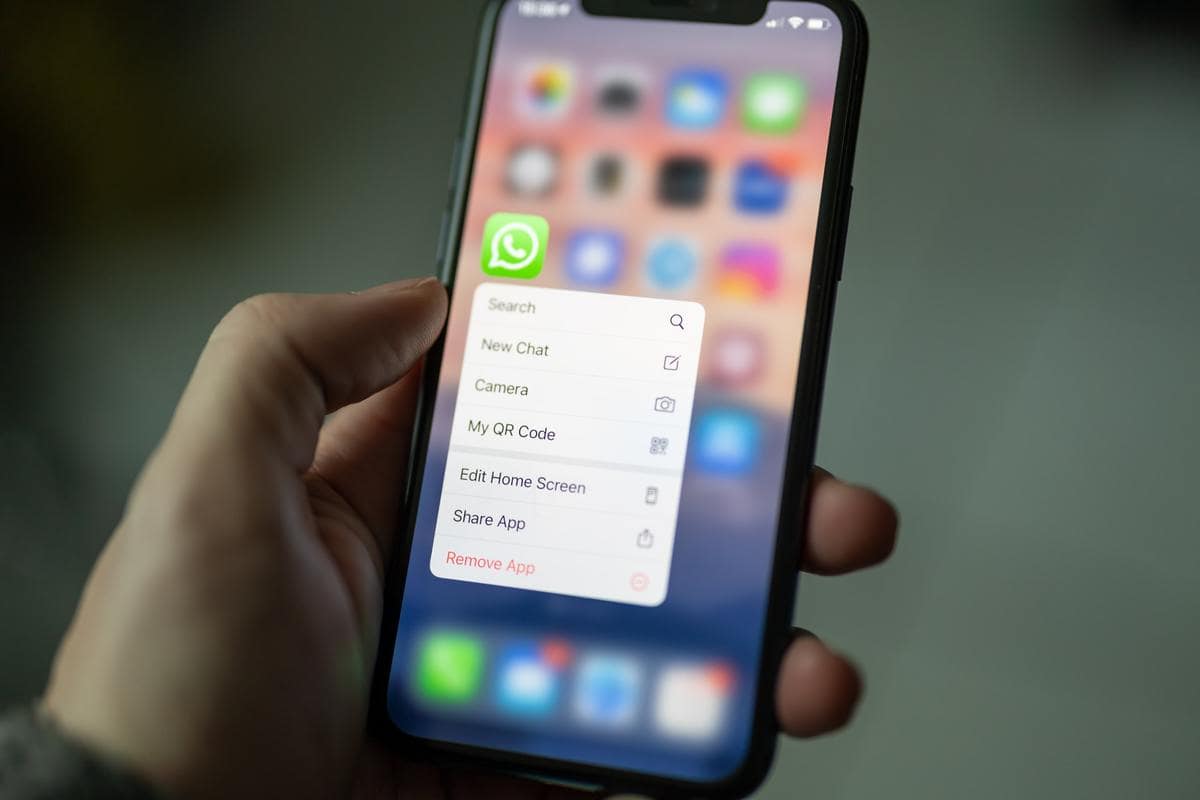 Now, you must be wondering, "why would I even need WhatsApp on my WordPress website when I can just have my email address there?". Well, in this world of globalization, customers and site viewers expect instant responses from the website they're visiting. And while that may seem demanding, quickly resolving issues should be everyone's top priority, especially if your site has payment-related features.
Having the functionality of #WhatsApp communication on your #website may significantly boost user experience and your sales margins.
But to implement that, you first need good WordPress plugins that will actually get WhatsApp onto your website. So, here are some of the best WhatsApp-related plugins for WordPress.
1. Click to Chat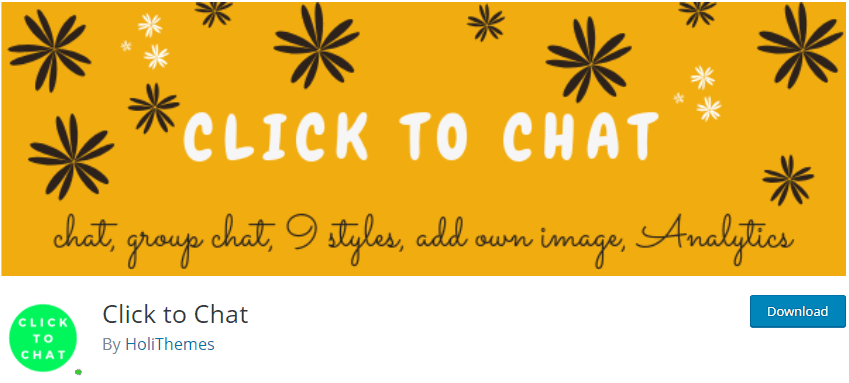 Click to Chat offers a one-click connection between your site visitors and your smartphone (or desktop, via web.whatsapp.com). You can customize the WhatsApp button with various styles, so it perfectly matches your website's design. You'll be able to position the button wherever you want as Click to Chat has no fixed positions and even offers the option to have different button positions depending on whether or not your visitors are using phones or desktops.
You can even set up pre-filled messages (text that appears in the WhatsApp chat when a page visitor clicks on the WhatsApp button/image), so in case you are running multiple pages, you instantly know from where a user contacted you.
Since Click to Chat is compatible with both WooCommerce and Google Analytics, you'll be able to track when and where (on your page) visitors clicked on the WhatsApp button, as well as what products they were looking for.
2. WP Social Chat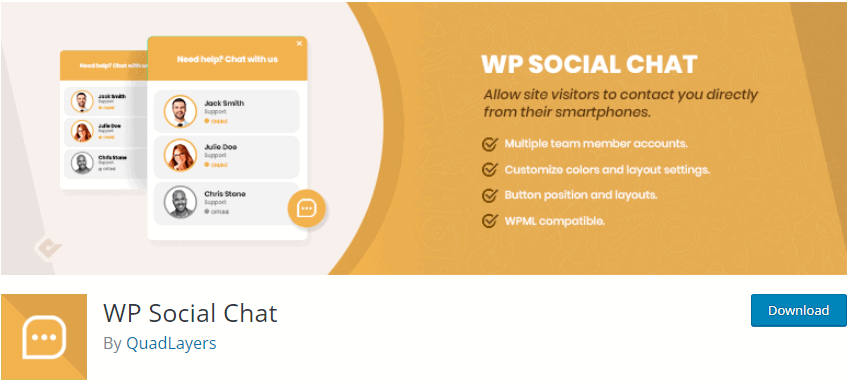 WP Social Chat, formerly known as WP WhatsApp Chat, is one of the best plugins out there for establishing a WhatsApp to WordPress connection. It has over a hundred thousand active installations and offers direct conversational access from your website to your WhatsApp number.
With WP Social Chat, you can create a button that will lead your customers to a chatbox through which they can directly contact you on WhatsApp. You can create and add custom icons to keep it looking crisp, neat, and in accordance with your overall design.
The plugin even offers a premium option, which you can get if you need multiple users on the same number. In other words, if you want to include multiple team members in your response unit.
WP Social Chat also allows for the creation of personalized messages that you can set up as initial responses for your customers to see.
3. WP Chat App
WP Chat App enables you to quickly connect with your visitors via the WhatsApp button. After customizing and setting up the button itself, you can even add multiple accounts for your agents so that your visitors can pick who they want to message. Furthermore, you can personalize those accounts so that your visitors can feel more comfortable communicating with your staff.
WP Chat App also took care of all the coding, so all you need to do is stick the button onto your website and customize how it looks to suit your design.
It is completely free to use, so there's no reason not to get it. Especially considering how easy it is to use. You can set it up in a matter of minutes, and the pay-off it brings is immense.
4. Chat Button by GetButton.io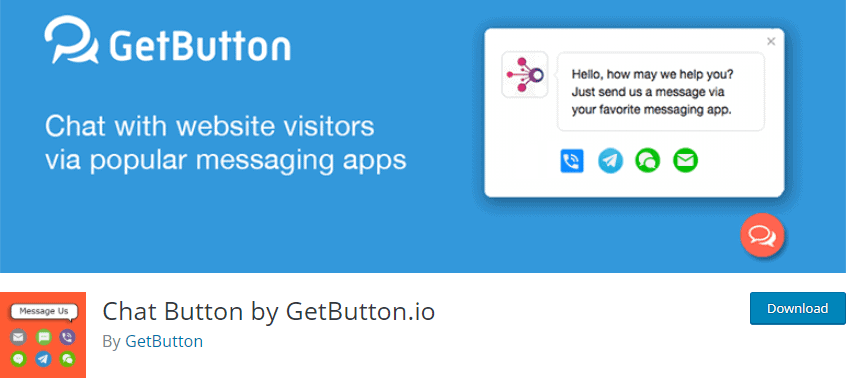 Chat Button by GetButton.io is a free WordPress plugin that allows your visitors to contact you via WhatsApp, Facebook Messenger, or other similar instant messaging applications. Its ability to save conversations even if your customers leave your website is perfect for keeping track of your conversations.
Chat Button by GetButton.io can be the perfect way for you to increase your user engagement and sales of your products as well. After all, there's no better way to sell stuff than to fulfill your customers' needs.
The plugin is compatible with all devices, so there won't be any problems connecting you with your site visitors and customers. Chat Button by GetButton.io is also a great option for multilingual websites as it supports a vast array of languages.
On top of all that, it's also completely free, with no features hidden behind a paywall. All its features are given to you for free.
FAQ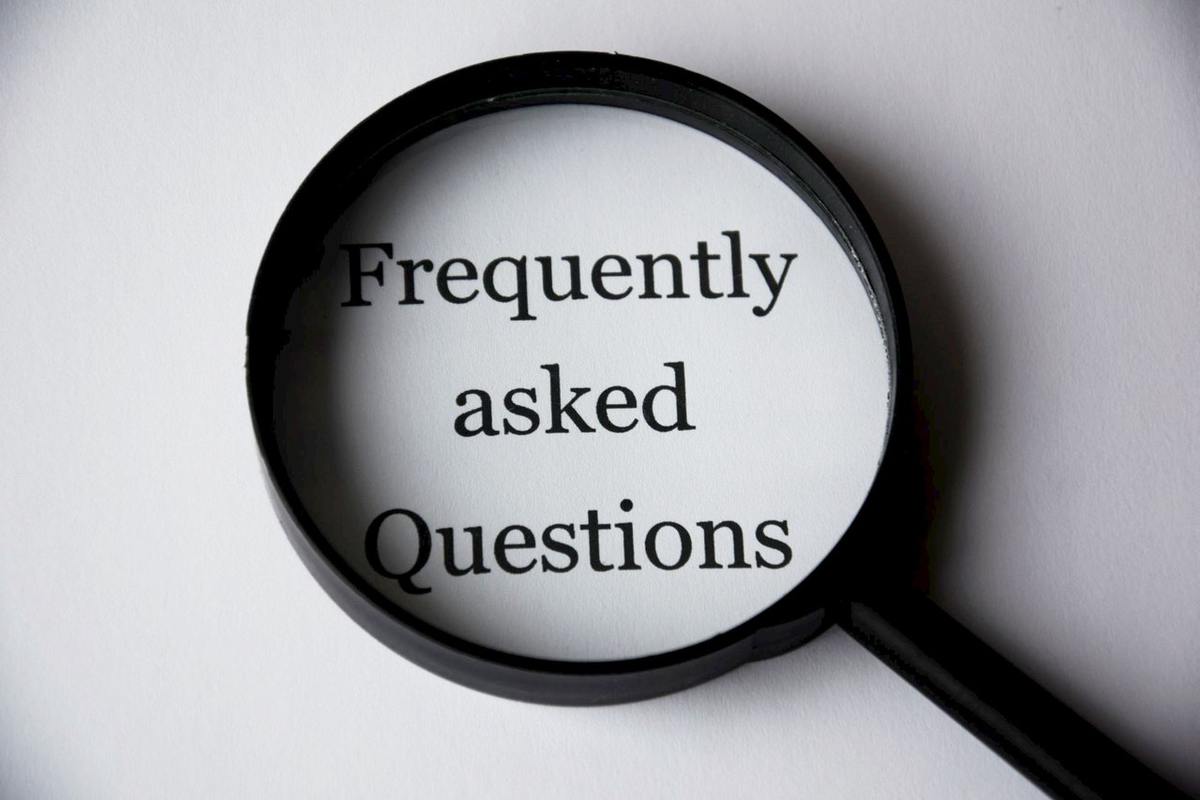 1. Are these plugins GDPR compliant?
Yes, all of these plugins are compliant with GDPR, so you won't need to worry about your visitors' privacy or whether you are breaking the law. Being GDPR compliant means that you'll be able to access an entire market that would otherwise be completely out of reach.
2. Will my WhatsApp number be visible to my site viewers?
Yes, anyone who visits your website and clicks on the WhatsApp button will see what number they're connecting with. That's why it'd be best for you to use a business-only number instead of your personal one. Since WhatsApp offers a premium business model, it might be useful to get that too.
3. How should I enter my number into the plugin?
For most of these plugins, you should only enter the numerical part of the number (so only numbers). That means you should avoid any symbols like +, -, etc. But don't forget to add your country's calling code in front too.
Conclusion
In this day and age, when customers demand instant responses from website moderators, there is probably no better way for you to make your website accessible than to integrate WhatsApp into it. With WhatsApp, you'll be able to keep track of your customers' needs and solve any problems that might arise.