Answering questions, helping your customers, or just keeping track of your business' social media is not easy. You have to constantly be online and available to answer questions or help resolve issues your customers might have. But, this can be done even without you or your employees constantly being on social media and checking messages.
A #FacebookMessenger #chatbot can be used to automate #Support, #Marketing, and #Sales while also improving the #UserExperience!
Luckily for all of us, technology has improved and now we have lots of options, apps, plugins, and extensions we can use to help us run our business. And in this article, we will review a chatbot that we think is a must-have for anyone who wishes to have good customer service, great user experience, and a profitable business overall.
SilFer Bots Review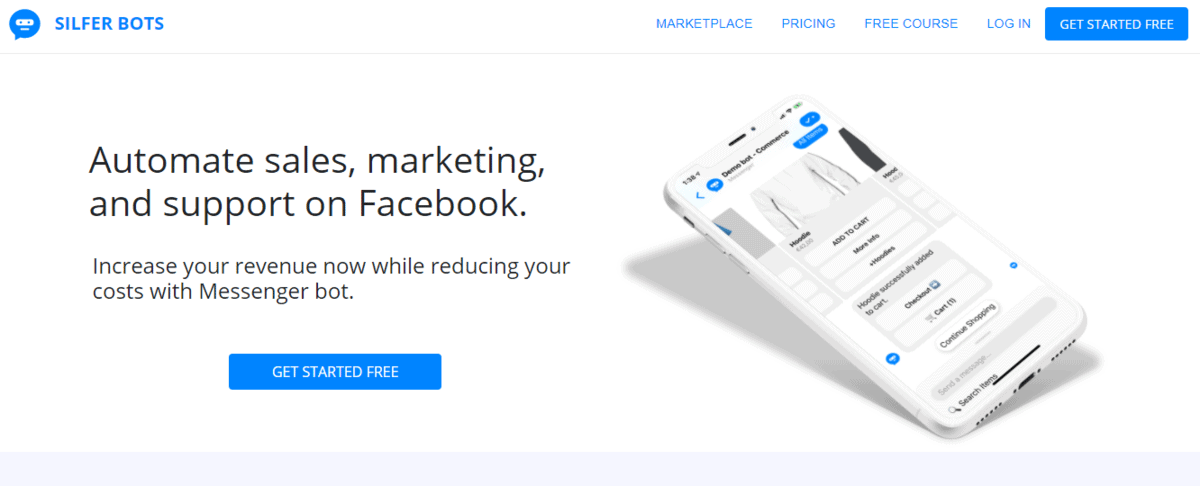 As we mentioned, we will do a short review of a chatbot we think you need to have as it is a great tool that helps you automate a lot of your business processes.
SilFer Bots is something like a personal robot assistant for sales, customer support, or even your marketing strategy. It is easy to use and there are no complex operations you need to learn in order to use it. Many users are very satisfied with the bot and gave it good reviews on its site.
In short, with this chatbot you can automate your ordering processes using Facebook Messenger. That way it is always on and you can rest assured the orders will keep renewing until canceled.
Also, by always being online, you can improve your customer support and user experience. Now, your customers don't need to wait for you to answer them. Instead, with a Facebook chatbot, you can create customized questions and answers to help your customers right away.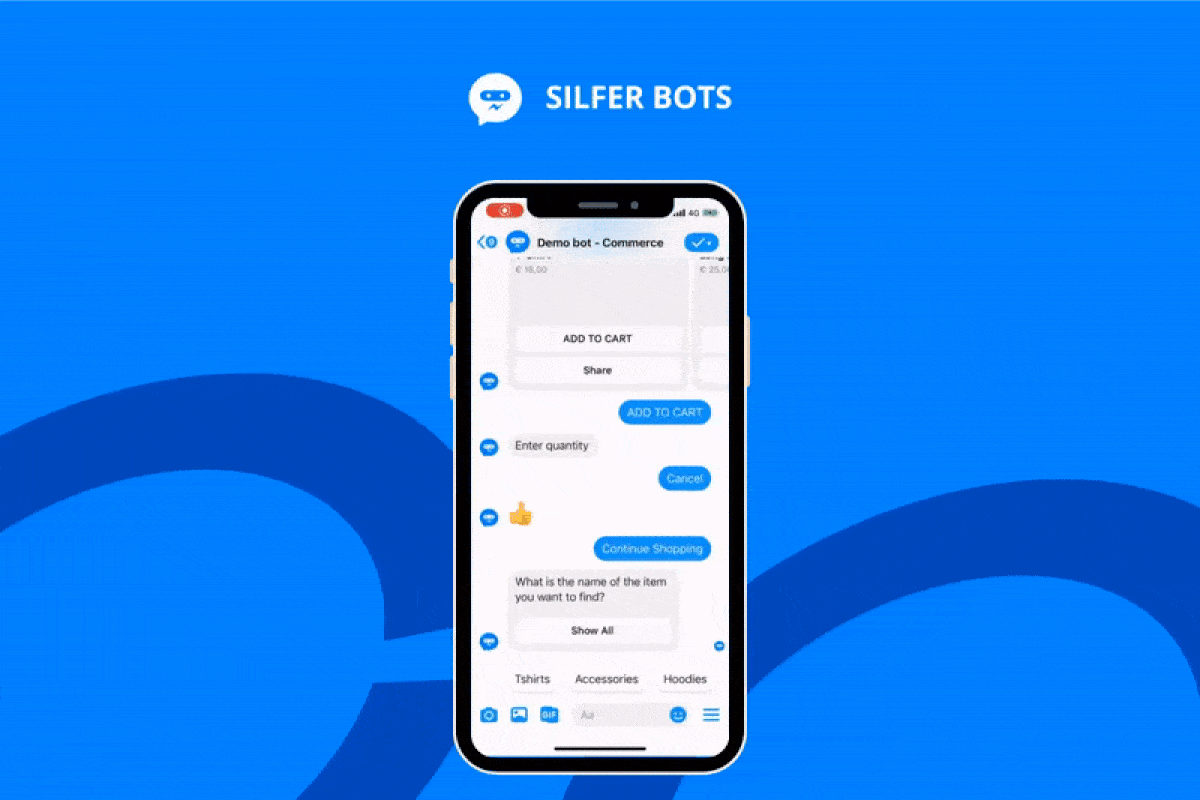 To make this work, you just need to connect SilFer Bots with your Facebook business profile and you can use one of the many pre-made templates to get started. It is not complicated at all.
When it comes to your customers, you can use native AI chatbots and make them respond to the most frequent questions about your products or services. You can also train your bot and set up custom responses to certain questions based on keywords and your most frequently asked questions. That way you can give your customers a consistent response that will help them find what they need.
Instead of using cheap Facebook followers and likes service, you can configure your bot to like and comment on the comments of your customers, so you appear more friendly, professional, or even more personal. This is great for building a relationship with your clients.
You can also connect your Facebook ads account to the chatbot so you get better leads that you can later use in your sales funnel.
When it comes to your customers' journey, you can set up a message flow to target specific customers. And you can also send emails or SMS to customers regarding the confirmation of their order, reminding them of some events you have scheduled, or even to share discounts and coupons.
Naturally, this chatbot can be integrated with a lot of other apps, such as Shopify, WooCommerce, MailChimp, Zapier, and many more. This e-commerce feature lets your customers place orders through Facebook Messenger, and you can even connect to your Shopify or WooCommerce store to add products manually.
This would work great for your customers as they just have to type in a keyword or a product name to find what they want. This even works for customers who aren't logged in to Facebook, they can still chat with the bot and get answers.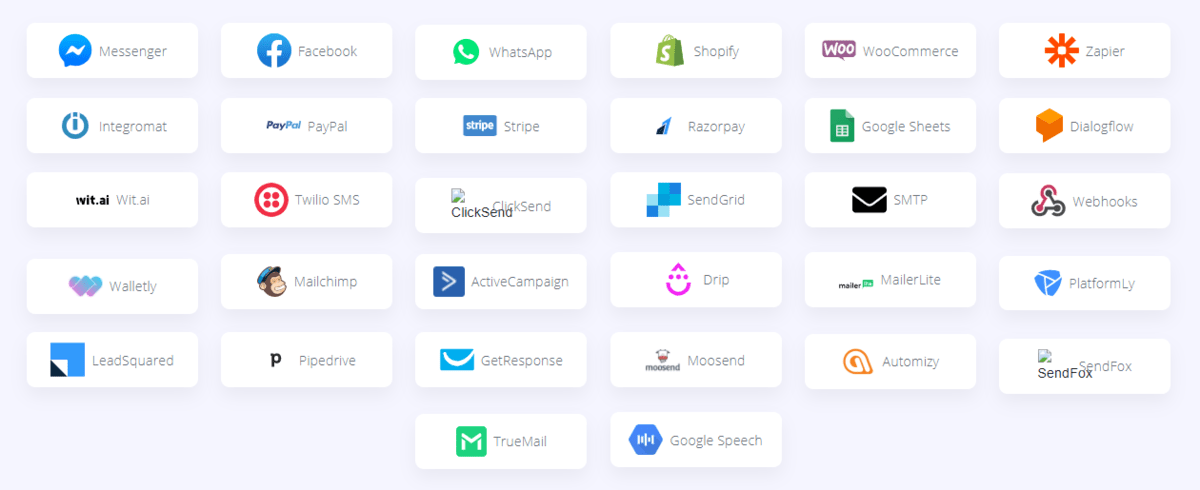 Lastly, you can set up abandoned cart messages to remind your customers about a potential purchase they forgot or didn't have the time to complete.
The bot comes with the ability for you to analyze its performance in a dashboard where you can see questions that the AI might not recognize. That way you can add new keywords and more detailed responses. And the drag and drop option makes it easy for you to customize your campaigns and track your revenue and the order processes.
Probably the best thing about SilFer Bots is that it is completely free to download. It usually costs $499, but now you can get it for free on AppSumo.
The bot is GDPR compliant, you can use it for an unlimited number of customers and keep track of how many customers you have talked to. Also, you get an unlimited number of broadcasts, tags, and custom fields, as well as a great Facebook commenting tool that we have mentioned before.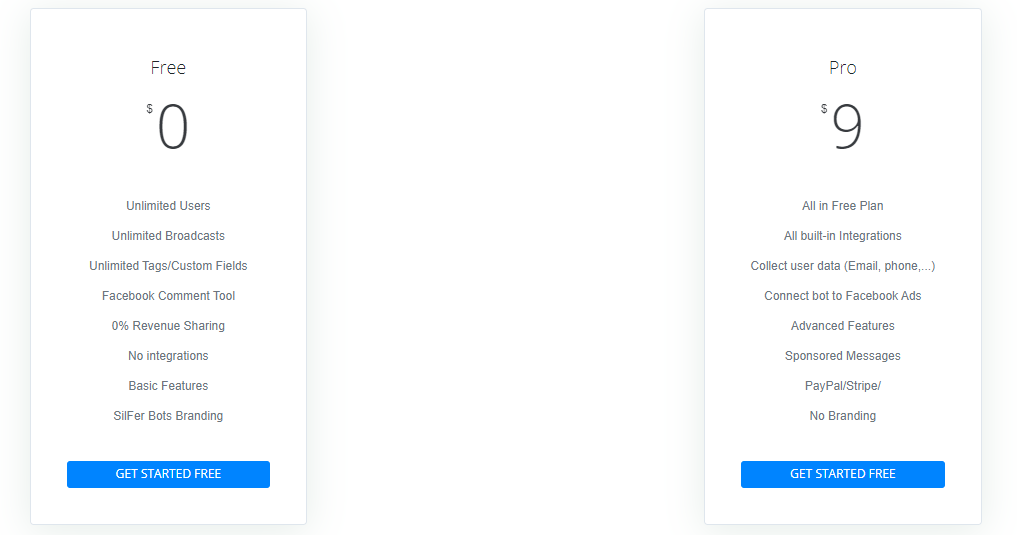 The bot collects data from your customers (such as email addresses or phone numbers), it can be connected to Facebook Ads and send sponsored messages. Lastly, it has some advanced features with built-in integrations and can be connected to PayPal and Stripe for safer payment options.

These features (such as subscriber data, product collection, user input) are pro features that are now completely free for a whole year. This gives you plenty of time to check out this bot and see if you like it.
It also gives you time to build your audience. If you succeed, great. If not, well at least you didn't spend your money on something that didn't make any profit for you.
Conclusion
Basically, you have nothing to lose with SilFer Bots. It is completely free and it gives you time to build up an audience and start making a profit if used right.
It is easy to use and you get a lot of features that make it easier for you to offer great customer support, find quality leads, and sell products. It definitely makes your marketing and sales processes a bit easier as you can automate a lot and then focus on some other things that are important for your business.
We think you will like this chatbot and we recommend you download it. It will make your life a bit easier.