Right now, if you don't know what an influencer is, you must be living under a rock. But if you really don't know who an influencer is and what an influencer does, it is a person with the ability to influence potential buyers of a product or service by promoting or recommending products on social media.
So, there you have it, an influencer basically makes you buy something. It has its pros and cons like everything else, but making a deal with an influencer will probably boost your business.
Not a fan of #BuzzStream? Check out this article to learn about its best alternatives!
Of course, it's better if you make a deal with someone who has a million followers than with someone with a hundred followers. Also, keep in mind what is the target audience of the influencer of your choosing.
Influencers are quite possibly the future of marketing. If you don't believe it, just look at what they do. A lot of them have a large following and can, with only one photo or story, influence their fans to give money to a company. Not only that, but many influencers have made social media their full-time jobs.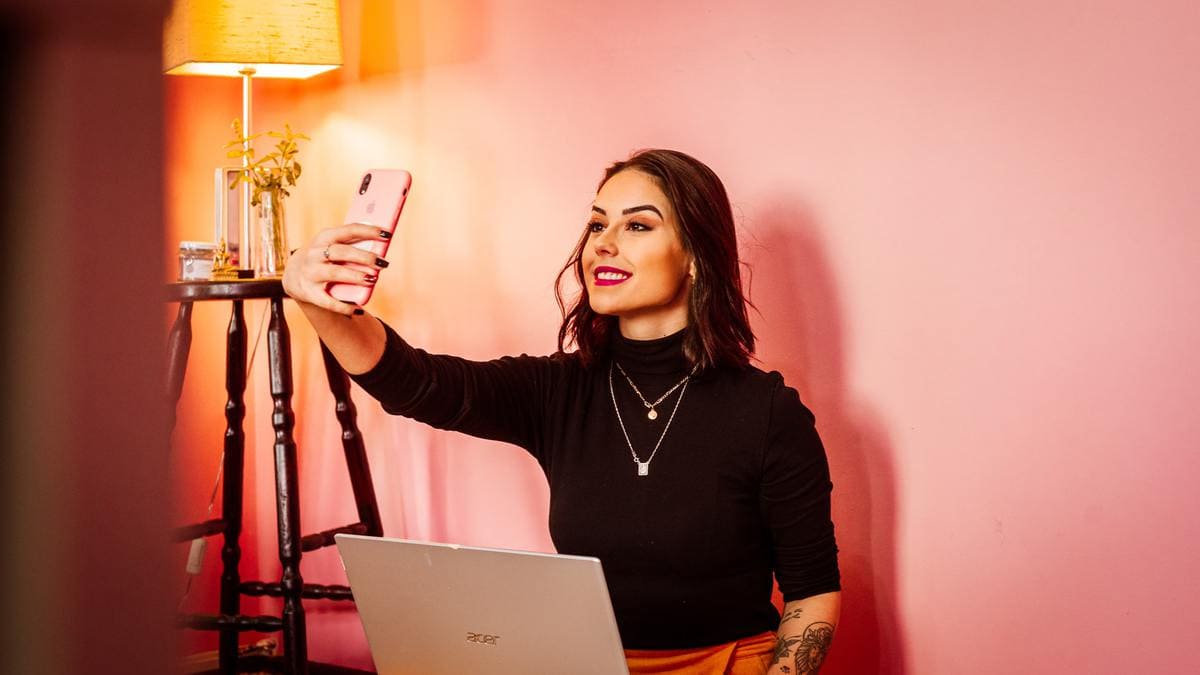 Trying the so-called "influencer marketing" has the potential to make your business grow. That kind of marketing works because of the trust that influencers have built with their following. Their followers will most likely buy something if the recommendation is coming from their favorite Youtuber or Instagrammer.
It doesn't matter if you sell products or services, whether you are a small business or an already established one. Nowadays, people are more likely to get something if they hear about it from someone they follow and whose opinion they trust, rather than reading about it in the newspaper or hearing something on the radio.
So, your first step is to do your research. Targeting and planning are important things that should be focused on. Different influencers have different audience demographics.  Also, keep in mind that trends are always changing. If you decide to make someone your brand ambassador, be ready for the possibility of altering your products to fit new trends. Moreover, it is important to have good communication with the person promoting your product or service.
Everything should be discussed prior, assuring everyone is on the same page to avoid any possible misunderstandings or mistakes. Maybe it takes a little more time and a more personal approach, but it will for sure pay off in the end.
With all being said, it definitely is a good idea to broaden your marketing techniques and reach out to influencers. Having good and strong business connections is a crucial part of growing and maintaining your brand. These days, being on social media and establishing good online business relationships is maybe even more important than having offline relationships.
Everybody is on the Internet now, so you better make use of it. The Internet is an important tool for attracting customers and raising brand awareness. Creating solid online partnerships leads to more opportunities and more customers.
To stand out online you should have a nicely designed website, feedback from satisfied customers, and a flow of visitors who come to your website. A helpful technique that can attract more visitors is cross-promotion. Cross-promotion is a form of marketing in which two companies promote each other or do marketing activities that benefit both of them. It helps you extend your reach as well as target new audiences and create new leads. For example, if you have a company that designs bookmarks, you can collaborate with an independent bookstore. In that way, customers from each business can check out the other one.
Now, let's talk a little bit about BuzzStream, a website that takes care of digital PR, link building, and content promotion. It helps marketers build relationships with influencers as well as improve search performance.
First of all, BuzzStream helps with outreach and finding influencers and bloggers that might be the match for your content. It automatically discovers contact information, stats, and metrics for you. It is so much easier and saves you so much time. You don't have to manually search every URL and see if something fits you. You get information, search through it, and can also filter and sort the results if you want.
BuzzStream then helps you get in contact with your prospects.  You can write a message that is based on your history, notes, and the prospect's recent posts. That way you are sure to write exactly what is needed. There is also an option to set the date when you want to send the message and an option to automate follow-ups and set reminders for follow-ups.
Furthermore, you can manage everything in your campaign so you know you are up to date and everything is going smoothly.
You get an instant view of your status as well as who has answered your message and who do you still have to reach out to. Also, you can keep track of your contacts and projects.
Lastly, BuzzStream gives you insight into your team and your campaign effectiveness. It lets you review your progress, your team's work and also evaluates your templates and emails so you know which type gets the most recognition. With BuzzStream, you don't have to worry if you are doing the right thing, BuzzStream will show you the needed data.
Now that you know what BuzzStream is, here are some alternatives.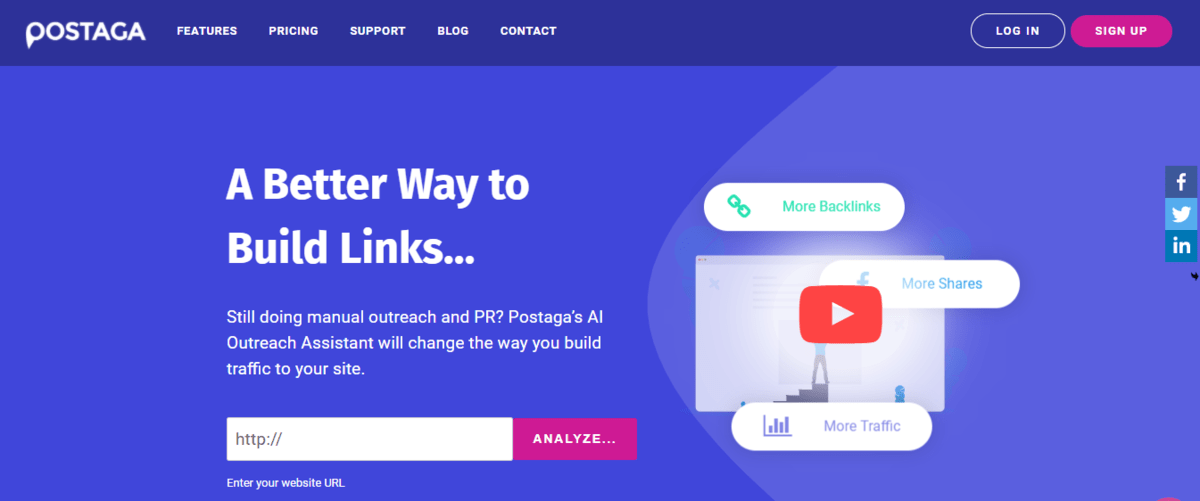 At the top is Postaga, an automated link-building outreach tool. It saves you time and nerves since you don't have to manually search every lead. By creating custom campaigns, it helps you with building links and getting traffic to your website. You can choose the campaign type to perfectly match your content and specific keywords, but can also customize it exactly the way you want it.
There are two outreach tools included, Mention outreach, and Resources outreach. The Mention outreach tool helps you get links and generate shares while Resources outreach gets your links posted in blog posts.
When you pick the campaign type, Postaga builds a list of relevant prospects and their contacts for you to reach out to. Then, you personalize the email that you want to send. Postaga also has an easy and clear dashboard where you can see your past performance, projects, email templates, and other important metrics.
Here are two more alternatives:
Shortlist is a tool that scales link building faster. They write a guest post that links to you, saving you the work of manually prospecting, outreaching, and distributing. Their services include link-building, SEO services, web design and development, and marketing that is done exactly the way you want it.
SEO services imply that they analyze your page to make sure it is fully optimized to rank higher on search engines. Shortlist also does keyword research to make sure they bring revenue and leads to your business. And with Shortlist you can also design your website to best suit your needs and improve your content.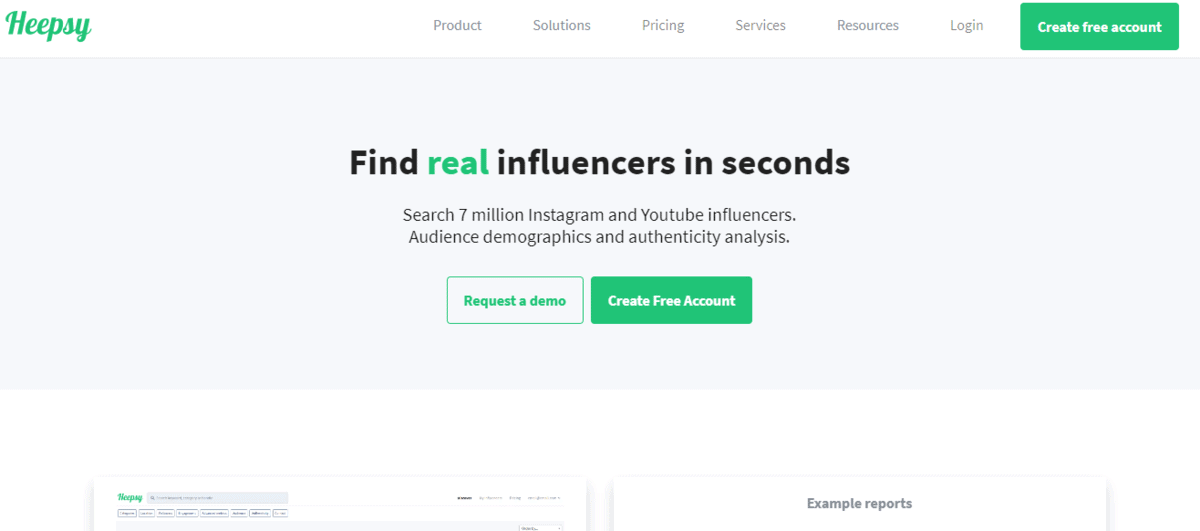 Heepsy is a social media marketing software that makes it easy for you to find influencers who will promote your business. It has a database of more than seven million influencers. You can search for influencers and sort by category, location, audience filter, engagement rate, and outreach.
Once you find one that suits your needs, you can analyze their audience and authenticity. You can be sure that the influencer you choose will benefit your brand. And Heepsy also manages campaigns tailored to your brand and takes care of your performance.
Final thoughts
All in all, it is important to be familiar with new trends and social media. There are hundreds of thousands of influencers that could greatly help grow your business. Not only that, but it is essential to build solid online partnerships because everything happens online these days.
Establishing a good online business relationship can lead to many opportunities and successes, you just have to be ready to bring a more personal touch into the game. So definitely try out the tools I mentioned and find one that suits your needs.