An author on a WordPress website is a person who creates content, pages, posts, etc. WordPress uses the concept of roles, and an author is one of them. There are six pre-defined roles. Each of those roles has a different set of capabilities. For example, the administrator has all the capabilities, including managing user access, while a subscriber can only edit their profile. For more information about how WordPress handles roles, you can visit this link.
Need an #author box #plugin? This article reviews some great options!
With that said, we will now talk about plugins that provide additional features that help you work with author boxes.
1. Simple Author Box Pro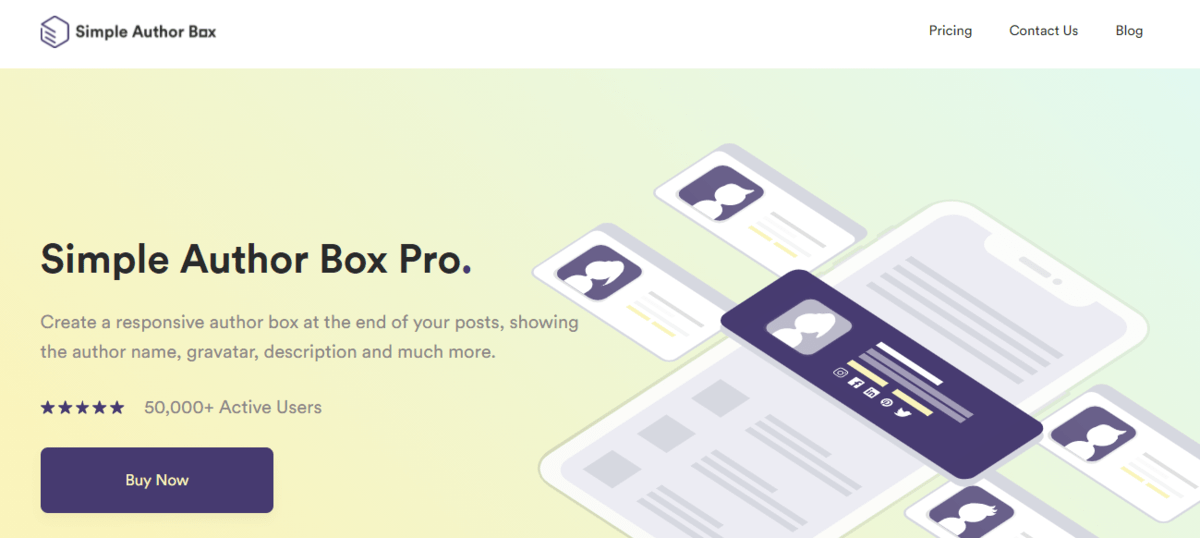 Do you want to add a responsive author box to the bottom of your post or page, but you don't know how to code? Don't worry. Simple Author Box Pro is exactly what you need!
The great thing is that, with this plugin, you can customize the design of the author boxes and use your favorite style, size, color, and text options. Different color schemes are available, and you can design your author box or choose a pre-designed template.

Almost every blog has multiple authors on certain posts. This plugin supports that feature. It also supports guest authors. You can assign posts to them without creating user accounts.
50000+ active users enjoy the benefits of this plugin and its simple-to-use features.
Besides the author's name and description, in an author box, you can display social media icons. The plugin supports 45+ social icons.
Main features:
Multiple authors
Appearance control
Support and help
Guest authors
A free version of the plugin
2. Guest Author
With Guest Author, you can add guest authors to your site without registering them as new users. The plugin also allows you to insert an avatar image, author's name, author's description, and URL.
Main features:
Adding guest authors and choosing when we need them
Uploading an avatar image
Link to a custom page for a guest author
3. ProfilePress
WordPress doesn't have an option for adding an image from your computer as your user profile image. You can use an avatar image, but you need to log in to Gravatar first. Or, you can install the ProfilePress plugin and add any image.
This plugin allows you to use images uploaded to your Media Library. After installing the plugin, go to the settings and upload your image. The image will be displayed next to your username.
Also, if you are an admin, you have permission to allow other users (contributors and subscribers) to upload avatars.
Main features:
Uploading your image as an avatar
Allowing contributors and subscribers to upload their images
Using a shortcode for adding a standalone uploader
4. Edit Author Slug
In WordPress, a slug is your visible URL in a network (for example, https://example.com/author/humphry-james/). You can choose what type of slug you want to use (Settings -> Permalinks). You can change the slug for a post, page, category, and tag, but you can't change the author slug in WordPress unless you use a plugin.
The Edit Author Slug plugin allows you to change the author slug. The great thing is that you can do it globally or set it to be user-specific (based on the user's role).
Main features:
Changing author slug
Changing author base
5. WP Custom Author URL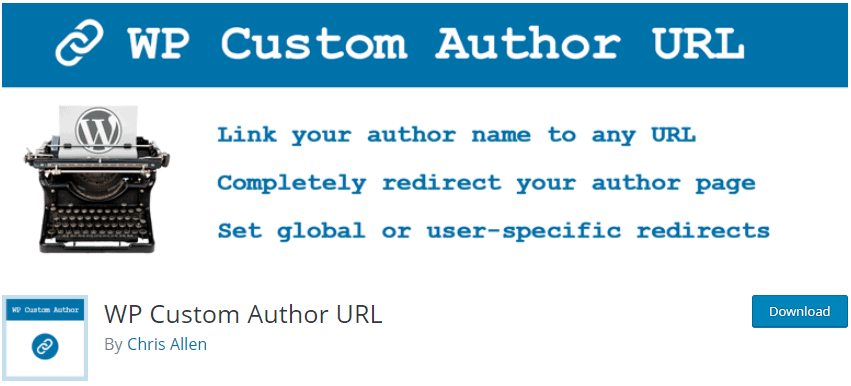 The number of people that use social media is greater and greater every day. Due to that, social media can be a good way to promote a business and increase the number of customers. WP Custom Author URL is a useful plugin because it can connect your website with your social media accounts. How? The plugin allows you to choose custom URLs for your author links, and that means that you can link to your LinkedIn, Facebook, Twitter, or other social media accounts. You can also link the author's name to any URL.
Main features:
Creating a custom URL
Link to social media
Redirecting author pages when directly accessed
6. Molongui Author Box, Guest Author & Co-Author
The name of this plugin is long, isn't it? But, when you learn about all of the features it provides, you will forget about the name. With it, customizable and responsive author boxes are available to you.
Do you have multiple authors or guest authors on your website? No problem, you can assign posts to both.
As you can see, the plugin provides a lot of possibilities. Using it, you can customize the design as you want. That means that you can change the layout, style, spacing, alignment, color, size, and text options. The plugin supports different layouts.
Also, you can choose and upload a custom image and set it up as a local avatar.
Lastly, the plugin provides some premium features such as custom post type support, guest archives, shortcodes, premium layouts, premium icons, etc.
Main features:
Displaying author info
Work with multiple authors
Creating accounts for guest authors
Complete customization
Responsiveness
Custom images
Additional premium features
7. WP Author Slug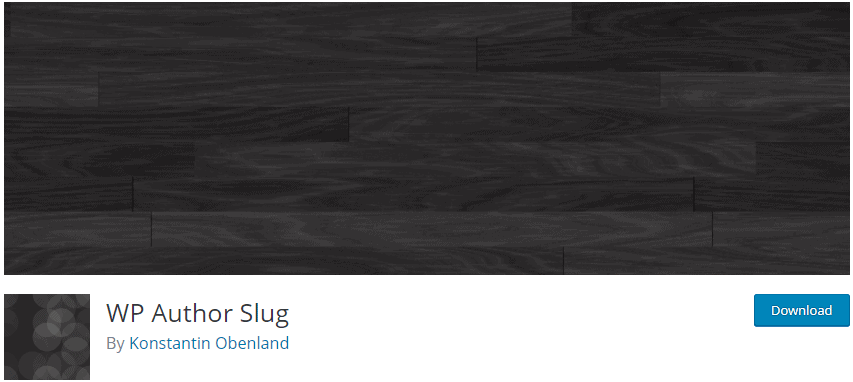 If you want to replace an author's slug with a sanitized version of their display name, then this plugin is for you. Doing the replacement is helpful because it prevents hackers from finding out your login name through the author archives URL and work. Essentially, it means that you have full control over your permalinks.
Main feature:
FAQ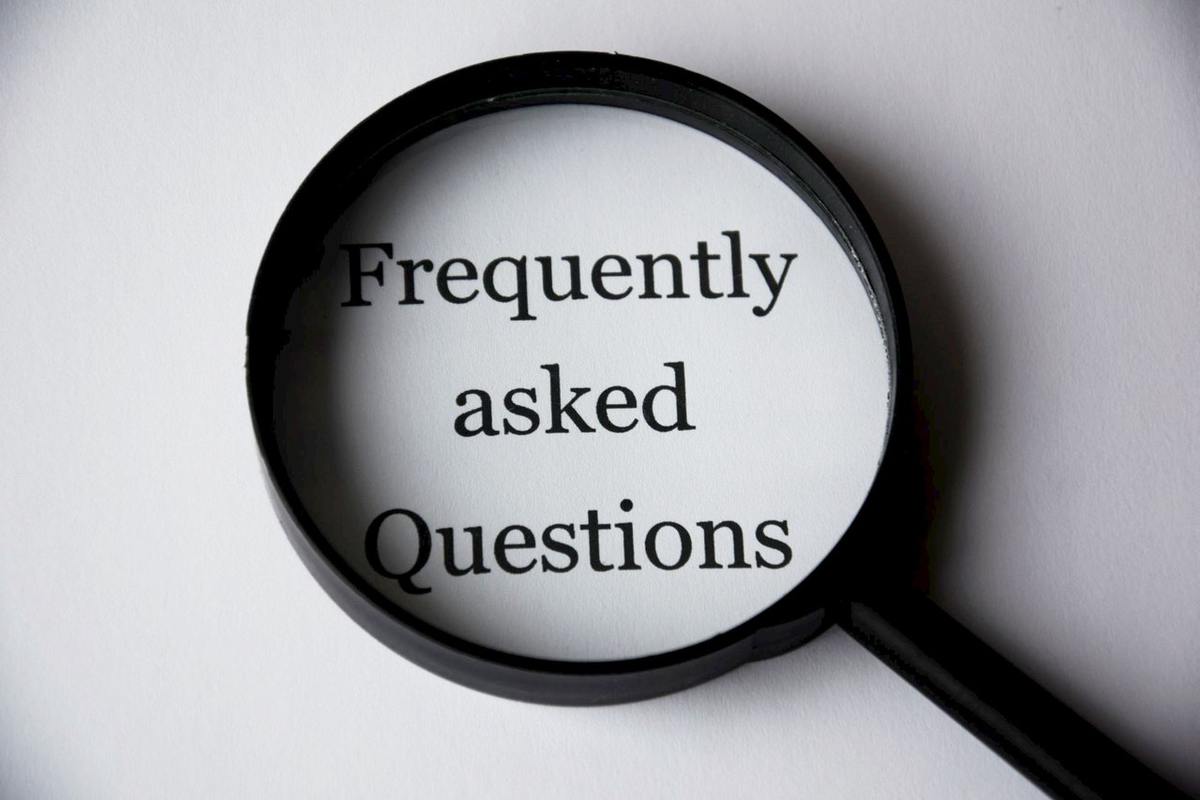 1. What is the best author box plugin?
Depending on the features which you need the most from a plugin, you will make a choice. If you are still undecided, but you know that you need a lot of features from a plugin, then it's the perfect time to mention the Simple Author Box Pro plugin one more time. It is truly the best around. So, install the plugin and enjoy the many great features that it provides.
2. How do I change the author in WordPress?
If you want to change the author, read the following instructions:
Open the post where you want to change the author
Click Edit Post
Find the author option and open the dropdown menu
A list of all your authors will be displayed here
Find the right author and click Update to confirm your change
3. Can I have multiple authors on one article?
It is possible to have multiple authors on one article. Some plugins provide that feature, and some do not. We again recommend using the Simple Author Box Pro plugin. The plugin is suitable for all websites that need to credit multiple authors.
Conclusion
Working in WordPress is impossible to imagine without authors. Therefore, we have plugins that help us work with author boxes and provide additional features that are not available by default in WordPress.
Through this article, we tried to give you proper descriptions of the seven best WordPress author box plugins. So, explore their features and make a decision which one is the best for you.
Some of them you can get for free, and others are available as both free and pro versions.
If you want to credit multiple authors, then find the right plugin that can provide that feature. Also, don't forget about your guest authors and choose a plugin that provides the easiest way to work with them.