Maintaining your website can be an extremely demanding job, while mastering search engine optimization can be even harder. However, it is very important to keep track of your visitors and ranking and therefore there are many SEO tools to help you with that. We have compiled a list of the best SEO optimization tools for your website in 2022 so that you can choose the one that suits you best.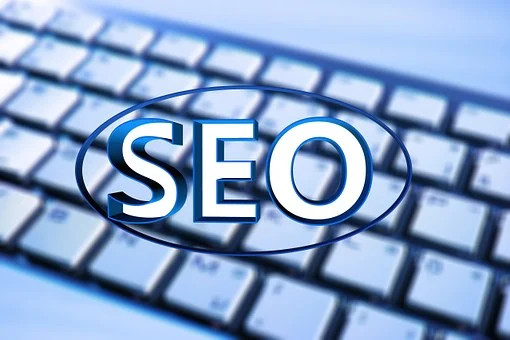 It is very important to keep track of your #visitors and #ranking and therefore there are many #SEO tools to help you with that
Why does your website need SEO tools?
Search Engine Optimization tools will save you from tiring keyword research and data analysis. These tools enable you to see what would benefit your website the most and what would raise your traffic. Better SEO tools usually provide you with reports about the rankings of your website and your competition and show you some better opportunities. You can also see the search performance of your website according to countries or languages.
Best SEO tools:
1. Seodity
Seodity is one of the most recognized and appreciated SEO tools on the market. It is a platform built to handle all parts of your SEO strategy, from general optimization to the analysis of your competitors. It is packed with a bunch of features and amazing tools for keyword research, site audits, rank tracking, backlinking, and more. Seodity also lets you explore all means of the traffic of high-volume keywords that are used across any website or even on a single webpage. You will be able to research by keywords and analyze them. This way you will have the possibility to track the keywords in Google ads of your competitors and see what the best way is to level up your marketing.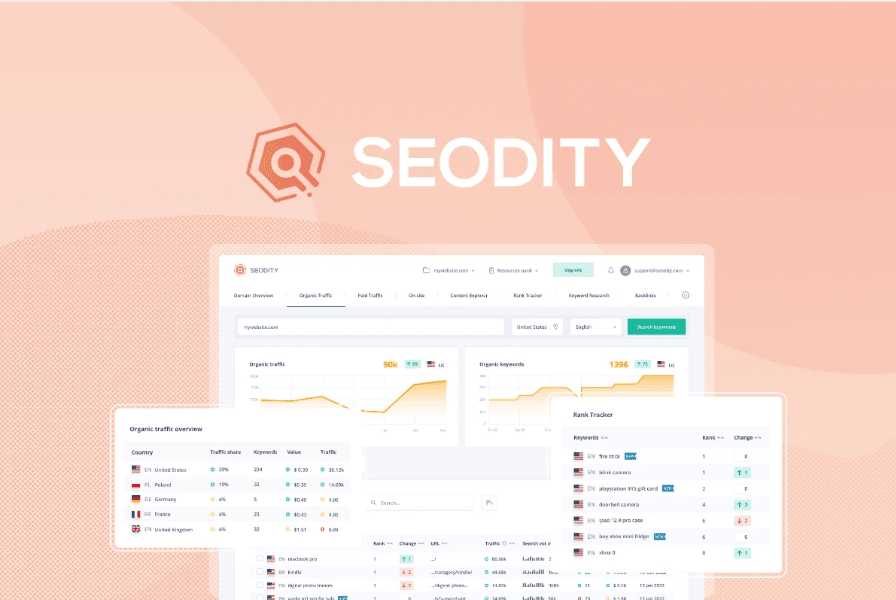 This tool also enables you to see web pages with high traffic in order to discover the most popular and searched type of content. With Seodity, you can easily pull up the backlinks for any website to build your own backlinking strategy. If you are looking for a specific link, you can use the filters to sort them by their type, status, or date. Last but not least, you will be able to see which anchor text is driving traffic to your website, together with the source domains for site visitors. You can find this powerful tool here: https://appsumo.8odi.net/4e7oBo.
2. Google Search Console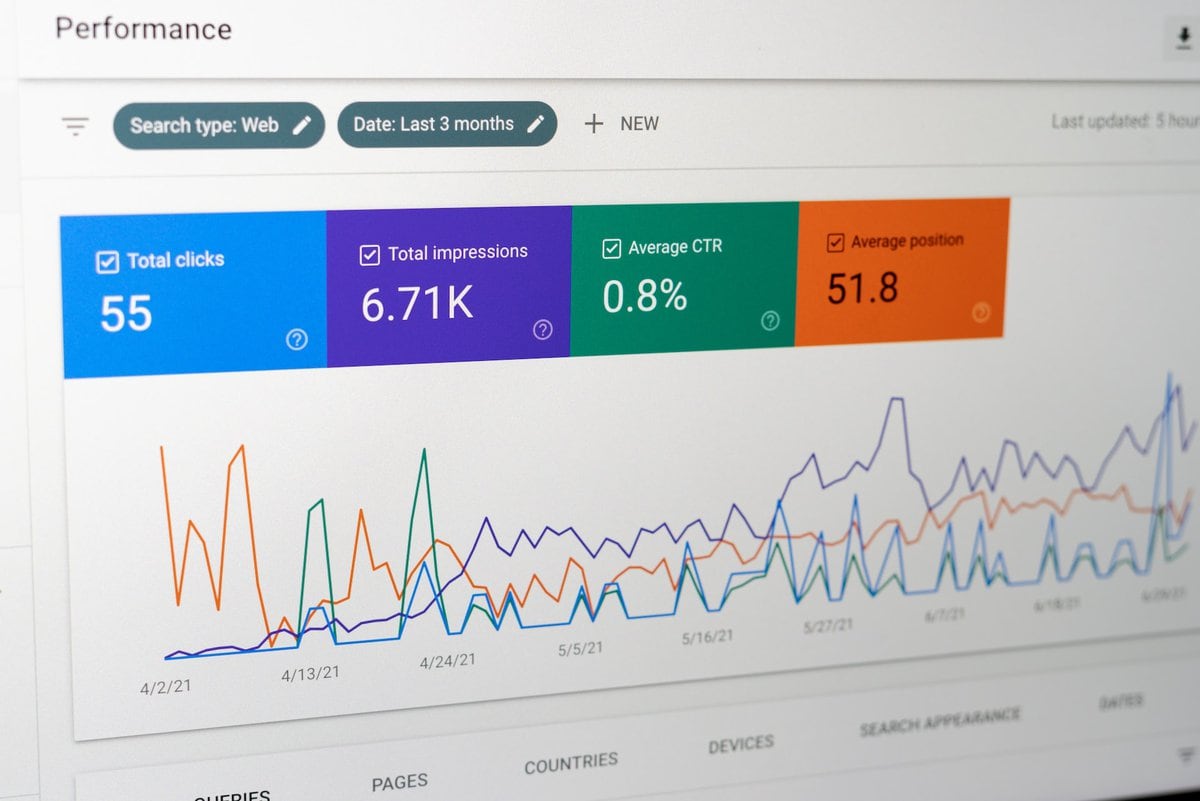 Google Search Console is a free tool that lets everyone who has a website monitor the traffic to their website and its presence in Google SERP. If you want to use this tool, all you have to do is add a code to your website and verify it. You can also submit the sitemap of your website to Google Analytics for indexing. As an SEO checker tool, it helps you, monitor, maintain, and troubleshoot your website's presence in Google Search results and helps you understand and improve how Google sees your site.
3. Ahrefs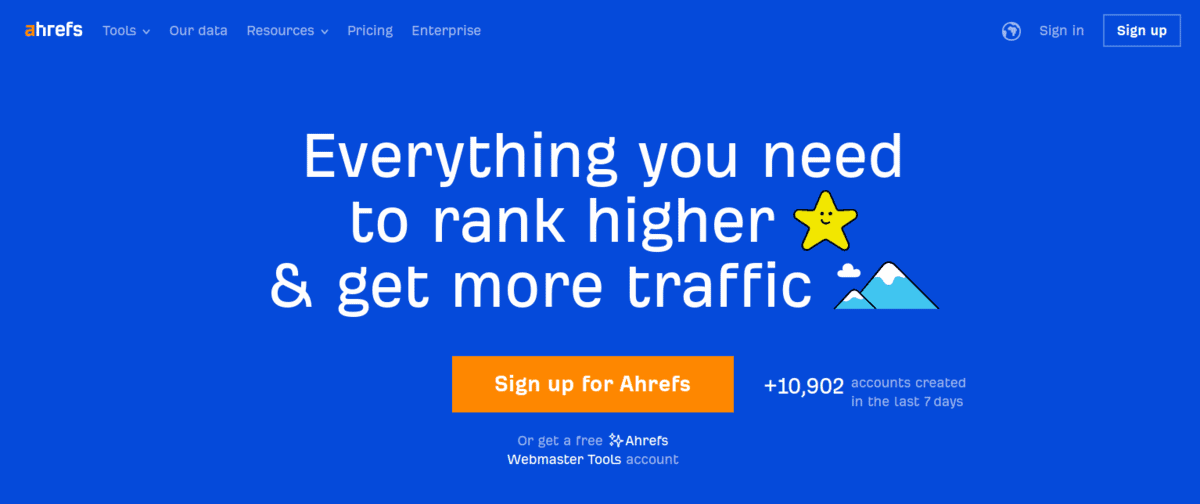 The third on our list is Ahrefs. This SEO tool shows what parts of your website have to be improved to rank better in search engines. You will be also able to find the most linked content within your niche, find and fix broken links on your website and receive a report on your best-performing pages. Furthermore, it enables you to filter by SEO and social metrics to identify proven ideas for your next marketing campaign.
4. SEMRush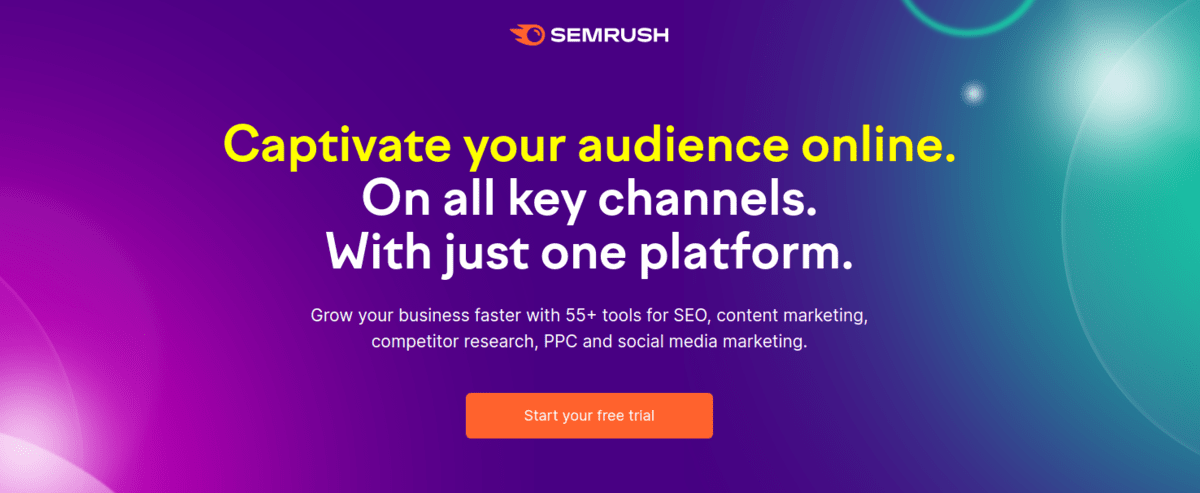 SEMRush is also one of the most popular SEO tools due to its simplicity and efficiency. It enables you to assess your rankings and identify possible changes and new ranking opportunities. This tool has a great feature by which you can easily compare your website to your competitors. You will be able to see analytics reports, the search data of your website, and the traffic and compare all that to your competition. Of course, this tool lets you monitor the rankings and gives you recommendations for improving them.
5. Moz Pro
This SEO software will give you very useful insights into the complete performance of your website and advice for optimization. With Moz Pro, you can track your competition and track how you are ranking for keywords. This tool targets keywords strategically with accurate keyword volume and difficulty metrics and saves the keyword lists. You won't have to worry about possible issues on your website because this tool alerts you as soon as it finds them so that you can fix them immediately. Also, it will tell you what content to create next based on other pages that rank for your keywords.
Conclusion
Investing in a good SEO tool is a must if you have a website and wish to improve its rankings. Seodity is a top choice when it comes to tools in this niche, and it will do a lot for your marketing and total performance. You can start with it at the following link: https://appsumo.8odi.net/4e7oBo.