A database is a tool for collecting and organizing data. Databases can store information about people, products, orders, and anything else. Many databases start out as lists in word processors or as spreadsheets. Managing all that data can often be a time-consuming and tedious job. It already sounds like a job only professionals can do, right? In most cases, it is a job reserved exclusively for professionals, but it does not always have to be the case.
Learn how to create a user-friendly admin panel for any #database
You are probably already familiar with the fact that there is an online market of tools for all spheres that make work easier. This is also the case with database management tools. If you choose the one that best suits your needs and business – you have hit the jackpot. But how to choose the right tool?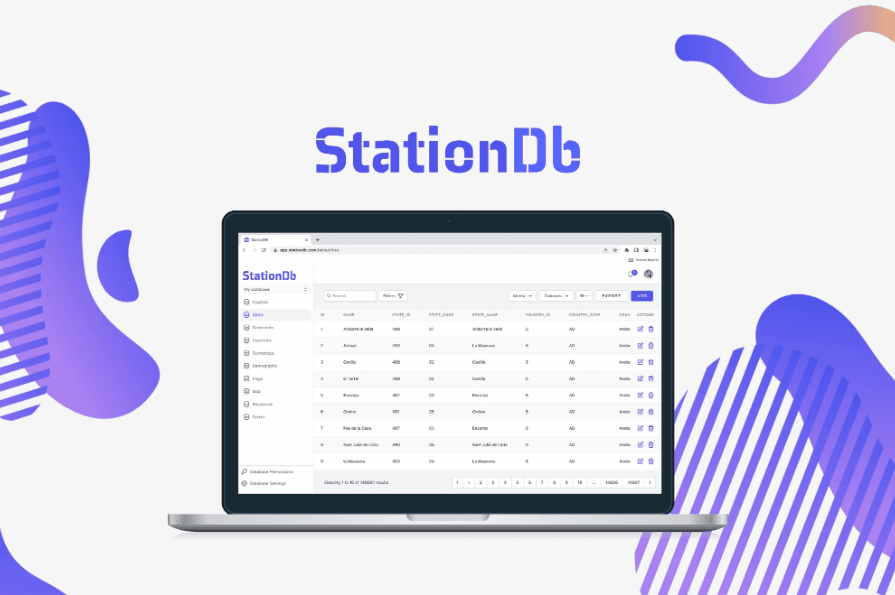 In the last few years, tools of this type have advanced considerably, and even complete amateurs can sometimes become professionals in their own right. Thus, they become occasional administrators when necessary but must not interact directly with the entire database.
Is that possible? Of course, it is. We will present how you can create a user-friendly admin panel for any database. And we will reveal a secret to you StationDB. But more on that is below.
Database management has never been easier!
As we have already emphasized, StationDB will allow you to become an occasional professional for yourself as an amateur. This is possible because it does not require any knowledge of coding. But, you simply communicate with the database through the interface. StationDB is characterized by simplicity and flexibility. If you have a lot of data in the database, you know how much time it would take to manage it yourself.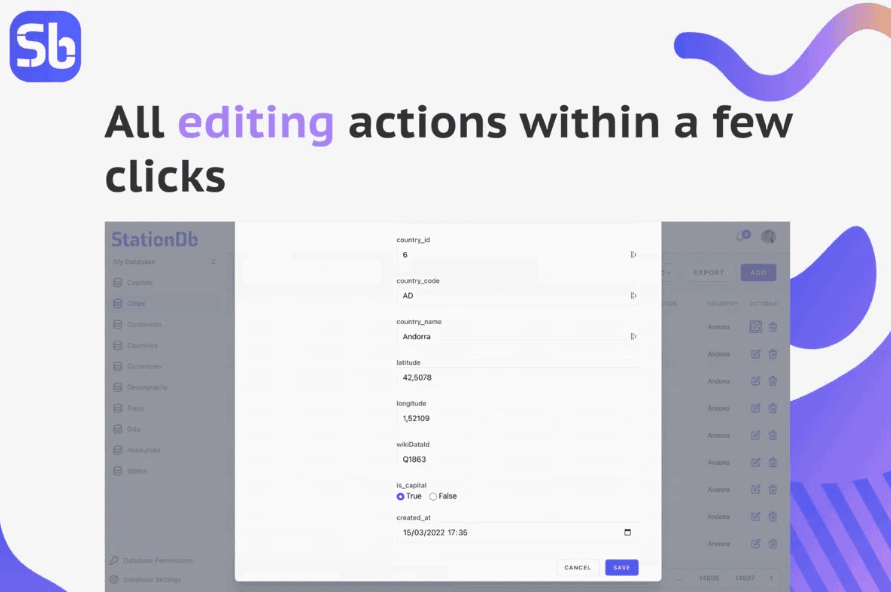 That is why, with StationDB, time-saving will be on your side. It integrates with other server databases such as MySQL or Microsoft SQL. First, you need to connect your database to the admin panel. It will take a few minutes, and the connection is ready in a few simple steps. The speed of this process and the outcome itself will surely delight you.
Want to make the switch easily?
Have you ever heard of CRUD actions? These are the actions you perform through the graphical interface. CRUD stands for creating, reading, updating, and deleting. You can do all of the above with a database, and StationDB allows performing CRUD actions.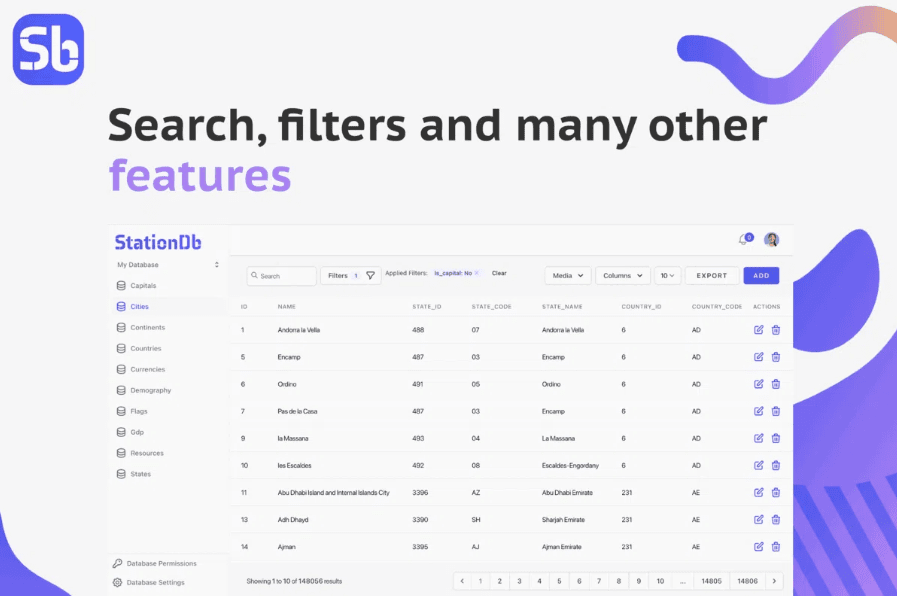 This makes it more uncomplicated than the traditional way, where you would have to go step by step and use and write separate queries for different databases. Do you know what is best of all? All actions work in the background while you interact with the graphical interface.
Manage permission
StationDB has an administrative panel that prevents data loss or corruption. Such things are possible when the database is handled incorrectly. Also, this administrative panel is a super security thing if the database is handled by several people or a whole team.
You can even set when and how much an individual can handle the database and what data the individual can access. This means that you can restrict access to certain information in the database. All that process is facilitated by the StationDB control panel.
Quick search
If you have a lot of information stored in the database searching could be a tedious job. If you do not have filters that can help you, the process takes longer and causes headaches. There are situations when the client is looking for specific information, or you only need one piece of information – how to find it in the sea of databases? We all want to save time and get that information with the most painless process.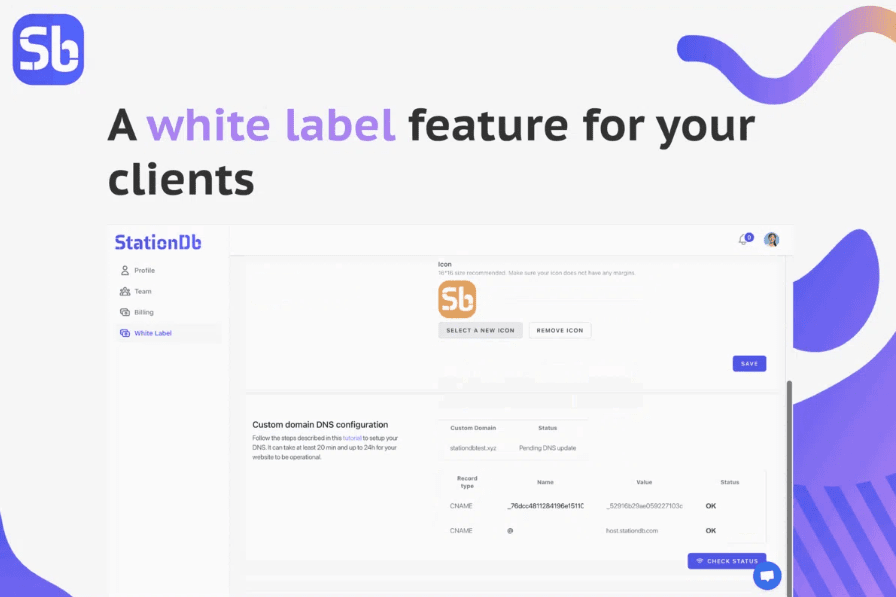 Now, this all seems bad, but StationDB is here to remove all these mentioned problems. We have already mentioned the admin panel, which will be your saving grace this time. Connect the database to the admin panel, and you will reach the required information in a few seconds. All of this is made possible by fast search algorithms to which the creators of StationDB have devoted a lot of time. Say goodbye to headaches and endless searches.
Final Words
If you do not have the necessary knowledge and skills to manage a database – do not get into that business. Just one mistake in direct contact with the database can cost you the loss of all information. In this case, your perfect solution could be StationDB. You had the opportunity to read about all the advantages you can have using StationDB.
In addition to all that, you will save time, be safe and eliminate unnecessary headaches. With StationDB, you've hit the jackpot for sure. In addition, its ease of use and flexibility will make database management seem like the easiest job in the world. The best thing is that it also gives you a kind of protection.