Last year, one social media platform, in particular, found its way to the global stage. TikTok took the internet by storm. With TikTok, users have the opportunity to create their own short videos or scroll through a wide range of funny or helpful content made by others.
With its entertaining and simple features, #TikTok became quite famous among the younger population who enjoy using it all day.
Youngsters find it charming and engaging because of the wide variety of dancing contests and challenges posted on the platform. Also, TikTok brings forth talented artists who enrich the platform with their singing, acting, or painting skills.
For many users, TikTok represents one way of escaping reality, a place where they can be idling away hours. Some users, on the other hand, use it to promote themselves and their goods or services. Because of that, many people and brands are getting the same idea.
So, to put it simply, TikTok became the perfect way of advertising anything you want. If you look at big companies now, they are all turning to this new platform.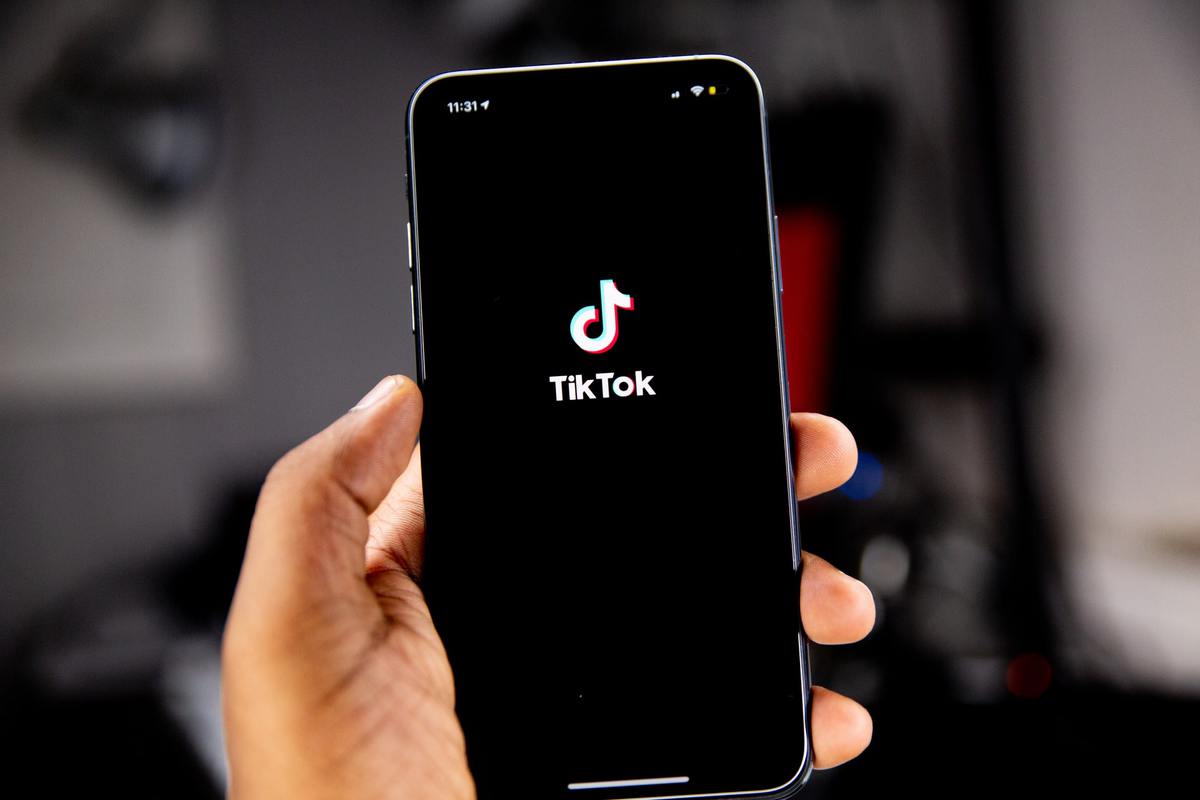 On that account, in this article, you can find eight tips on how to grow your brand on the social media platform TikTok. Even if you never tried to advertise yourself, you shouldn't worry because a journey of a thousand miles begins with just a single step.
1. Find Your Target Audience
If you understand your target audience, you can provide them with content that interests them. You can find your target audience by dividing people into several groups based on characteristics such as age, gender, education, location, and more. By doing so, you can decide which group you want to dedicate the most attention to. It is also easy to purchase TikTok followers.
For example, on TikTok, Fenty Beauty showcases makeup looks and new products. Fenty's targeted audience is mostly young women who like to wear makeup. Be it daily or only for special occasions.
Another example would be a company like Vans that provides insight via TikTok into their new products: footwear and clothing. Their target audience is mostly young people, and by knowing that, they can create a successful marketing plan and program.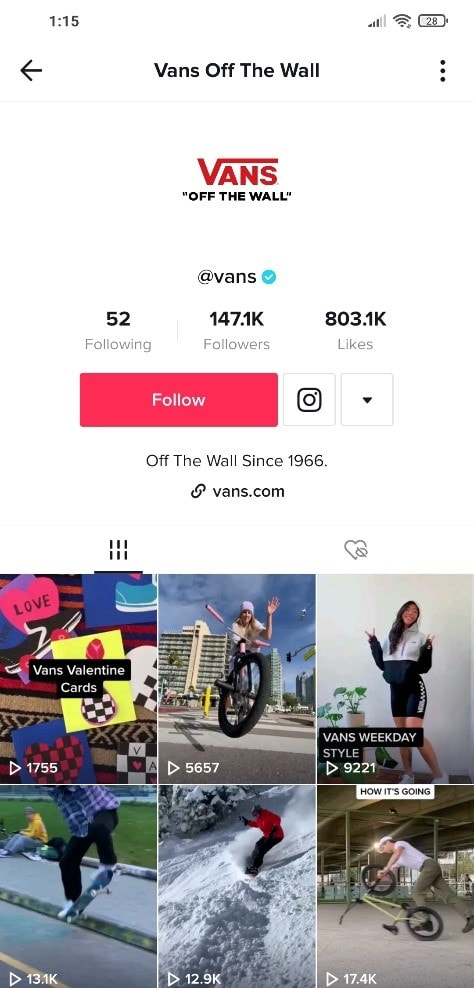 2. Brand Content
Once you determine what kind of content you will be sharing on your profile, all you have to do is stay true to that. For example, Fortnite has a distinct vibe and vision that they achieve by posting very similar content with slight variations. On their TikTok profile, they promote new skins, weapons, and dances that you can use in the game, and by doing that, they provide their users with insight into what's new in the game.
3. Use Hashtags
By using hashtags, you find one of the many opportunities to promote yourself on TikTok. When uploading your video, add some popular hashtags, but be aware. Don't overdo it. Less is more.
There are many benefits to using hashtags, such as gaining more followers, generating brand awareness, getting new project proposals and partners, and many more.
Various companies have taken advantage of hashtags by encouraging users to participate in challenges. One of those companies is Pringles. They made a challenge called #PlayWithPringles. In that challenge, users were required to find a creative way to use a Pringles can.
Another clever way of promoting was used by McDonald's. McDonald's tried to take advantage of their most popular burger, the Big Mac. They inspired users to make an amusing video to get a Big Mac for free.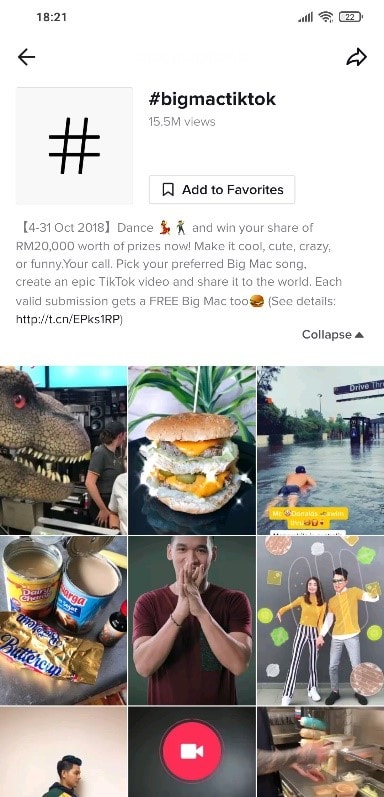 Through a simple challenge, users have dedicated themselves to shooting the best possible video and publishing it to be part of the trend.
TikTok challenges have become a core aspect of cultural identity that users enjoy. But hashtags don't have to be used just for challenges. Users can also be made aware of your presence if you create a unique hashtag that represents your company or product.
4. Follow TikTok Trends
All trends come quickly, but they go away just as fast. Because of that, many users are afraid of missing out. That is why trends on TikTok are an opportunity for everyone to promote themselves.
Go to the Discover page, pick a trending hashtag and join everyone. But don't forget to have fun with it.
5. Find Marketing Partners
Having a marketing partner became an important component in everything. By collaborating with someone on TikTok or with a brand, you are working together towards introducing yourself and them to a new audience. Thanks to that, you can avoid trying to achieve growth from scratch. The only problem with marketing partners is where to find one. But, don't worry.
TikTok is a step ahead of you. On their site, you can find everything that you need.
Once you join forces with your marketing partner, you can try to take something from both sides and make content that users will enjoy.
6. Market Through Influencers
With the growing popularity of TikTok, new influencers and e-celebrities are born every hour. That is why you should team up with at least one of them, as most influencers already have a loyal audience. By doing so, you open the doors to another type of marketing. You leave most of the creative work in the hands of the influencers that will promote your product. And their recommendations should have a big impact, especially if you both share the same target audience.
Once again, we can use Fenty Beauty as an example since it uses this type of marketing to its full potential. But, Fenty isn't the only brand that uses this tactic. Calvin Klein's TikTok profile invited many celebrities, such as Billie Eilish, Shawn Mendes, and Kendall Jenner, to promote their products. Calvin Klein's popularity has been steadily growing with the help of many celebrities that make videos while using or talking about Calvin Klein's products.
When users see their favorite celebrity or content creator using a product, they will want to be part of that trend.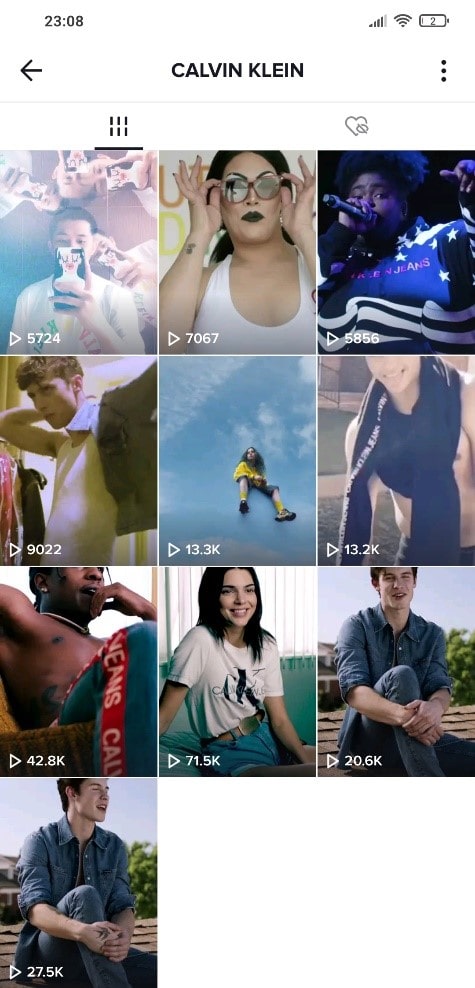 7. Post Often
By posting regularly on any social media platform, anyone can increase their number of followers and/or customers, and of course, TikTok is no exception.
Keep in mind that posting regularly brings you closer to your followers and that irregular posting can cause forgetfulness in the members of the audience.
Besides that, you can easily keep track of which posts are most liked by users and which content is the most engaging. Having said that, try to avoid spamming with posts every day as that can be a little too much for many users and can cause the opposite effect.
8. Create Giveaways
If you want to shine some light on your brand, try using hashtags that allow users to win a prize, be it cash, your product, or something else. By doing that, you can attract a large number of new users, and you will provide your long-term users with the much-needed love that they will surely appreciate.
You can find inspiration in Kool-Aid's holiday contest through which they encouraged users to make a video and use the hashtag #OhYEAHchristmas. At the end of the contest, Kool-Aid chose a lucky participant that was awarded $10,000. Even though Kool-Aid had to spend money, they saw an increase in video views, followers, and brand popularity.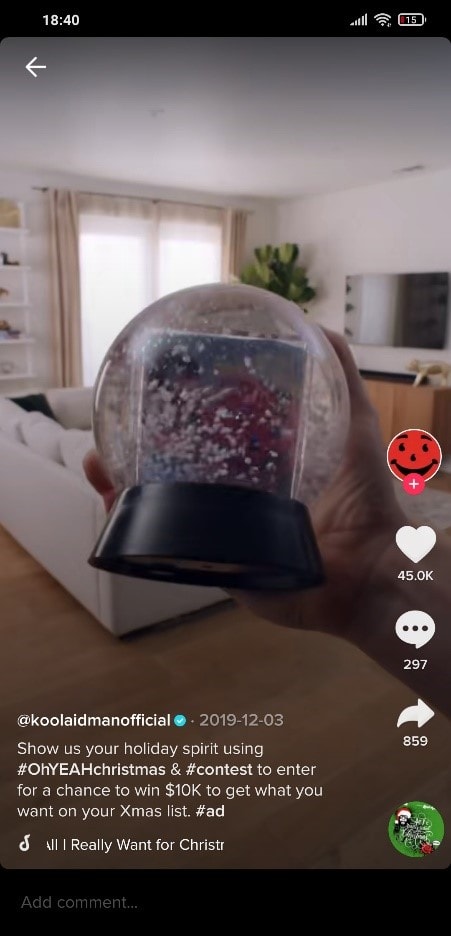 Summary
In the end, it is easy to start posting on TikTok, but it is hard to stay there and acquire a loyal and great audience that will be interested in you and/or your product. But it is possible if you put in a little effort. So, just take your time, promote your products or services by following our tips, and in the end, you will be left with an audience that is going to stick around.
If this article wasn't enough for you to get started with TikTok, check out the TikTok Marketing, Ultimate Guide.
This in-depth guide will present you with more tips and tricks that can improve your ability to promote anything you want on TikTok. Not only that, but it's also free, so there is no reason not to check it out!
After reading this article and the TikTok Marketing, Ultimate Guide, you should go and put these marketing tips and tricks to good use. Good luck and enjoy!