You can often hear about the importance of branding in business. We can see that famous brands charge more for their products or services, but we don't really see everything that goes into the process of having a positive and well-known brand image.
Major companies that really care about their business will always try to do things well and keep that positive image. Even customers, when they are spending their money on a product or service, want to research the company first and see what other customers think of them before they commit to using their products or service.
Need to #rebrand your #ComingSoon page #plugin? This article will show you how it's done!
Branding is a way for you to differentiate yourself from your competitors and to show your customers what makes you the right choice. It involves your name, logo, slogan, symbol, design of your site, your office, and/or a building where you are stationed.
Having a good brand also gets you recognition and an attention-grabbing business profile. That is why so many companies are careful when they are in the process of rebranding their business; they know they have an opportunity to improve their business, but if done wrong, they could lose all of their customers, so reaching out to the professionals, such as San Francisco branding agencies could be the right move to make.
To summarize, here are just some reasons why you should care about your brand, logo, and business image in the industry:
It increases your business value and gives your company more leverage in the industry
It helps generate new customers
It improves your employee productivity and job satisfaction
Also, if you're an agency that works with clients then you often have to sell to them more than just your services. Luckily for you, there is a plugin called Coming Soon and Maintenance Mode that lets you design simple coming soon sites/pages for your clients according to their individual needs and lets you rebrand the plugin making it seem as if you developed everything just for them.
So let's see how this plugin can be used in the rebranding process!
Coming Soon and Maintenance Mode Plugin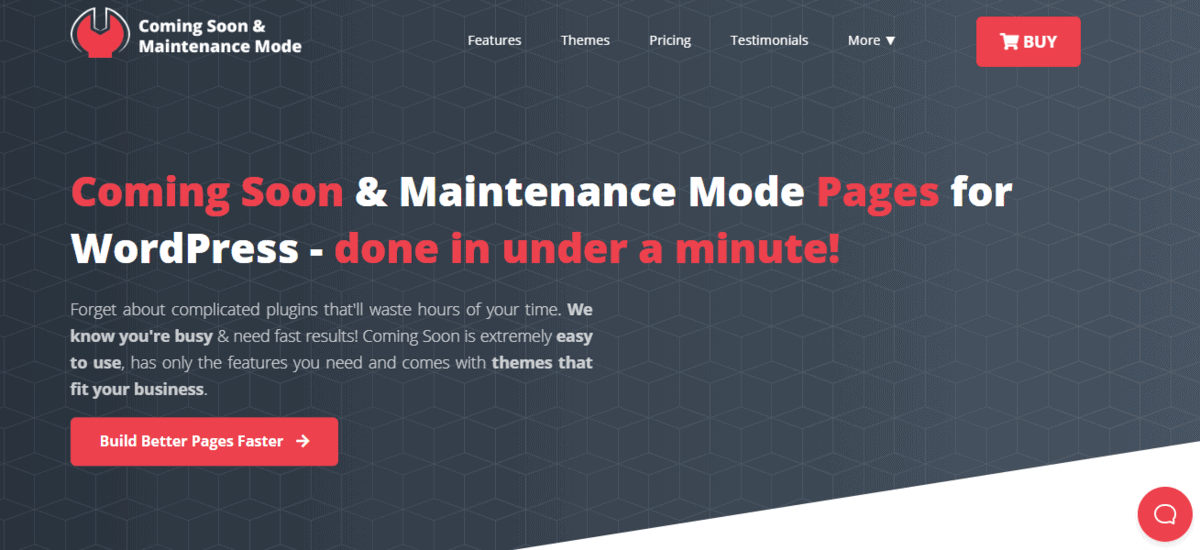 Once you download and activate this plugin, you will access its dashboard. From there, you can pick what action you wish to do (manage your sites, purchases, or licenses).
Here is a view of the dashboard: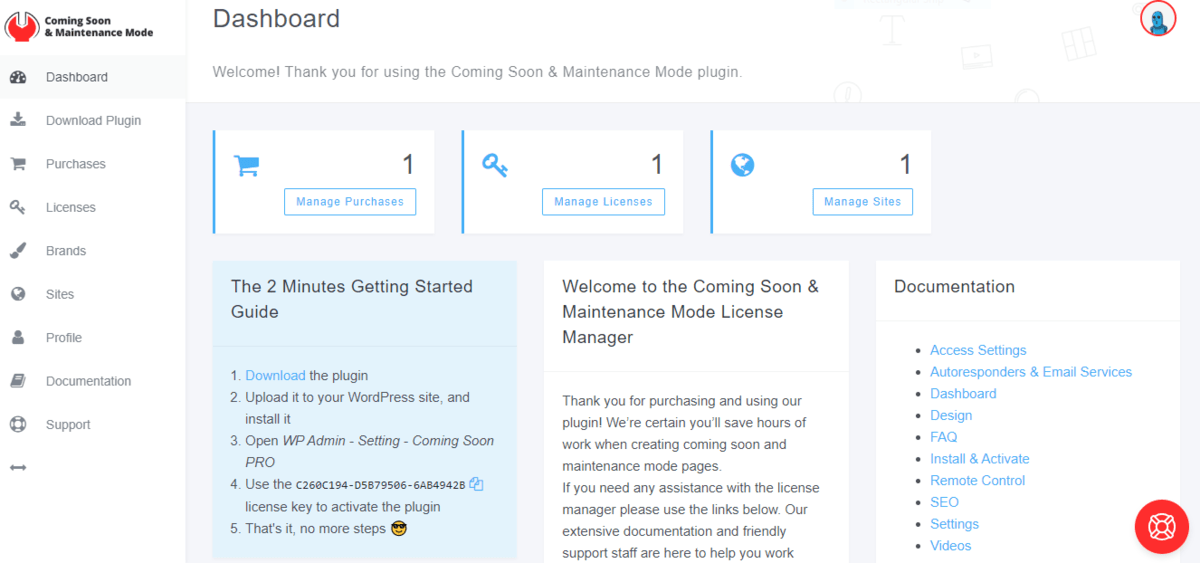 If you wish to rebrand the plugin, on your left-hand side will be a menu. On that menu, click on Brands.
Now, click on Add New Brand and a new window will open.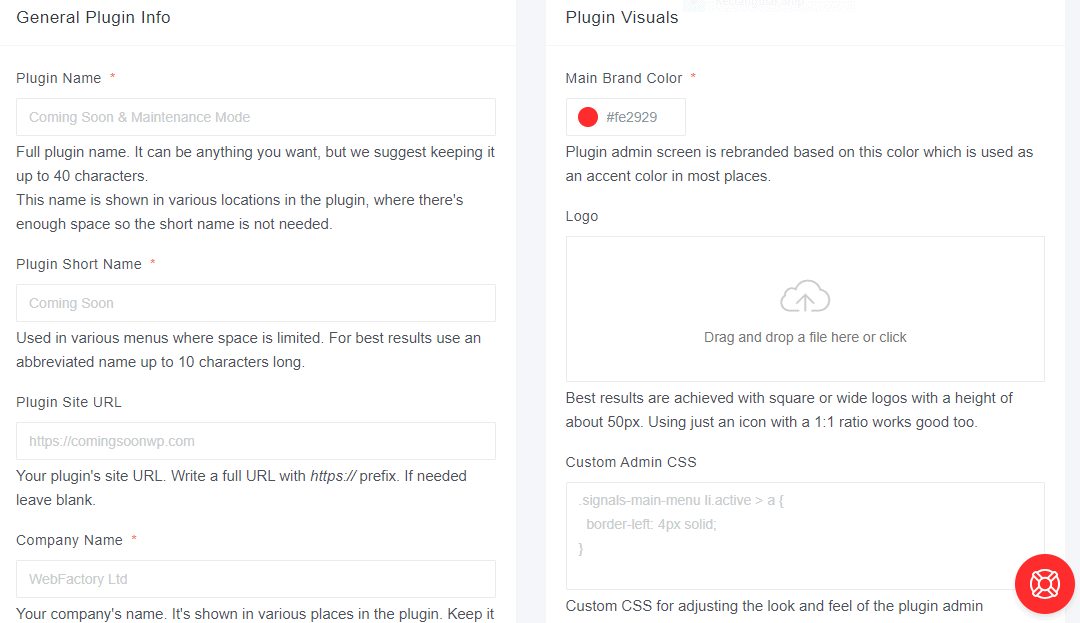 Here, you can edit and customize the plugin how you want to. Chose the name, URLs, colors, logos, and text for the plugin. Basically, you can design it and make it fit each of your customer's needs perfectly.
When it comes to what this plugin can offer, the rebranding option is extremely useful. Especially if you are working with more clients and are managing their sites. Showing those clients that you are consistent with your brand only serves to ensure them, that you are giving them your full attention and are professional in what you do.
Since this plugin allows you to rebrand it and make it fit any theme and logo, that means you can design your business offer in a way that tells your clients you are designing a unique plugin that will fit their own brands and logos.
That way you do not have to worry about developing a new plugin yourself. Instead, you can get this plugin, design, and customize it according to the needs of your clients, and offer it as a plugin uniquely developed by your company for your clients.
Also, do not worry that something will go wrong. The team behind the Coming Soon and Maintenance Mode plugin has developed it according to the best standards and they often update it as well. However, if there are some issues, you can always contact the plugin's support team which will do their best to solve your problem.
Other features of the plugin
Naturally, this plugin comes with some other features. Besides being very easy and intuitive to use, you can integrate this plugin with Depositphotos so that you can search for your background images and set them up directly from your dashboard, which makes the whole process a lot easier.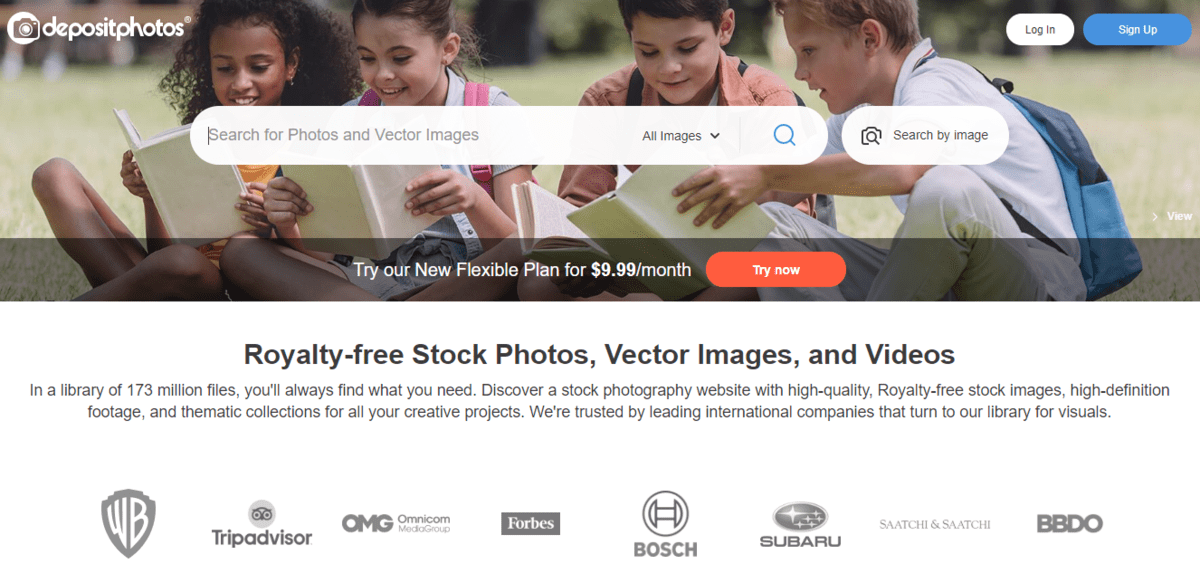 There is also a new feature that has been added to the plugin that gives you the ability to control sites remotely. Basically, you can control, edit, activate, or disable your sites, or the sites of your clients, that have this plugin installed, from one dashboard.
You can also check your site statistics from the dashboard to see how your site is performing.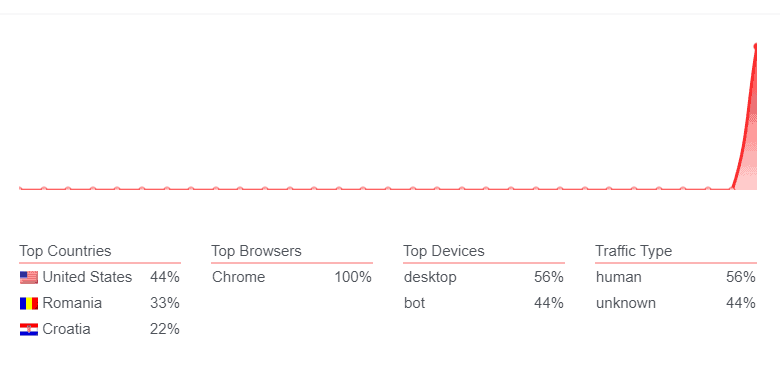 Moreover, you can choose from over a hundred themes that are professional and can be easily adjusted and edited to fit your brand name and vision.
Also, with the Secret Link Feature, your clients can have easy access to their site. That way they can see what is being done with their site, but without giving them the ability to change anything.
And even while your site is under construction, this plugin will enable you to collect emails from your visitors so that you can start building a relationship with your potential clients even before your site is ready to launch.
Price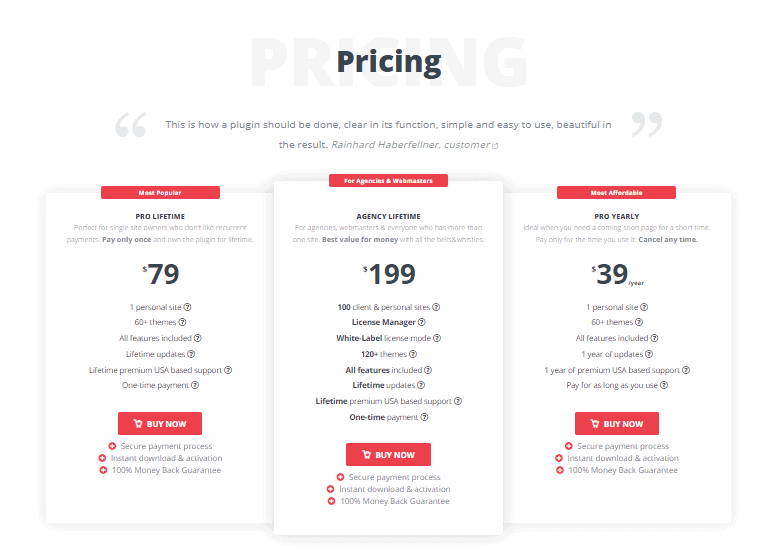 For this plugin, there are several different payment plans that you can choose from. The first plan is for 1 personal site and it costs $79 (one-time payment). With this plan, you get the plugin with all the features included and a lifetime of updates.
There is another payment plan costing $199 where you get the plugin for 100 sites (both client and personal) with all the features included and a lifetime of updates.
We would recommend you use the second plan if you are an agency that oversees your clients' websites. However, if you wish to use this plugin for a limited time only, you can get a subscription that costs $29 per year and that can be canceled at any time.
The subscription includes 1 personal site with all the features and one year of updates.
Conclusion
As we have highlighted in this article, branding is important. And by paying close attention to branding, you can build a loyal customer base. This, in turn, creates repeat customers and referrals.
Luckily, with this plugin, as stated earlier, you can make it seem as if you are designing a unique and personalized plugin for each of your clients' websites, while you are simply customizing a single one.
This way you won't spend time coding the plugins yourself. Instead, there is a team of developers behind the Coming Soon and Maintenance Mode plugin that is making sure everything works as it should.