The first face-to-face contact with your potential employer happens on your first job interview for the company in question. However, this will be only your second opportunity to make an impression on them, as the first is your CV.
Building a resume is far from easy. Make the process a bit less challenging with these great #resume builder #tools!
The time HR officers or heads of departments take to skim through applicants' resumes is extraordinarily short. This is why the organization of this document and its general visual appearance are almost as equally as important as its content. In other words, you need to know what info to put in your CV, but also how to list it in the appropriate and organized way.
This is where resume-building tools can help immensely as their ready-made templates can save you some time on graphics as well as guide you when listing your info.
For that reason, here are some more details about the 5 best resume builder tools.
ResumeGiant's Free Resume Builder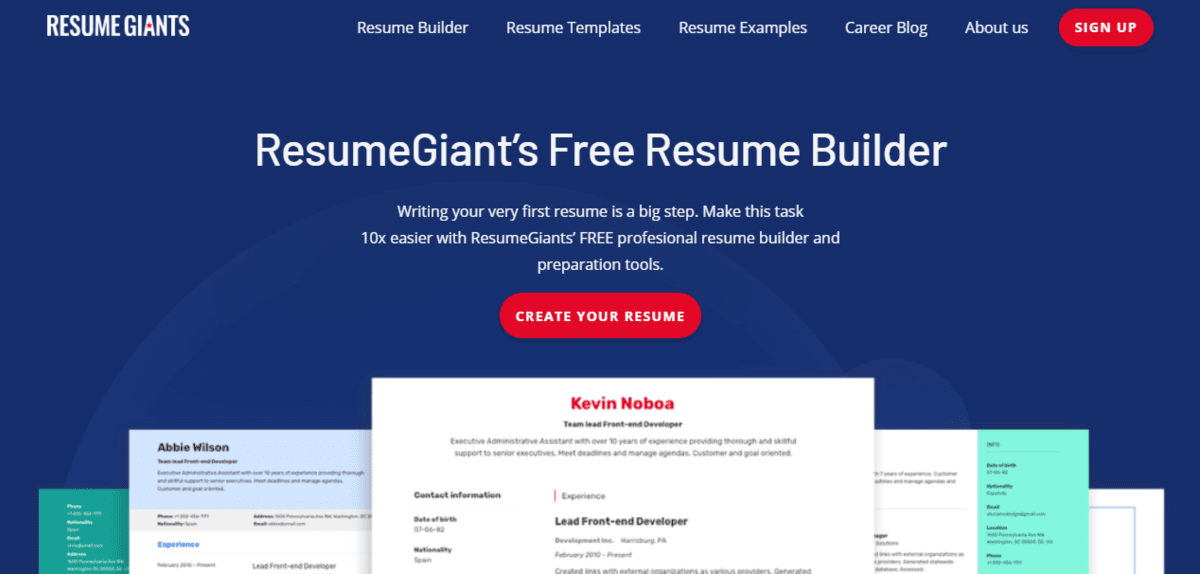 This resume builder, along with its preparation tools, makes writing resumes a walk in the park. It helps stop wasting time and making mistakes common for newbie resume writers. In a nutshell, it simplifies the process and instructs you how to write exactly what recruiters want to see.
What's the process? Pick a template, add your info, and finally edit and customize.
Along with step-by-step instructions, you also get expert tips. With that said, it's clear that you will have a great resume in minutes.
This resume builder itself has helped numerous grads in writing a resume and getting hired.
So what's the price, you might be asking? It's free! Grads can use this resource cost-free for an entire year.
To wrap this up, here's what you can expect from this tool:
optimized templates
writing guide
prewritten texts
preparation tips
support
AI photo check
downloads in .pdf or .txt format
available on PC and mobile
web browser access
synchronization with the cloud.
VisualCV
VisualCV is one of the most popular resume builders out there with more than 3.1 million users.
The free plan offers only a few templates and the download of only one of them, so it's a bit limited in options. The Pro plan, on the other hand, contains 22 additional templates.
Using VisualCV you can import your data manually from scratch, or you can choose to connect your VisualCV account with LinkedIn and just copy your details. The final CV can stay online or be downloaded for printing. The online version is accessible through a unique link, which you can share with potential employers.
Additionally, all views of your resume are monitored, and you will have access to this data, so you'll always know how interested employers are in your skills.
Editing is made quite simple, and you can change everything from templates and layout to fonts and margins, and all adjustments will be saved automatically. And in case you don't know where to start, you will have a gallery of CV examples from various industries to point you in the right direction.
Resume.com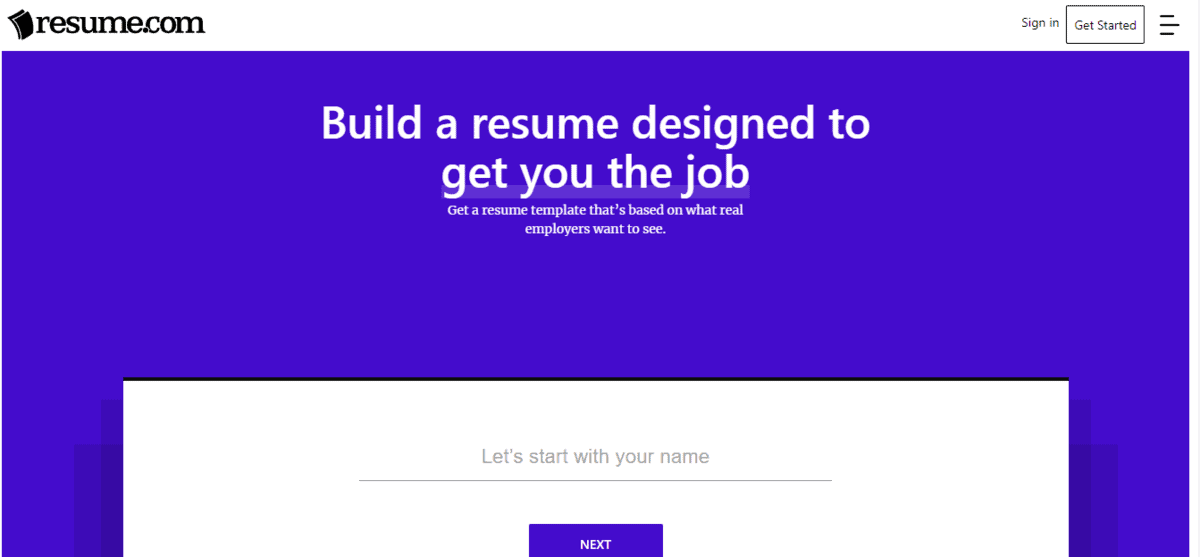 Resume.com is another example of a platform that is widely known for its efficiency and first-rate service.
It has so far built over 5.8 million resumes free of charge. However, its price, i.e. the lack thereof, is not the most striking feature.
This platform offers 24 CV templates which you can easily fill out. And there are three options when it comes to data import: upload, create, and edit. Upload an existing CV to make it better through this tool, create a completely new one, or edit one of the online examples by adding your data and in turn build your own unique CV.
Fun fact, all sections are customizable regardless of the way you create your resume.
Template, fonts, and spacing are also easily adjustable, and all changes are instantly visible in the preview of your document which is located in the same tab where you are editing. This is a huge plus on the convenience side.
The final version of your CV is downloadable in several formats, printable, and you can also create a shareable link to send to any interested party.
ResumeGenius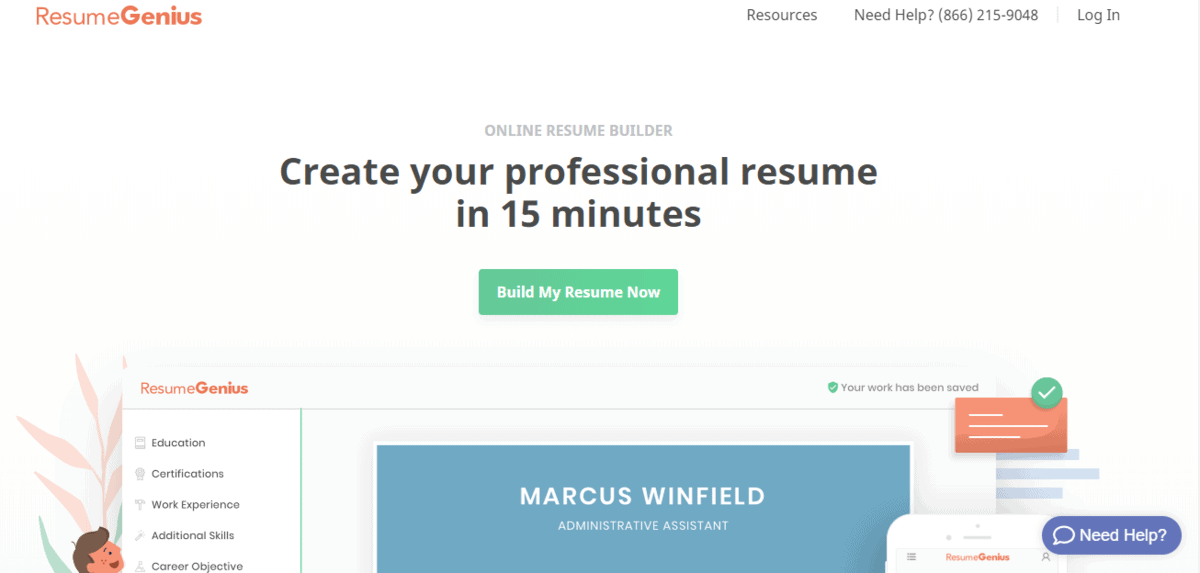 ResumeGenius has quite a high rating, and its most striking claim is that it can build you a CV in 15 minutes… but you'll have to cooperate.
There are 17 templates in its stock, and once you choose one, the platform starts popping questions. Some are multiple-choice, but all are easy to fill in. All of them are stored on your chosen template, and thus, you are slowly building your CV.
The team has done everything to save you some time on typing out all responses, so even positions, job descriptions, and skills can be chosen from a drop-down menu. Of course, you can add your own points as well.
An especially helpful feature is called "Ask an Expert". It allows you to ask a resume building expert for advice and help in building a CV that will stand out.
But there's a catch with this tool! The completed resume file is available for download in MS Word and PDF, but for a nominal fee which then automatically initiates a trial period.
ResumUp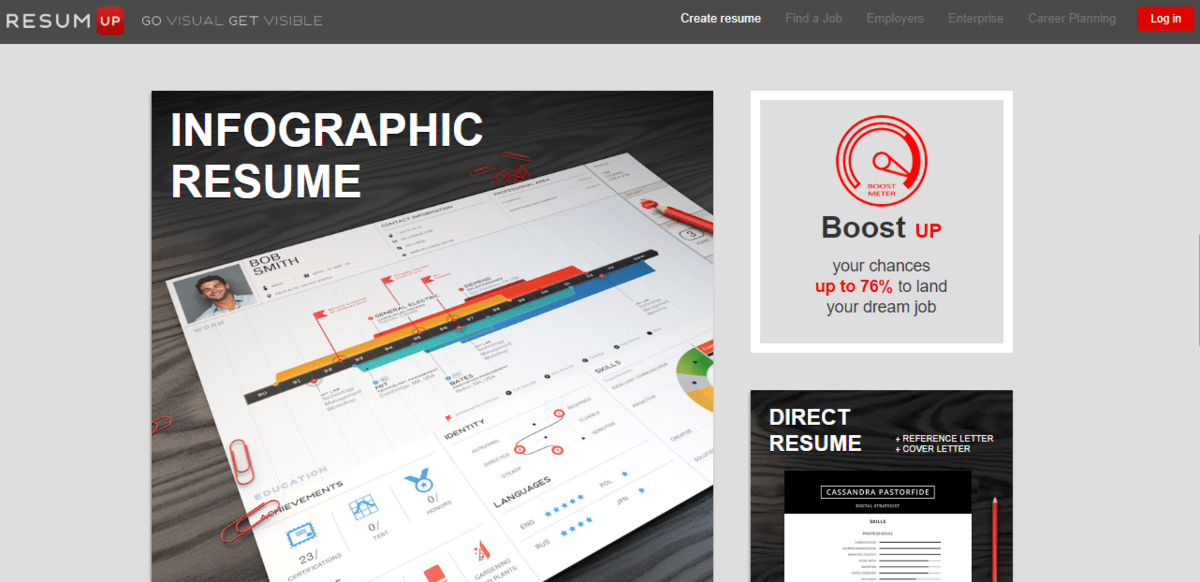 ResumUp is a platform that mostly focuses on the visual appearance of the resumes. So if you want a truly attractive CV, this is the tool for you.
There aren't too many templates available, but each of them is exquisitely unique and eye-catching. There are even templates in ATS and JSON formats that can be read by computers, as well as online and interactive options. On top of this, for each of the CV templates, there is a matching cover letter form.
Adding text is simple – it can be entered manually, uploaded, or imported from LinkedIn. Editing is also quite intuitive. The only issue here is that there is no option of transferring the text from one template to the other.
It is important to note that this is a paid service, and all of the handy features we mentioned are available only in case you subscribe. The costliest plan is Profile Pro, which allows you to remove and add sections, something that isn't possible in the other plans.
Zety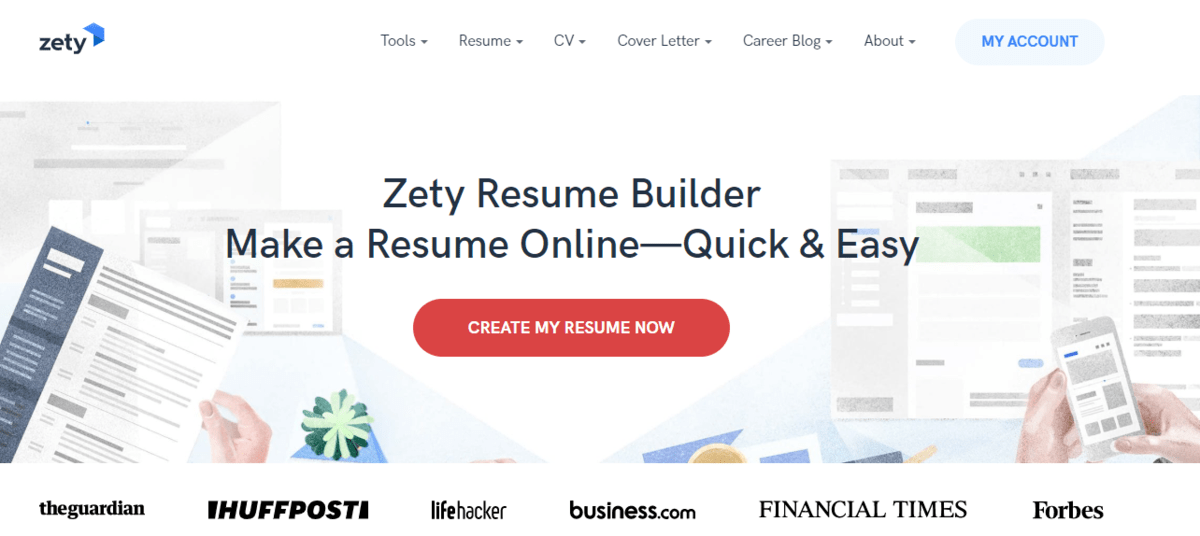 Zety is praised primarily for its numerous customization options. It stores around 20 templates and within them, you can make basically any changes you want.
Adjust the layout to suit your needs or the color scheme to fit your aesthetics preferences. The text itself can be added manually, or chunks of it can be imported through the platform's drag-and-drop interface.
Next comes the fine-tuning. You can tweak the style and size of the font, bold or italicize parts of the text, or change the line spacing. There is also an option of adding social media handles, which might be important for professionals in the marketing field.
As you build your resume, the platform will gently guide you and give you suggestions on how to improve it. All these tips have been collected from recruiting professionals, and will probably help you create a more effective representation of yourself.
Additional assistance is provided by the built-in text editor, which will make sure no annoying typos sneak into your CV.
Conclusion
All these platforms have one thing in common: they help you create professional-looking resumes.
Aesthetics of the templates or the price of the service vary from platform to platform, but most of them have a trial period. This means you won't have to stick to memberships until you find the tool that can deliver the resume you want to make that first impression for you.
Thanks for reading and good luck!