For every business in the 21st century being safe in the online world has always been a matter of great importance. When you do file transfers containing confidential information or even a simple correspondence with your clients and business partners, security should be your number one priority.
Finding the proper #tools that will ensure the safety of your #data when it's being shared is not easy, but some have emerged, and in the last 25 years there has been so much great #software developed for your needs.
Probably the most famous of them is ShareFile since it provides assurance, reliability, and security for users. It became famous through the years and is used by many in the industry. But as it goes with many tools, with time it became more of a brand, which meant using it is not simple for everyone, and acquiring it may not be friendly for everyone's pocket.
This forced many individuals like business owners and administration officers to entrust their important files and correspondence to alternative sites, software, and file management programs. But finding an alternative is not easy, especially when you deal with sensitive and often confidential files containing important business content.
Luckily, through the years many great alternatives to ShareFile emerged and, in this article, we will discuss their features, pricing, and special offers you can get when buying them.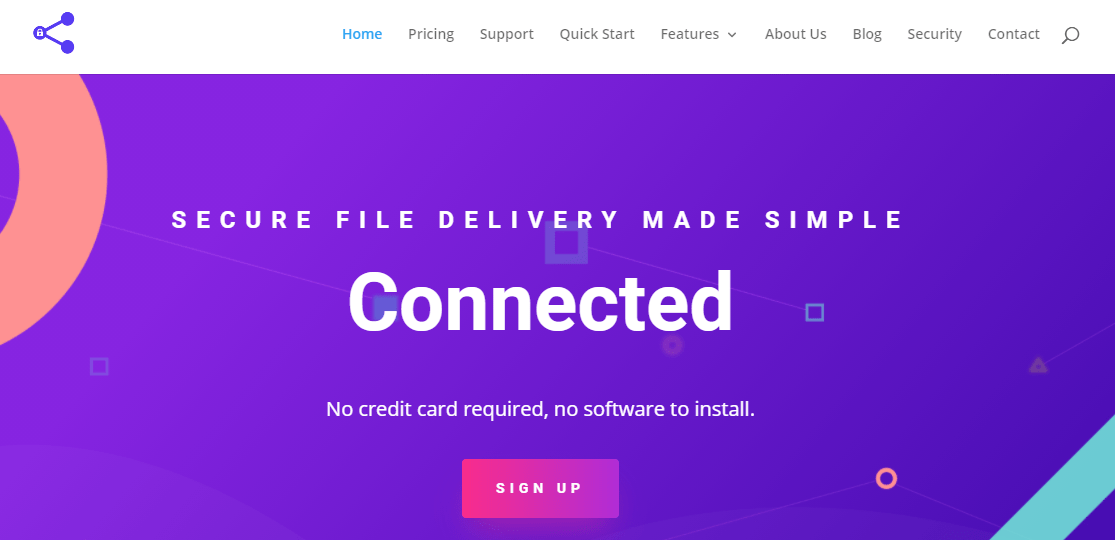 The #1 alternative to the ShareFile platform is definitely Connected, a software that secures file sharing and important data for a reasonable price. This app is perfect if you want your files and data to arrive safely to your clients and partners, and only the intended recipients can see them.
With Connected, you get a tool with powerful features like identity verification, secured file transfer, and encrypted messaging, allowing you not to worry about whether your data will be seen or taken by someone. The true power of this tool is that you can transfer files up to 5GB, there is no maximum upper message limit, and you can be sure that no third parties will get these files.
With this app, all you need to do is check the recipient's contact info, like e-mail address, or phone number, and Connected will do the rest of the job. Connected also offers its vaults for you to store important files and documents and secure them with powerful encryption.
You get additional security of your vaults thanks to the "Two-factor Authentication" required for accessing your vaults, or in other words, a one-time passcode sent to your mobile phone.
Even though these vaults are private, you can share them with others without any problems and with one click.
This software offers the option to use digital signatures so that you can be sure your files have not been modified at all. Also, Connected allows you to view the verified identity and authenticity of the sender ensuring you that everything is safe and secured and that there is no room for manipulation or fraud.
You can also control who can contact you and send you files, so no more spam and other distractions. When it comes to pricing, Connected offers a few options, so you can select according to your needs. There is a free version, as well as a starter, small business, and enterprise plan.
This app offers you so many features using which you don't have to think about online security anymore at least when it comes to the files you share. Instead, you can fully concentrate on your work and career.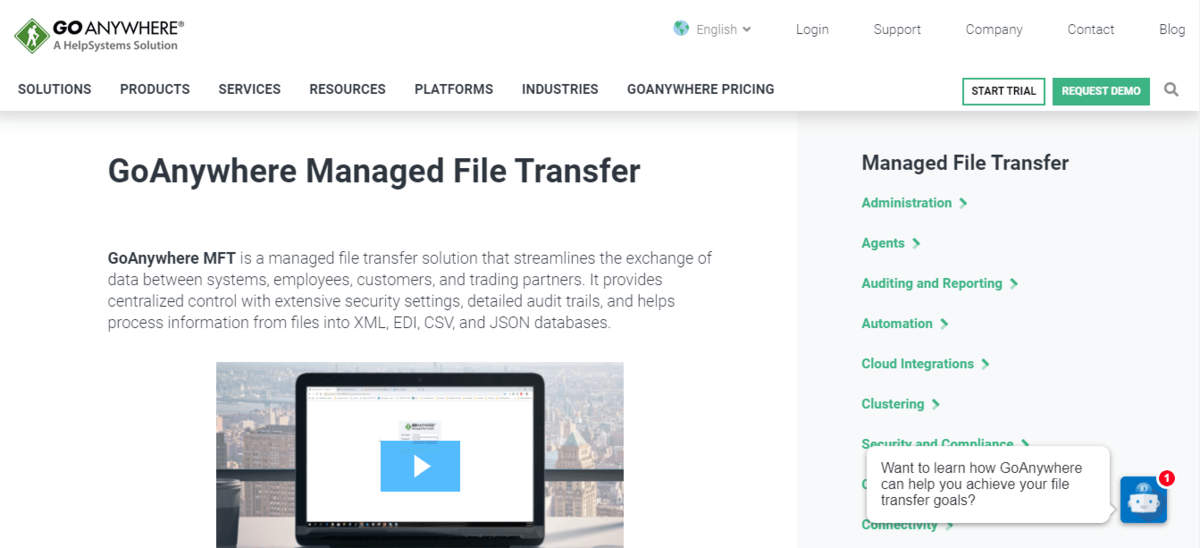 Next in line of great alternatives to ShareFile is GoAnywhere MFT. This one is good for both small and large organizations and is widely used in industries like banking, healthcare, insurance, manufacturing, public sector, and many more.
This platform is also an award-winning one, used by many professionals. GoAnywhere MFT enables you to manage file transfers through a single platform, thus improving the security of your data, and creating a safe environment for data exchange. It gives you options like drag-and-drop automation and cloud integration which makes data transfer secured, effortless, and simple.
This tool allows you to process high volumes of file transfers for enterprises, and also, thanks to its technology, there is an active-active automatic failover for disaster recovery.
This MFT tool constantly gets positive feedback and received the highest overall composite score this year from researchers at the Info-tech research group. As for pricing, GoAnywhere MFT starts at $1995.00 (one-time payment). Also, this platform provides a free version and a free trial.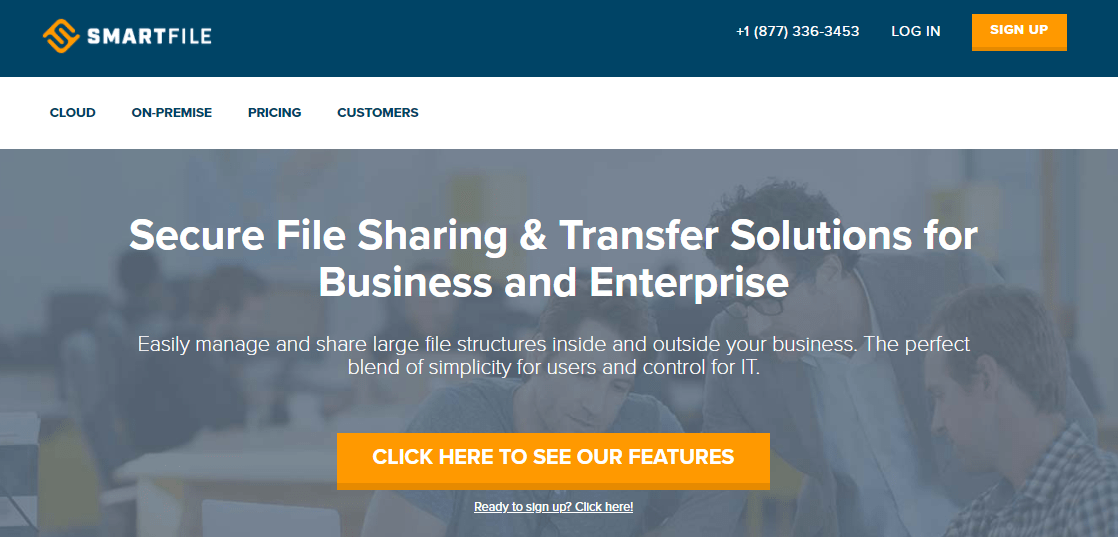 Another awesome alternative, SmartFile has the main aim of enhancing usability and decreasing unauthorized file sharing. Some of the main features of this tool include its easiness to upload and share content, options like Branded Client Portal, file previews and versioning, e-mail notifications, Outlook integration, the list goes on, and on.
The best thing about SmartFile is how good it is for small and midsize businesses that are focused on growth. Also, large corporations can use this tool especially if their main focus is on regulations and compliance.
This file management tool makes your file sharing, data management, and information control easy and completely secure.
Features like granular permissions and access rights ensure that only authorized users can see certain files. This tool helps you make everything go smoothly so you can concentrate on your work completely while your data security is in the safe hands of this platform.
As for pricing, SmartFile gives you a few options depending on your needs. The most basic ones like Business and Business Plus go from $6 to $10 per month, while for Business Unlimited and FileHub you have to submit an inquiry via e-mail or phone for more info on prices.
Overall
Security is an important aspect of your work and your relationship with clients and users. It shows how professional you and your business are, and if people can rely on you and your services. That is why you need to have software you can trust, software which is not that expensive but is still functional and useful.
Hopefully, these alternatives to ShareFile will be helpful to you, and your business. The best ones like Connected offer you so many features, and special offers like the one on AppSumo currently starting at $49.00!