Communication is vital for any business to succeed. Whenever a new opportunity arises, you have to act quickly and reach your co-worker or employees in order to make the most of it.
To do that, proper infrastructure is needed, and cloud phone systems have been making a name for themselves over the past couple of years (or even more).
Interested in using a #Cloud #PhoneSystem? Here are our top 5 picks!
Cloud phone systems are reliable, safe, efficient, and generally quite affordable, so any company should really look into setting one up. But smaller companies can use any dollar they can save, so here's a shortlist of the best cloud phone systems for small businesses you can currently find on the market.
1. RingCentral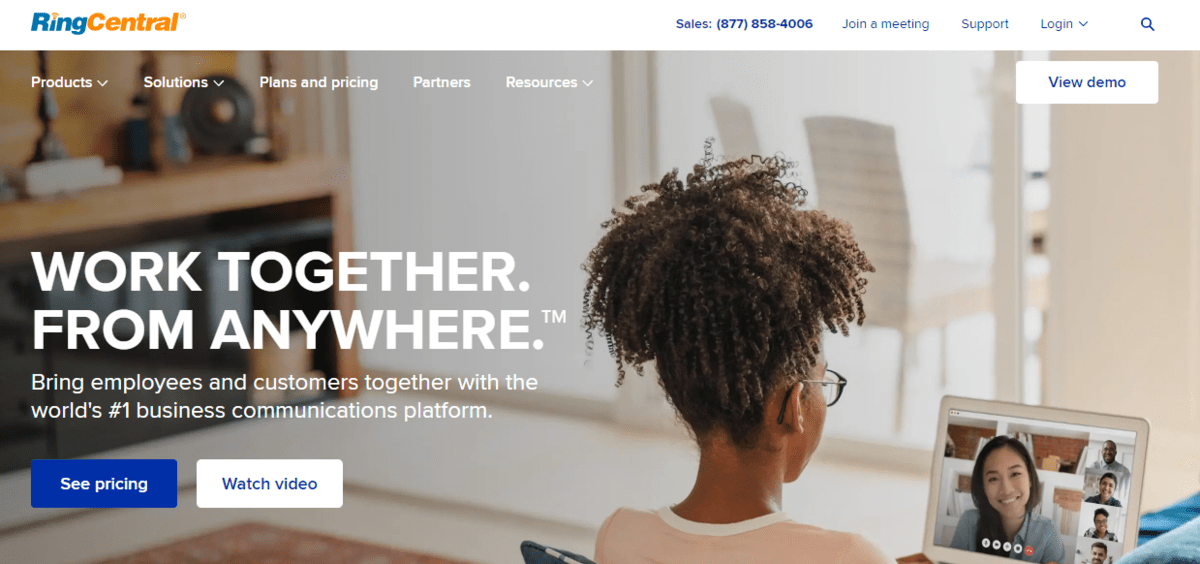 When it comes to cloud phone systems, RingCentral is very hard to beat. It is also widely recommended by numerous websites as the best of its kind.
RingCentral is very easy to set up and use (the company's employee will guide you through the whole process), which is made even more impressive by the fact that it has an incredible amount of features to offer.
Answering rules, call logs, call forwarding, and recording, even virtual receptionists are just some of the things you get. And you can also have up to 1000 people in a call, plus there is a huge variety of conferencing features.
It is possible to choose between annual and monthly subscription, but the former offers 33% lower prices. Therefore, you will be able to get your package for just 19.99$ per user per month.
But if you're on the fence, you can get a 15-day free trial and see why everyone's talking about this cloud phone system!
2. 8×8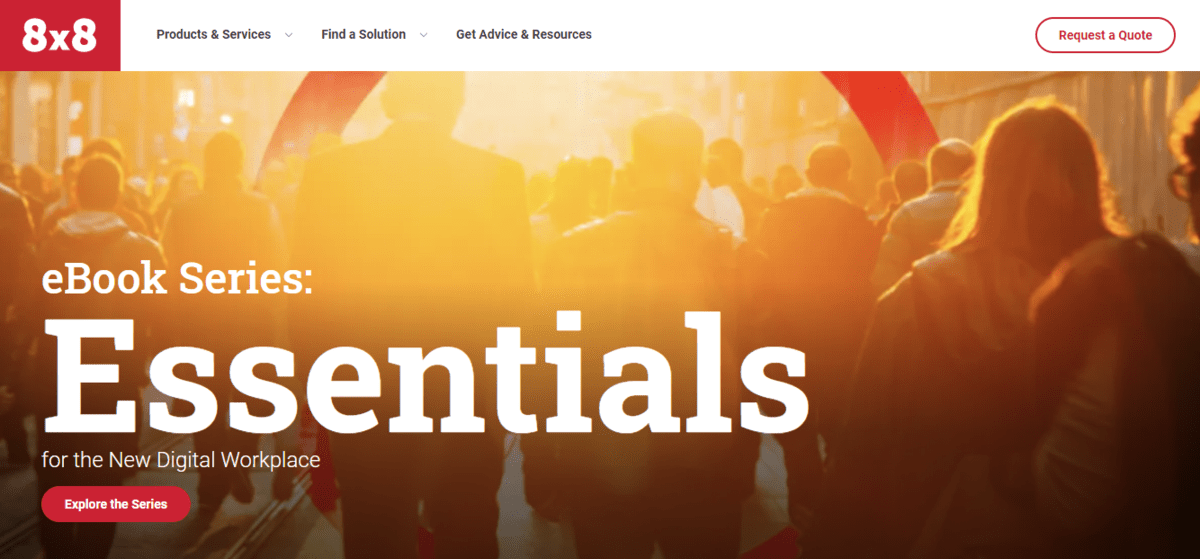 8×8 is another great cloud phone system, but this one is actually quite focused on small businesses. For 12$ per user a month, you can get your dedicated business number with a variety of other interesting features like an auto-attendant and intelligent call routing.
Voice mail is also present, and there are no limits to how many calls you can make if you are located in the US or Canada, which is something that will make this system certainly very appealing to business owners in those countries.
For 25$, you get the complete package of services, which includes chat, video and audio conferences, unlimited calls in more than a dozen countries, and small business integration.
Finally, the last package adds analytics, skills-based routing, IVR, and many more interesting features into the mix for 115$ per user a month. With all that said, 8×8 is certainly a system that needs to be considered when you're making your choice.
3. Skype

You didn't think we'd forget Skype here, did you? For many, Skype is almost synonymous with VoIP and millions of people use it every single day because it's basic package covers pretty much all of their needs – for free.
Because of that, many small businesses will be more than happy to utilize it, but it should be noted that premium packages offer a lot without costing an arm and a leg. As a matter of fact, you can upgrade your free basic package for as little as 2$, giving you the ability to host conferences of up to 250 people.
Another point that needs to be mentioned is that Skype is owned by Microsoft, which means that it can seamlessly integrate all MS Office tools, which can be quite handy, especially for a small business.
Third-party apps can also be used, and Skype supports pretty much all types of devices, plus you can even call landline and mobile phones for next to nothing.
4. Slack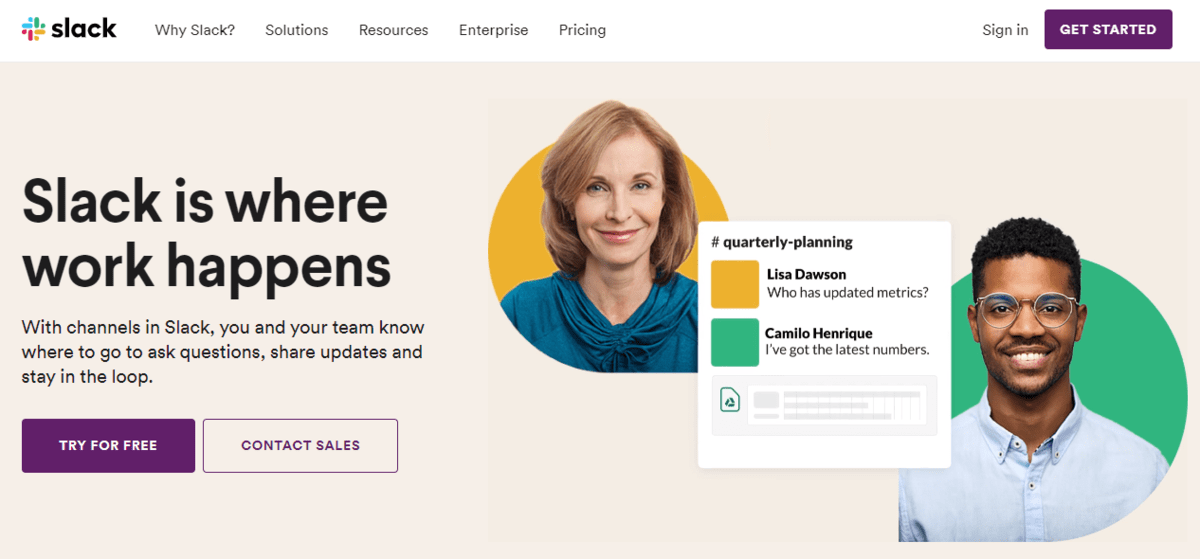 Slack is a great solution, too. Why? Because, in addition to voice and video calls, it allows you to easily share files and archive them, message other people in real-time, and do many other things already with its free version.
In that sense, it's quite similar to Skype. However, what sets this system apart from the competition is the fact that the messages your team members send to each other can be searched very easily thanks to a great user interface.
Furthermore, Slack will effortlessly interact with literally hundreds of different apps out there, so it's versatility is as high as it comes. Not to mention that you can easily build your won apps here.
It's quite amazing that the basic package is free, considering all of the above, but you can choose premium packages, as well. These two are quite affordable (8$ and 15$ per user per month, respectively), so investing in them could turn out to be a great move.
5. Ooma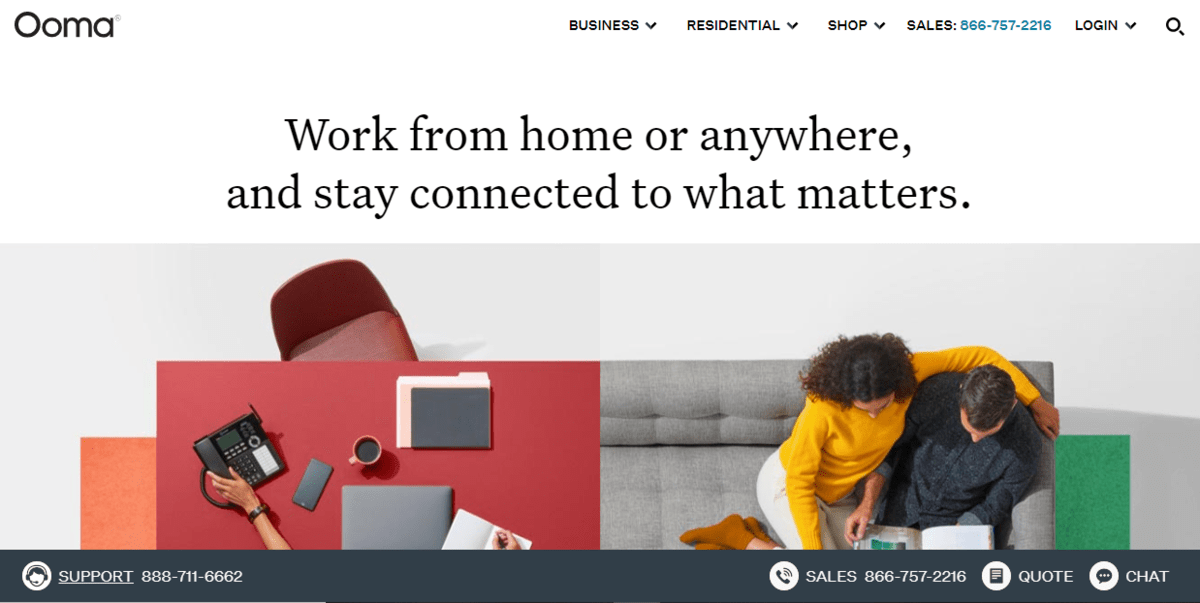 Last but certainly not least, we have Ooma. Now, this is a system intended for particularly small businesses, so it's a bit different than the examples we've discussed so far.
Nevertheless, the array of features it has is more than enough because a virtual receptionist is there to help you. On top of that, you can transfer calls, create a call log, dial by name, and do a bunch of other useful stuff.
What is special about Ooma is that it actually comes in the form of a device you install in your home. But don't worry, everything is really easy and you'll have the system running in about ten minutes. Of course, cloud services are still there, and you can manage everything online.
Businesses get to choose between two plans: Ooma Office (19.95$ per user a month) and Ooma Office Pro (24.95$). The first one is more than enough, to be honest, whereas the latter package has some additional features like call recording, overhead paging, etc.
Conclusion
These are, without any doubt, some of the best cloud phone systems you can get for your business. There are loads of great free options (both packages and free trials), and you always get all the features any small business needs to succeed.
So just take a look at your preferences and how your team operates, and make a choice. You simply can't go wrong with any of these. It's your call!