When we talk about startups, the main goal of every single entrepreneur is to keep their costs as low as possible. There are tons of different tools that can help startups to reduce their costs.
You are about to launch your own #startup? Every beginning is full of challenges; make your journey less stressful with these startup #ideation #tools!
However, there are most of the time some costs they have to pay for at the end. Luckily, there are ideation tools for startups that will most likely improve your efficiency and overall work. So, let us tell you about a couple of these tools.
1. SquadHelp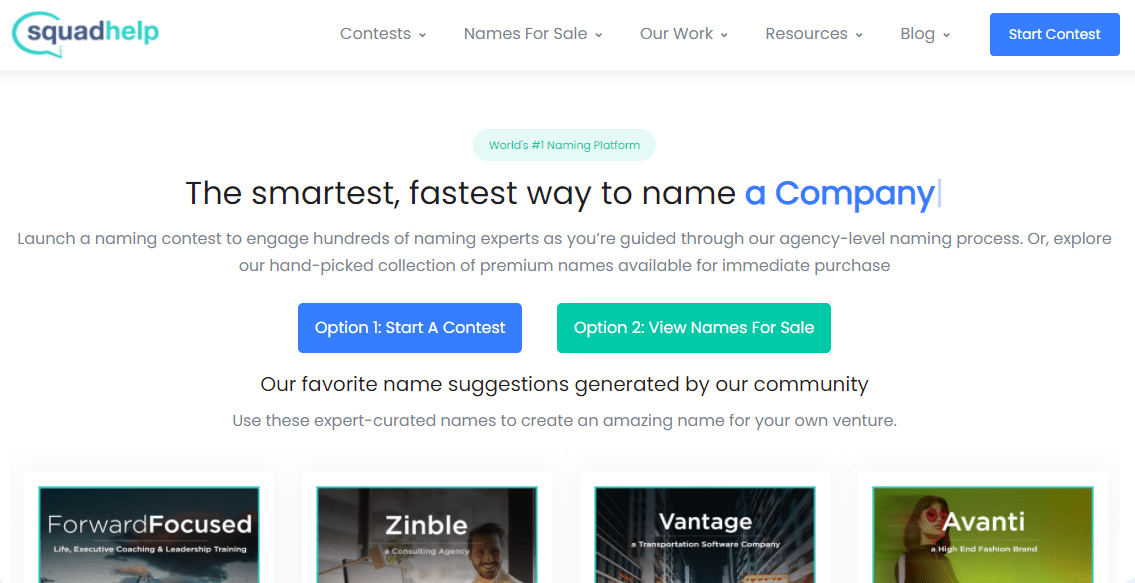 If you're not sure how to name your business or a brand, SquadHelp will help you find an ideal name. Besides that, this tool will assist you in finding a perfect name for an app, service, book, product, etc. Isn't it great to have a tool to save you all that trouble?
Also, with SquadHelp, you'll be able to name competition and engage experts while they guide you through the agency-level naming process. With over 200 000 successful projects, this tool is by far the largest naming platform that will ensure you get top-quality services. In addition to all of these options, you get to review hundreds of powerful and inspiring taglines before you decide on one that suits you best.
Since you want to ensure your startup has the best services available, this tool will provide you professional approach. By this, you'll get a complete agency-level experience. Furthermore, you can get eye-catching logos and use your favorite design. Depending on what type of service you want to purchase from SquadHelp, the price varies. You can start with $199 per contest and decide later if you need any additional services for your startup.
2. QuickMVP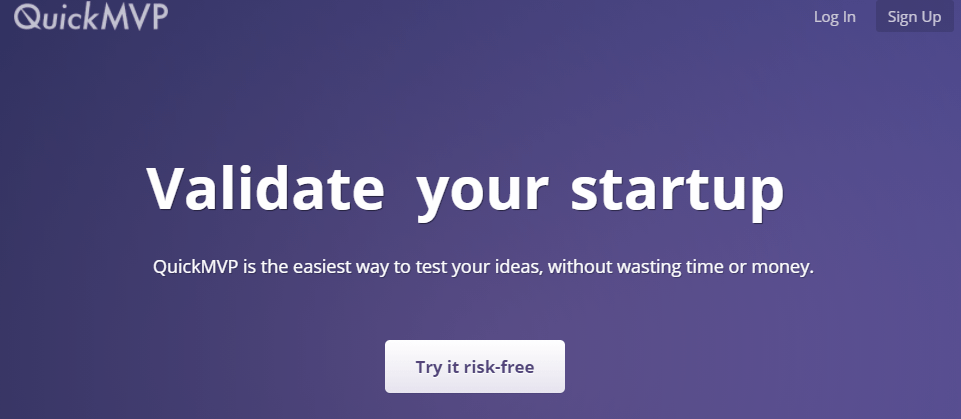 This tool is the best one for testing any new business idea without wasting your time or money. You can easily track and document customer interviews, build a website and try it, as well as calculate key business metrics (profit margin, market size, target groups, etc.).
QuickMVP is specially developed to help you validate your business idea and identify the most important metrics to help you decide if an idea is worth pursuing. Once you validate a customer problem, you just test multiple solutions with different landing pages, and no coding or design experience is needed! Great, right?
With all of these options, you can check and analyze your business within minutes. What is also great is that this tool helps you calculate projections for each idea you have based on the experiment results. This tool is priced at $29.99/month.
3. MindMeister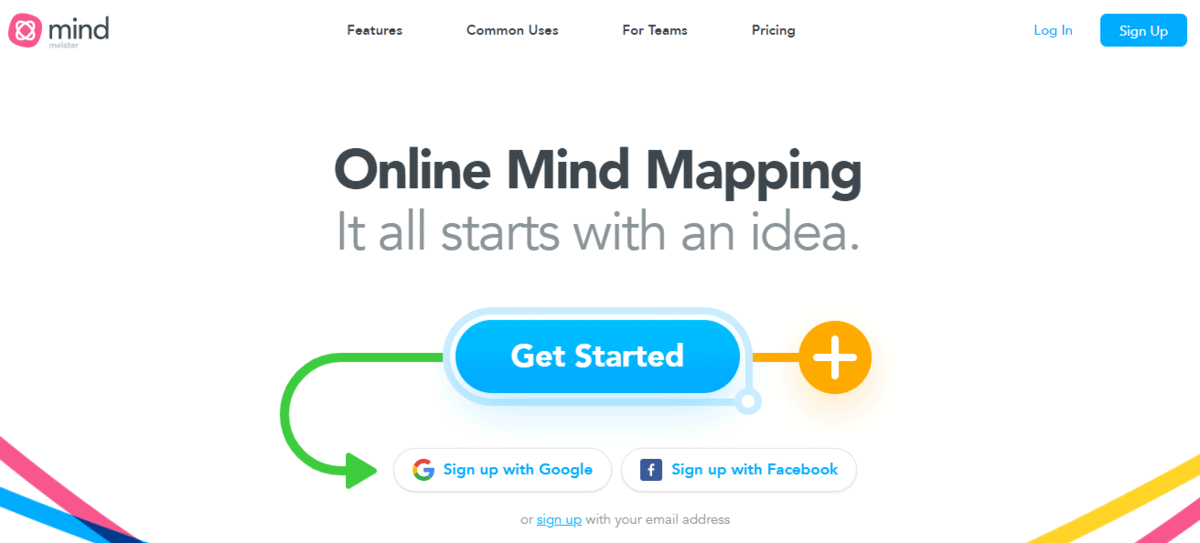 Another online tool that will enable you to capture, develop and share your ideas and brand is MindMeister. This tool allows you to collaborate with your team from anywhere and stay on track with all the changes. Collaborators and teammates can quickly and easily comment on all topics, ideas and discuss all the changes in integrated chat.
Also, you get an integrated tool for making powerful and stunning presentations that will turn your mind maps into a dynamic and beautiful slideshow. You can export that slideshow into PNGs or even embed the whole presentation on your website. While you brainstorm, you can drag and drop all of your creative ideas into a connected MeisterTask project.
After you drop them, they convert into actionable tasks. This powerful software comes in one free (Basic plan) and three paid plans – a Personal plan (priced at $4.99/month), a Pro plan (priced at $8.25/month), and a Business plan (priced at $12.49/month).
4. Javelin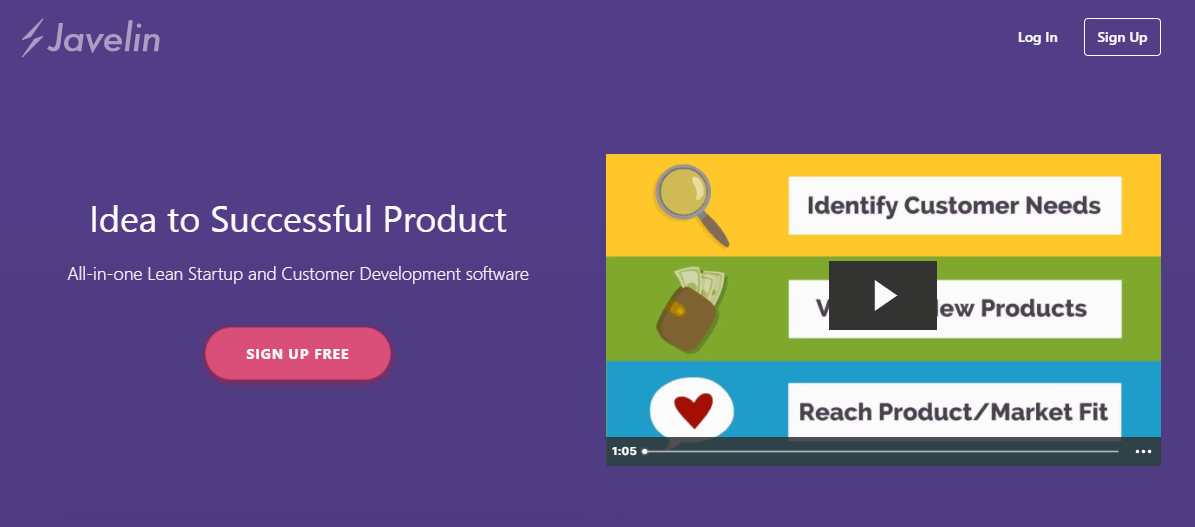 Javelin is all-in-one software made for startup and customer development. This is an excellent tool for startup and customer usage and development to keep it as simple as possible. This tool will help you identify your target customers and their needs and test and validate new products.
Furthermore, there are pre-designed and pre-built surveys that will help you measure your product's market fit. In addition, it records and transcribe customer interviews and test all types of landing pages. The UX of this tool is nice and clean, which allows you accessible navigation through the dashboard and keeps you on track throughout the whole process of customer validation.
Javelin offers excellent support, is well structured, and the essential part that we have to mention it's entirely free to use.
5. Clarity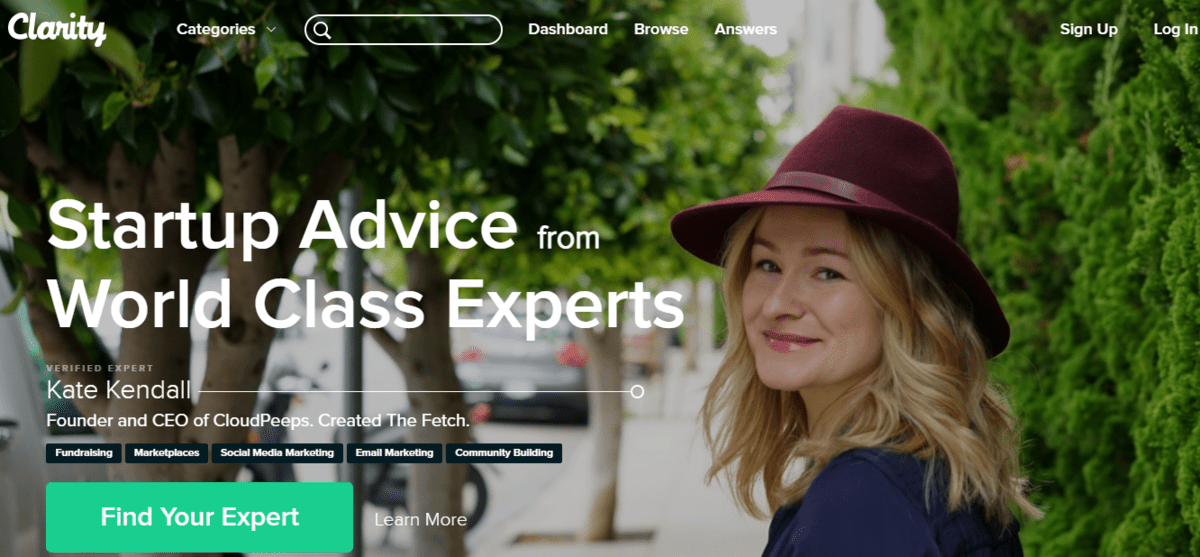 If you're a skilled businessman or a fresh entrepreneur with a startup idea and team, then this tool is the best choice you can make. If you want to have as many details as possible regarding your thesis or a project, Clarity has it all! It is not just a tool to help you build your idea but also to help you analyze it better and develop it with the help of professionals.
It offers a wide range of topics that you can choose from, such as social media, business development, marketing, digital marketing, startups, etc. However, it works in a way you browse the experts you need and requests a call. You're pre-charged for the estimated length of the call and based on the expert's per-minute rate.
After finding what suits your idea or a business the best, you are directly connected and ready to start working. Also, there are over 73k completed calls with experts and deals achieved. This tool is excellent for making faster and better decisions that will help you grow your business.
However, regardless of what topic you choose (scaling your business, raising funds, or sharpening your skills), this tool got you covered with the best business advice possible. Starting price for a phone call with an expert is as low as $1/minute.
Conclusion
In conclusion, we know that having an idea and realizing it can be time-consuming and lengthy. Based on that fact, the list of the best startup ideation tools we have prepared for you will help you achieve your goals and realize your ideas.
These startup tools come in handy in almost any aspect of business ownership. From naming your startup, market research, to digital marketing, etc.
However, if you use these tools wisely, you will experience sustainable growth and maximize your startup idea's potential.