It is essential not just to copy and paste other people's work when it comes to writing. That is not a way to achieve authenticity, and you surely want to be unique and gain great publicity. And if you're going to reach that, you have to try and make your work different and unique.
Looking for a plagiarism checker to help you write #unique #content? Take a look at these #free plagiarism checkers we have listed for you!
However, it is not always easy to come up with writing ideas. Also, that is the reason why some people "steal" somebody else's words and publish them as their own. We have to tell you right from the start; plagiarism will never bring you any good. Not only that it makes you less unique and interesting to your readers, but it is illegal, as well.
What Are Plagiarism Checkers?
Have you ever heard about plagiarism checkers? That is an essential thing since checking manually every submitted article for plagiarism could take you hours! These checkers are here to quickly and automatically check if your content is being copied or stolen.
However, with a plagiarism checker, you only need a couple of minutes to find out if the content is unique, and that could save your reputation. Also, if you are running a blog, you surely want to provide your readers with some fresh content on your blog. If you offer the readers the same subjects as any other website, you lose. Also, if you are a copywriter, you need to make sure your content doesn't include the same sentences and thoughts as others.
As a student, you need your work to be unique, too, both for good grades and for your professor's eyes. Because nowadays, everything is being checked before grading. When it comes to running a website, your main goal should be to gain more traffic. And copied content won't bring you much.
However, if you are the only one writing content for your website, it is easy to follow up and avoid plagiarism. But, if you have more people writing for you, you will have to check up on everything they write to make sure the content is original. Never mind what you write; it is always good to check if everything you are doing is proper.
That is why we have prepared a list of the best plagiarism checkers available out there. They really can be a lifesaver these days! So, let's check them up and see what they can offer us!
1. Grammarly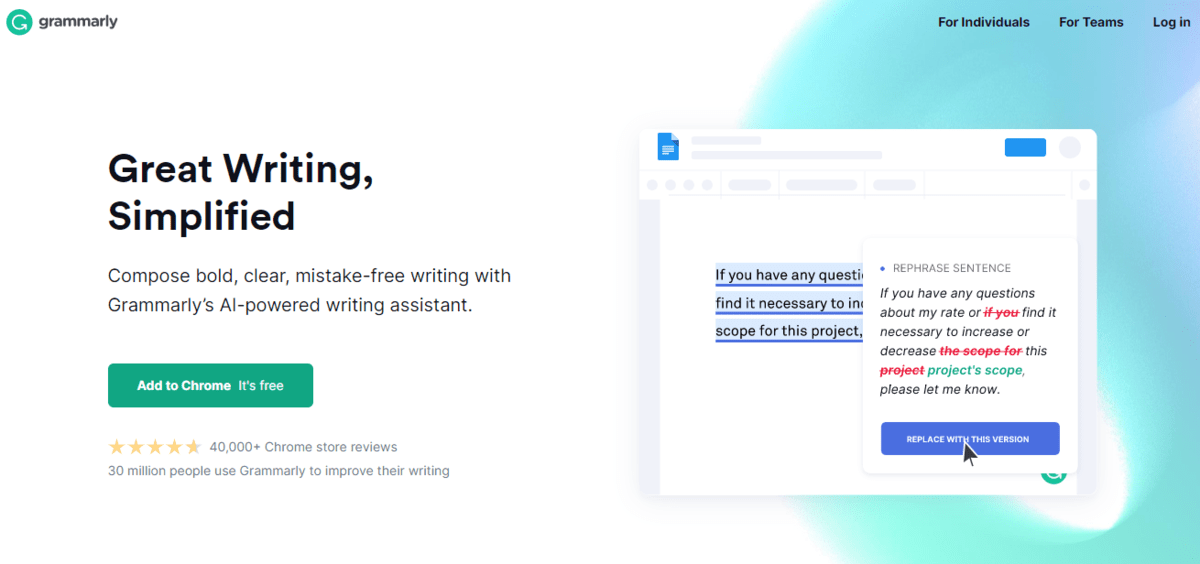 Probably being the most famous tool nowadays, Grammarly deserves to be the first on the list. Besides checking your grammar, spelling, and style, it will also provide you with a plagiarism checker. You can use it when you write posts, e-mails, documents, messages.
You name it, Grammarly is there to help you out with it! It checks your content for plagiarism from over 16 billion sites, which is quite a lot. After you go through your content, you can automatically scan for plagiarism, showing you results right away.
With all those valuable tools, it is easy to see why more and more people want to use Grammarly and make their writing experience a lot easier! You get everything you need from one place. Grammarly is available both in the free and premium versions. It is all up to you.
2. Unicheck
Unicheck is a fast plagiarism checker indeed! It takes less than 4 seconds to provide you with a similarity report. Many people all around the globe use it, and their feedback is excellent. It is used both for businesses and individuals. It also allows you to use it with Google Docs, and as you write, it can simultaneously detect any plagiarism.
While you are writing, Unicheck automatically checks for similarities and citations. It is an excellent option if you want to write and check if your work is unique simultaneously. It is worth giving a shot! Also, it will highlight them for you so that you will save time very easily.
3. Scribbr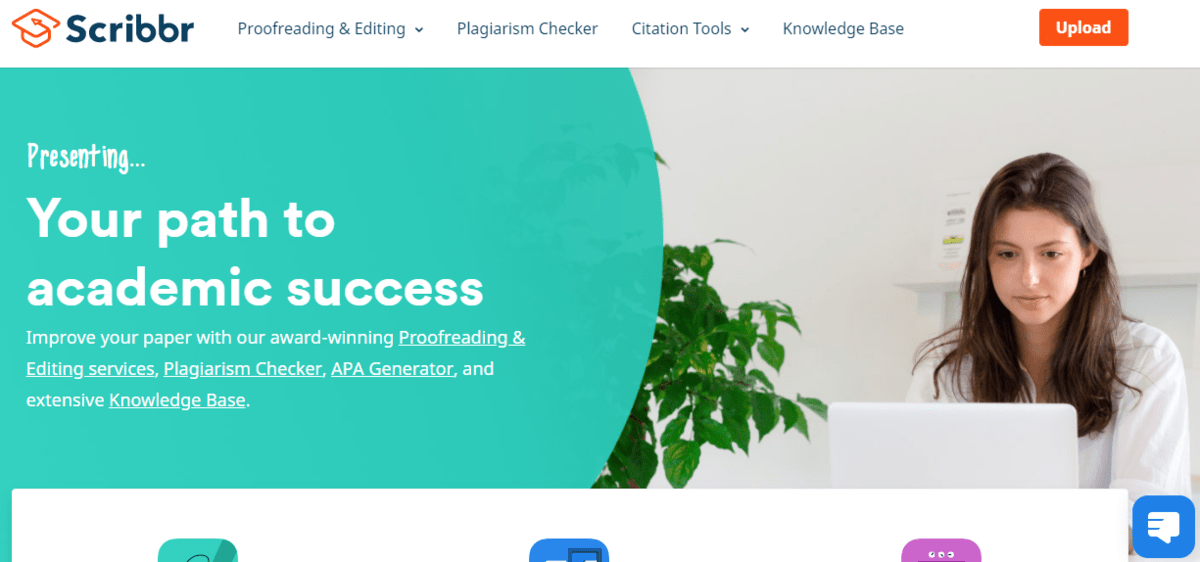 Scribbr is a plagiarism checker most popular among the students for sure. It detects any plagiarism in your work, and it checks everything on its extensive source database.
Scribbr has a tool, which comes with a fee, called Own Sources Checker, that allows you to self-check for any plagiarism. It is excellent for students who are about to publish their work. But, they don't have enough time to check their work, since they usually wait until the last minute. And this is something that happens daily.
4. Duplichecker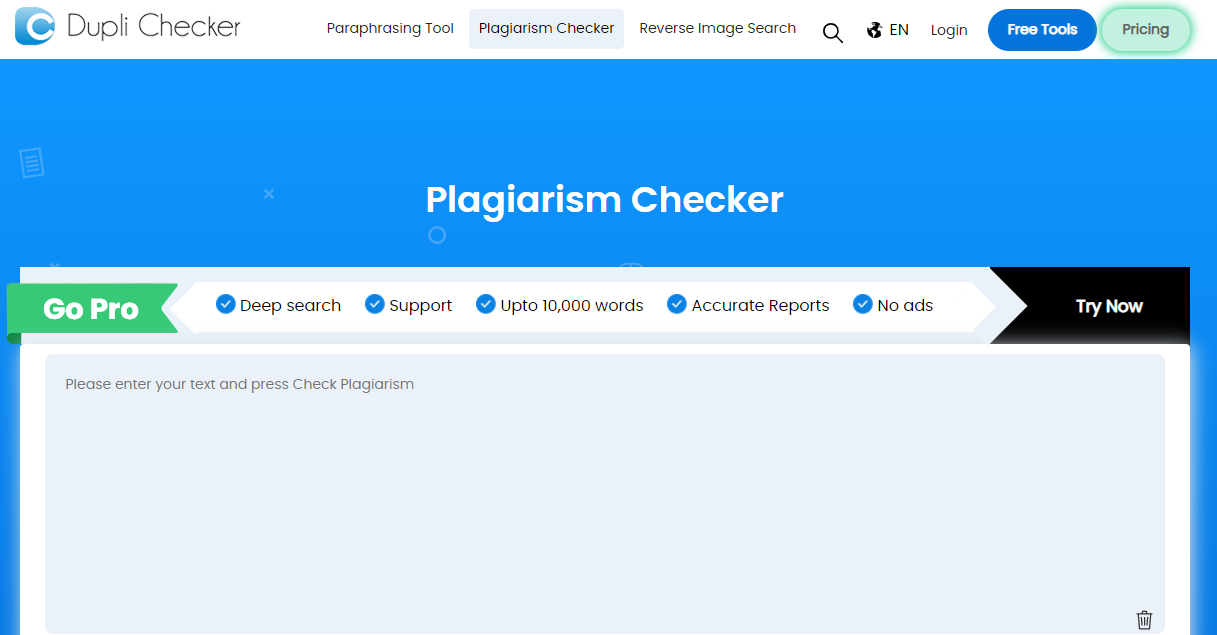 Duplichecker is another plagiarism checker, which the majority of the students like. It is entirely free, and it scans your work quite well and compares it to results on the internet to show you plagiarism results, if there are any. Besides that, it allows you to check your grammar, too.
You can copy and paste your content on the checker, pull content from an URL, or even you can upload the file you need to get checked. That is probably among the best stuff this tool has to offer. You can only check up to 1 000 words, which can be tricky if your work is longer than that. It is undoubtedly not the best tool for this out there, but you might find it easy to use, and it still has a lot to offer.
5. WhiteSmoke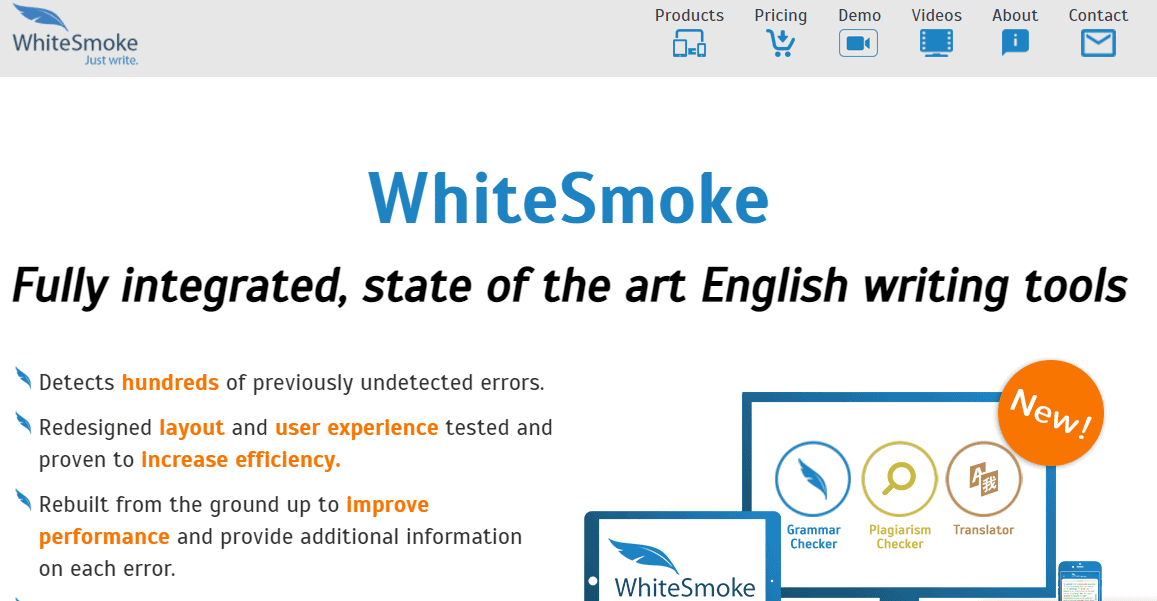 WhiteSmoke is also one of the best plagiarism-checking software out there. It is very accurate and robust. Many people use it, and plagiarism checker is not the only thing that it offers! It is also a grammar checker and proofreader.
WhiteSmoke scans billions of online websites and resources and compares your content to them to find content that is not original or the one that is copied in your document. It is excellent for people who write essays, research papers, and other things similar to that.
Conclusion
These checkers have an essential role when publishing a text.
Use your favorite plagiarism checker for uploading a school assignment or writing any kind of content that requires originality.
Nowadays, everybody needs it for different purposes. That's why you should check up these plagiarism checkers listed above and find the one that is best for you. Good luck!