Today absolutely everyone can imagine the scale of the damage caused by the coronavirus infection. The pandemic has left its mark on all spheres of life. However, like everything else, the current situation has two sides: good and bad. Among several areas that stand out against all odds and even show excellent performance in the shortest possible time, we should mention web design.
There is a new #study that tells you about the importance of #web #design nowadays. Read more about the topic in this #article.
Web design is now at its best, and it's safe to say that after the pandemic, its performance will continue to show its effectiveness and give its results. Initially, the whole world was locked in four walls, and everyone was feeling depressed, but over time, many began to understand life goes on, you can't give up, and you need to fight for your life.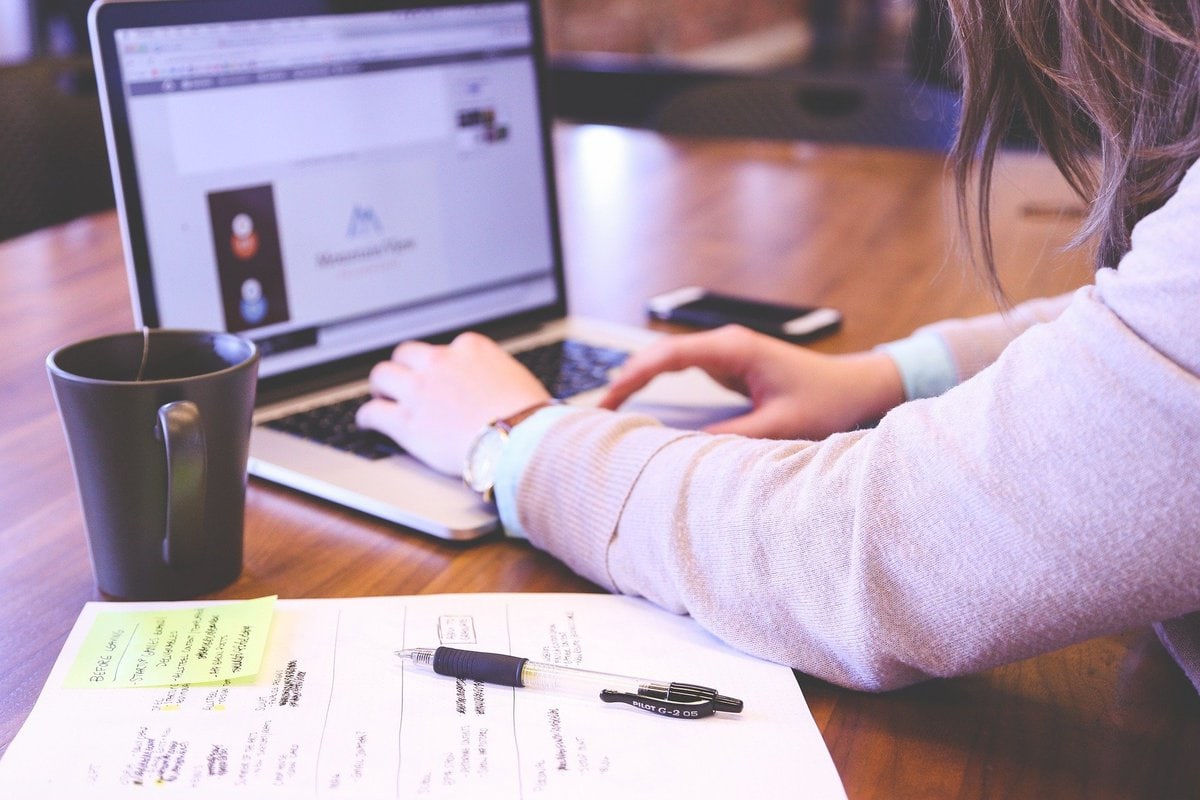 In short, people began to evolve under the pressure of the prevailing circumstances. It also applies to various business ideas. It seems to everyone that they understand everything, that not all is lost, and there is a way out. CEOs of companies and businesses began to devote time to their websites or improvements to existing ones.
People have become more diligent in developing e-commerce, new online stores are opening, and new services are emerging. These circumstances increase the demand for the services of web designers.
UI / UX Web Design
The era of online shopping for goods continued to evolve before the onset of the infection. After the pandemic outbreak, all goods and services became vital, the demand for delivery services skyrocketed, and there are more and more freelance web designers on the market.
In this regard, many companies had to improve their conditions to please every customer and do everything in the shortest possible time, leading to the adoption of innovative solutions in UI / UX design.
Delivery is the only service that now beats all indicators. Therefore, to provide convenient functionality for everyone, you need to engage in web development closely.
Digital 2020 provides the following statistics on online shopping growth: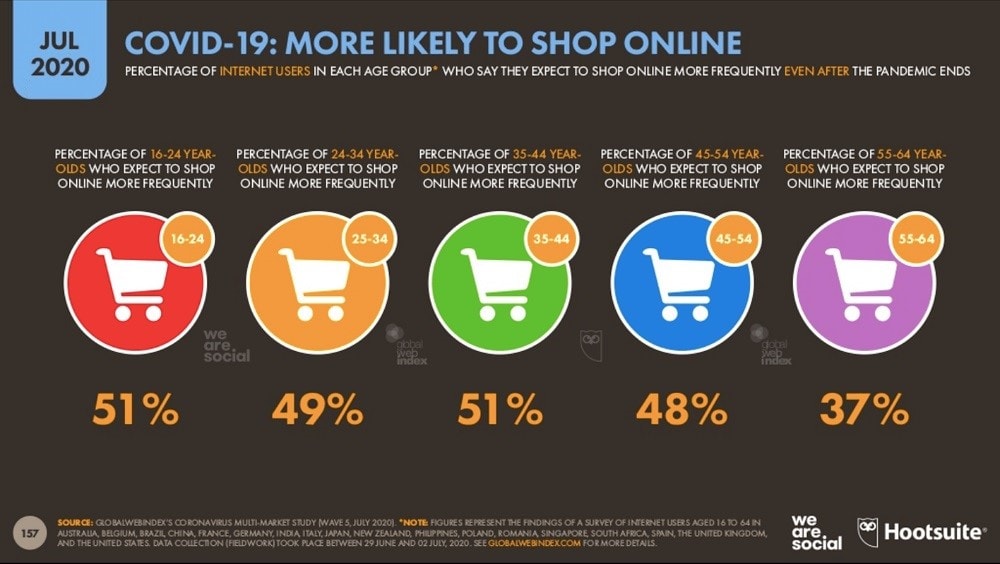 Before the pandemic, people tried to fight Internet addiction, trying to involve themselves more and more in real life. It also applied to communication with friends and acquaintances. Many social networks had declining attendance rates, but overnight there were coarse restrictions.
The growth of Facebook usage increased by 50%. This increase in demand requires the development of the functionality of social networks. UX is significant to social media platforms, and this latest user growth is opening the door to innovations in web design.
The process of creating web pages is quite complex. Designers have to change the format of their work, change the means they use. For web development, designers need to know how to convert PSD to HTML. You can use reliablepsd.com to make your work easier and more efficient.
Entertainment on the Internet
Web design plays a crucial role in how online entertainment and media are delivered to the user.Advertising has become one of the areas that have undergone significant changes. We lost the opportunity to watch many sporting events and visit places of mass gatherings.
Because of this, the amount of investment in advertising has decreased. However, at the moment, the question is how to modify your ad. Creating a company design or redesigning an existing platform is gaining momentum right now.
Upwork cites data on the increase in the number of freelancers. The report shows how employers have changed the format for recruiting employees: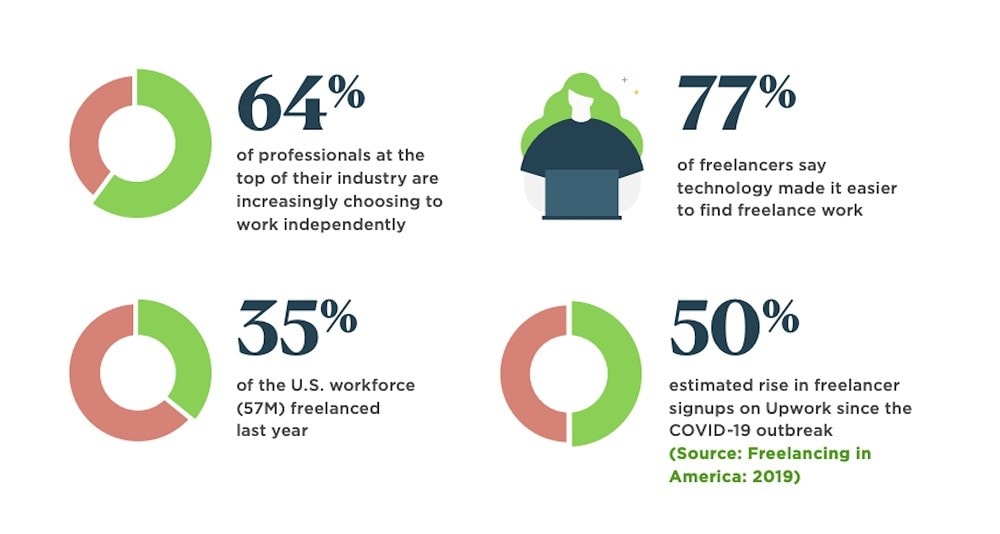 However, 64% of experienced workers work remotely. By itself, this statistic means that there is fierce competition in the labor market. But there is one more figure: the number of registrations in the freelance markets has grown by 50%.
While the business demand for freelancers is on the rise, this unprecedented increase in freelance competition can pose challenges.
Nielsen Norman Group: PDFs Are Not Suitable for the Web
The Nielsen Norman Group has produced a massive study on why PDF is unusable for websites. Here are some arguments:
PDFs are usually in the style of printed documents. The strategies we use to create content on websites – for example, page rules for crawl and accessibility – do not apply.
They were not designed to be concise and attractive.
They don't work like a website, which interferes with their work.
It's hard to create internal navigation in PDF documents except for the internal link or table of contents.
The more oversized the PDF (and they will be significant), the longer it takes to load.
Forecast of Future Changes
The development of the Internet is necessary to maximally reduce the negative impact on the economies of countries and the psychophysical state of people around the world.
In the face of constant global changes, this is not an easy task. We may not know which direction to go exactly, but we know that innovation and design will be essential.
But most of these innovations will rely on competent monitoring of statistics and information about user habits and customer needs. It provides a unique opportunity to try something new.