Project management is all about getting the best results possible. In order to complete a project effectively and on time, project managers must apply their talents in resource planning, time management, and communication. Having the greatest tools in your technology suite makes this task much easier.
In order to complete a project effectively and on time, #ProjectManagers must apply their talents in resource #planning, #TimeManagement, and #communication
You're in luck if you're a project manager who's looking for the best project management tools for 2022. In the following sections of the article, we'll introduce you to the best project management tools.
1. Wrike
Wrike has a lot of fantastic features, such as how evaluations are prioritized, how multi-functional groups are given flexibility, and how rigorously progress is monitored. Thanks to its user-friendly interface, you will get a bird's eye view of all the information a project manager should have. All of this information can then be submitted to analytics to produce valuable reports. Advanced forms and requests, which prevent costly errors, assist your team in meeting deadlines and enhance progress visibility for your stakeholders.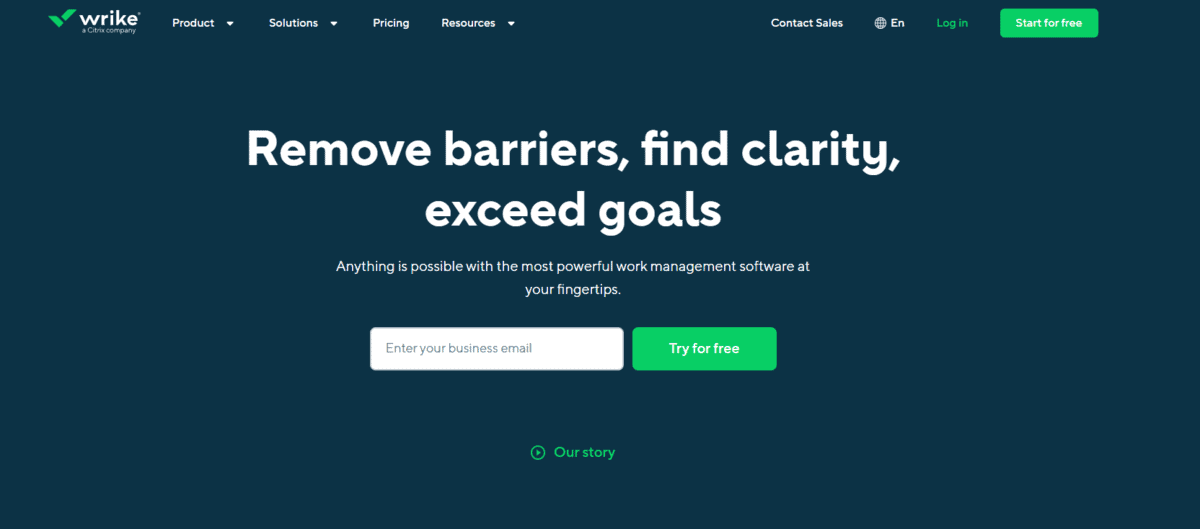 With Wrike, you can divide your job into essential components and assign due dates to every member of the team. You can create and assign as many jobs as you need, and group them into folders and teams to make things easier for everyone.
2. Asana
Asana frequently appears at the top of every list for project management tools, and for a good reason. This program offers pre-made templates to you and your team. They allow you to quickly and efficiently construct projects that can be divided into tasks and subtasks, task lists, and new processes.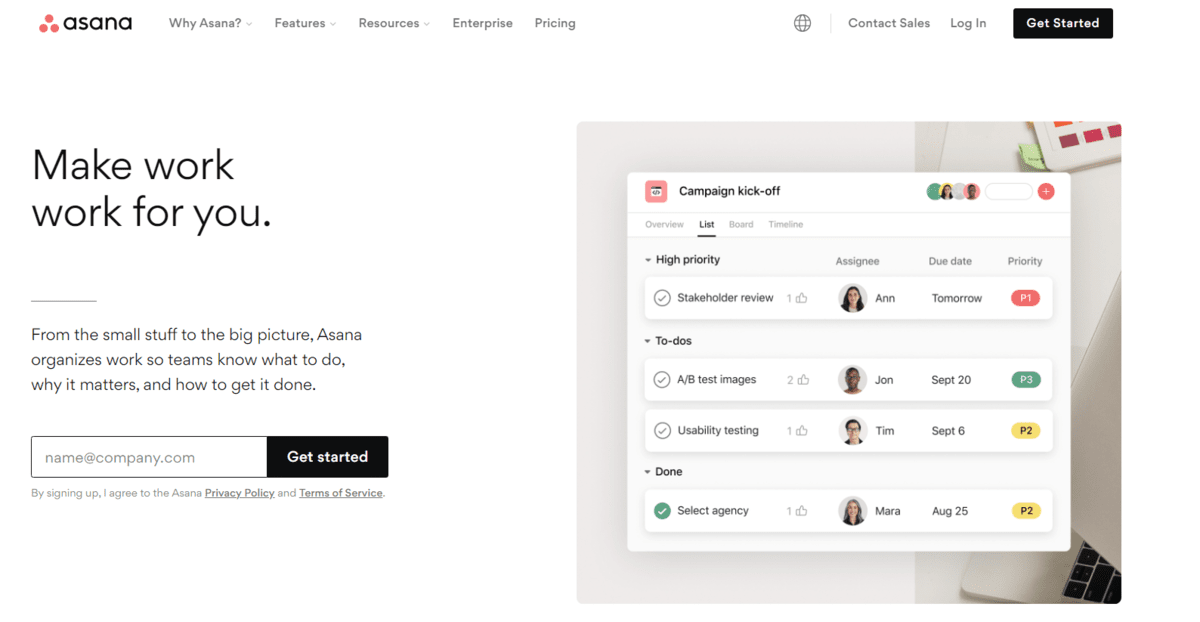 Asana makes communication easier as well. It allows team members and project managers to comment on assignments, and offer criticism or ask for clarification. Additionally, it can be linked to users' email accounts. This helps all of your teammates stay up to date with the work, and ensures they don't miss any comments or messages.
3. Trello
Trello is definitely the first choice for some due to its customization options, but it's not the best fit for everyone. For a project management expert, it is the pinnacle of kanban boards. Trello offers countless opportunities to create and achieve new standards for performance, management, and efficiency. Project managers can use this useful tool to organize work processes on distinct graphic cards to know who is in charge of each task.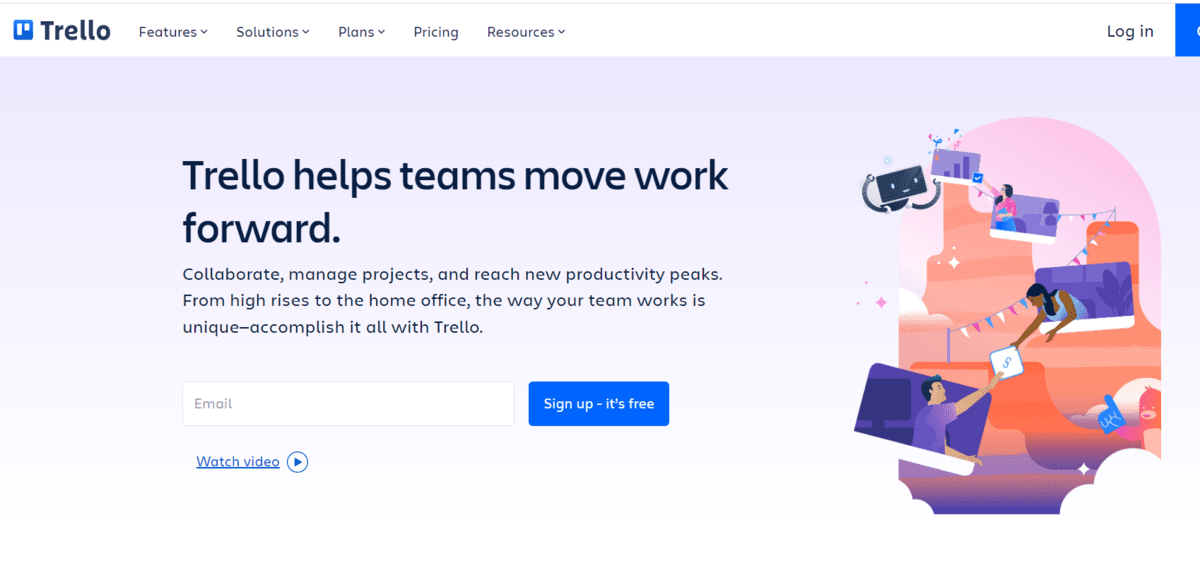 Trello's user-friendly, adaptable design, which enables users to customize their boards and employ drag and drop functions, is what really sets it apart. Additionally, since Trello does not require any extensive training or technical skills to generate cards, arrange lists, and assign tasks, both users and project managers will be able to use it without a hitch.
4. Monday
Monday.com is our fourth choice for a top-rated project management tool. It is renowned for fostering collaboration and making work management and scheduling simple. The capacity of Monday.com to expedite conversations and contributions and keep everyone on the same page to achieve the best level of performance is one of its many wonderful features. It provides a contemporary set of scheduling tools for project, task, and team management that successfully eliminate complicated paperwork and reduce the possibility of human error.
You will also like its adaptability because Monday.com keeps track of every change in your item's status, and assigns, and changes dates.
5. JIRA
JIRA is best suited for agile software development teams. People who operate in this sector can easily use JIRA to make customizable, simple-to-read scrum boards and Kanban boards. Agile reporting in real-time is another handy feature JIRA offers to its users. Thanks to this, team members can stay on task and keep up with what their coworkers are doing.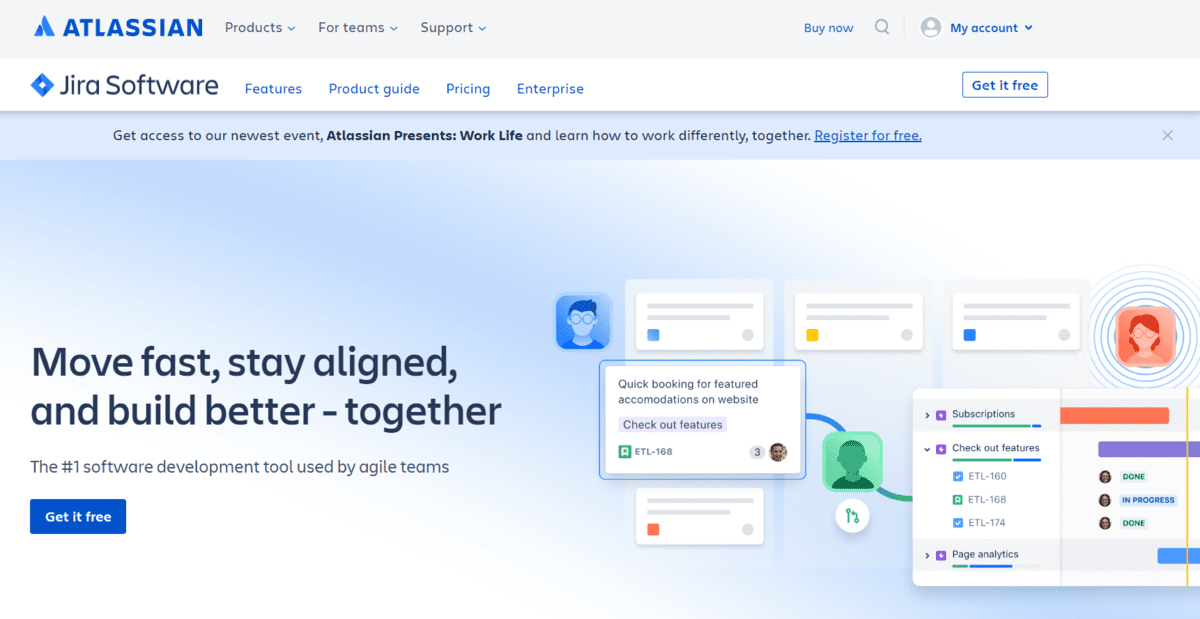 Several additional software applications, notably Team Compass, are easily integrated with JIRA, but if you have other preferences you'll be glad to know that JIRA offers a myriad of native integrations. Meetings and weekly reviews are simplified by the integration of Team Compass and JIRA, which also guarantees that everyone is working toward the same quarterly goals.
6. Taskade
The last tool we're recommending today is Taskade. With amazing personalization options for your notes, checklists, and diaries, Taskade brings life to your lists. It is a solution for organizations that facilitates real-time project creation and collaboration for your team and you as the project leader.
As a team, you can use Taskade to discuss your projects in real time through live video chat, adjust tasks, and exchange comments. With just a click of a button, you can share lists and edit tasks as a group while ensuring that all changes are always synchronized throughout your workspaces.
You may also combine Taskade with a variety of tools. To improve workflow, your team might, for example, send data automatically to Google Drive, Dropbox, Zapier, and Microsoft Outlook.
Wrapping Up
When choosing a project management platform for your business, consider how the features fit with your workflow. Regardless of a software's performance rating, if it turns out to be incompatible with the way your team works, you could be better off using a different one unless you're ready to adopt the platform's recommended order of operations. So, before you make a final decision make sure to give every new tool a shot, and take advantage of that free trial.