It is crucial to network with the proper individuals if you own a business or want to start one. Getting in touch with the right people requires having their contact details. Information about how to get in touch with people, especially legitimate email addresses for professionals, is difficult to come by.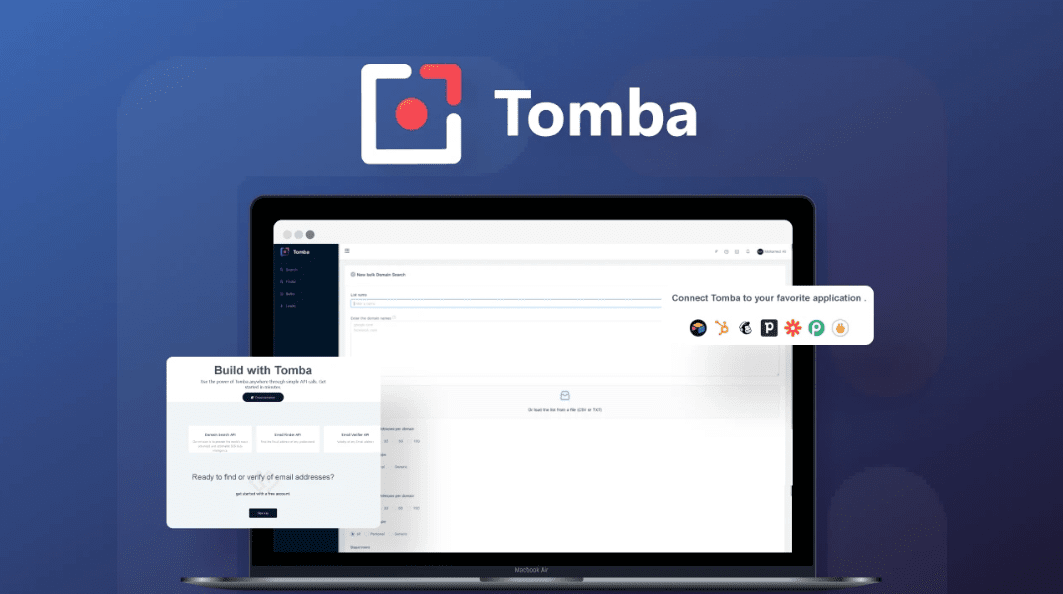 What if I told you that you could quickly and simply locate the business email addresses of people with whom you'd like to network with just by clicking once? It is my pleasure to present Tomba.
#Marketing and getting in touch with the #RightPeople requires having their contact details
When you use Tomba, you may quickly and easily locate any email address. I'm going to describe a few of the many methods available for locating electronic mail addresses. If you know a person's name, you can quickly determine the email address they are most likely using by searching for it. Type filters allow you to restrict input to only the information you wish to see; for instance, you may restrict input to only personal email addresses.
When searching for emails, you have the option of selecting the pattern to use, which includes the most popular email format. In order to ensure that you are communicating with the correct persons, you can choose to have your emails verified or receive a confidence score in percentage form. You can also look in any public database that contains information about the email address you're trying to find.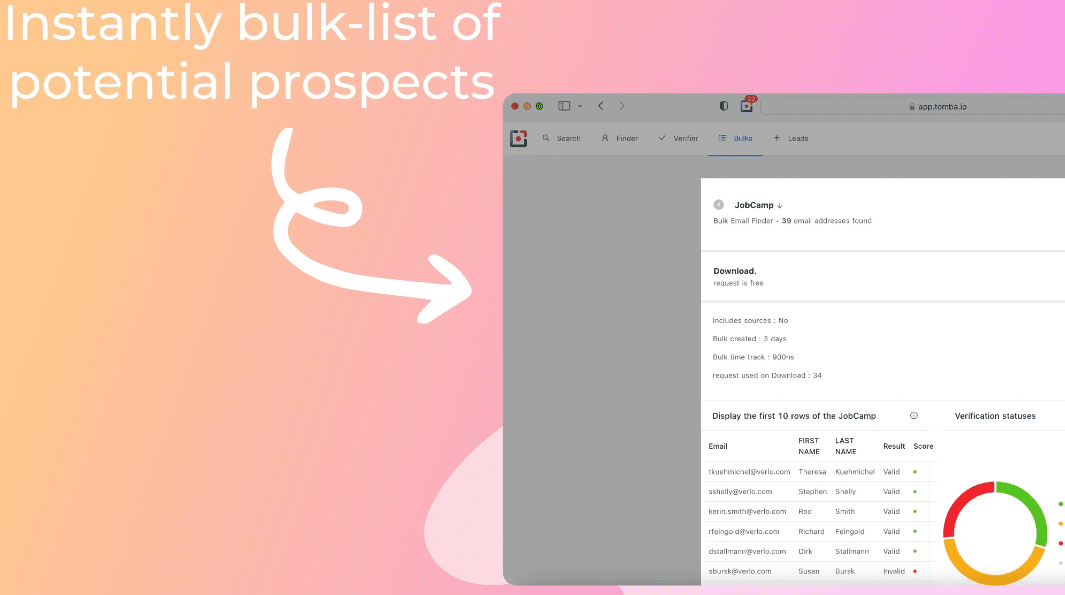 Because of its intuitive layout and numerous filtering options, Tomba makes it simple to identify and quickly book an appointment with the most competent professional in your area of expertise. This can be done in a matter of minutes. You are able to acquire any kind of email address you require, from any company that you can possibly imagine. When working with Tomba, it is possible to accomplish anything.
In addition, you can assist in the gathering of potent and pertinent data by arming yourself with the integrations of a customer relationship management system and an application programming interface (API). Users are able to quickly and easily build collaborative teams in order to search for emails and achieve better results while using Tomba. This eliminates the need for users to perform work independently.
The most major web browsers, including Google Chrome, Microsoft Edge, Opera, and Mozilla Firefox, all have an extension version of Tomba accessible for download. Tomba can be used with virtually any web browser. There is a possibility that Tomba is connected to not only your web browser, but also to other applications such as MailChimp, Pabbly, and HubSpot. Your decision!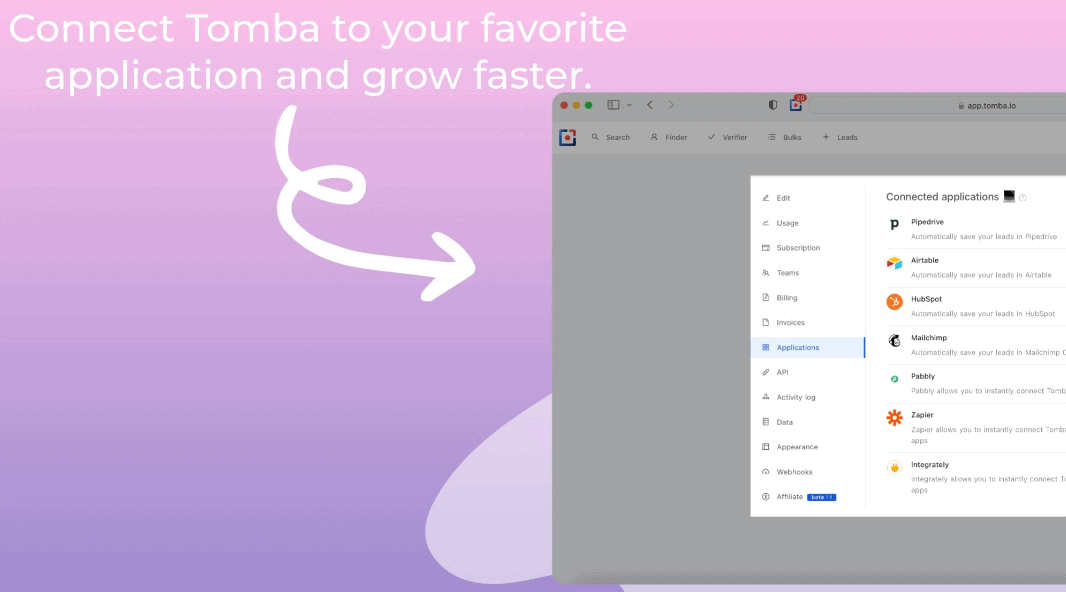 You won't have to invest a dollar to get started using Tomba, and you'll have instant access to all of its features, including the ability to swiftly obtain email addresses. As a consequence of this, there is no longer any justification for you to postpone acquiring Tomba and beginning to make use of it in your work. You may do both of these things immediately. It would appear that hitting the download button is the easiest course of action to take.
Conclusion
In conclusion, this article has covered Tomba, one of the greatest ways to locate the business email addresses of anyone you're interested in networking with. A simple search will yield results for any person, and from there you can quickly initiate contact and set up a time to meet. Very user-friendly, with a wide range of options for customizing your search for email addresses.
The best thing is that you can check to see whether you really have located the appropriate person by using the verification feature. Tomba makes it simple to reach out to new individuals and maintain relationships with those already in your network.