Email is one of the first services that the internet network offered. The importance of email never decreased. One of the most popular forms of marketing is email marketing, where you can reach a large group of people and offer your services and products.
Discover the best #EmailValidation tools that you can use to verify your #EmailMarketing lists
However, wrong and invalid email addresses can fill email lists. That is why you need an email verification and validation service. It helps you validate and verify your mailing lists by scanning and removing unwanted addresses. Also, it boosts your deliverability and protects your email server's reputation.
This article shows the top 7 email verification and validation services that saves you time and helps your business.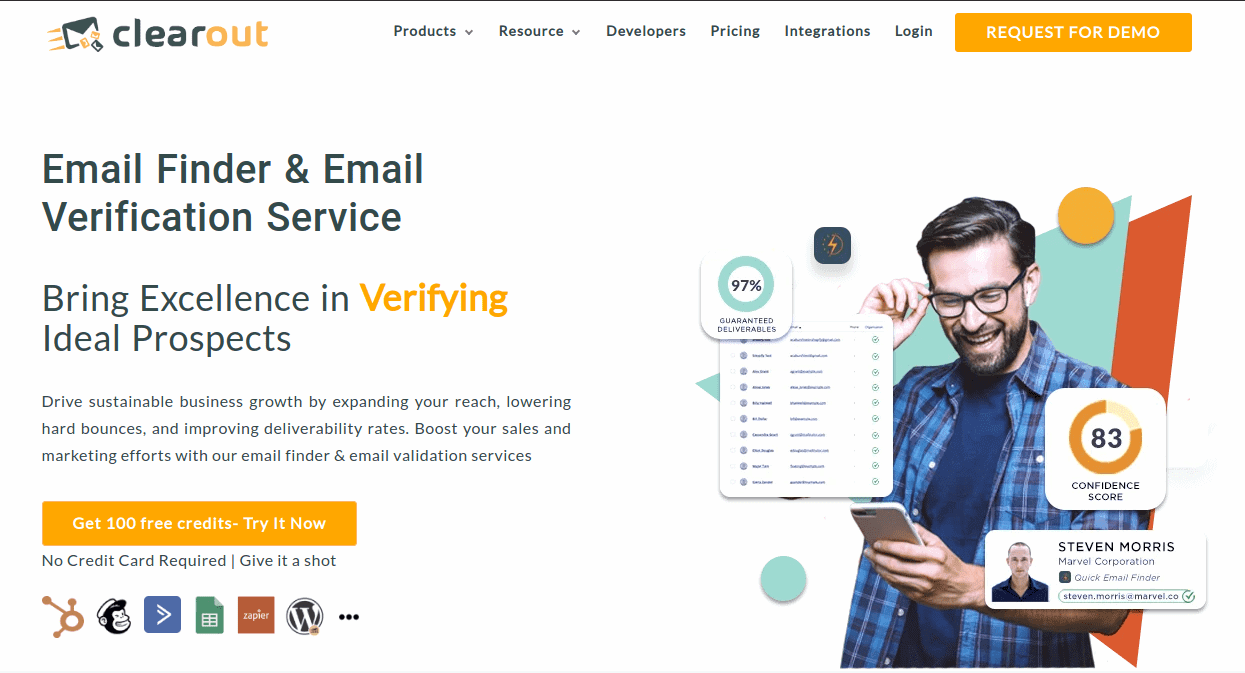 Clearout is a simple verification service that takes invalid email addresses for you. It has an easy-to-use dashboard that contains simple yet needed features to help you expand reach and improve deliverability rates, sales and marketing.
It lets you create your email list over the Email Finder feature to fetch the email address with simple data. Then, it uses the Email Verifier feature to verify email data and does it with high accuracy. Also, it automatically verifies any new entry over a real-time email verification tool to ensure that the data is valid.
Also, Clearout checks addresses; excludes spam, abusively content, errors, and invalid email addresses. The Email Finder feature helps find and build a strong customer list and database. This tool works fast and integrates with many API, ESP, and CRM tools. This service is secure, and data is protected. It comes with different pricing plans with full customer support.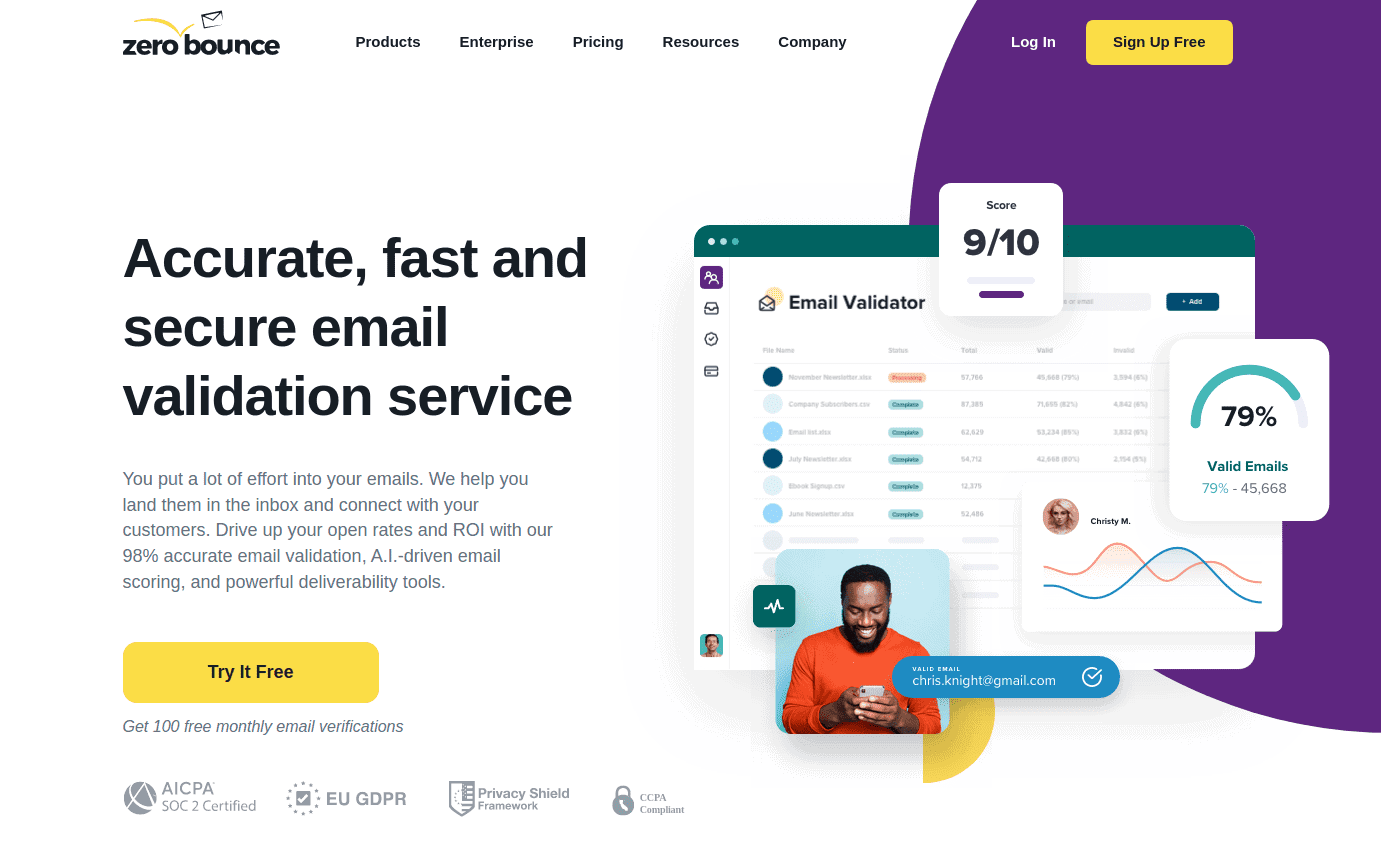 ZeroBounce is another email validation tool for helping clients safely and without issues send complex emails into customers' inboxes. ZeroBounce has a strong list of features. It easily removes invalid email addresses, excludes possible bounces, checks and validates IP addresses, and verifies customers' information. Furthermore, ZeroBounce offers an email server tester tool, an inbox placement tester tool, and a backlist monitoring tool. Also, it monitors and checks if the new customer was previously active.
ZeroBounce guarantees strong validation and helps avoid any deliverability issues. It operates over strong data protection protocols to ensure that customers' data is protected and out of attackers' sight. This tool is the most secure email verification service, considering its protection layers, compliance, and encryption.
ZeroBounce has three pricing plans and full support for its customers.
Snovio is an all-around CRM with strong email verification and validation features. It checks email address lists and any email addresses that come to you to exclude unwanted content and contact. It can check email addresses individually or in bulk. Snovio verifies and removes invalid, spam, and suspicious emails from your email address lists. Also, it tracks duplicates, merges and removes it, keeping the list clean.
Snovio email verifier reduces bouncing and guarantees successful deliverability with its verification system. As a result, it gives a clean list and a smooth email workflow for a high sender reputation. In addition, it integrates with many APIs and tools for easier work.
Its price depends on chosen pricing plan and feature. You can start free to check its benefits.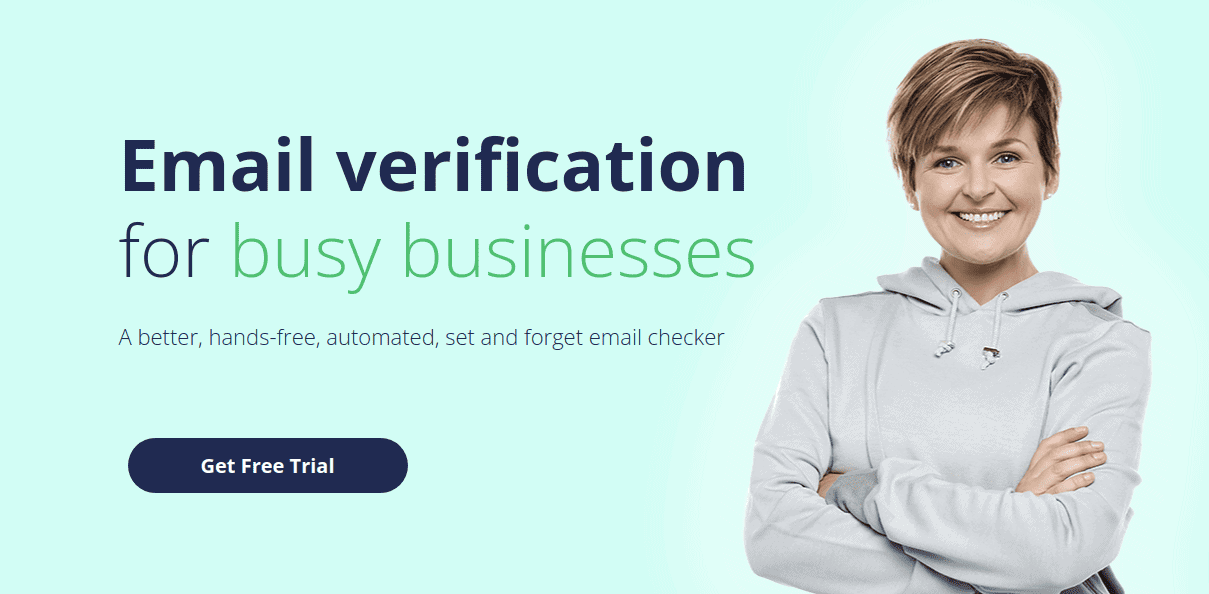 Mailfloss is another effective service for email verification that checks your email addresses list and verifies every item. It does bulk email verification and excludes invalid addresses, wrongly written addresses, possible spam traps, and temporary and duplicate emails. Furthermore, Mailfloss prevents hard bounces and guarantees high deliverability.
Mailfloss has a simply-maintained dashboard where you can set rules and automatic daily cleanups. Also, there you can control deleted emails and read other detailed reports. Mailfloss integrates with many email marketing services providers and other applications and platforms to make your overall work easier.
Mailfloss has three main pricing packages with a long list of features. A free trial is available.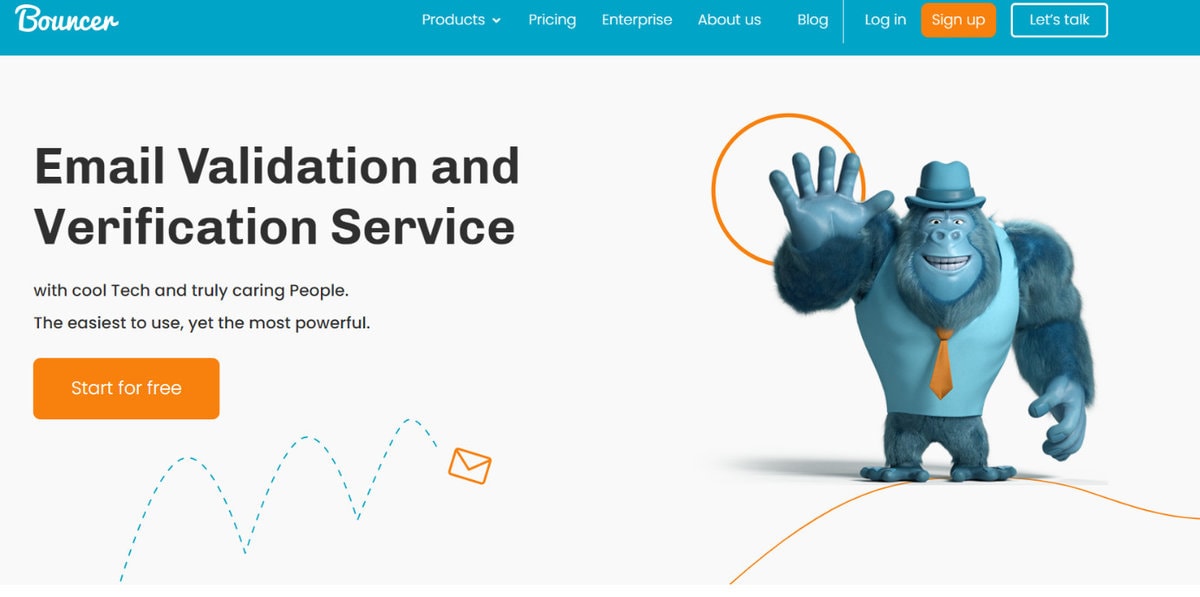 Bouncer is another service that provides a very powerful email verification and validation. It operates as a protector of your reputation as a sender. It removes invalid email addresses and saves you from unwanted and undeliverable mail. It checks all email addresses and does a syntax validation if there are any syntax errors. Also, it checks and validates all domains marking inactive or invalid domains, and detects if the mail address is fake or real.
Furthermore, Bouncer contains an email bonce checker to detect if an email address will bounce, decreasing the bounce rate. Bouncer works in real-time and helps you make a clean email list and enhance communication with real people. It integrates with other apps and tools. Bouncer has many pricing levels depending on the number of features needed. It offers strong support for its clients.
DeBounce is a tool that guarantees a clean email list without bounces. It removes invalid and unreachable email addresses from your list with a simple SMTP check. Also, it checks email provides and all domains to catch invalid domains. It contains a syntax eliminator to check and report any invalid syntax in your email address and immediately removes it from your list.
Furthermore, DeBounce keeps your list clean with Anti-greylisting technology, reducing unknown email addresses. Also, it automatically eliminates duplicate addresses and spam messages with a Spam-trap Removal feature. DeBounce integrates with different APIs and tools for functionality extension. Its simple dashboard gives you full control over features and clean and detailed reports. Also, it has strong support from developers.
DeBounce has many pricing plans adjustable to your needs.

Verifalia is a simple web-based application that provides email list cleaning and email verification and validation. It checks and validates your email address lists and removes any invalid, fake email addresses or those with a syntax error. Also, it excludes any risky and spam emails and those that might harm your inbox. It has spam traps and catch-all server detection.
Verifalia successfully navigates complicated email servers and all domains with the highest accuracy. It guarantees data protection, and HTTPS/TLS secured connection. It offers simple API integration.
Verifalia has many pricing plans tailored to your needs, and it starts as free!
Conclusion
Email verification and validation services are important for email marketing or companies with big emailing lists. It is important to have a clean emailing list and protected contact data. This article presented the top 7 email verification and validation services that can quickly remove unwanted email addresses and reduce the bouncing rate.