Online stores are becoming more and more popular, so they are starting to replace traditional ways of shopping. In this modern age of digitalization, we are offered a huge amount of shopping opportunities, so literally, everything has become available to us through online stores. However, the competition has never been greater. So we come to the main question: which platform to choose for an online store?
All the platforms have their advantages and disadvantages. That is why we have made a list of the best platforms that can help you make a decision. Let's take a look.
It is up to us to choose the platform that has the features best suited for our products and that covers all our requirements.

One of the most complete online sales platforms is certainly BigCommerce. BigCommerce is a platform that will surely satisfy and meet any seller's needs, whether it is selling online or physical products. It offers you the ability to design the perfect website. This platform also has everything you need to start selling digital products online. BigCommerce also has plenty of integration options. So you also can use third-party apps to add more features to your online store. It also offers advanced options you might not have expected, such as scaling and mobile optimization.
Pricing:
Standard – $29.95 per month
Plus – $71.95 per month
Pro – $269.96 per month
Enterprise – Custom Pricing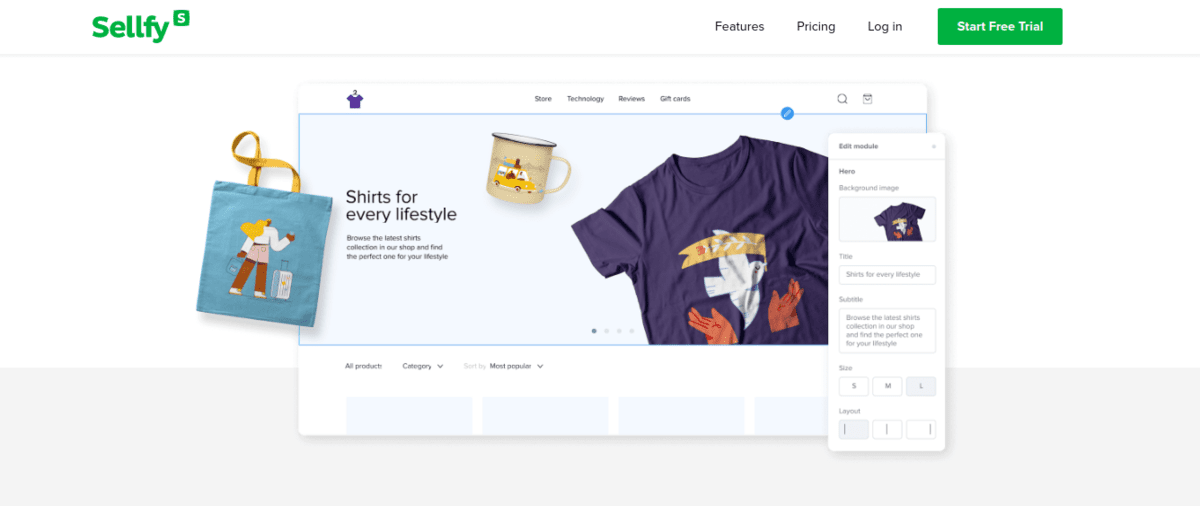 Another of the most popular eCommerce platforms is Sellfy. This platform provides you with a simple yet powerful foundation for opening an online store. They even claim that you can make the perfect digital store in less than five minutes. Sellfy is based on simplicity. It is easy to set up and easy to use. All landing pages are customizable. You can turn all your ideas into action – like setting up your logo, layout, or color scheme. The product can be prepared and sent to the customer as soon as the order arrives. If your dream used to have the perfect online store, Sellfy will turn it into reality. It is optimized for mobile devices and offers some additional options (marketing tools or payment options) that you can modify.
Pricing:
Starter – $19 per month
Business – $39 per month
Premium – $89 per month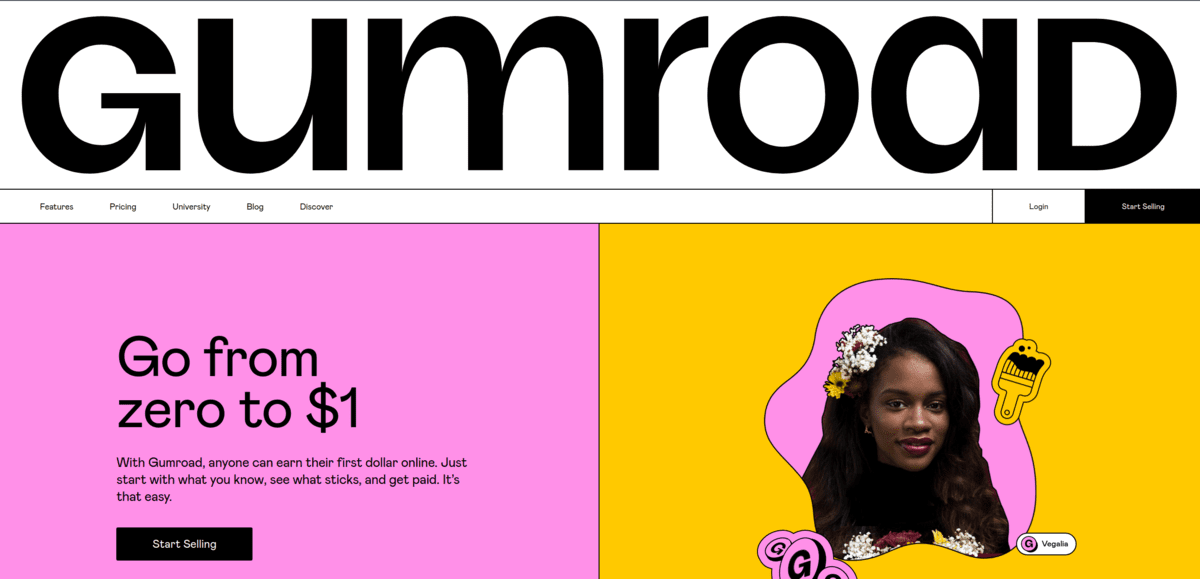 Gumroad is an e-commerce platform that is certainly different from the competition. What sets it apart from other platforms is that it targets online creators. Simply put, with Gumroad other creators can more easily discover your work. In addition, you can sell your product in multiple versions and charge more. The big plus is that you can protect your work. Using CSS, you can personalize Gumroad. You can also track your reviews and sales as they offer a built-in analysis tool. Too good to be true, isn't it?
Pricing:
Getting Started – no fee but has a 5% commission + charge fee
Creator – $10 per month for less than 1,000 customers

Payhip is another platform worthy of considering. There are so many positive sides that we do not know where to start. For example, customers can download files immediately after purchase. Also, your works can be protected by your clients' names, so you can forget about the problem of illegal file-sharing. An affiliate system can encourage customers to promote your digital downloads. You can embed Payhip on your website or use a shop window – the decision is up to you. It also verifies that all transactions are secure. So you can sell your digital downloads or products on a blog, on social media, or in your e-shop. Today, everyone wants to sell digital downloads as easily as possible. Payhip has proven to be ideal in this regard as well, as it is trying to help customers.
Pricing:
Free
Plus – $29 per month
Pro – $99 per month
Final words
These are only a few of the platforms available. Remember that the competition is enormous and you need to pay close attention when choosing your eCommerce platform. The ideal platform for selling your digital downloads must suit you and your needs. You also need to thoroughly research all the features of the platform, whether they suit your needs and whether your requirements match the platform. As we said in the beginning – each platform has its advantages and disadvantages. The decision is up to you, so you need to take the time to make the right decision. Even if there is no ideal solution, you can at least find one that very closely matches your needs. Good luck selling your digital downloads!