In the world of "if you do what you love, you'll never work a day in your life," many artists find themselves struggling. With so many talented individuals out there, it is rather tough to make it. Many artists are persistent, celebrating small victories, and giving the piling bills a bothered look now and then. Others grind nine-to-five and decide to keep doing what they love in their free time as a hobby.
This stands true for most artists, and it affects photographers as well. Selling your art isn't easy, and not everyone is comfortable with taking wedding photos for a living or taking a group of tourists on a photography tour.
Luckily, there are many ways a photographer can go with to succeed in their career, because they, like everyone else, have internet in their corner.
I am already using the Internet and… nothing!
Just managing your social media might be working out for you, but you need a website. It speaks worlds about your credibility and your skills. Most of the shopping and buying nowadays is all about proper research beforehand, or about word of mouth (Youtubers and Instagrammers, anyone?).
No one likes a cat in a bag, and people will usually do thorough research online before purchasing a product or a service. Social Media is the word-of-mouth aspect, but people need to check you out, see your previous work and get to trust you to hire you. Therefore, for your services to even get considered, you need a website. Since your work speaks of your service as a photographer, your website is going to be your portfolio.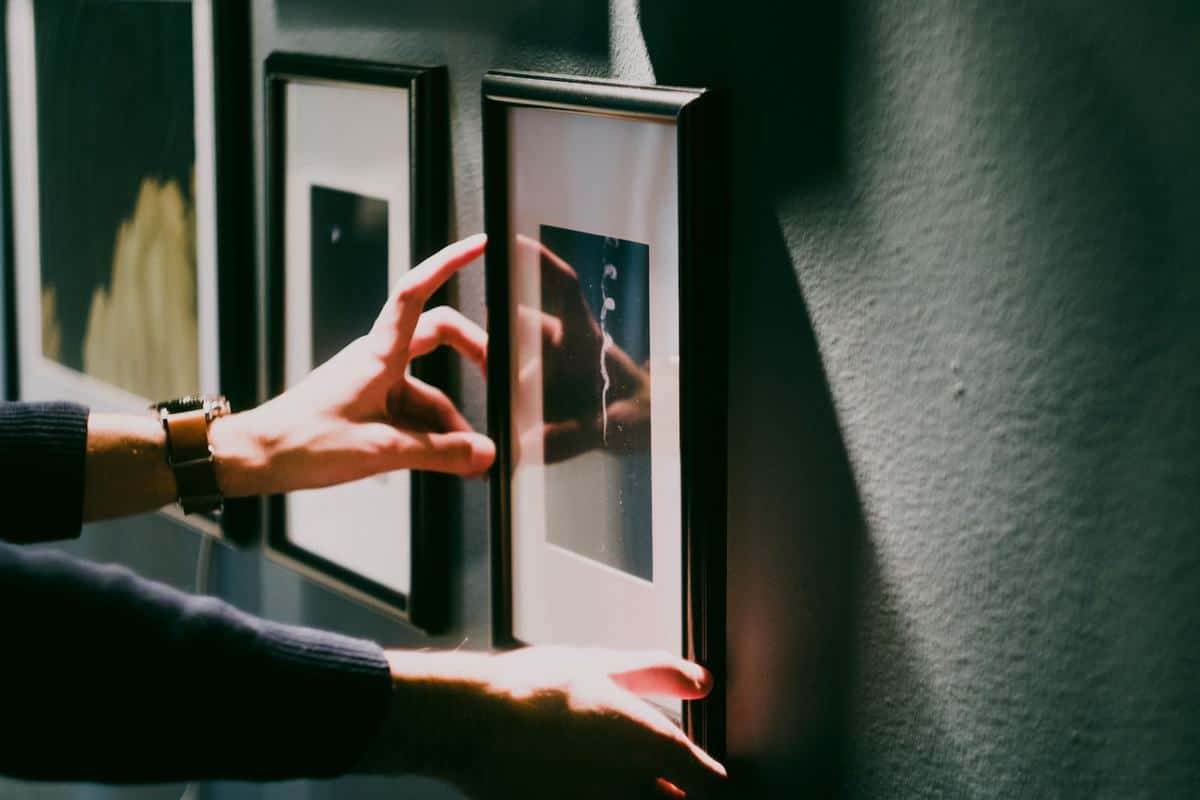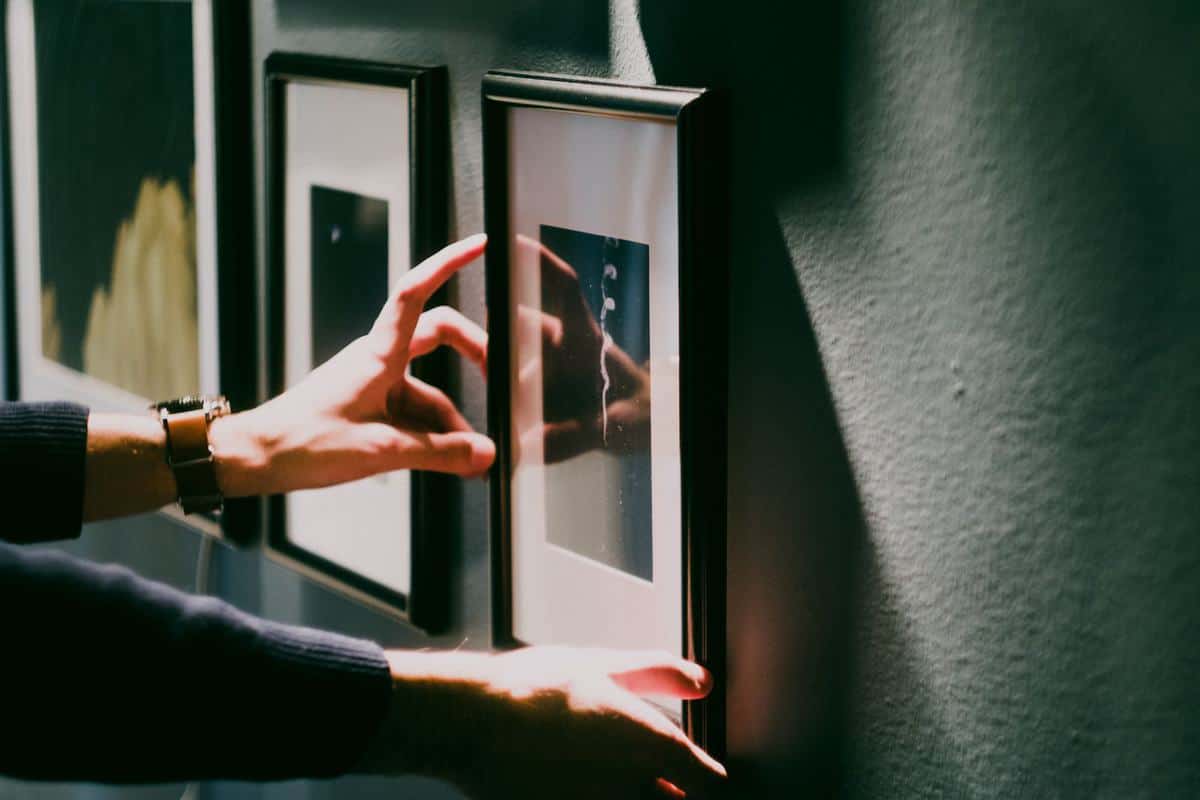 Whatever the road you decide to go, your online presence should present it. If you are shooting portraits of people, you should present your previous work and your contact information. If you decide to teach photography, you need a blog to establish that you know what you are talking about.
How do I get the website?
Well, it's a good question considering that with all those bills piling up, you probably don't have excess cash to spend on a developer. You have to resort to a DIY solution, and your lack of programming knowledge might stop you in your track. This is where WordPress comes into play.
Well, first of all, because it is super simple to set up and get started with it. Secondly, because what other site builders promote as features, WordPress makes up with plugins. With over 55000 different plugins in its official repository, that is quite an amount of features your website could benefit from.
Of course, it would be mean of us just to let you wander through that amount of plugins. So we're going to present you with the NextGEN plugin, which is, in essence, the right fit for your photography website. With it, your website will be everything you need it to be, and more, so that you can finally pay those bills, and splurge on that new lens!
What is NextGen?
The NextGEN plugin is a WordPress gallery plugin. It may sound simple, but the truth is this simple definition doesn't do this plugin justice. While it's the truth, there are far more features from where it came from. Developed by Photographers for Photographers, each of these can help you create an awesome site and start earning from your photography.
Trusted with over 27 million downloads from 2007 up til now, and with the average rating of 4.75, it is easy to see that many websites rely on this amazing plugin. To check it out in short, take a look at their promo video. If you need it in full detail, keep reading!
What are the features of NextGEN?
To start on the right foot, it is important to notice that the NextGEN gallery comes in free, PLUS, and PRO version.
Free version NextGEN features
If you are looking to showcase your work on your WordPress site, then the free version could probably help you out with anything you would need.
Gallery Options
Within the free version, you get several gallery options that you could use to showcase your work. You could use basic thumbnail, basic slideshow, basic Image Browser, and basic TagCloud.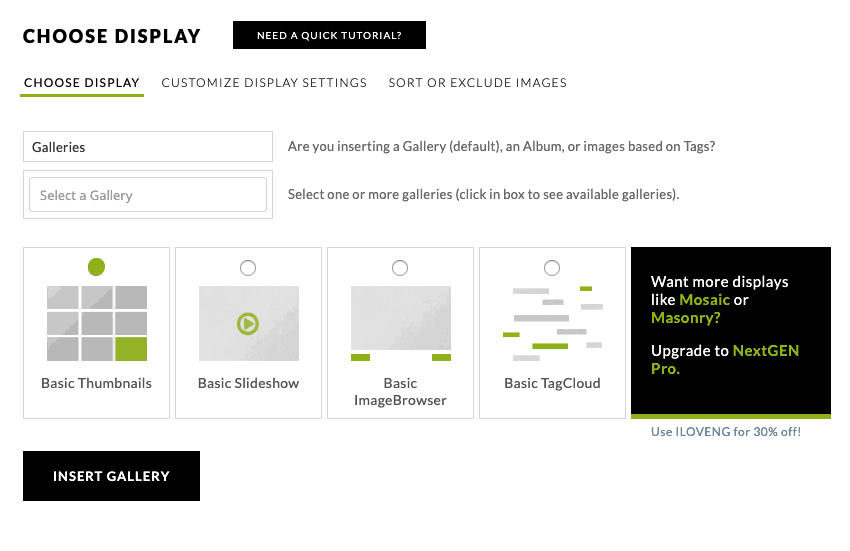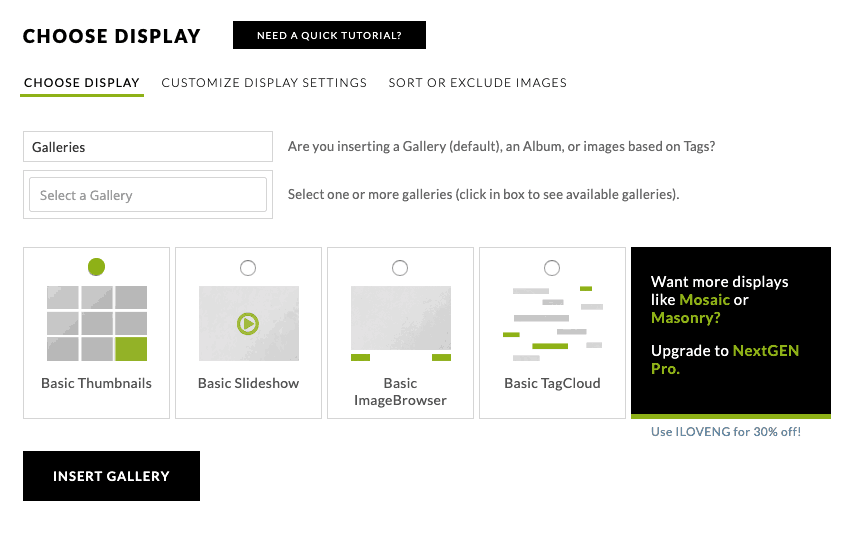 Lightboxes
If you are using some of these galleries, then the awesome attention to detail when it comes to your photographs might get lost with your visitors. That's when you should take advantage of lightboxes, which will preview the photograph for your visitors to admire.
Watermarks
The basic mistake some of the photographers make is not using watermarks. It is a recipe for having your photograph stolen and circulating the internet without you getting a cent out of it. With NextGEN free version, you can add watermarks to your photographs and prevent that from happening.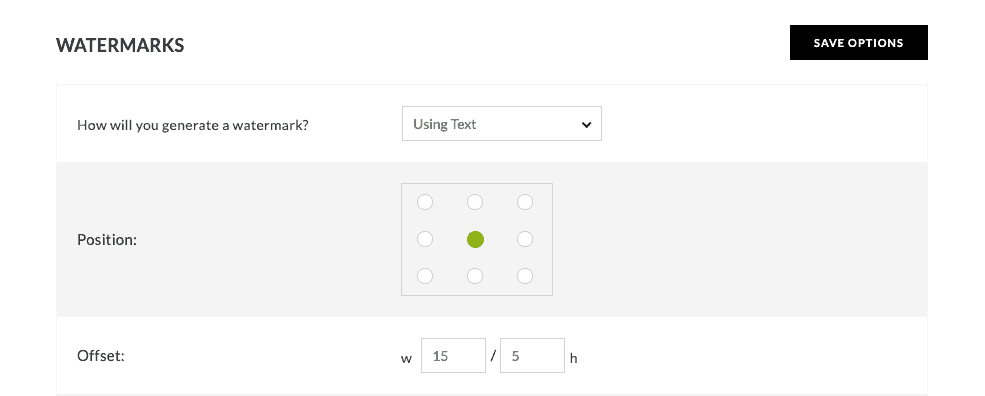 Add Tags
You don't need them if you have five photographs on your site. If you've got more, then you need to organize them, and that's when you will find tags rather useful.
Speed
Known as the fastest gallery plugin out there, with NextGEN, there is no need to worry about it slowing your site, and impacting your visitors' experience.
PLUS Version Features
Plus version contains all the features of the free version, but it comes with several additional features.
Additional Gallery Display Types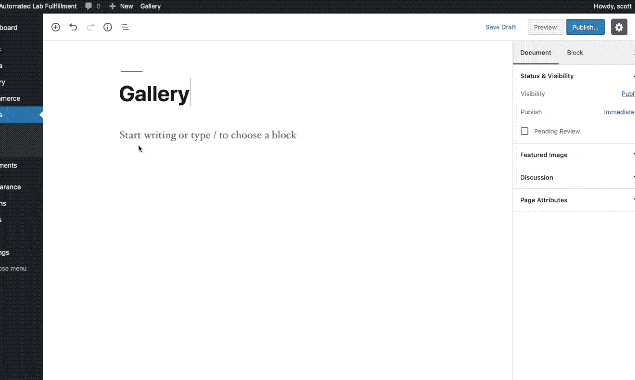 With Plus version, photographers can use dozen additional gallery display types, together with the ones available in the free version. If you would like to use Tiled, Mosaic, or Masonry display, you should head on and get the plus version.
Pro Lightbox
While the free version allows you to set up a lightbox for your photographs, the pro version allows you to do much more with it. Apart from allowing a full-screen lightbox preview, with PLUS you can set up commenting to get your visitors engaged. You can also take advantage of social sharing, which you can set up with this lightbox.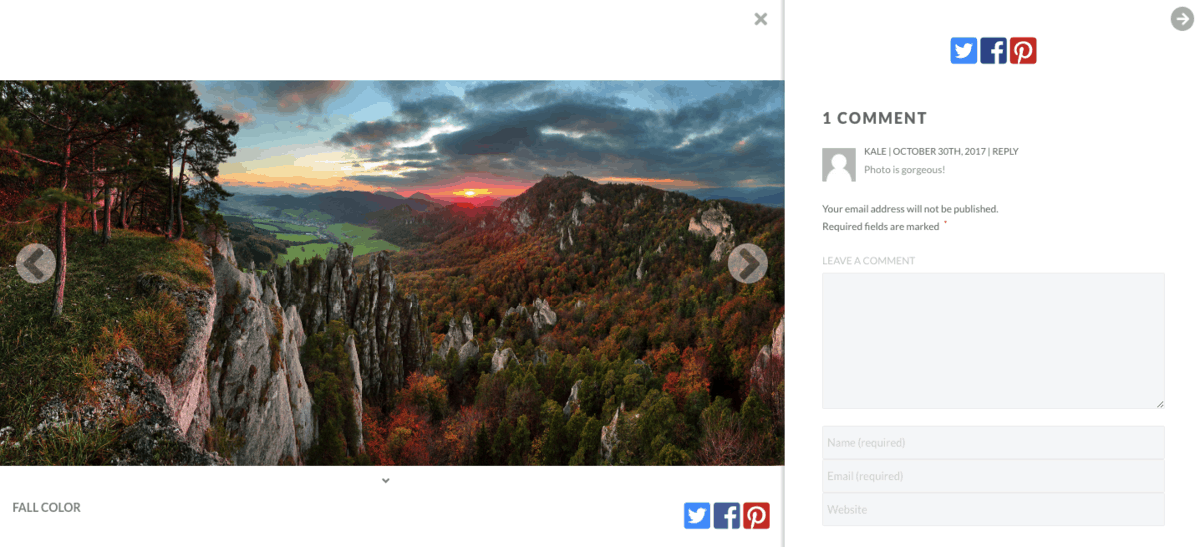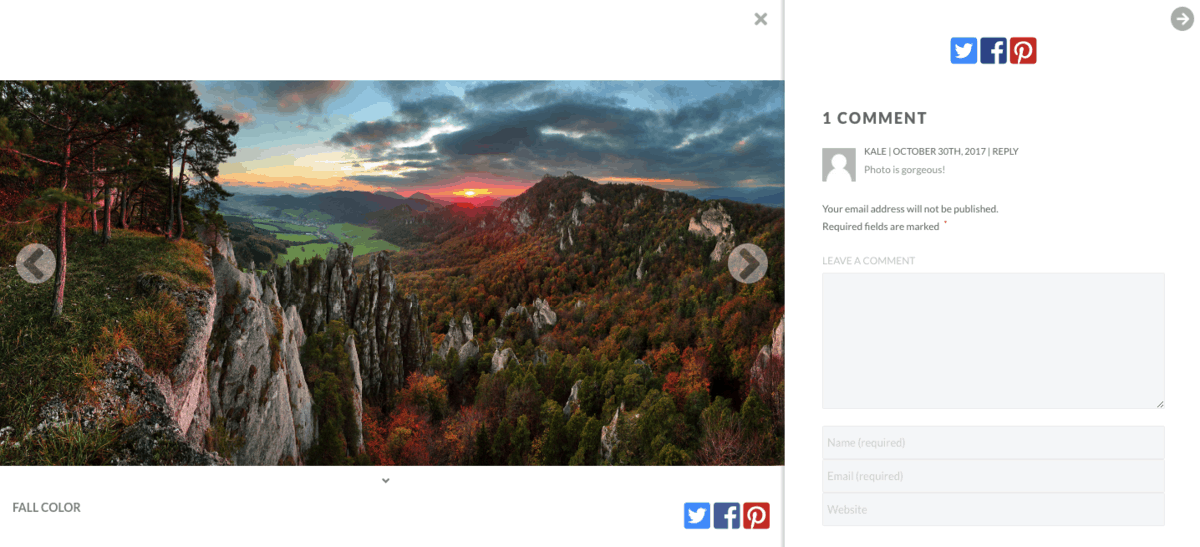 Image Protection
Watermark is effective, and you can use it even with the free version. However, with the PLUS version, you get to protect your images in another manner. Namely, you can disable the right-click on your images, as well as drag and drop. Since right-click is automatically disabled by the plugin, your pictures are safe. Still, adding watermark to prevent screenshots is still a good idea.
Pro Hover Captions
Apart from searching by scrolling, your visitors sometimes rely on captions to figure the overall vibe of the image, author, etc. Give them the hover with all this information with Pro Hover Captions. With multiple animations you get with this extension, you can set up the image's title, social sharing buttons, and include any information you want your visitors to see.
This is all grand, but…
You still don't see how this will bring you money? Apart from presenting your work and being summoned to many more events that need photographer through your contact page? Maybe you could even get an invitation for cooperation with a particular magazine through it too!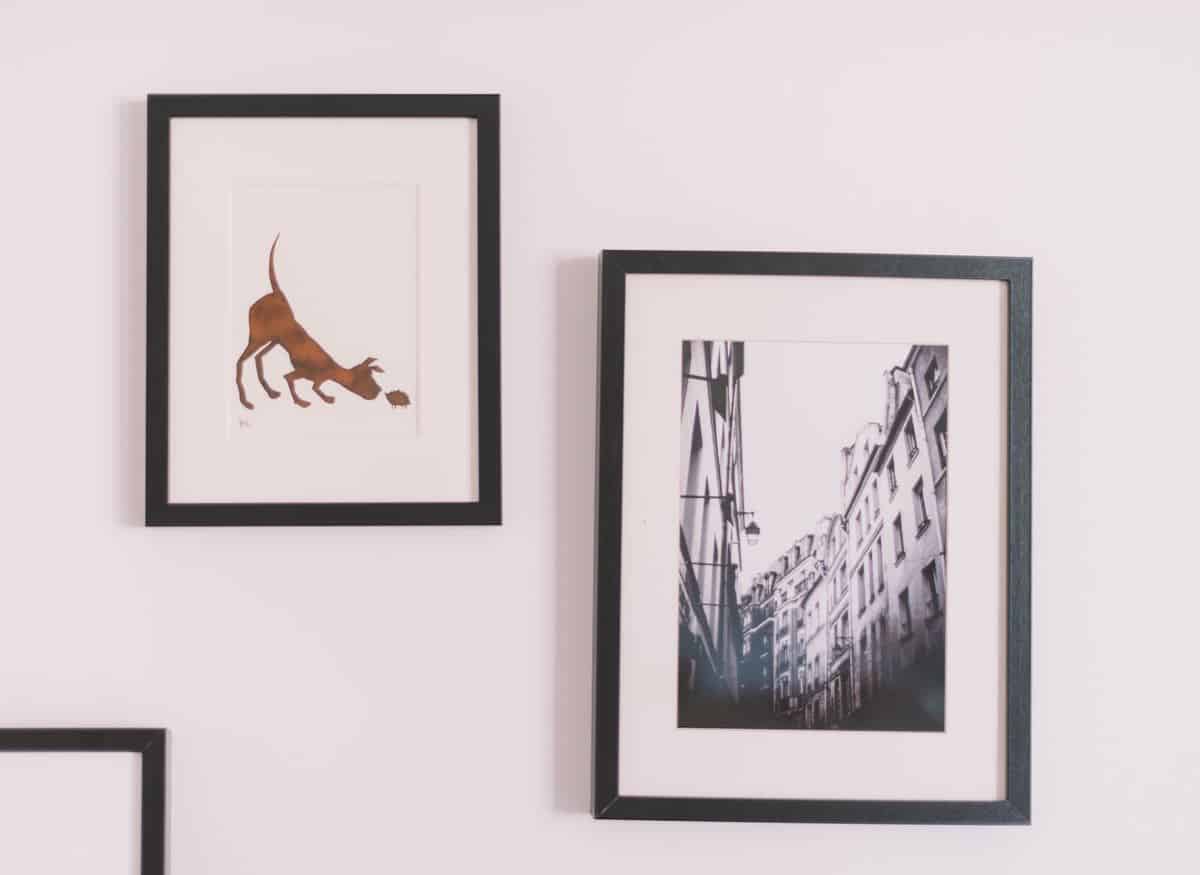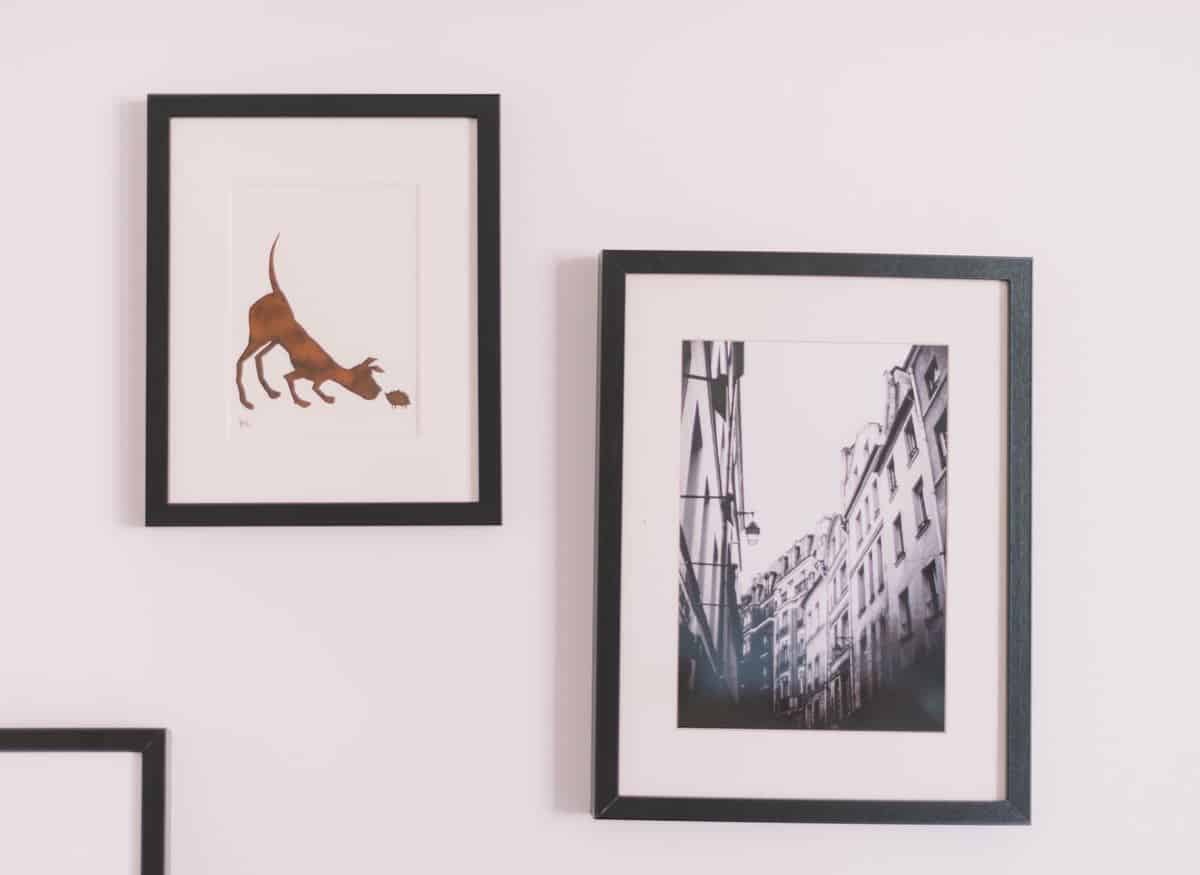 If all of the above makes you shiver, and you were actually looking to make money by selling your photographs online without any human contact whatsoever, you need a NextGEN PRO version.
Why do I need NextGEN PRO?
When speaking of NextGEN PRO, it's where the title of this article comes true. With this plugin, you can effortlessly handle every step of your photography business. How? Well, first of all, it encompasses all the features mentioned for the free and PLUS version – meaning that it can handle every idea you might have for your website!
With all the features mentioned above, you can get a gorgeous website with a gallery-worthy of displaying your photographs. However, if you are looking to sell those photographs on WordPress, either in printed form or online, you need more features. You need to turn your website into an e-commerce one and start earning from it.
The features of NextGEN PRO
Turn it into e-Commerce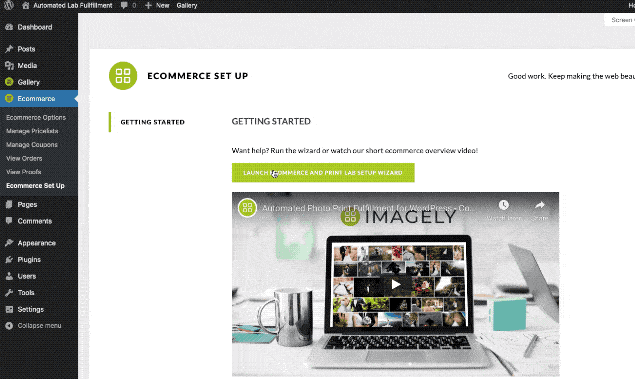 With NextGEN PRO, you can turn a regular, informative website into an e-Commerce one, so that you can sell your photographs. You can sell them in either print version or as a digital download. After you had set it up, when adding it to the cart, your visitors can choose which format, or resolution fits their purpose within a lightbox.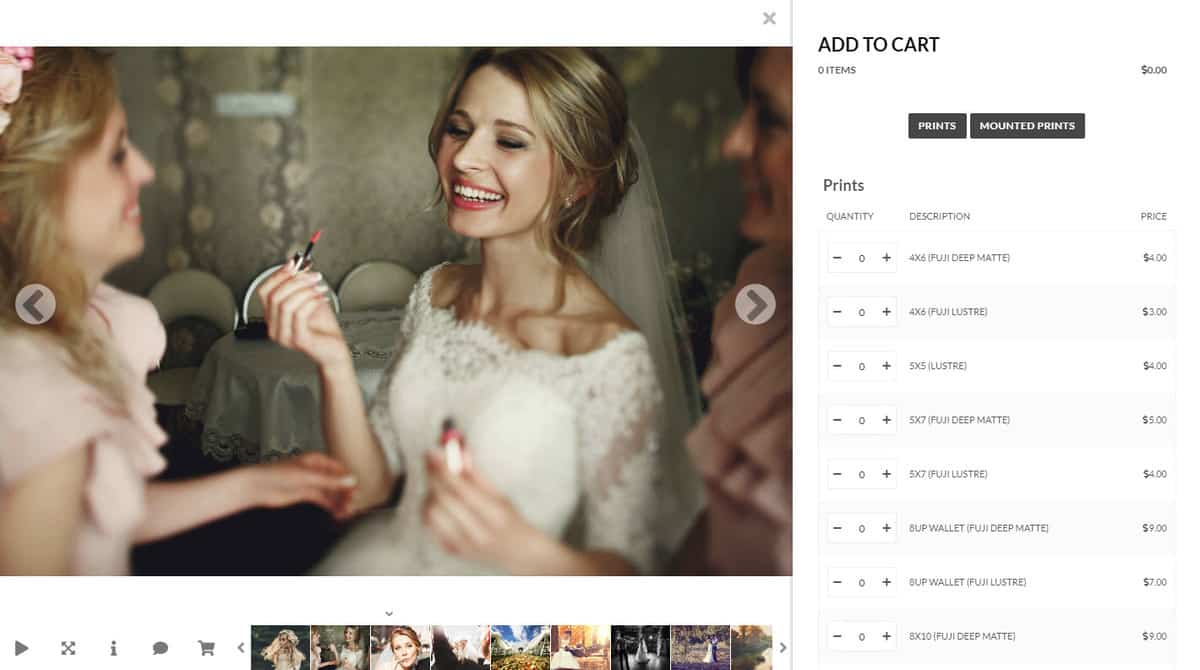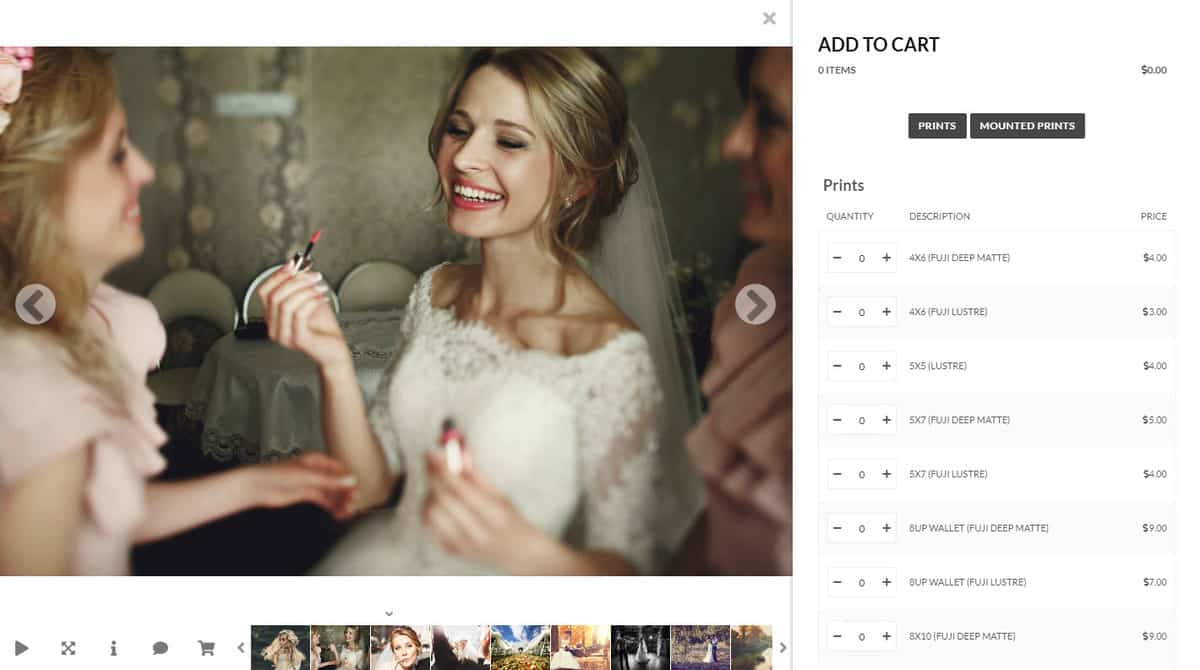 Pricing
Through the PRO version, you can set up the pricing for your printed photographs. You can effortlessly create and manage the pricelist through this plugin. To maximize your sales, you can also take advantage of coupons. You can create and modify them, and offer your visitors a price they can't refuse.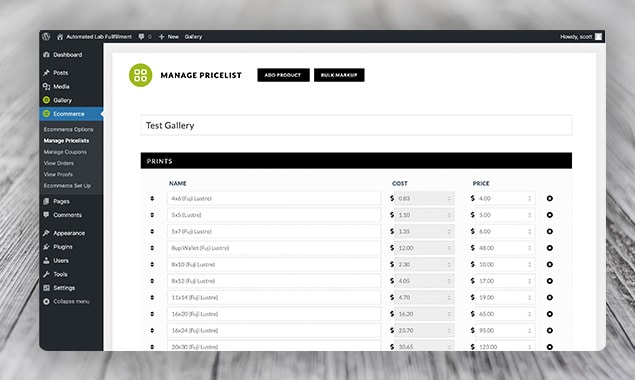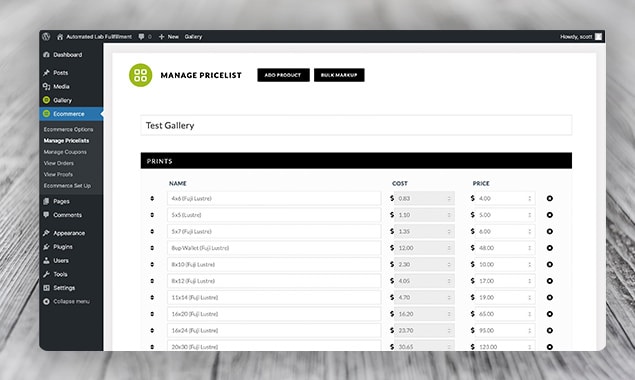 Taxes?
NextGEN has also partnered with Taxjar. Why would you need to know that? Because Taxjar is the solution that will help you handle your taxes, without you having to actually do anything. It will automatically calculate accurate sales tax so that you don't have to learn about it and struggle with excel files.
Payment options
Two other beneficial integrations to consider are the ones with Paypal and Stripe. These two are keys to you getting paid. Each of them is the preferred payment solution for online marketplaces, you can rest assured that you will not sweat about getting paid for your hard work and gorgeous photographs.
New in: Automated Print Fulfilment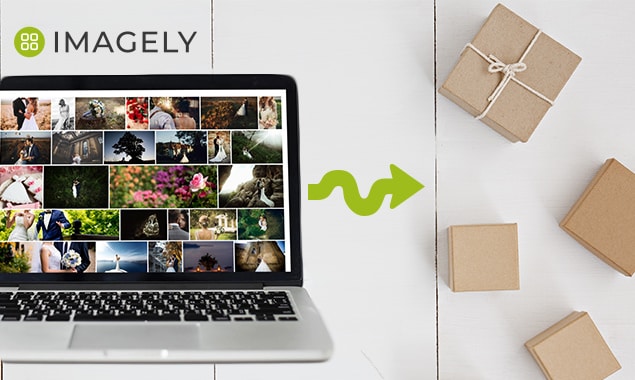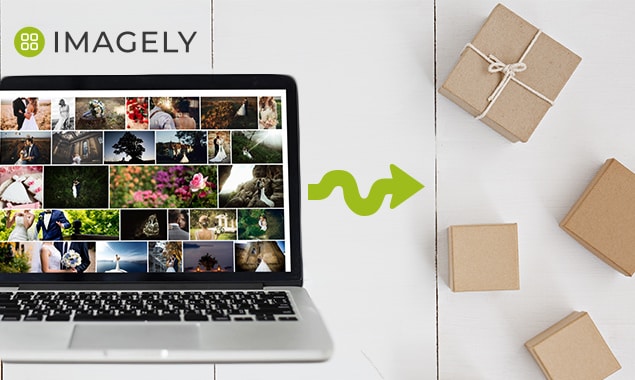 Yes, it is a mouthful, but it is where the "to their doorstep" comes true. While you can handle print and shipment yourself, this feature automates it. NextGEN has partnered with White House Custom Colour, one of the most popular print labs in the USA. With this integration, you can automate your printing and shipping, without giving it a second thought. It will surely arrive at your customer's front door!
To sum it up
NextGEN Gallery plugin is overall a great solution for any WordPress site selling photographs, as it takes care of each step of the process. From providing you with a gorgeous gallery to showcase your photographs on your WordPress site, to actually delivering your printed work to your customers' doorstep.
When all is said and done, it's easy to see that with the right WordPress gallery plugin, you can stop being the struggling artist. Photographers are surely in luck, as this plugin enables them to focus on doing what they love, while NextGEN handles the rest!