In the time of the all-powerful internet, you don't need to be a programmer or developer to use browser extensions that make your life easier. Getting them is very simple and only requires downloading a small file and inserting it into your preferred browser.
People all around the globe use extensions for a variety of reasons. Some use them for finding coupons, some for blocking ads and removing those annoying pop-ups you see every day.
Many browser #extensions can make our internet surfing experience a lot more pleasant and enjoyable thanks to the creative and problem-solving #developers that built them.
In this article, we won't be covering Google Chrome extensions; instead, we will be talking about Mozilla Firefox ones. Even though Mozilla is less popular than Chrome, it has started to gain recognition in the last couple of years.
Thanks to the dedicated team at Mozilla, it received positive feedback from the community. This community then started intensively developing great extensions for the browser in the last two years.
The extensions we will be talking about are ones you can use as a developer to make your job trouble-free and more satisfying. We will also be discussing things to watch out for when it comes to using extensions. So, keep reading!
Things to keep in mind when using extensions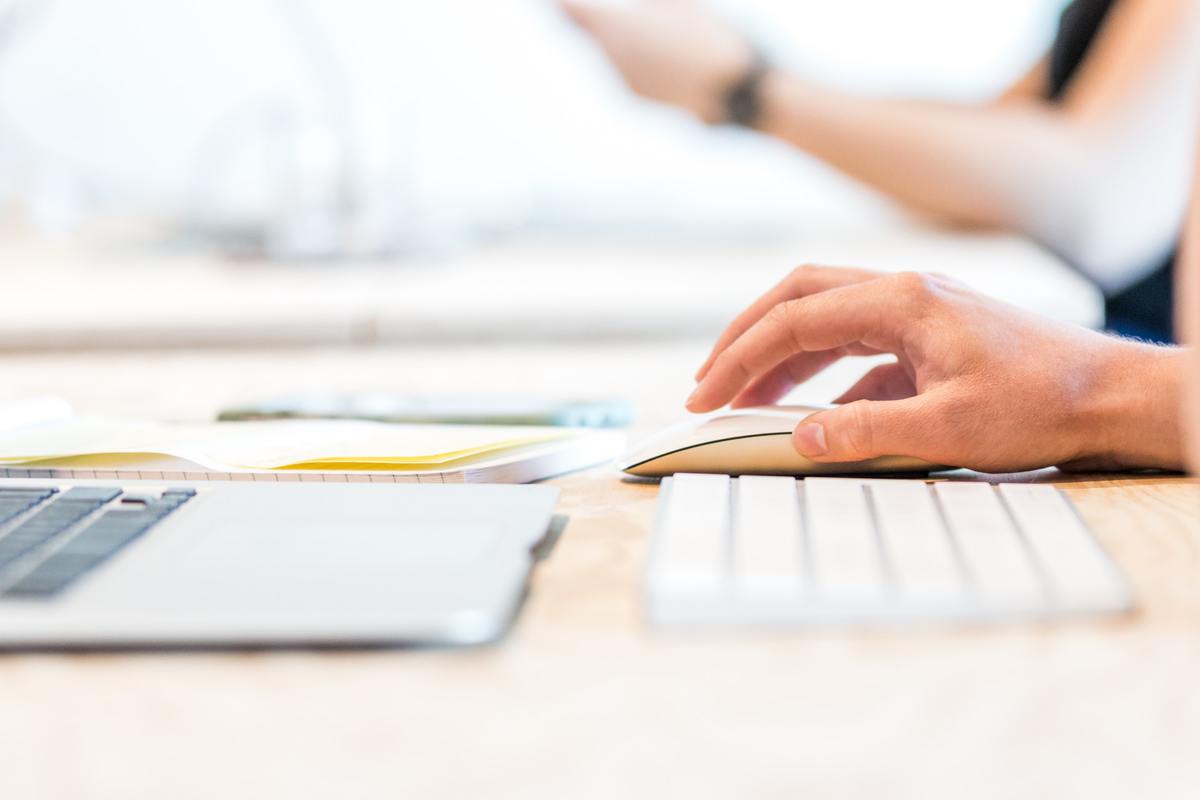 Some extension developers, unfortunately, want to give us headaches by inserting viruses into extensions. These viruses are most likely going to harm your computer, steal data/information, and so on. To prevent this, the best thing you can do is always download extensions from verified sources such as https://addons.mozilla.org/en-US/firefox/.
If you can't find the desired extension here and need to look further, please check if the site that has the extension is legitimate and search for social proof by looking at the reviews and how many times the extension has been downloaded.
You do not want to cause yourself an issue by using non-legitimate sources.
Another important thing to look at is the extension's size. Even though they are usually really small files, they can still use up a lot of computer resources, especially if there are too many of them in your browser. So make sure to keep that in mind.
Top 5 Firefox Extensions for Developers
Now that we got the technical and theoretical part out of the way, let's dive right into exploring the top 5 Firefox extensions you can use as a developer!
1. Ghostery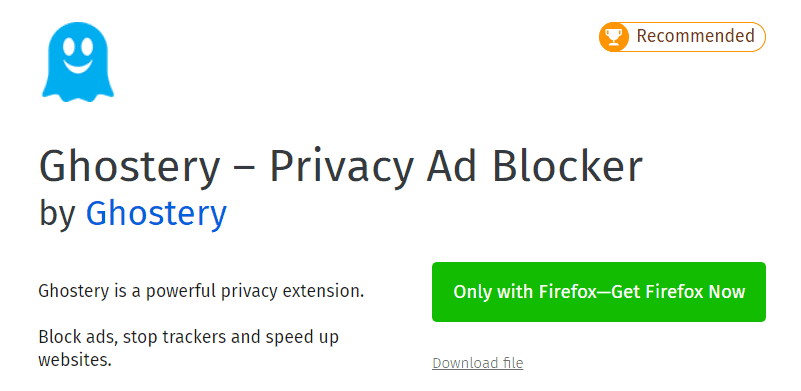 The Ghostery extension is getting more and more popular by the day. It is a browser extension with many benefits to its name. It helps us block irritating ads and pop-ups, stop tracking and improve the optimization and speed of websites. It also has a custom blocking option that lets you customize who can see the things that you are doing as well as block them at your own will.
Ghostery's anti-tracking software has been upgraded, so it's safer than ever to use this extension. You can use it without thinking about viruses or being worried about your privacy. This is an extension with over 10 years of being on the market and 7+ million monthly users, so we know it is legit!
2. ColorZilla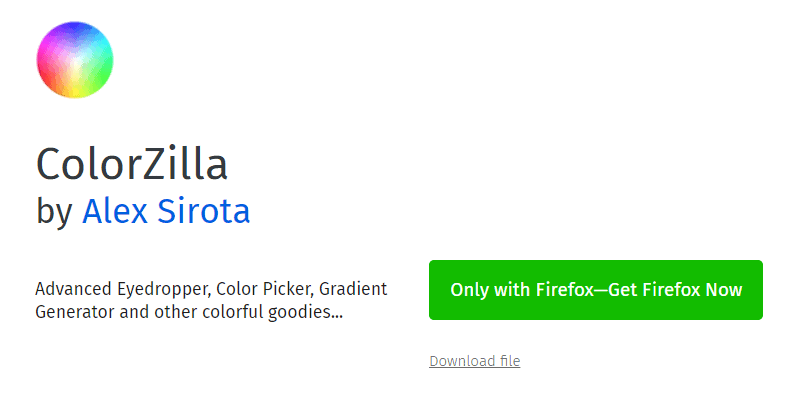 ColorZilla is a browser extension that helps us identify the colors of the things we put our cursor on. Yes, it is as easy as that.
ColorZilla is commonly used when creating graphic and website designs since it can help match or identify colors for a better end result. It is really easy to install, does not take up a lot of space, and most importantly, it is safe since it doesn't collect any of your personal data or track your activity.
You can see how it is installed and used in the video below.
3. Web Developer Checklist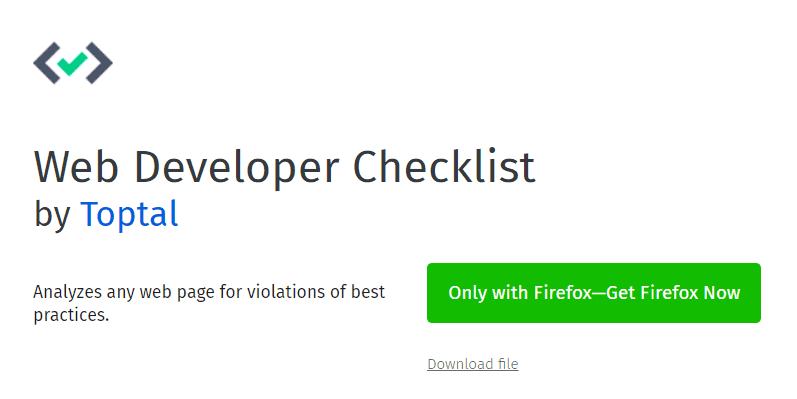 Web Developer Checklist is a must-have for all developers. This extension's main goal is to make sure that all of your hard work is following basic guidelines and regulations.
It has so many different features, including checking the web page performance (Google PageSpeed score of 90+, HTTP Header and Image optimization), checking your SEO (Google Rich Snippets, XML Sitemaps), and determining different types of code quality (HTML validation, CSS validation, etc.) among others.
The options are endless with this extension, and the best thing about it is that it helps make your websites feel and look almost flawless.
4. BuiltWith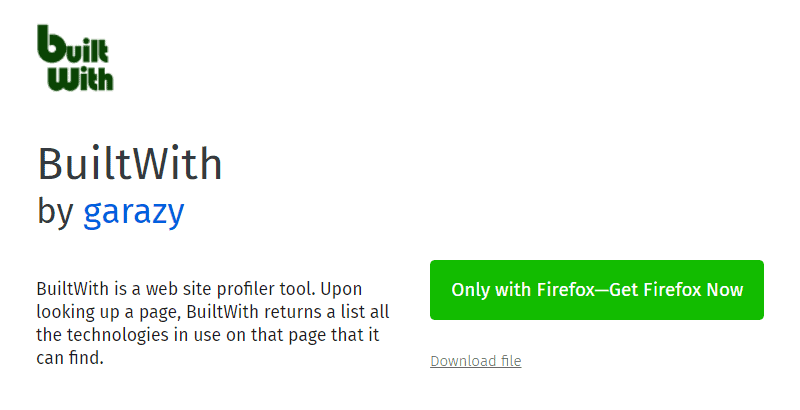 If you sell products online, are into eCommerce, or just like accurate analyzing, you will surely enjoy BuiltWith. This is an extension that helps us get analytics and insights, not just on competitor stores but on every web page you can find.
It is proven that by using this extension, you will boost your store's sales and also increase the conversion rate.
The extension lets you filter by different types of variables on a website, for example, filtering by traffic, location, etc. It also shows accurate information by displaying tracking IDs and using Google Analytics.
5. SEO Analysis & Website Review by WooRank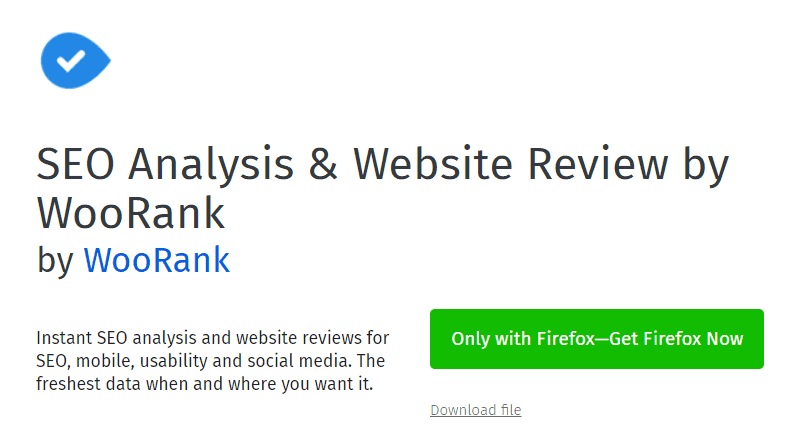 Lastly, we have SEO Analysis & Website Review by WooRank. This is a browser extension that shows SEO data for web pages. It is currently one of the best marketing tools out there because of its efficiency and rising popularity.
It eliminates the need for a lot of marketing tools because it has almost everything already built-in. It is really quick and simple to use, and along with that, it maximizes your effort and efficiency.
You can use it to analyze your own as well as other people's SEO in a few clicks. So basically, it is a must-have if you want to increase the potential of your website!
Conclusion
As you saw, there are a lot of Firefox extensions available, especially for developers. They differ in a variety of ways, so which ones you should get depends on what exactly you need.
Even if you do not need any of these, we highly recommend you give them a shot. Who knows, maybe they will change your perception of the things you do in your everyday life.
So tell us, which of these extensions do you see yourself using and why?