WordPress has become one of the biggest and most used content management systems in the world. It is estimated that up to 30 million websites have been launched using WordPress and this number is growing each day.
The main reason behind the popularity of #WordPress is its user-friendly interface.
Using WordPress, you can set up your own website or blog in just a few clicks. You can also customize the website's look without knowing HTML, CSS, JS, or PHP. Besides that, in the WordPress repository, there are many plugins available that can help you attract new visitors, open your own e-commerce store, extend the website's functionalities, and so on.
What is also great about WordPress is that it has good SEO so your website can reach the top results on Google, which can help grow the website itself and your business.
But, no matter how easy it is to launch a WordPress site, sometimes clients can be very demanding in requesting a specialized website that must be built from scratch. Such a request requires a very skillful WordPress development company, web developer, or an app design company who can build the website in no time.
So now, you might be wondering. Where can you find and hire a good web developer? How much money would a good web developer ask for building a website from scratch? Is it worth it building a complete website from scratch when you can launch one with just several clicks?
In this article, I will answer all these questions and also list the top five platforms you can use to hire a good web developer. So let's get into it!
Which technologies should a web developer be familiar with?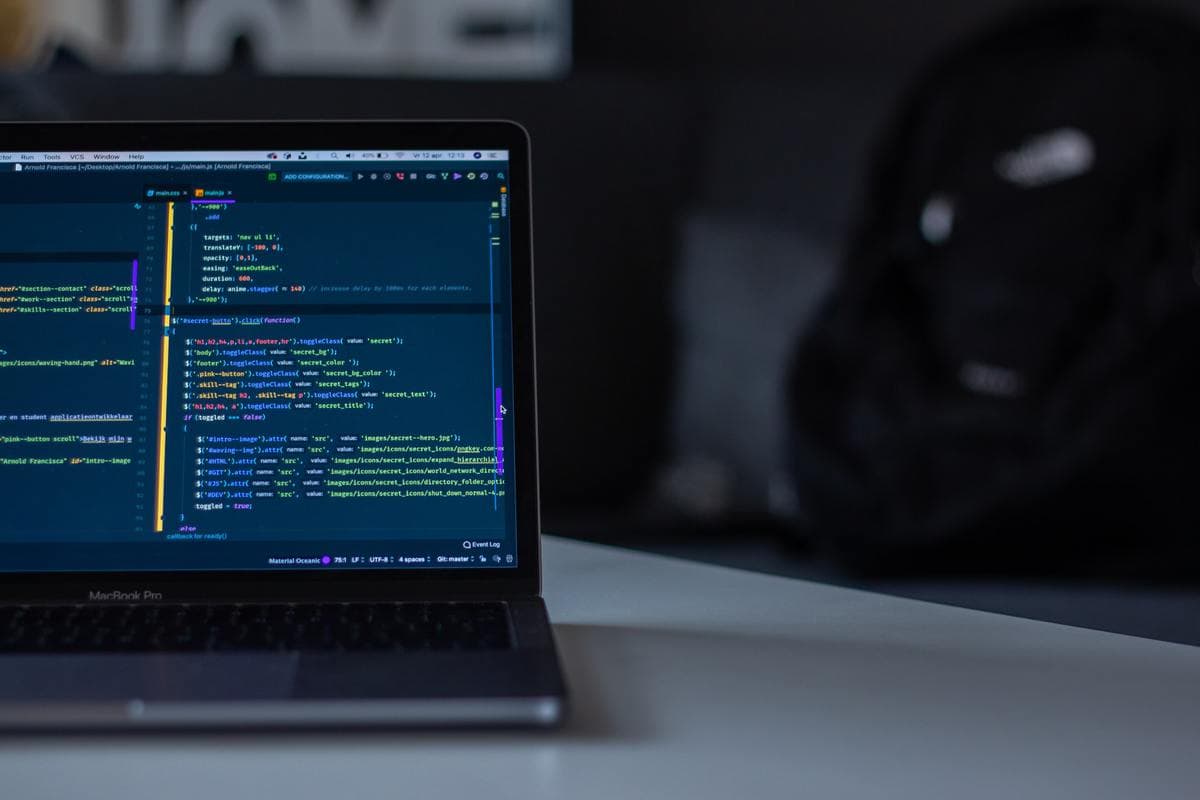 If you're looking to get a beautiful and responsive website that can be accessed via laptop, desktop, tablet, or smartphone, then your developer should have experience and familiarity with multiple web development technologies. Some of those technologies are:
HTML5 – The fifth and latest major version of HTML, which is primarily used to structure and present content across the web.
PHP – Server-side scripting language, used as a general-purpose programming language.
WordPress – Currently one of the most popular CMS platforms widely used by web developers and written in PHP.
CSS – Style sheet language used to style a website.
JavaScript – Along with HTML and CSS, this is one of the three primary technologies that make up the World Wide Web, and you can find it on every single website on the internet.
Now that we have listed the key technologies a web developer should be familiar with, here are the top 5 platforms on which you can find and hire a web developer.
Platforms for hiring a web developer
1. Freelancer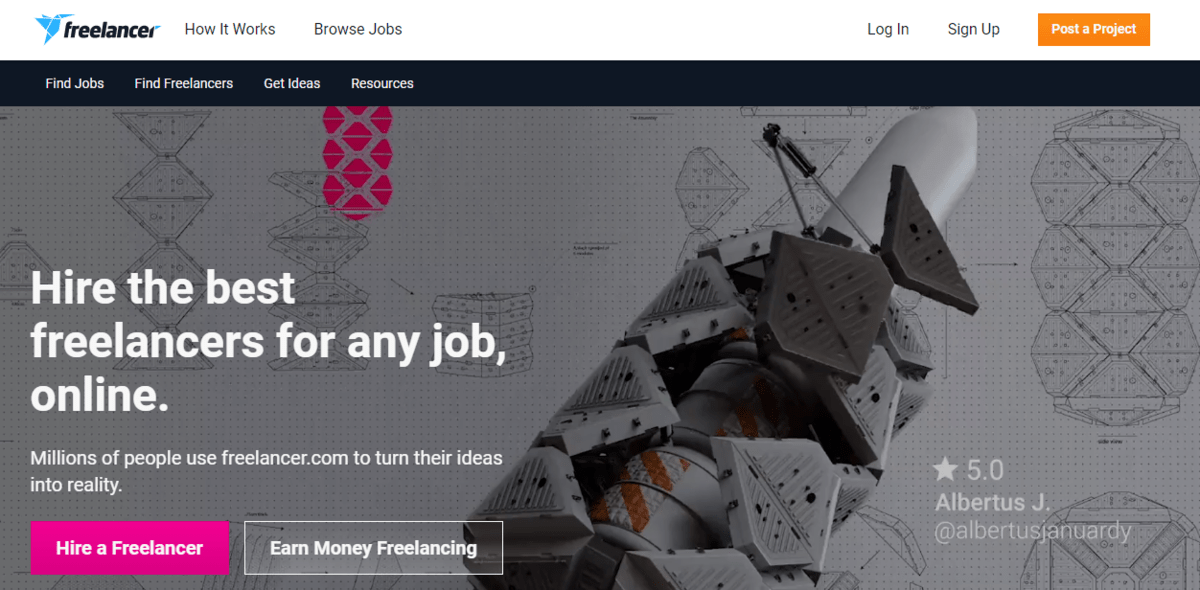 Freelancer is currently one of the most well-known platforms for freelancers across the globe. This platform is a place where you can find experts for all sorts of things from content writing, translating, logo design to programming, application and game development, as well as web development.
The way Freelancer works is quite unusual since it does not allow you to search directly for web developers but instead requires you to enter keywords such as HTML5, PHP, CSS, ASP.NET, JS, Python, etc.
Another way to find a web developer on this platform is by posting a "project" for which you specify the description of the job, milestones, pay per hour, or the pay the web developer will receive after completing the entire project. Once the project is posted, you will receive bids from web developers worldwide. This allows you to have insight into their experience, past work, number of projects that they have completed, and other details.
Once you find a good fit, you can hire that developer for the project.
2. Upwork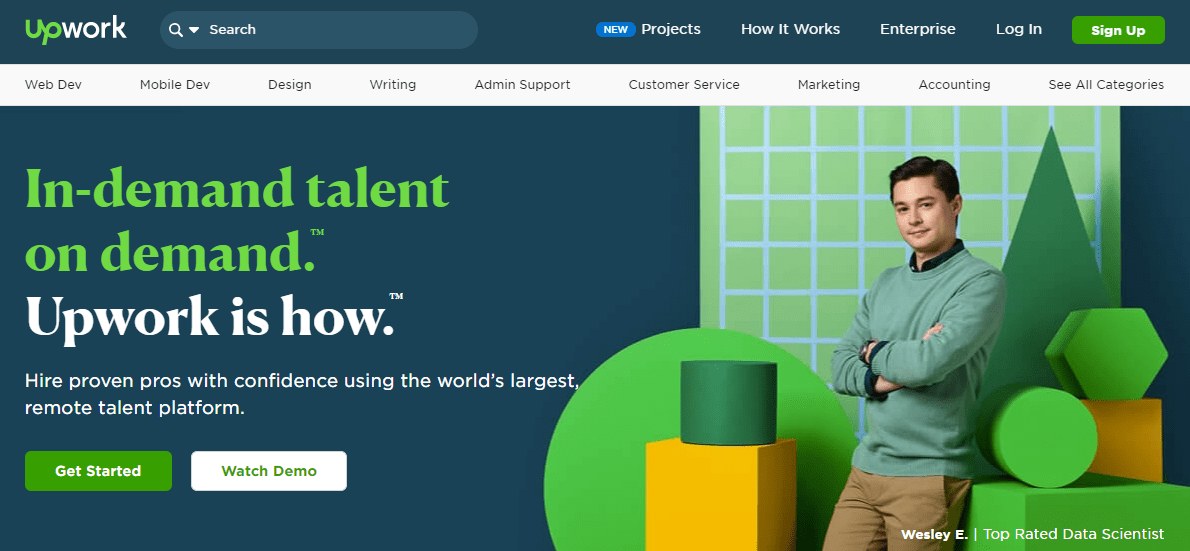 Upwork is another great freelancing platform, previously known as Elance. Unlike Freelancer, on Upwork, you can search for a specific term, such as "web developers", which will bring up dozens of search results.
One thing that is important to note when it comes to Upwork is that, on this platform, the client usually hires web developers with great work experience and rank.
I have noticed that some very successful people in this area come from India, so these guys are ideal candidates for hiring when it comes to web development projects. By hiring someone who is good, you can be certain that they are going to deliver the project on time, maybe even before the specified due date.
On Upwork, you can create a contract between the employee and the client; such a contract ensures that the web developer will deliver a report and the project on time and that the client will pay upon project completion.
3. Fiverr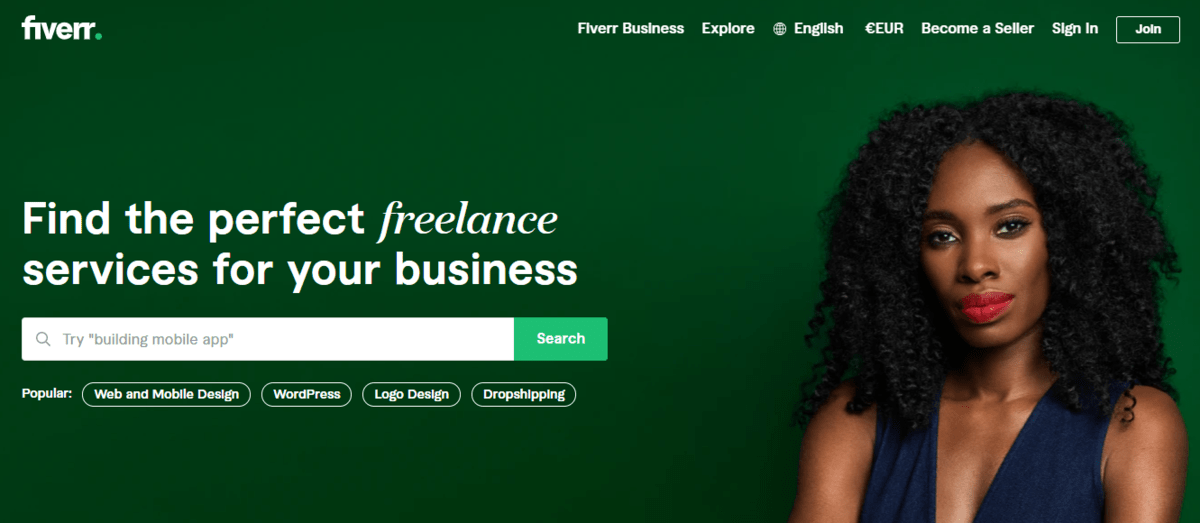 Fiverr is another platform for freelancers across the world, and what makes it so unique is that people can create a profile on which they present themself as a potential employee that can complete any type of project you might have.
On the profile, you list your skills and expertise; in the headline of your profile, you can place a description such as "I will be your WordPress web developer and designer".
For every freelancer on Fiverr, you can see their experience, working hours, and preferred payment type (hourly or upon project completion).
When looking for freelancers, all you have to do is enter a search term, "web developer" for example, and dozens of search results will pop up. You can then go through each of the profiles and choose the right person for your project.
If your project is WordPress-related, don't worry; just type in "WordPress website design" or "WordPress development", and the search results will bring up dozens of potential web developers with solid experience.
4. Truelancer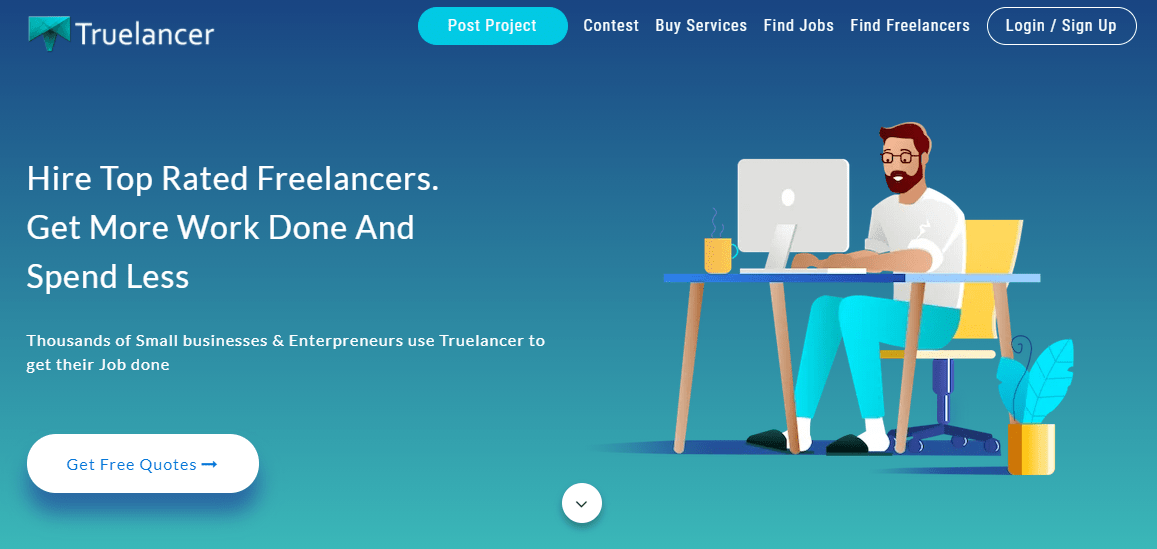 Truelancer is a great platform that works differently than all three previously mentioned. On this platform, once you post your job offer, let's say for a web developer, the platform will instantly match your job description with some web development skills, and it will then list some of the finest and most experienced web developers present on the platform.
Once you find your perfect web developer for the job, you can chat with them about the conditions, payment, milestones, project completion date, etc.
What's more, you can even search for web developers in specific countries. So, go on Truelancer today to find your web developer.
5. FreeUp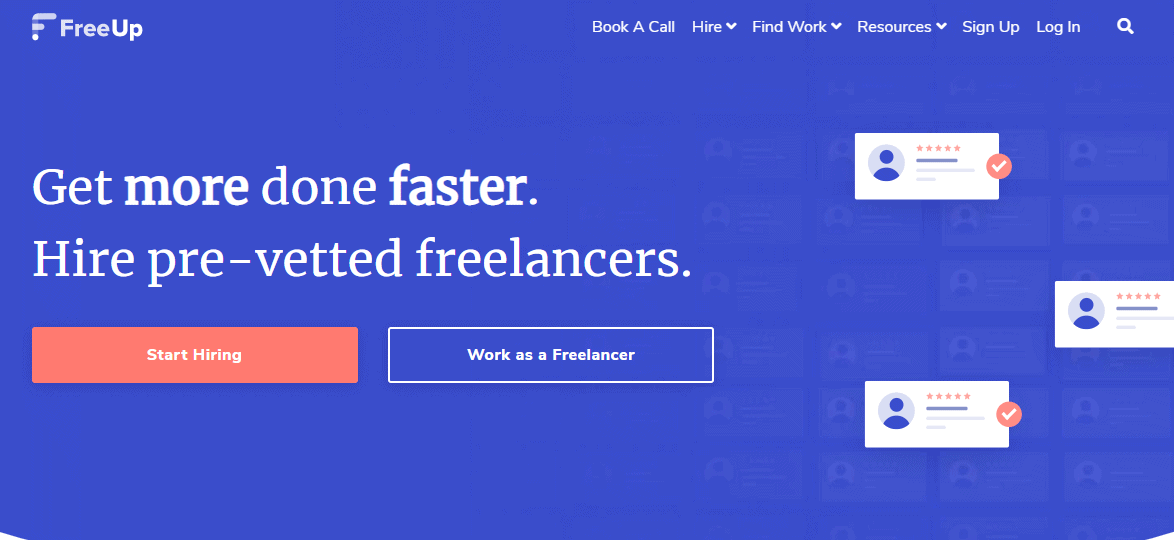 FreeUp is a very different freelancing platform. What makes it so unique is that it gathers some of the most experienced people in web development. Also, there is a good chance that you will encounter web development companies or agencies on it.
The way FreeUp works is that, instead of posting your job offer directly on to the platform, you answer a series of questions such as "What is the type of your project", "What skills does our freelancer require to complete your project", "How long will your project last", "How will you pay", etc. Once you answer these questions and describe your project, FreeUp will immediately try to connect you with some of its finest and most experienced freelancers.
But, note that such experienced freelancers will have some hefty prices. So there is a chance that you won't be able to negotiate the full price of your project, and it may even happen that your potential employee is not satisfied with the price you are offering.
That is why you should take your time and reconsider the platforms mentioned above. But in case you have the money and don't hesitate to spend it, then this is a great platform for you.
Wait! We are not done yet. Below, you can check out some companies that offer great web development services.
Companies offering web development services
1. PopArt Studio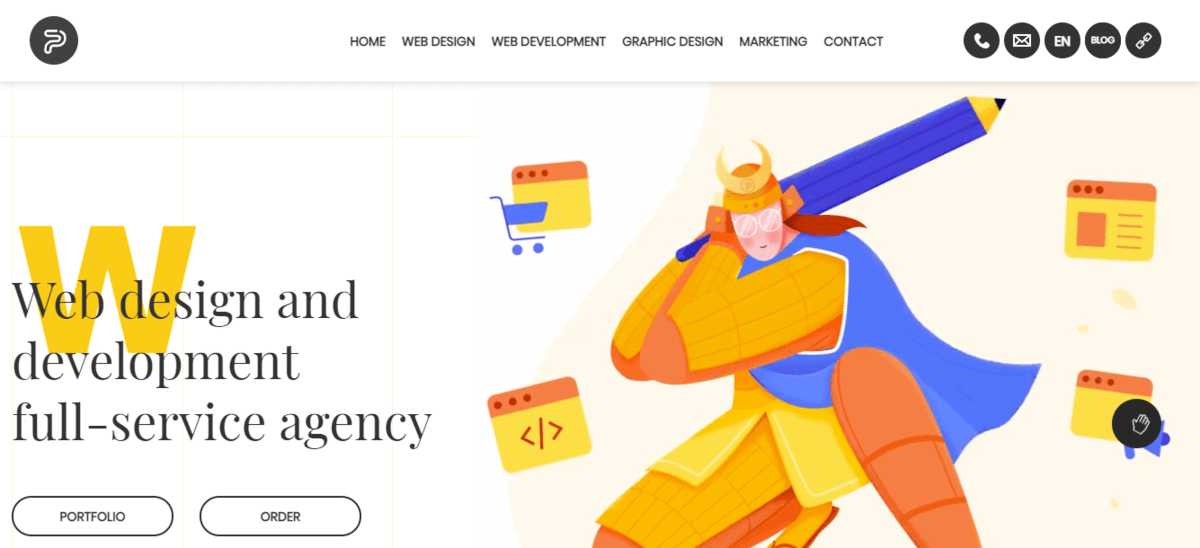 PopArt Studio is a small Serbian company specializing in web development, web design, graphic design, and digital marketing services. The company was founded several years ago and has become one of the fastest-growing web development and design companies, not just in Serbia but also in the USA.
This small company has completed 11249 projects and has worked with some very well-known companies/clients across 61 countries, such as Nike, Opel, Planetbike, IBM, SpyTech, and others.
2. Lilium Digital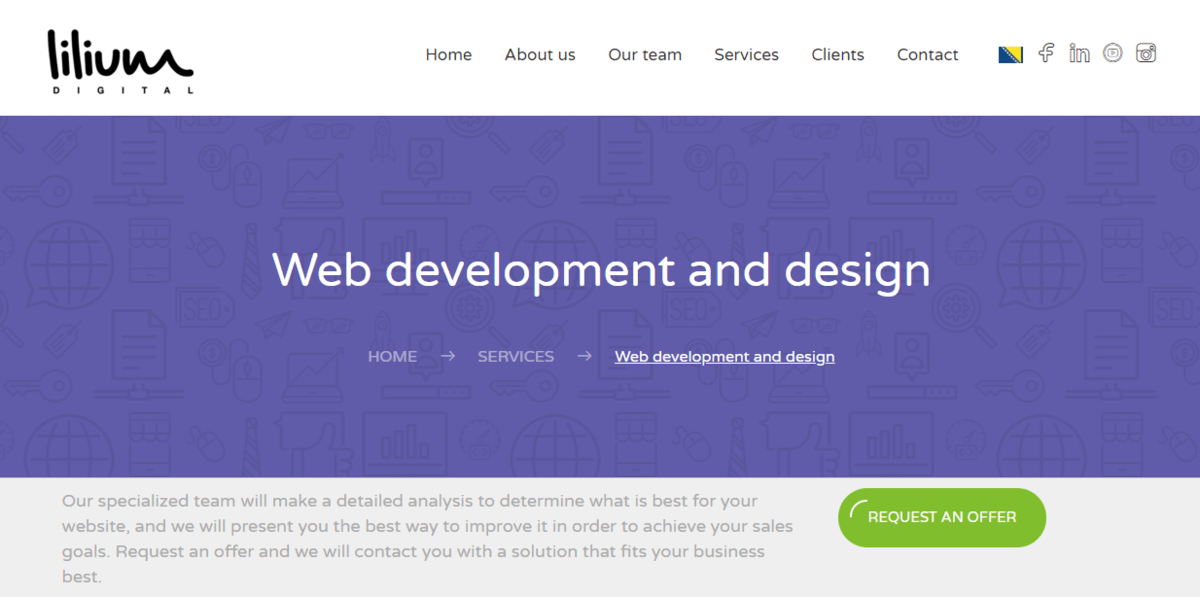 Lilium Digital is a well-known company from Bosnia and Herzegovina, specializing in digital marketing, Facebook/Instagram/Google Ads/YouTube campaigns, eCommerce, web development and design, as well as audio and video production.
Founded several years ago and currently headquartered in Sarajevo, this company has quickly become one of the most successful companies in the field of IT and digital marketing in this country.
Its many satisfied clients such as Klix.ba, Avaz.ba, MojPosao.ba, Transcom, Porsche Bosnia and Herzegovina, UniCreditBank, and numerous others speak on the potential of this very young company that has found its success even outside of Bosnia and Herzegovina.
3. Lupus Art Net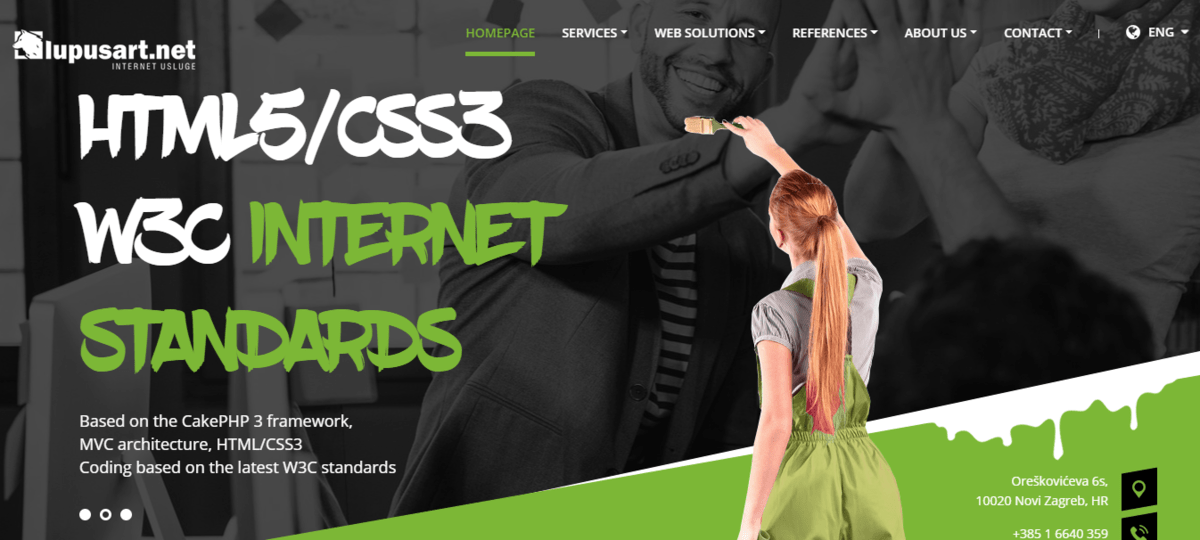 Lupus Art Net is a company from Croatia, headquartered in Zagreb. This company offers numerous services such as digital marketing, responsive web design, SEO, graphic design, and so on.
The company has developed many websites for its clients, which include OACM (Ocean Alliance Conservation Member), Tera Madre Winery, Infokom Software, LGM Games, Kontura d.o.o, Filix d.o.o, GEC Hotel, Motorcycle Tours in Europe, and dozens of others.
Conclusion
On platforms such as Freelancer, Upwork, Fiverr, and Truelancer, you can post your web development job offer and hire the right freelancer that will complete the project in time and for a reasonable price.
In case you don't care how much money it will cost, then FreeUp is the right platform for you since there you can find actual expert web developers.
But in case you skip on freelancers and find an appropriate web development company, don't hesitate about hiring them. Trust us, it will be a great decision, especially if you are planning to expand your website and business.
Once again, take your time, define your project and its goal, and think twice before you hire someone you find on these freelancing platforms; perhaps a local web development company can get the job done just as well. But, in the end, it's up to you and the amount you are willing to spend.