Are you looking for new ways to increase your business's profit? Do you need a new solution for expanding your email list? You're on the right track since a viral giveaway can help you accomplish exactly that.
Want to create a #giveaway that will go #viral? This article will provide you with step by step instructions!
What are viral giveaways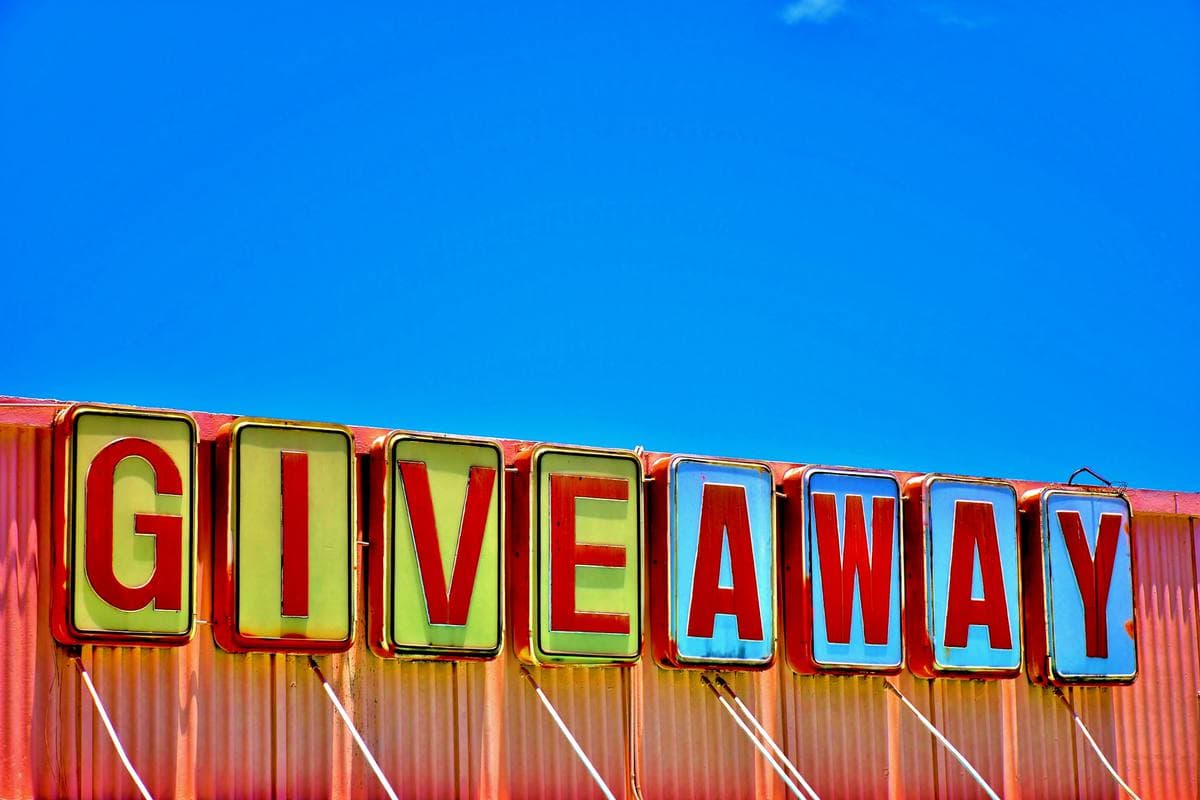 A viral giveaway is nothing but a competition that people enter to win a prize. Naturally, there is only one randomly selected winner. However, some decide to award second and third places as well.
How will a viral giveaway help my business
That's a great question, and the answer is very simple. When you create a viral giveaway, the contestants usually have to enter their basic info – name, last name, email address, etc. Unless you plan to host a giveaway via Instagram, for example, in which case the requirement would be to follow your page.
This helps the business by growing its mailing list, or the number of followers on its social media accounts. Still, let us elaborate on just how viral this gets.
People that enter giveaways are usually encouraged to share them with their friends. Specifically, when it comes to social media, it's often a requirement.
Let's say your giveaway reaches about 1000 people. If those people share the giveaway with another three people each (or tag them in the post), that's 4000 already. And if of those newfound 3000 at least half decides to enter the giveaway – that's another 4500. But you don't need to bother with numbers as much since the point is that giveaways spread vastly, and quickly.
Another thing to point out is that the longer the giveaway entry lasts, the more profit you have from it. Even if it's just 10 days since that's a lot of time for a contest to spread rapidly.
What prize should I give away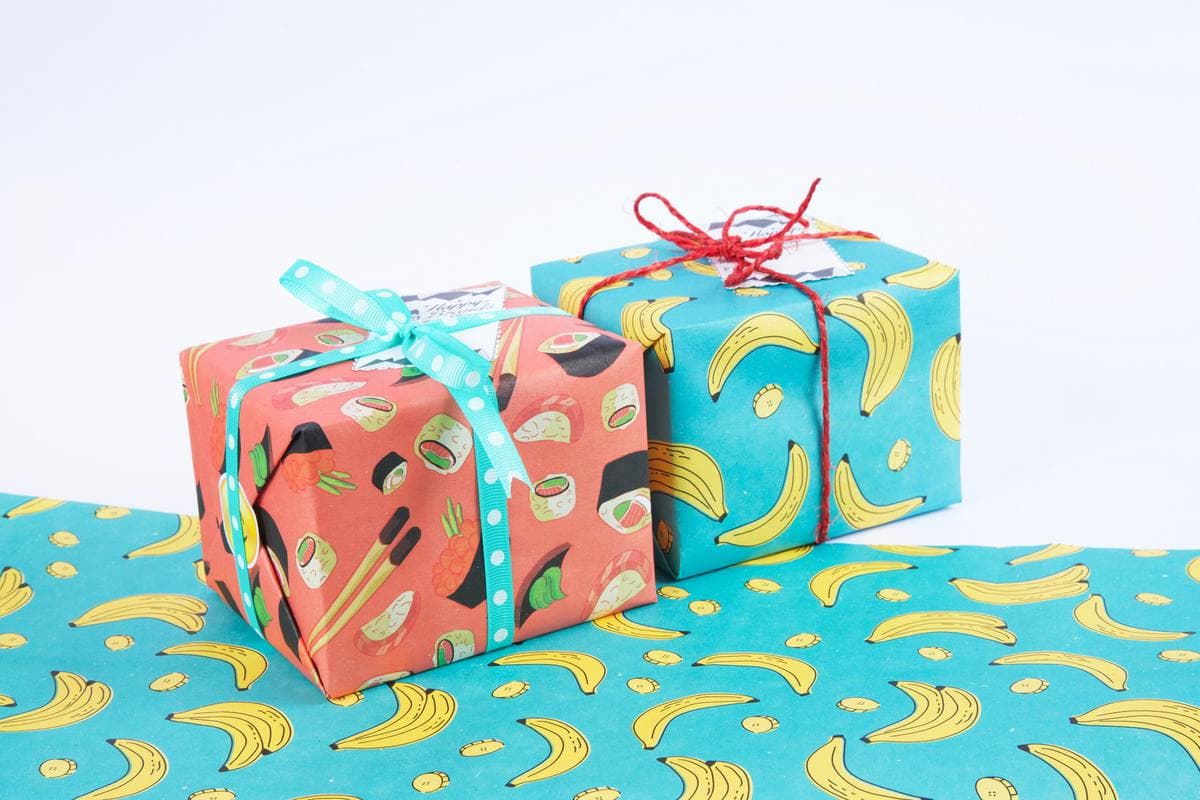 Of course, giveaways don't work without a proper prize involved. Avoid basic stuff – phones and coupons (unless that's part of your business). Yes, everyone wants a free phone but no, it's not a good idea. And here's why.
While winning a free iPhone is bound to go viral, it's ultimately to no avail. Why? Well, because you're attracting various audiences and some of those audiences couldn't care less about your expertise or whatever it is that your company is exactly about.
Those people aren't interested in your products, they're interested in a new device, and that is why they will unsubscribe or unfollow your page as soon as the giveaway is over. Exactly what you should be looking to avoid at any cost.
For example, let's say your business has to do with all kinds of healthy foods. A giveaway for a free basket of your products will attract only the people who are interested in those products on a regular basis. Consequently, most of those people will remain your loyal followers.
A food basket is a rather low-cost example, but the point applies to high-end products as well. In the end, you do occasionally run into giveaways with ridiculously expensive prizes such as cars. It only depends on what it is that you do and have to offer.
Setting up a viral giveaway with KingSumo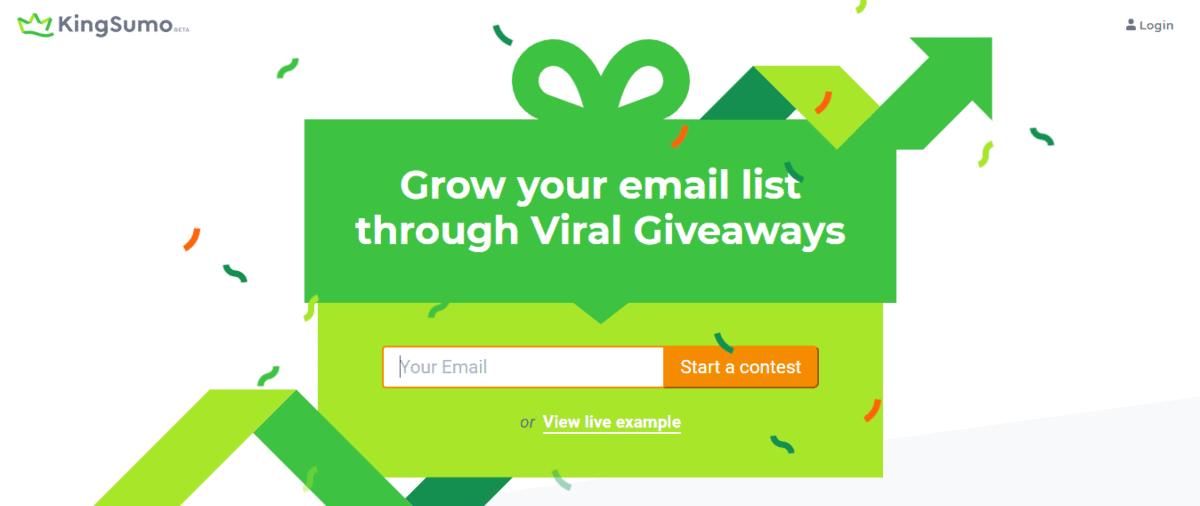 Before you get started, you need to make sure of these three things:
Your website is run by WordPress
You can install associated plugins
You can send emails from your site
Installation and Configuration
KingSumo is installed like every other WordPress plugin. After you've downloaded it, you only need to add it to your WordPress site. Click on the "Upload" tab, choose the file, and hit "Install Now".
Make your way to "Settings" after clicking "KingSumo giveaways" on the sidebar for a little bit of a setup. Yes, filling out information is never a fun thing, but it is very important!
General
In the "General" tab you'll find input fields for your license key and social media information. It would be a good idea to fill them all out since a successful giveaway is bound to catch you a lot of Twitter and Facebook followers.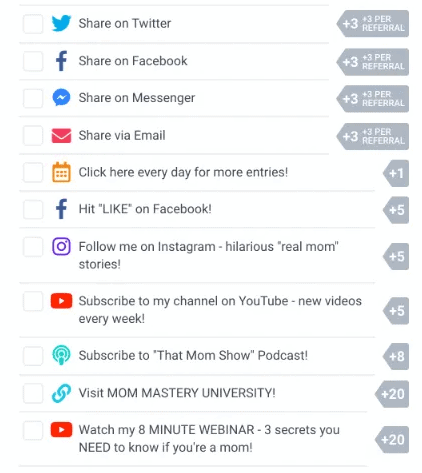 Emails
The "Emails" tab allows you to customize emails that are sent to the people who enter your giveaway. Try and write an immersive email subject that feels friendly and personal. This could encourage people to share the giveaway with their loved ones.
Settings
The "Settings" tab is basically where you're supposed to enter a physical address that is crucial for launching a giveaway. You might want to use a P.O. box if you have one – not to shout your address from the rooftops.
Services
This is entirely optional. But it gives you the possibility to connect the plugin directly to your mail provider, so the mailing list gets created automatically when people enter the competition.
However, this comes with some possible negative outcomes.
Competitive people often try to rig the system – signing up with more than one email address. Additionally, if the contest goes well it could come with a massive bill from your internet provider. But don't worry, you can always download the entries and manually import them.
Advanced
The last tab is basically an "Extra Footer" which is a placeholder for your Google Analytics tracking code.
Finalization of the giveaway
For starters, head over to "KingSumo Giveaways" in the sidebar and click "Add New". You'll find several input fields using which you're supposed to enter the rules and customize the design of your giveaway page.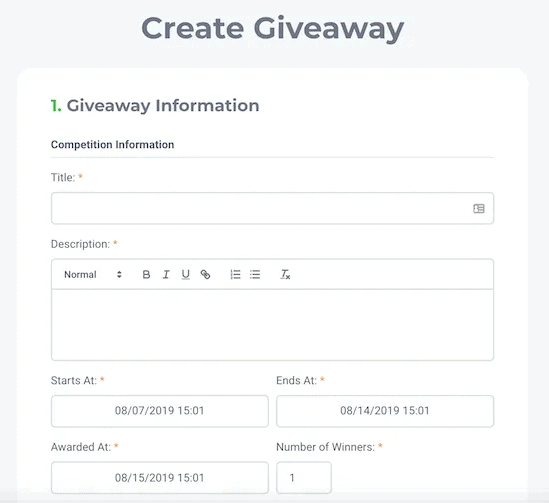 You'll have to set a time and date for when the contest starts, ends, and for when the prize is awarded. The title, description, and images will decide the appearance of your giveaway.
Be creative with the description, write something enticing. Also, to minimize spam submissions, make sure to add a question with an obvious answer.
When you're done, just hit "Publish" and you're live!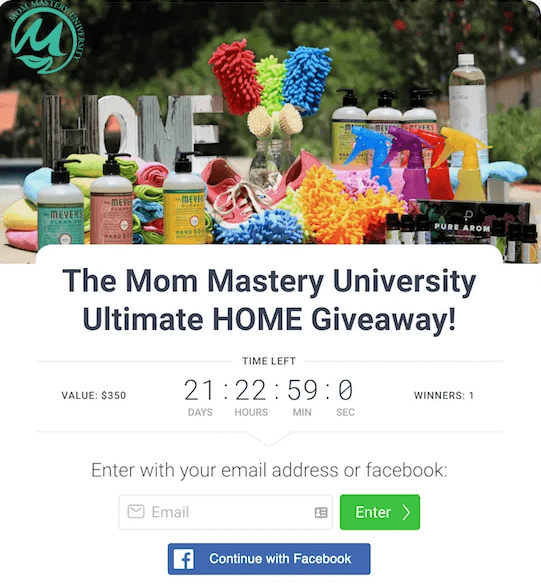 Final Word
All in all, KingSumo is an exceptional tool intended for small businesses and entrepreneurs who are looking to go viral very fast. Just follow these steps, add a little creativity and you're bound to increase your revenue in no time.