In our fabulous day and age of the almighty Internet, you don't have to be a designer to be able to create a sweet-looking logo.
This is why many business owners and brand marketers decide to take design matters into their own hands and help themselves to some of the logo-making resources.
They can do this and get away with it, even though they never went through any designing course or education. No matter how much professional graphic designers and logo makers despise this fact (and to be clear, digital design takes real skill and effort), even absolute rookies can actually make a pretty decent logo by using specific services.
Non-professionals usually use intuition to 'feel' if they like the logo or not, while designers use some of the composition and aesthetics laws that cause 'yikes' when they're broken. So, before we hop on to the mighty tools for logo makers for non-designers, watch out for the following.
Things to keep in mind when doing a DIY logo design
There are specific laws in power when we're talking about digital design and graphics in general. Of course, you shouldn't think inside the box and limit your expression and creativity, but some rules are rules for a reason. Generally, these are the factors that can hinder the success of non-professionals when designing a logo for the first time:
Color
Just because a color is pretty, does not mean it's necessarily right for your brand. Any graphic designer will tell you that colors have a powerful impact and can evoke strong sensations. At the same time, this is a fact that many marketers use and manipulate. For example, black will mostly be used with luxury and masculine products and brands; you won't usually see a floor cleaner liquid that's black. Just like this example, every color has its own evocative power. It's important to familiarize yourself with this before deciding on your color scheme.
Fonts
Just like colors, fonts speak much louder than simple graphics. They can form vivid associations, whether your brand is serious, luxurious, playful, friendly, modern, romantic, etc. With millions of fonts out there, you can basically achieve any type of character that you want. The easiest way to see how your users or customers feel about the font of your logo is through A/B testing and surveying.
Composition
Now, this is a factor that many non-designers and amateurs heavily underestimate. Composition relates to the overall setting of the elements and the relationship between them (distance, white space, etc.). Just like the previous design elements, the composition has a strong impact on the overall visual experience. As you can imagine, some of the most famous brand logos like Nike or Facebook have logos whose dimensions are designed to a microscopic level.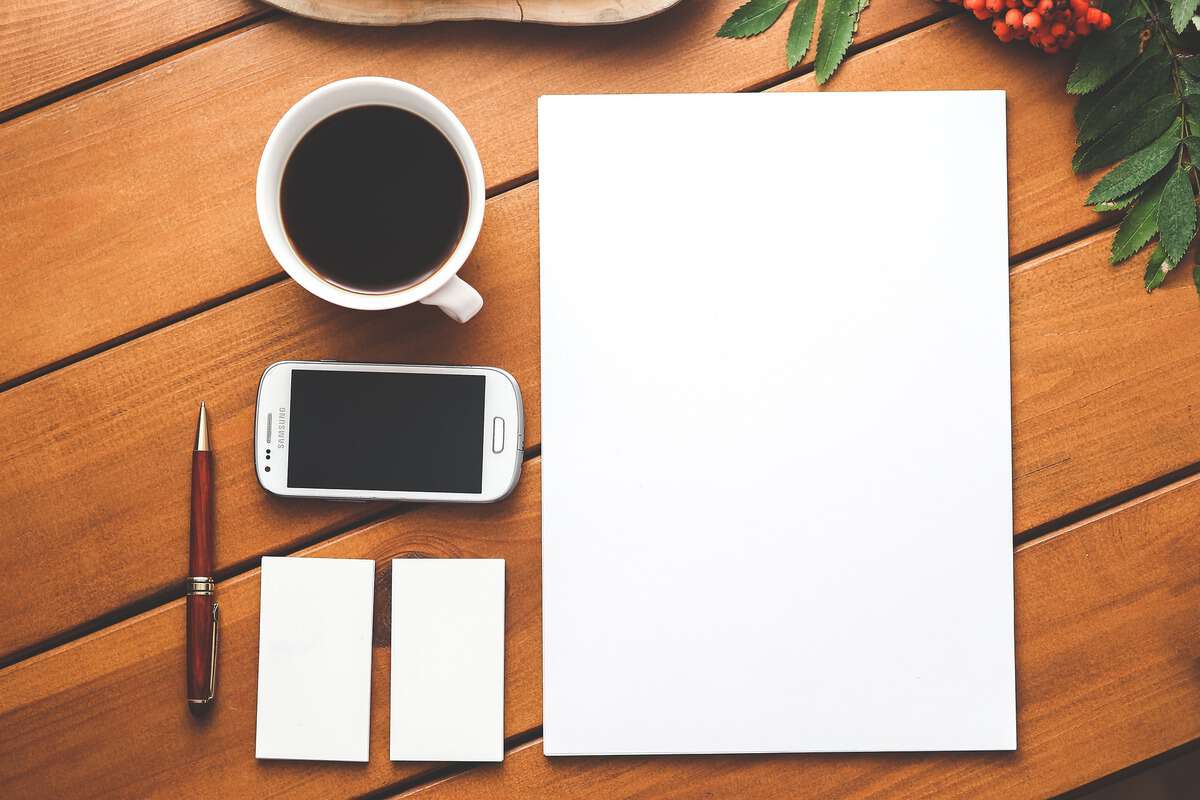 Raster vs. vector
Vector imaging is the main difference between producing high-quality, professional illustrations compared to pixel-based images. A raster image loses focus and quality when it's expanded beyond its original proportions, while a vector image remains the same in thumbnail size and on a billboard. Given that logos are used on all kinds of promotional materials, logos have to be devised in a vector format.
What to look for in a logo maker?
There are a lot of logo maker services available nowadays. There are so many of them that it can be hard actually to decide on which one to use.
First of all, you have to be clear on whether you want to edit and customize a particular logo image or template, or simply have a ready-made logo template based on your business or brand name. Some logo makers take bits of information like your preferred style and details about your business before using the information to hand you the best possible logo options for your business name.
Others can give you a logo suggestion, which you can then fully customize – whether you want to change the fonts, color scheme, composition, or anything else.
There are also logo makers that will give you an empty canvas and give you full control over the logo design and customization process.
Of course, making a logo in this way requires the most effort and is definitely the most time-consuming among the bunch.
Next, there is also a difference between free logo maker tools and premium logo services. Generally speaking, all logo makers charge for their services in one way or another. Usually, they show you a sneak-peek of your logo-to-be, but with a watermark. So, if you want to download the logo design legally, you have to subscribe.
There are some good free logo makers out there, though. However, when you take into consideration the impact and the importance your logo has and will continue to have on your business, it's wiser to invest some money into it. After all, even the best logo makers come at a relatively cheap subscription model.
Six Best Business Logo Maker Services
Now that we have covered the theoretical part of logo design and things you should look for in a logo maker service, it's time to dive in. Let's present the best of the best – our top picks for logo maker services in 2019!
1. Looka
If you're looking to have the experience of sitting next to a logo designer without paying an hourly rate, or want to use an online logo generator without paying a monthly subscription, Looka Logo Maker might be the perfect solution for you.
As one of the original AI-powered logo makers on the market, and fueled by Google's TensorFlow technology, Looka (formerly Logojoy) uses advanced machine learning algorithms to generate endless custom logo designs for any industry.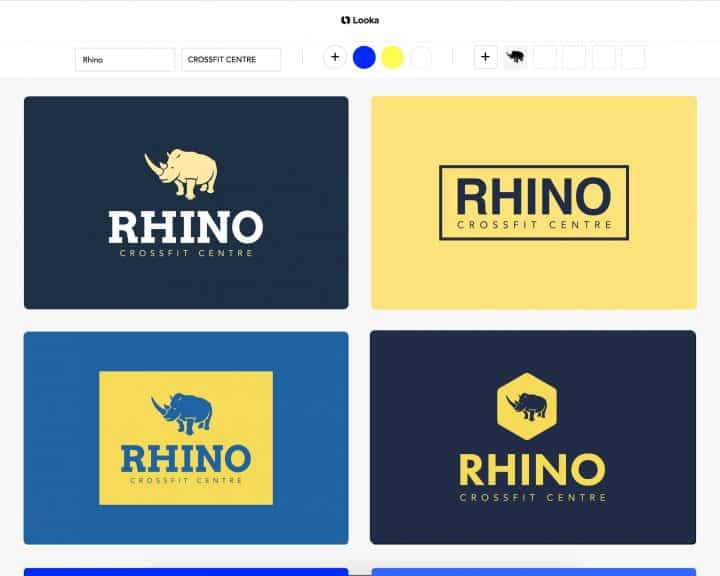 First, answer a few questions about your business, then choose some example logos, color schemes, and symbols that you like. Looka's design engine will then create stunningly beautiful logo concepts, each with their own unique touch, based on your style preferences.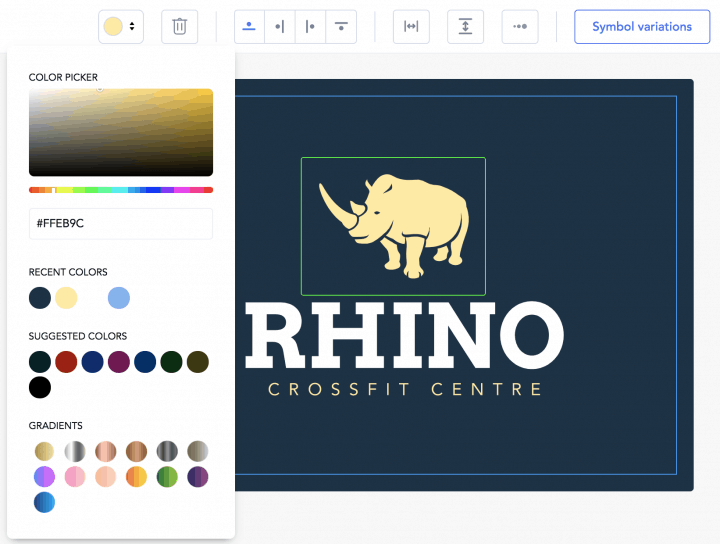 Once you've found a logo you love, you can continue perfecting your design within the logo editor – change container shape, text alignment, symbol placement, font, and more. Looka is 100% free to use and anyone can design unlimited custom logos. When you're ready to buy, choose 1 of 3 packages to download your logo files (and copyright) for as little as $20 USD.
Looka provides many useful add-ons such as business card design, social media kit, and even a website builder powered by Weebly. After purchasing a logo, you have 72 hours to make any edits. They provide post-purchase support via Intercom live chat and a help desk.
2. Adobe Illustrator
In terms of quality and professionalism, Adobe's Illustrator definitely remains the king of logo design. However, it is far behind when it comes to ease of use and pricing. Generally, non-professionals and non-designers can have quite a hard time with this software. Even though it's designed to be user-friendly and feature-rich, many basic users comment that it's actually quite the opposite.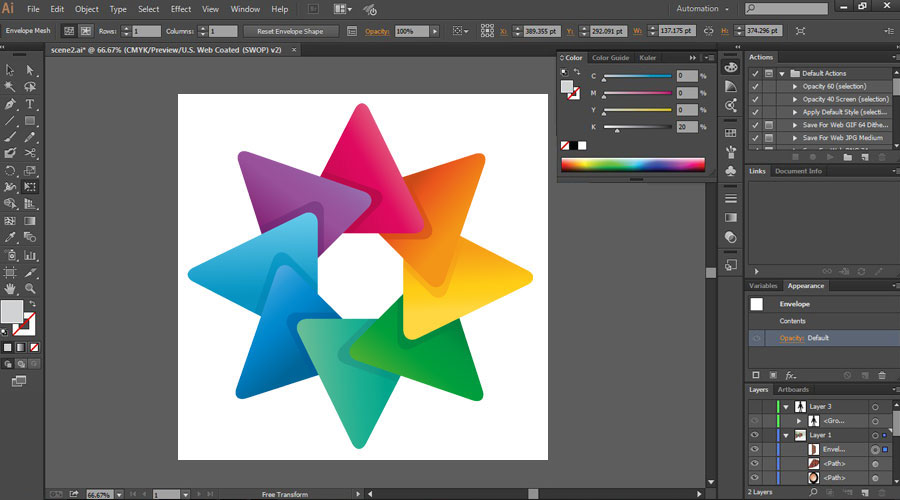 So, if you want a high-quality vector image that you can re-use and re-edit afterward, Illustrator is a great choice. However, first, you will probably have to spend some time getting to know the ins and outs of this complex program. But, when you finally do, get ready to create some real magic!
AI comes with an annual pricing of 239.88 per year, making it the most expensive logo making software on the list. However, just like we have said, no other service will give you this level of customization and features as Illustrator has been doing for decades.
3. Canva
Canva is a designing tool that has attracted a lot of attention in the past couple of years. It has managed to turn entire generations of laymen and non-designers into experts capable of producing beautiful and effective social media visuals, cover images, brochures, postcards, and much more.
One of Canva's biggest specialties is the logo-making tool. When you first enter into Canva's interface, you will be wowed by all the categories available for design. One of these categories, and also part of the 'corporate identity' package when you sign up for the Premium version, is the business logo.
In the Business Logo section, you can find thousands of templates from various industries, businesses, and topics. To make your task even simpler, you can search for a keyword related to your business or brand and find inspiration this way.
After you see a logo template that you like, you click on it, and it will load in Canva's drag and drop builder. On the right side, you will see the logo template geometrically sliced into separate elements, which you can click and pick to edit. All templates on Canva are fully customizable, which means there's a perfect combination of an inspiration source and the freedom to customize the visual according to your brand.
4. Tailor Brands
So far, we have covered a fun, simple drag-and-drop builder Canva and a not-so-simple Adobe Illustrator, but what if you're not up for either of those things?
If you dream of meeting a designer that will read your mind and understand exactly what you like and why you like it, prepare to be amazed by Tailor Brands. This is a service that uses a short questionnaire about you and your business to give you the results most likely to be bingo.
Some of these questions include providing a short description of your business and your visual preferences (whether you want your logo to be image-based, text-based, or initial-based). After that, a short either-or quiz where you decide which of the two presented logos you like better.
To give you a selection of the best logos for your preferences and needs, Tailor Brands uses AI technology that compares your answers to their database of logo templates. When you get your selection and find a logo design that you're thrilled about, you can further customize it to align with your brand.
5. DesignEvo
DesignEvo is another logo making resources with a rich template gallery and many customization opportunities. For all those business owners on a budget that are looking for a cheap solution, but with a decent logo as the end-result, DesignEvo is the right choice because it's free!
DesignEvo will enable you to come out with a sweet-looking business logo literally with a couple of minutes of work and a few clicks here and there. The most important thing to get going is to find a template that you like and customize it according to your needs. This shouldn't be hard because DesignEvo has over 7,000 inspirational templates in its gallery!
You can also use its rich gallery of free images and icons if you need to add any further visuals. If you want, you can also start with a blank canvas and work from there by adding those elements you feel you want to see on your logo. Using a drag-and-drop builder, it's very easy to design a logo, even if you are not a professional.
6. PlaceIt
PlaceIt logo maker is a somewhat newer player in the design game, but it's definitely worth including in the top 5 list. Just like Tailor Brands, it uses a quick step-by-step questionnaire that allows the AI to find out all it needs about your business and your logo preferences.
After you enter your business name and the industry you're in, you will be able to see a selection of most fitting logo templates to go further. When you see a one you like, you can simply click on it to edit it further.
For PlaceIt, there are two pricing plans, depending on whether you only need the one logo or you want to continue using the design services (mock-ups, designs, and videos). If you decide you only want to buy the logo, there is a one-time fee for use and distribution rights at $39.95.
Conclusion
As you had the opportunity to read, logo maker services differ in the way they actually produce their designs and in the level of user engagement. Nevertheless, if you put in time and effort, any of these logo makers programs can give you an awesome result.
Even if you had originally planned on hiring a design expert to do a logo for you, trust us, it might be fun to take a swing at it on your own. Try one of the services we've mentioned and – who knows – maybe it will turn out that you are actually pretty good!