Standing out in the sea of the similar-looking website is a difficult feat, and can only be done through a high degree of personalization.
In other words, website owners should try to customize every element of their website to fit into their brand story and visuals.
However, it's not always easy to know where to start.
On the other hand, there are a lot of adventurers that like to tackle those tasks solo. That is why we have prepared this overview that will present some of the best ways to personalize your WordPress site. Some of the services are online cloud solutions, while some are WordPress plugins.
The Most Effective Ways to Personalize Your Website
Obviously, personalizing your website experience for your users is highly beneficial. Here are some of the most effective ways in which you can use website personalization to boost your traffic and conversion rates:
Design. We definitely cannot accentuate the importance of style and design as a role-player in website personalization. Without having a specific color, font, and text scheme that you consistently use all throughout your website, it can be very hard to achieve a stable visual identity, so reaching out to a UX design agency might be the best move to make.
Logo. Next to general website design, logos are also an essential part of a website's visual identity. Generally speaking, the logo is most websites' first visual representation of the brand, so it's no wonder businesses go to far lengths to get them right, or hire logo designer companies. Working with professional logo designer companies can be a smart investment for businesses looking to create a strong and memorable visual identity that sets them apart from the competition and helps them connect with their target audience.
Welcome & Welcome Back messages. Do you know those pop-up messages that say 'Welcome to our website!' when you're visiting for the first time? Well, this is one of the many ways in which a website enables direct and active communication with its first-time visitors. The equivalent for repeated visitors is 'welcome back,' which has proven to be highly successful in building relationships with return customers.
Communication channels. It's important not to neglect the communicative feature of the website. From blogs to contact forms and live chat options, communication channels are another great canvas where you can personalize your website and align your PR with your brand.
Top 5 Website Personalization Services
So, if you have decided to up your website's game and make it the best version of itself, it's time to start using some of the personalization services!
1. Canva
Canva is an absolute king of services that provide visual customization for all your design needs. It starts from the very beginning with logo design and can help you craft a beautiful DIY design for any type of your personalized design needs: header image, thumbnails, featured images, icons, etc.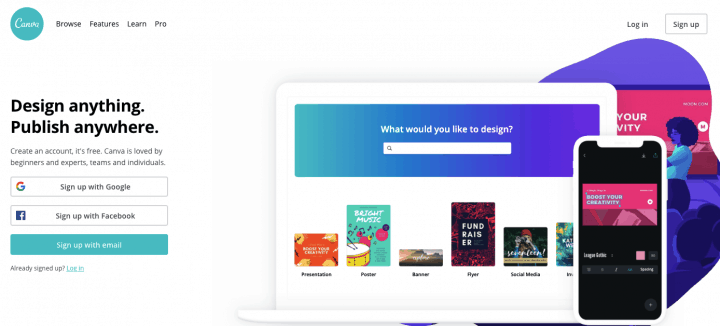 It's available as an in-browser app at Canva.com or as a mobile app on Google Play or the App Store. There is a free plan available that will suffice for basic design needs, but you can also opt for a Pro version in which you will have access to many more designs and resources.
With its easy and convenient drag-and-drop editor, you can easily achieve the visual exactly as you have imagined it, given that Canva doesn't require previous designer knowledge or skills. For those who are complete rookies in the design field and have no knowledge about composition, color, fonts, etc. whatsoever, Canva has built-in tools that will correct design mistakes automatically.
2. TailorBrands
TailorBrands is a service that deals with automated corporate branding and uses AI technology and machine learning to predict the best possible design for your needs. They are most famous for their logo maker, which is free to use, but you will have to pay a small one-time premium to download it.


The best thing about TailorBrands is that it works really quickly: you simply type in the name of your brand or business (with an optional tagline), enter your industry, and a small company description. Next, you will have to choose whether you want your logo to be icon based (for visual, text-light logos), text-based (according to the name and tagline you've provided), or initial based. If you're not sure, you can skip this step and see what the tool comes up with.
In the next step of the process, you will be presented with two different example logo options, and you will need to choose the one you like better. The service will use this input to figure out which common features you like and what types of logos you prefer. After that, it's done! The service will present you with dozens of different logo personalization options based on the data you have entered.
3. Communication Widgets
As we have previously mentioned, communication is an immensely important aspect of personalizing your site. The degree of personalization you do in this part of your website will actually be a deciding factor for most customers.
To start with, it's important to note that your content has to be unique and original. Simply think about your own web browsing experience: has a website with bad copy or content ever managed to impress you? Probably not so much.
It's also important to remember that blogging and content posting is, first and foremost, a communication channel between you and your audience, and not search engine fodder.
With that in mind, you should always devise your content with the end-reader in mind, instead of writing to stay on a search engine's good side.
Next, there is a number of communication widgets you can use to personalize your website and get closer to your customers.
Lately, live chat widgets and plugins have become increasingly popular. They can be more or less subtle, with some chats showing discreetly in the background, while others pop up every now and then. Some of the most popular ones this year include ZenDesk, Live Chat, Chat.io, and Tawk.to.
If you want to go a step further, there are also plugins that introduce pop up messages containing banners, games, spinning wheels, etc. (you have probably seen this prize spinning wheel in a hundred different online stores):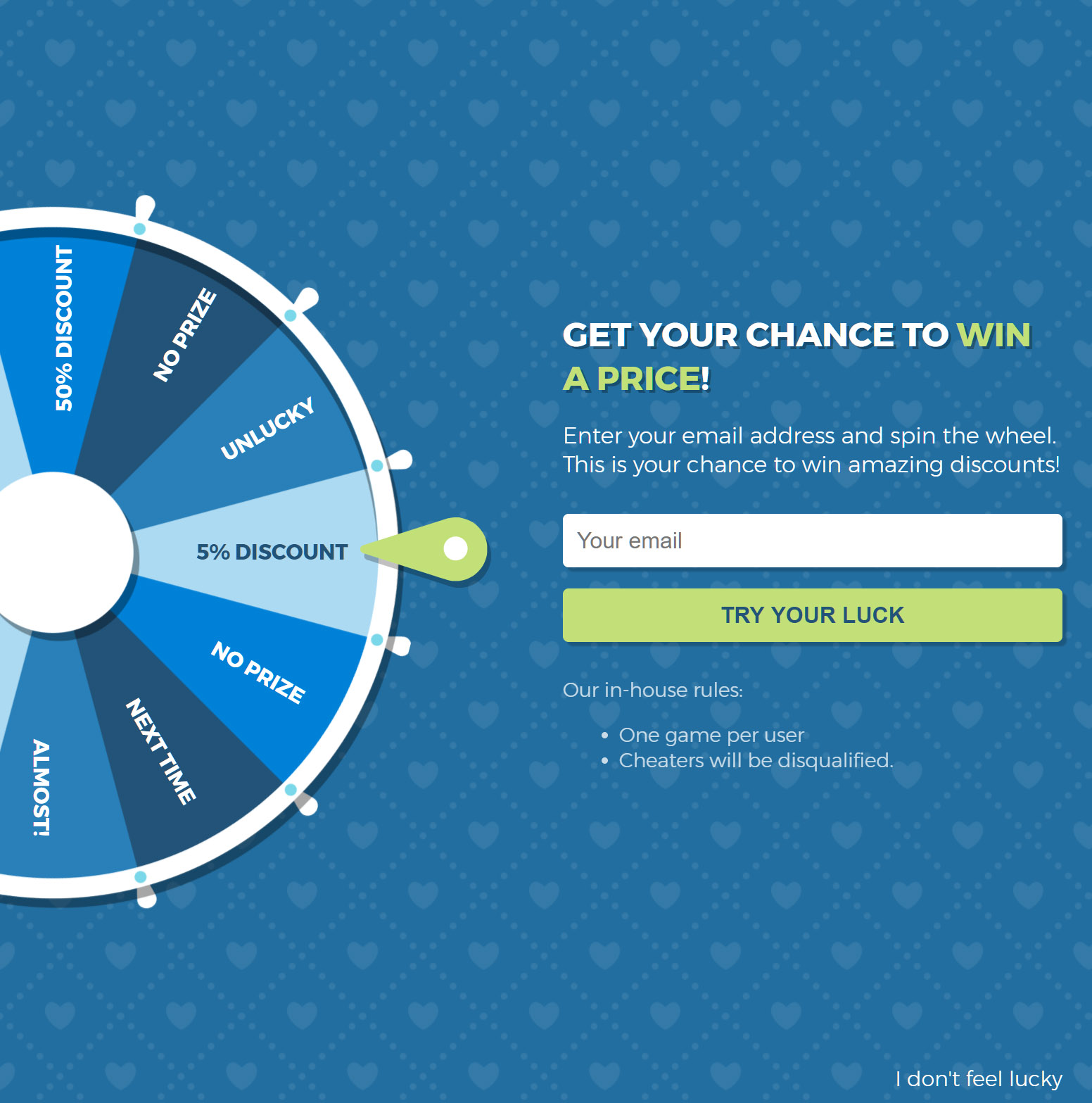 4. Coming Soon WP
If you are not a designer or a developer, personalizing a website can be quite hard. Luckily, there are many themes, widgets, and plugins out there that can make the job easier for you. One of the best ones is definitely the Coming Soon & Under Maintenance Mode plugin.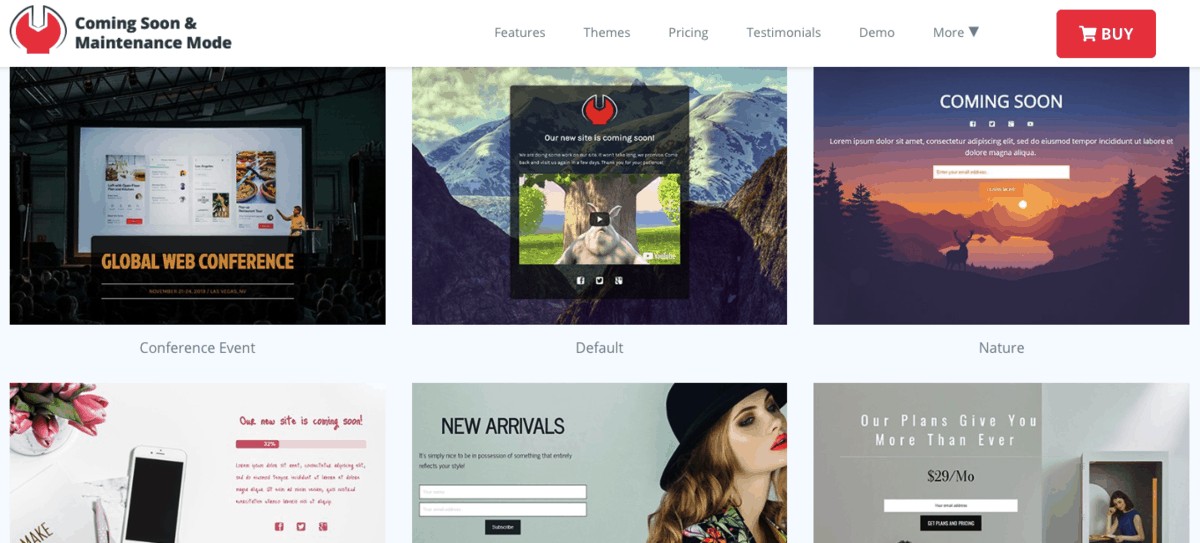 When you are doing something on your website (or simply doing maintenance), you can simply access the plugin's template gallery and set up a ready-made, optimized template that will work as a placeholder for your website.
These templates are completely customizable, and you can add, delete, or edit any element that you want for your website. Of course, you can add your own logo and tagline, edit your contact forms, set up redirect links, completely alter the design elements on the template. You can use Coming Soon themes to build hype with a countdown timer, start getting social media traction by sharing your profiles or build your email list with contact forms.
5. PiktoChart – Infographic Maker
PiktoChart is another great tool for presenting data and facts in a visually appealing way.
Marketers have proven again and again: infographics are pure gold, which is actually no wonder, given the visual nature of our species. So, why shouldn't you use them for visualizing your own data and facts and adding an extra layer of personalization instead of dry text?
PiktoChart offers you a free library of hundreds of different infographics templates, along with thousands of free images to include in them. You will have the opportunity to customize the look and feel of your final product fully.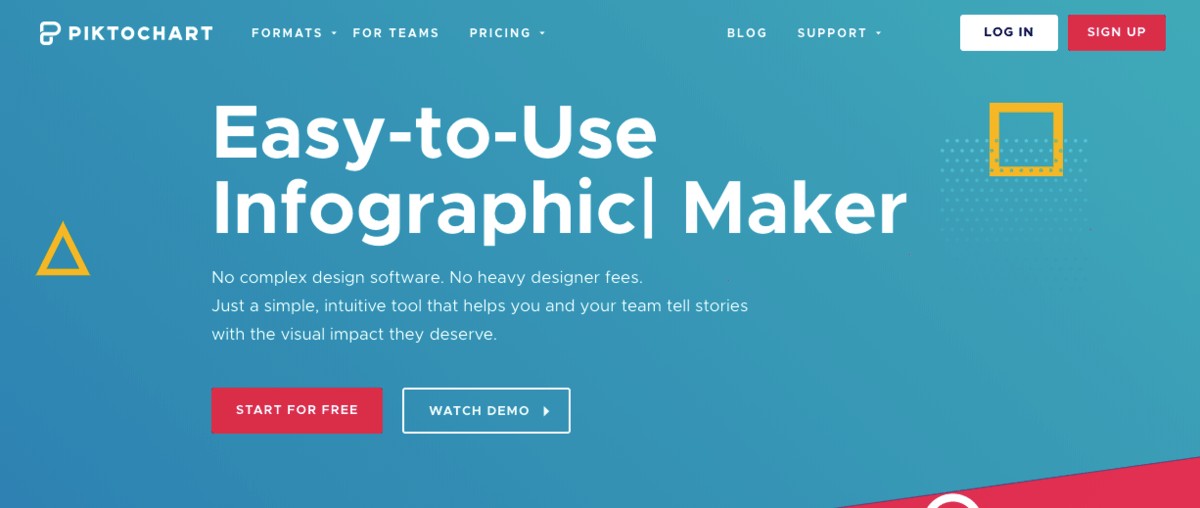 Custom-made websites = success
There's no going around it: the more personalized and customized your website is, the more engaged your visitors and customers will feel. So, you should definitely not spare any resources on some of the most important personalization elements we have listed above.
Nowadays, with a large number of great personalization services that can help you craft your website to perfection, there's really no excuse to have a boring website anymore!